Live at the Apollo with David Ruffin & Eddie Kendrick (1985) / Vinyl record [Vinyl-LP]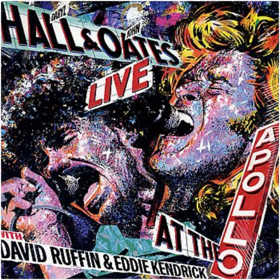 NEW IN ORIGINAL FACTORY SHRINK WRAP; VERY SMALL CUT IN UPPER RIGHT CORNER LP COVER.
Voltaic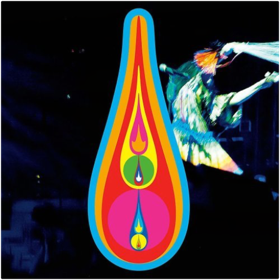 Bjork
'This relentless restlessness liberates me,' Björk declares on 'Wanderlust' from her 2007 studio album, Volta, which is also the dramatic concluding track of her new Voltaïc live CD. 'I feel at home whenever the unknown surrounds me.' Volta had been designed, Björk has said, as a journey, with the sound of fog horns and clanging bells linking individual tracks and artists from around the world making guest appearances, including Congolese band Konono No. 1, Malian kora player Toumani Diabaté, pipa virtuoso Wu Man, beat-master Timbaland, Lightning Bolt drummer Brian Chippendale and sublime chanteur Antony Hegarty. The New York Times called it 'a 21st-century assemblage of the computerized and the handmade, the personal and the global.' Voltaïc, then, is a remarkable, multi-media document of what happened after the record was completed, a journey of a different
sort as the ever-evolving singer assembled her live band, made a collection of typically amazing videos and one-step-ahead remixes, and toured the world for two years, making headline appearances at diverse venues and large festivals, including Glastonbury, Coachella and even Harlem s Apollo Theatre. She recorded the Voltaïc live CD in one take at Olympic Studio in London
with her new band, prior to her 2007 Glastonbury appearance, presenting the set she would play on tour songs from Volta and new arrangements of such older material as 'Pagan Poetry,' 'All Is Full Of Love' and a thunderous version of 'Army Of Me.' It's a stunning performance, featuring cutting-edge computer technology, an old-school horn section and a female, flag-toting Icelandic choir -'bursting with raw life,' to paraphrase The Independent's description of Volta.
The Voltaïc DVD contains highlights of Björk's visually dazzling Volta tour, full of on-your-feet moments, filmed in Paris and Reykjavik. Deluxe editions of Voltaïc also include a CD of remixes of Volta album tracks by such fellow travelers as Spank Rock,
Simian Mobile Disco, Ratatat and Modeselektor, plus a DVD of Volta video clips, including Michel Gondry s take on 'Declare Independence,' set in a drab factory, that manages to reach a colorful, hopeful conclusion-a revolution meant to be televised.
Big Bam Boom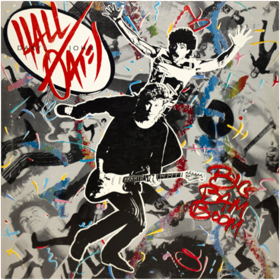 Darryl Hall & John Oates
Bigger Than Both of Us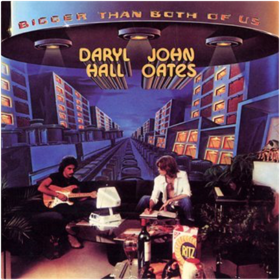 Darryl Hall & John Oates
Darry Hall john Oates Rock 'N Soul Part 1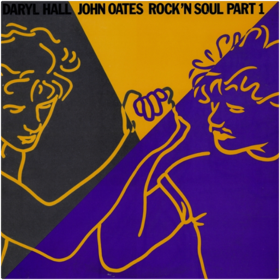 Darryl Hall & John Oates
Darryl Hall and John Oates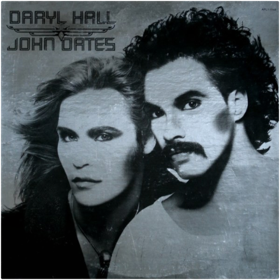 Darryl Hall & John Oates
Format: Vinyl LP album. RCA Records, German release from 1984. Classic rock compilation of Hall and Oates' hits. Comes with original inner sleeve. 12 tracks.
Private Eyes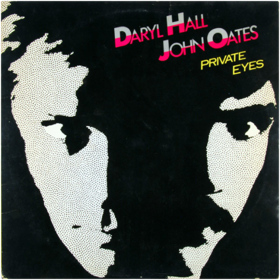 Darryl Hall & John Oates
Voices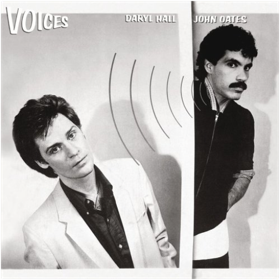 Darryl Hall & John Oates
X-Static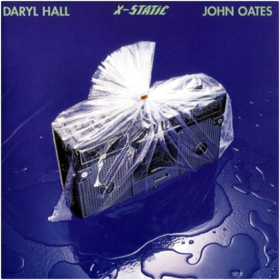 Darryl Hall & John Oates
A Reality Tour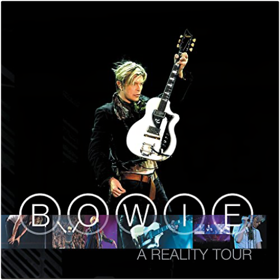 David Bowie
David Bowie's A Reality Tour is an extensive live and final overview of his greatest hits, popular album tracks, along with artist and fan favorites, performed live during his amazing performance in Dublin, Ireland.

The 2004 show was captured on film for DVD, later on CD, but never released on vinyl. Friday Music being a home to several of David Bowie's later masterworks like Heathen, Reality, Earthling, Outside and Hours, we are very honored to announce for the first time anywhere the 180 Gram Audiophile 3 LP Box Set of his final concert tour recordings A Reality Tour.

Featuring almost three hours of music on six sides of audiophile vinyl, the songs are simply some of his finest from the classic and modern rock eras like Heroes, Ziggy Stardust, Changes, Fame, Under Pressure, All The Young Dudes, Rebel, Rebel and many more. Mastered impeccably by Joe Reagoso (David Bowie) at Friday Music and Capitol Mastering, this limited edition release will be housed in a very handsome sturdy box, with two first time poster inserts featuring the wonderful 12" x 12" front cover image as well as a 12" x 24" double-sided poster featuring unique live performance shots from this great concert tour.

For a very limited time, each LP will be pressed by R.T.I. on translucent blue vinyl, making A Reality Tour a highly collectible David Bowie title. Each LP will have its own custom David Bowie label image, plus we are including 3 bonus tracks only found on the CD version of the original release: "China Girl", "Fall Dog Bombs The Moon" and "Breaking Glass".

David Bowie was one of the world's finest gifts to all forms of popular culture, music, film and art. His voice, songs, musicianship and unparalleled artistry will live on. A Reality Tour proves that now and forever.

WE CAN BE HEROES…

MORE DAVID BOWIE 180 GRAM AUDIOPHILE VINYL FROM FRIDAY MUSIC

EARTHLING 180 Gram Audiophile Translucent GREEN Vinyl & Tri-Fold Cover

HOURS 180 Gram Audiophile Translucent Blue Vinyl & Tri-Fold Cover

OUTSIDE (2 LP) 180 Gram Audiophile WHITE Vinyl & Tri-Fold Cover

HEATHEN 180 Gram Audiophile Translucent Blue Vinyl & Tri-Fold Cover

REALITY 180 Gram Audiophile CLEAR Vinyl & Tri-Fold Cover

Tracklistings
Side 1
1. REBEL, REBEL
2. NEW KILLER STAR
3. REALITY
4. FAME
5. CACTUS
6. SISTER MIDNIGHT

Side 2
1. AFRAID
2. ALL THE YOUNG DUDES
3. BE MY WIFE
4. THE LONELIEST GUY
5. THE MAN WHO SOLD THE WORLD
6. SUNDAY

Side 3
1. FANTASTIC VOYAGE
2. HALLO SPACEBOY
3. UNDER PRESSURE
4. LIFE ON MARS
5. BATTLE FOR BRITAIN (THE LETTER)
6. NEVER GET OLD

Side 4
1. ASHES TO ASHES
2. THE MOTEL
3. LOVING THE ALIEN
4. CHANGES
5. I'M AFRAID OF AMERICANS

Side 5
1. HEROES
2. BRING ME THE DISCO KING
3. SLIP AWAY
4. HEATHEN (THE RAYS)

Side 6
1. FIVE YEARS
2. HANG ON TO YOURSELF
3. ZIGGY STARDUST
4. FALL DOGS BOMB THE MOON (Bonus Track)
5. BREAKING GLASS (Bonus Track)
6. CHINA GIRL (Bonus Track)
American Utopia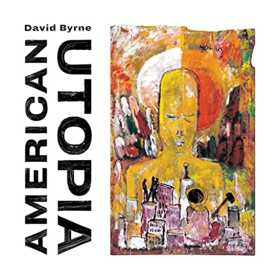 David Byrne
David Byrne - American Utopia - LP Vinyl Album
Good Day Today/I Know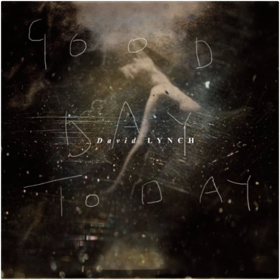 David Lynch
David Lynch Good Day Today - 180gm + CD UK 2-LP vinyl set
Landfall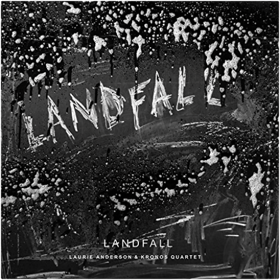 Laurie Anderson & Kronos Quartet
The Other Side of Desire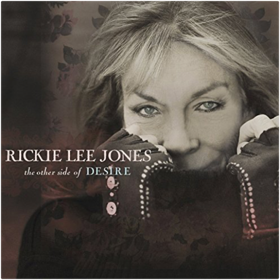 Rickie Lee Jones
'Rickie Lee Jones has been pushing down musical boundaries for over four decades with her hauntingly beautiful voice and fearless experimentation'
-NPR

'a blend of bravado and vulnerability [that] wavers on indefinable borders'
-Rolling Stone

Two-time Grammy winner Rickie Lee Jones exploded onto the pop scene with her groundbreaking self-titled debut and has fearlessly experimented with her sound and persona over 15 critically acclaimed albums.

Her latest, The Other Side of Desire was written, recorded and rooted in the city of New Orleans, where Jones lives on the opposite side of the street made famous by Tennessee Williams. Produced by John Porter (of Roxy Music) and Mark Howard, this is the first new music Jones has written in over a decade.

'This work is inspired by many years of sitting with all the events of my life until I had something to paint with,' says Rickie. 'I came to New Orleans to write and to live a different way than what I have known on the west coast... Here is another record then, made of my imagination, and whatever else that has no words, using the clay of this place and the shapes of my eyes to form some kind of picture of my life, or my heart, that I alone can understand, and hopefully that others can enjoy.'