Game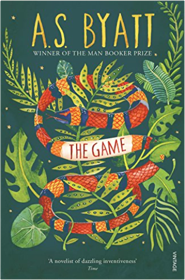 A. S. Byatt
Paperback. Fiction
Medusa's Ankles: Selected Stories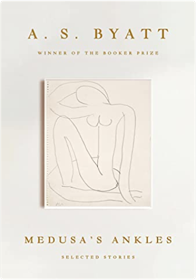 A. S. Byatt
On Histories and Stories: Selected Essays (The Richard Ellmann Lectures in Modern Literature)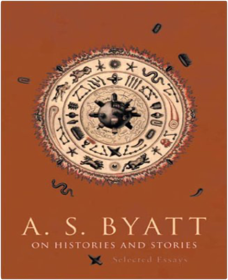 A. S. Byatt
As writers of English from Australia to India to Sri Lanka command our attention, Salman Rushdie can state confidently that English fiction was moribund until the Empire wrote back, and few, even among the British, demur. A. S. Byatt does, and her case is persuasive. In a series of essays on the complicated relations between reading, writing, and remembering, the gifted novelist and critic sorts the modish from the merely interesting and the truly good to arrive at a new view of British writing in our time.

Whether writing about the renaissance of the historical novel, discussing her own translation of historical fact into fiction, or exploring the recent European revival of interest in myth, folklore, and fairytale, Byatt's abiding concern here is with the interplay of fiction and history. Her essays amount to an eloquent and often moving meditation on the commitment to historical narrative and storytelling that she shares with many of her British and European contemporaries. With copious illustration and abundant insights into writers from Elizabeth Bowen and Henry Green to Anthony Burgess, William Golding, Muriel Spark, Penelope Fitzgerald, Julian Barnes, Martin Amis, Hilary Mantel, and Pat Barker, On Histories and Stories is an oblique defense of the art Byatt practices and a map of the complex affiliations of British and European narrative since 1945. (20010213)
Peacock & Vine: On William Morris and Mariano Fortuny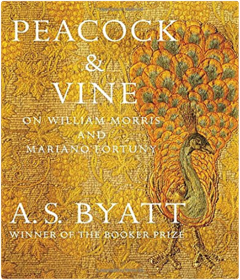 A. S. Byatt
From the winner of the Booker Prize: A ravishing book that opens a window into the lives, designs, and passions of Mariano Fortuny and William Morris, two remarkable artists who themselves are passions of the writer A. S. Byatt.

Born a generation apart in the mid-1800s, Fortuny and Morris were seeming opposites: Fortuny a Spanish aristocrat thrilled by the sun-baked cultures of Crete and Knossos; Morris a member of the British bourgeoisie, enthralled by Nordic myths. Through their revolutionary inventions and textiles, both men inspired a new variety of art that is as striking today as when it was first conceived. In this elegant meditation, Byatt traces their genius right to the source.

Fortuny's Palazzo Pesaro Orfei in Venice is a warren of dark spaces imbued with the rich hues of Asia. In his attic workshop, Fortuny created intricate designs from glowing silks and velvets; in the palazzo he found "happiness in a glittering cavern" alongside the French model who became his wife and collaborator, including on the famous "Delphos" dress—a flowing, pleated gown that evoked the era of classical Greece.

Morris's Red House outside London, with its Gothic turrets and secret gardens, helped inspire his stunning floral and geometric patterns; it likewise represented a coming together of life and art. But it was a "sweet simple old place" called Kelmscott Manor in the countryside that he loved best—even when it became the setting for his wife's love affair with the artist Dante Gabriel Rossetti.

Generously illustrated with the artists' beautiful designs—pomegranates and acanthus, peacock and vine—among other aspects of their worlds, this marvel-filled book brings the visions and ideas of Fortuny and Morris to vivid life.
Unruly Times: Wordsworth And Coleridge In Their Time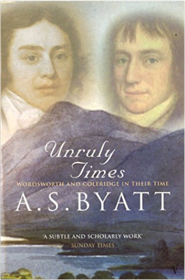 A. S. Byatt
Book by A. S. Byatt
Angels & Insects: Two Novellas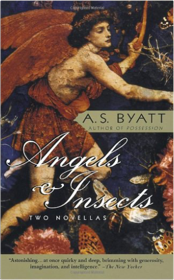 A.S. Byatt
In these breathtaking novellas, A.S. Byatt returns to the territory she explored in Possession: the landscape of Victorian England, where science and spiritualism are both popular manias, and domestic decorum coexists with brutality and perversion. Angels and Insects is "delicate and confidently ironic.... Byatt perfectly blends laughter and sympathy [with] extraordinary sensuality" (San Francisco Examiner).
Babel Tower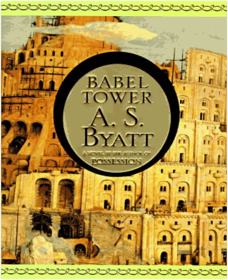 A.S. Byatt
The Children's Book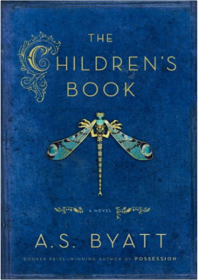 A.S. Byatt
Shortlisted

for the Man Booker Prize

A spellbinding novel, at once sweeping and intimate, from the Booker Prize–winning author of Possession, that spans the Victorian era through the World War I years, and centers around a famous children's book author and the passions, betrayals, and secrets that tear apart the people she loves.

When Olive Wellwood's oldest son discovers a runaway named Philip sketching in the basement of the new Victoria and Albert Museum—a talented working-class boy who could be a character out of one of Olive's magical tales—she takes him into the storybook world of her family and friends.

But the joyful bacchanals Olive hosts at her rambling country house—and the separate, private books she writes for each of her seven children—conceal more treachery and darkness than Philip has ever imagined. As these lives—of adults and children alike—unfold, lies are revealed, hearts are broken, and the damaging truth about the Wellwoods slowly emerges. But their personal struggles, their hidden desires, will soon be eclipsed by far greater forces, as the tides turn across Europe and a golden era comes to an end.

Taking us from the cliff-lined shores of England to Paris, Munich, and the trenches of the Somme, The Children's Book is a deeply affecting story of a singular family, played out against the great, rippling tides of the day. It is a masterly literary achievement by one of our most essential writers.
The Djinn in the Nightingale's Eye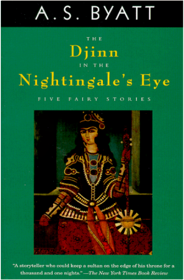 A.S. Byatt
The magnificent title story of this collection of fairy tales for adults describes the strange and uncanny relationship between its extravagantly intelligent heroine—a world renowned scholar of the art of story-telling—and the marvelous being that lives in a mysterious bottle, found in a dusty shop in an Istanbul bazaar. As A.S. Byatt renders this relationship with a powerful combination of erudition and passion, she makes the interaction of the natural and the supernatural seem not only convincing, but inevitable.

The companion stories in this collection each display different facets of Byatt's remarkable gift for enchantment. They range from fables of sexual obsession to allegories of political tragedy; they draw us into narratives that are as mesmerizing as dreams and as bracing as philosophical meditations; and they all us to inhabit an imaginative universe astonishing in the precision of its detail, its intellectual consistency, and its splendor.

"A dreamy treat.... It is not merely strange, it is wondrous."
—Boston Globe

"Alternatingly erudite and earthy, direct and playful.... If Scheherazade ever needs a break, Byatt can step in, indefinitely."
—Chicago Tribune

"Byatt's writing is crystalline and splendidly imaginative.... These [are] perfectly formed tales."
—Washington Post Book World
Elementals: Stories of Fire and Ice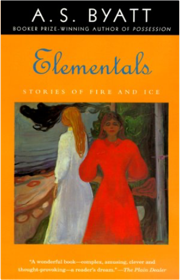 A.S. Byatt
The Game: A Novel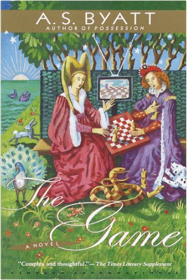 A.S. Byatt
The Game is a lush and disturbing novel portraying a sibling rivalry which compels the reader to reconsider the uses and misuses of imagination. when they were little girls, Cassandra and Julia played a game in which they entered an alternate world modeled on the landscapes of Arthurian romance. Now the sisters are grown, and hostile strangers—until a figure from their past, a man they once both loved and suffered over, reenters their lives.
Little Black Book of Stories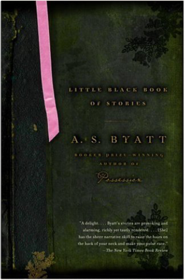 A.S. Byatt
Like Hans Christian Andersen and the Brothers Grimm, Isak Dinesen and Angela Carter, A. S. Byatt knows that fairy tales are for grownups. And in this ravishing collection she breathes new life into the form.

Little Black Book of Stories offers shivers along with magical thrills. Leaves rustle underfoot in a dark wood: two middle-aged women, childhood friends reunited by chance, venture into a dark forest where once, many years before, they saw–or thought they saw–something unspeakable. Another woman, recently bereaved, finds herself slowly but surely turning into stone. A coolly rational ob-gyn has his world pushed off-axis by a waiflike art student with her own ideas about the uses of the body. Spellbinding, witty, lovely, terrifying, the Little Black Book of Stories is Byatt at the height of her craft.
Passions of the Mind: Selected Writings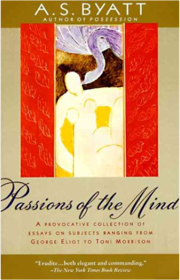 A.S. Byatt
Possession: A Romance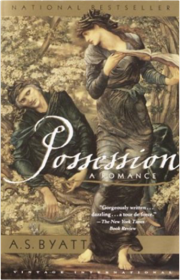 A.S. Byatt
Ragnarok: The End of the Gods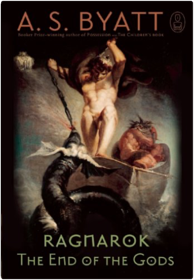 A.S. Byatt
Booker Prize winner Dame Antonia Byatt breathes life into the Ragnorak myth, the story of the end of the gods in Norse mythology.

Ragnarok retells the finale of Norse mythology. A story of the destruction of life on this planet and the end of the gods themselves: what more relevant myth could any modern writer choose? Just as Wagner used this dramatic and catastrophic struggle for the climax of his Ring Cycle, so AS Byatt now reinvents it in all its intensity and glory. As the bombs of the Blitz rain down on Britain, one young girl is evacuated to the countryside. She is struggling to make sense of her new wartime life. Then she is given a copy of Asgard and the Gods - a book of ancient Norse myths - and her inner and outer worlds are transformed.

War, natural disaster, reckless gods and the recognition of impermanence in the world are just some of the threads that AS Byatt weaves into this most timely of books. Linguistically stunning and imaginatively abundant, this is a landmark.
Still Life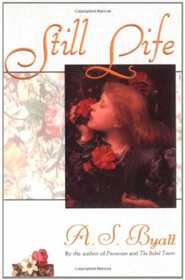 A.S. Byatt
From the author of The New York Times bestseller Possession, comes a highly acclaimed novel which captures in brilliant detail the life of one extended English family-and illuminates the choices they must make between domesticity and ambition, life and art. Toni Morrison, author of Beloved, writes of Byatt: "When it comes to probing characters her scalpel is sure but gentle. She is a loving surgeon"
Sugar and Other Stories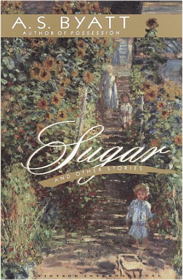 A.S. Byatt
A.S. Byatt's short fictions, collected in paperback for the first time, explore the fragile ties between generations, the dizzying abyss of loss and the elaborate memories we construct against it, resulting in a book that compels us to inhabit other lives and returns us to our own with new knowledge, compassion, and a sense of wonder.
The Biographer's Tale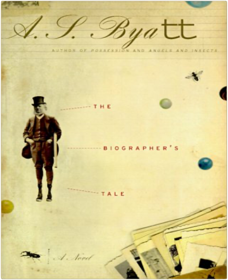 A.S. Byatt
From the award-winning author of Possession and Angels and Insects comes an ingenious new novel about love and literary sleuthing: a dazzling fiction woven out of one man's search for fact.
It tells the story of Phineas G. Nanson, a disenchanted young graduate student who decides to escape the world of postmodern literary theory and immerse himself in the messiness of "real life" by writing a biography of a great biographer. For what could be more real than biography, the "art of things, of arranged facts"? But Phineas quickly discovers that facts can be unreliable, and a "whole life" hard to find. No matter how hard he tries, he unearths only fragments—disconnected manuscripts, bones and husks, strands of poetry, boxes of marbles, undated photographs. How does one put together the idea of a person?

Phineas tracks his subjects' journeys to the deserts of Africa and the maelstroms of the Arctic in a series of adventures that are by turns intellectual and comic, scientific and erotic. He meets others who are building wholes from bits and pieces: a beautiful radiographer, ecologists, anthropologists, even travel agents offering the trip of your dreams. But they seem only to make his task more difficult. And as he tries to sort through the cabinet of curiosities that is the past, he must also decide his own future, and face the most difficult puzzle of all: which woman will guide him out of this dizzying labyrinth and back into his own life?

With The Biographer's Tale, A. S. Byatt—hailed by the New York Times Book Review as "a storyteller who could keep a sultan on the edge of his throne for 1,001 nights"—asks provocative questions about our perennial quest for certainty, about "truth" in biography, about the nature of the imagination and the meaning of meaning, even as she spins a tantalizing yarn of detection and desire.
The Matisse Stories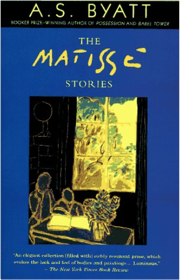 A.S. Byatt
The Shadow of the Sun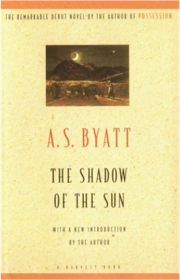 A.S. Byatt
This is the debut novel by the author of the bestselling Possession. Byatt tells the story of troubled, sensitive seventeen-year-old Anna Severell, who struggles to discover and develop her own personality in the shadow of her father, a renowned novelist. New Introduction by the Author.
The Virgin in the Garden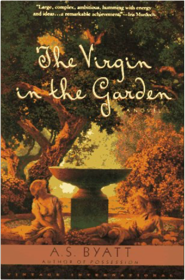 A.S. Byatt
The Virgin in the Garden is a wonderfully erudite entertainment in which enlightenment and sexuality, Elizabethan drama and contemporary comedy, intersect richly and unpredictably.
A Whistling Woman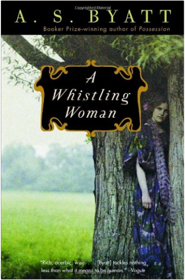 A.S. Byatt
A Whistling Woman portrays the antic, thrilling, and dangerous period of the late '60s as seen through the eyes of a woman whose life is forever changed by her times.

Frederica Potter, a smart, spirited 33-year-old single mother, lucks into a job hosting a groundbreaking television talk show based in London. Meanwhile, in her native Yorkshire where her lover is involved in academic research, the university is planning a prestigious conference on body and mind, and a group of students and agitators is establishing an "anti-university." And nearby a therapeutic community is beginning to take the shape of a religious cult under the influence of its charismatic religious leader.

A Whistling Woman is a brilliant and thought-provoking meditation on psychology, science, religion, ethics, and radicalism, and their effects on ordinary lives.
Writers on Artists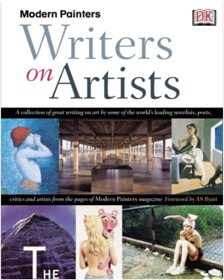 A.S. Byatt, David Bowie
Featuring 50 of the century's greatest artists, Writers on Artist brings together the best and brightest of the art and literary worlds. Covering the gamut of modern art the collection includes essays by David Bowie on Tracey Emin, A.S. Byatt on Patrick Heron, David Hockney on Picasso, Sister Wendy Beckett on Salvador Dali, and Julian Barnes on Edgar Degas. This stimulating anthology features rare interviews and over 350 stunning full-color reproductions of many rarely seen works.
Little Black Book of Stories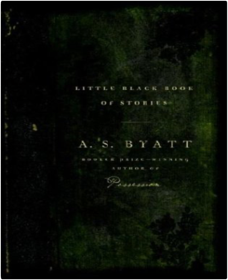 A.S. BYATT
The Booker Prize—winning author of Possession and A Whistling Woman is at her best in this dazzling collection of five new tales.

Little Black Book of Stories offers shivers along with magical thrills. Leaves rustle underfoot in a dark wood: two middle-aged women walk into a forest, as they did when they were girls, confronting their childhood fears and memories and the strange thing they saw–or thought they saw–so long ago. A distinguished male obstetrician and a young woman artist meet in a hospital, but they have very different ideas about body parts, birth, and death. A man meets the ghost of his living wife; a woman turns to stone. And an innocent member of an evening creative writing class turns out to have her own decided views on the best way to use "raw material."

These unforgettable stories are by turns haunting, funny, sparkling, and scary. Byatt's Little Black Book adds a deliciously dark note to her skill in mixing folk and fairy tales with everyday life.