The Collected Stories of Machado de Assis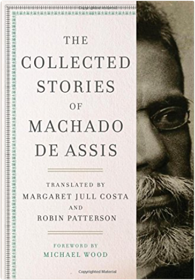 Machado de Assis, Michael Wood
A landmark event, the complete stories of Machado de Assis finally appear in English for the first time in this extraordinary new translation.

Widely acclaimed as the progenitor of twentieth-century Latin American fiction, Machado de Assis (1839–1908)―the son of a mulatto father and a washerwoman, and the grandson of freed slaves―was hailed in his lifetime as Brazil's greatest writer. His prodigious output of novels, plays, and stories rivaled contemporaries like Chekhov, Flaubert, and Maupassant, but, shockingly, he was barely translated into English until 1963 and still lacks proper recognition today. Drawn to the master's psychologically probing tales of fin-de-siecle Rio de Janeiro, a world populated with dissolute plutocrats, grasping parvenus, and struggling spinsters, acclaimed translators Margaret Jull Costa and Robin Patterson have now combined Machado's seven short-story collections into one volume, featuring seventy-six stories, a dozen appearing in English for the first time.

Born in the outskirts of Rio, Machado displayed a precocious interest in books and languages and, despite his impoverished background, miraculously became a well-known intellectual figure in Brazil's capital by his early twenties. His daring narrative techniques and coolly ironic voice resemble those of Thomas Hardy and Henry James, but more than either of these writers, Machado engages in an open playfulness with his reader―as when his narrator toys with readers' expectations of what makes a female heroine in "Miss Dollar," or questions the sincerity of a slave's concern for his dying master in "The Tale of the Cabriolet."

Predominantly set in the late nineteenth-century aspiring world of Rio de Janeiro―a city in the midst of an intense transformation from colonial backwater to imperial metropolis―the postcolonial realism of Machado's stories anticipates a dominant theme of twentieth-century literature. Readers witness the bourgeoisie of Rio both at play, and, occasionally, attempting to be serious, as depicted by the chief character of "The Alienist," who makes naively grandiose claims for his Brazilian hometown at the expense of the cultural capitals of Europe. Signifiers of new wealth and social status abound through the landmarks that populate Machado's stories, enlivening a world in the throes of transformation: from the elegant gardens of Passeio Público and the vibrant Rua do Ouvidor―the long, narrow street of fashionable shops, theaters and cafés, "the Via Dolorosa of long-suffering husbands"―to the port areas of Saúde and Gamboa, and the former Valongo slave market.

One of the greatest masters of the twentieth century, Machado reveals himself to be an obsessive collector of other people's lives, who writes: "There are no mysteries for an author who can scrutinize every nook and cranny of the human heart." Now, The Collected Stories of Machado de Assis brings together, for the first time in English, all of the stories contained in the seven collections published in his lifetime, from 1870 to 1906. A landmark literary event, this majestic translation reintroduces a literary giant who must finally be integrated into the world literary canon. 6 illustratoins; Map
Dom Casmurro: A Novel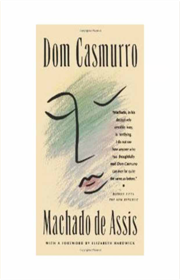 Machado de Assis
Bento Santiago, the wildly unreliable narrator of Dom Casmurro, believes that he has been cuckolded—he suspects that his wife has cheated on him with his best friend and that her child is not his. Has Capitú, his love since childhood, really been unfaithful to him? Or is the evidence of her betrayal merely the product of a paranoid mind? First published in 1900, Dom Casmurro, widely considered Machado de Assis's greatest novel and a classic of Brazilian literature, is a brilliant retelling of the classic adultery tale—a sad and darkly comic novel about love and the corrosive power of jealousy.
The Alienist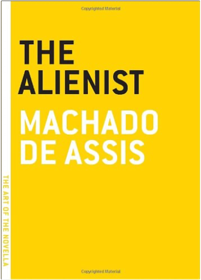 Machado De Assis
A classic work of literature by "the greatest author ever produced in Latin America." (Susan Sontag)
 
Brilliant physician Simão Bacamarte sacrifices a prestigious career to return home and dedicate himself to the budding field of psychology. Bacamarte opens the first asylum in Brazil hoping to crown himself and his hometown with "imperishable laurels." But the doctor begins to see signs of insanity in more and more of his neighbors. . . .

With dark humor and sparse prose, The Alienist lets the reader ponder who is really crazy.

***

This is a Hybrid Book.

Melville House HybridBooks combine print and digital media into an enhanced reading experience by including with each title additional curated material called Illuminations — maps, photographs, illustrations, and further writing about the author and the book.

The Melville House Illuminations are free with the purchase of any title in the HybridBook series, no matter the format.

Purchasers of the print version can obtain the Illuminations for a given title simply by scanning the QR code found in the back of each book, or by following the url also given in the back of the print book, then downloading the Illumination in whatever format works best for you.
Purchasers of the digital version receive the appropriate Illuminations automatically as part of the ebook edition.
Epitaph of a Small Winner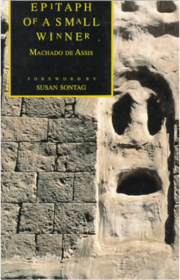 Machado De Assis
"I am a deceased writer not in the sense of one who has written and is now deceased, but in the sense of one who had died and is now writing." So begins the posthumous memoir of Braz Cubas, a wealthy nineteenth-century Brazilian. Though the grave has given Cubas the distance to examine his rather undistinguished life, it has not dampened his sense of humor. In the tradition of Laurence Stern's Tristram Shamdy, Epitaph of a Small Winner is one of the wittiest self-portraits in literary history.