Chimera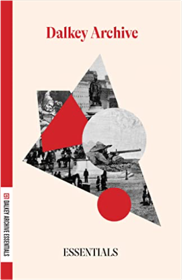 John Barth
Collected Stories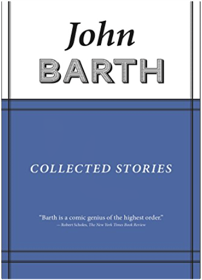 John Barth
When John Barth's Lost in the Funhouse appeared in 1968, American fiction was turned on its head. Barth's writing was not a response to the realistic fiction that characterized American literature at the time; it beckoned back to the founders of the novel: Cervantes, Rabelais, and Sterne, echoing their playfulness and reflecting the freedom inherent in the writing of fiction.

This collection of Barth's short fiction is a landmark event, bringing all of his previous collections together in one volume for the first time. Its occasion helps readers assess a remarkable lifetime's work and represents an important chapter in the history of American literature. Dalkey Archive will reissue a number of Barth's novels over the next few years, preserving his work for generations to come.
Coming Soon!!!: A Narrative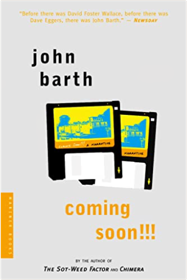 John Barth
The Development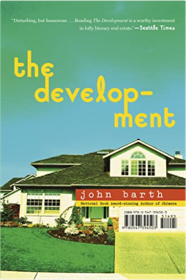 John Barth
Every Third Thought: A Novel in Five Seasons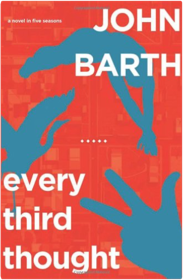 John Barth
John Barth stays true to form in Every Third Thought, written from the perspective of a character Barth introduced in his short story collection The Development. George I. Newett and his wife Amanda Todd lived in the gated community of Heron Bay Estates until its destruction by a fluke tornado. This event, Newett notes, occurred on the 77th anniversary of the 1929 stock market crash, a detail that would appear insignificant if it were not for several subsequent events. The stress of the tornado's devastation prompts the Newett-Todds to depart on a European vacation, during which George suffers a fall on none other than his 77th birthday, the first day of autumn (or more cryptically, Fall). Following this coincidence, George experiences the first of what is to become five serial visions, each appearing to him on the first day of the ensuing seasons, and each corresponding to a pivotal event in that season of his life.

As the novel unfolds, so do these uncanny coincidences, and it is clear that, as ever, Barth possesses an unmatched talent in balancing his characteristic style and wit with vivid, page-turning storytelling.
Giles Goat-Boy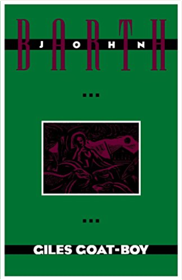 John Barth
The Last Voyage of Somebody the Sailor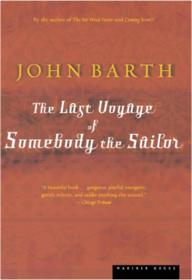 John Barth
National Book Award winner John Barth offers a rambunctious story full of narrative high jinks in this lively, inventive epic. Journalist Simon Behler finds himself in the house of Sinbad the Sailor after being washed ashore during a seagoing adventure. Over the course of six evenings, the two take turns recounting their voyages, merging medieval Baghdad and twentieth-century Maryland in a brilliantly entertaining weave of stories within stories.
Letters: A Novel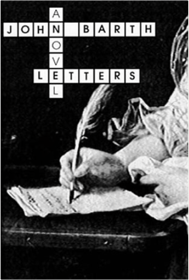 John Barth
A landmark of postmodern American fiction, LETTERS is (as the subtitle genially informs us) "an old time epistolary novel by seven fictitious drolls & dreamers each of which imagines himself factual." Seven characters (including the Author himself) exchange a novel's worth of letters during a 7-month period in 1969, a time of revolution that recalls the U.S.'s first revolution in the 18th century—the heyday of the epistolary novel. Recapitulating American history as well as the plots of his first six novels, Barth's seventh novel is a witty and profound exploration of the nature of revolution and renewal, rebellion and reenactment, at both the private and public levels. It is also an ingenious meditation on the genre of the novel itself, recycling an older form to explore new directions, new possibilities for the novel.
Lost in the Funhouse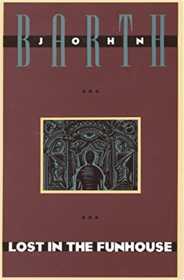 John Barth
Once Upon a Time: A Floating Opera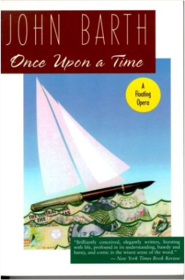 John Barth
From the National Book Award Winner and author of The Last Voyage of Somebody the Sailor comes a novel about a middle-aged writer setting off on a voyage with a sole crewmate—his lover, friend, and wife. Reprint. NYT. PW. 15,000 first printing.
Postscripts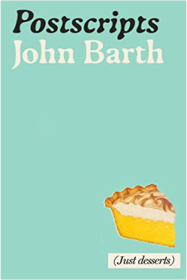 John Barth
Sabbatical: A Romance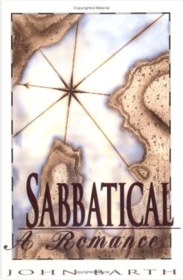 John Barth
a novel subtitled "a romance"
Sot-Weed Factor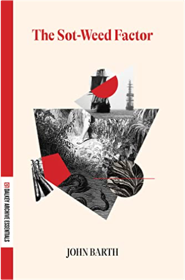 John Barth
The Floating Opera and The End of the Road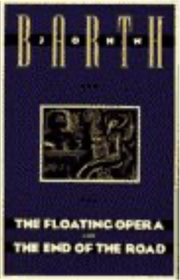 John Barth
The Tidewater Tales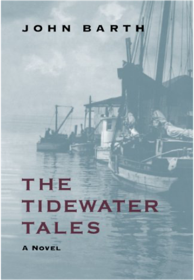 John Barth
Barth's richest, most joyous novel yet describes a couple's journey on the Chesapeake Bay, a cruise that overflows with stories—of past lives and love, entanglements with the CIA and toxic waste, and inventive brushes with Don Quixote, Odysseus and Scheherazade.