Fall Down 7 Times Get Up 8: A Young Man's Voice from the Silence of Autism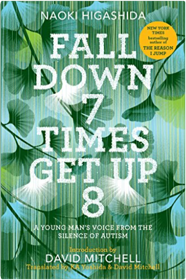 Naoki Higashida
The Reason I Jump: The Inner Voice of a Thirteen-Year-Old Boy with Autism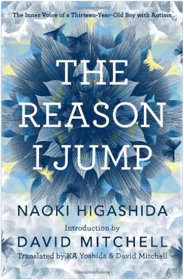 Naoki Higashida
"One of the most remarkable books I've ever read. It's truly moving, eye-opening, incredibly vivid."—Jon Stewart, The Daily Show

NAMED ONE OF THE BEST BOOKS OF THE YEAR BY
NPR • The Wall Street Journal • Bloomberg Business • Bookish

FINALIST FOR THE BOOKS FOR A BETTER LIFE FIRST BOOK AWARD • NEW YORK TIMES BESTSELLER

You've never read a book like The Reason I Jump. Written by Naoki Higashida, a very smart, very self-aware, and very charming thirteen-year-old boy with autism, it is a one-of-a-kind memoir that demonstrates how an autistic mind thinks, feels, perceives, and responds in ways few of us can imagine. Parents and family members who never thought they could get inside the head of their autistic loved one at last have a way to break through to the curious, subtle, and complex life within.
 
Using an alphabet grid to painstakingly construct words, sentences, and thoughts that he is unable to speak out loud, Naoki answers even the most delicate questions that people want to know. Questions such as: "Why do people with autism talk so loudly and weirdly?" "Why do you line up your toy cars and blocks?" "Why don't you make eye contact when you're talking?" and "What's the reason you jump?" (Naoki's answer: "When I'm jumping, it's as if my feelings are going upward to the sky.") With disarming honesty and a generous heart, Naoki shares his unique point of view on not only autism but life itself. His insights—into the mystery of words, the wonders of laughter, and the elusiveness of memory—are so startling, so strange, and so powerful that you will never look at the world the same way again.
 
In his introduction, bestselling novelist David Mitchell writes that Naoki's words allowed him to feel, for the first time, as if his own autistic child was explaining what was happening in his mind. "It is no exaggeration to say that The Reason I Jump allowed me to round a corner in our relationship." This translation was a labor of love by David and his wife, KA Yoshida, so they'd be able to share that feeling with friends, the wider autism community, and beyond. Naoki's book, in its beauty, truthfulness, and simplicity, is a gift to be shared.

Praise for The Reason I Jump

"This is an intimate book, one that brings readers right into an autistic mind."—Chicago Tribune (Editor's Choice)

"Amazing times a million."—Whoopi Goldberg, People

"The Reason I Jump is a Rosetta stone. . . . This book takes about ninety minutes to read, and it will stretch your vision of what it is to be human."—Andrew Solomon, The Times (U.K.)

"Extraordinary, moving, and jeweled with epiphanies."—The Boston Globe
 
"Small but profound . . . [Higashida's] startling, moving insights offer a rare look inside the autistic mind."—Parade
Black Swan Green: A Novel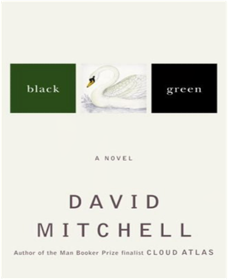 David Mitchell
From award-winning writer David Mitchell comes a sinewy, meditative novel of boyhood on the cusp of adulthood and the old on the cusp of the new.
Black Swan tracks a single year in what is, for thirteen-year-old Jason Taylor, the sleepiest village in muddiest Worcestershire in a dying Cold War England, 1982. But the thirteen chapters, each a short story in its own right, create an exquisitely observed world that is anything but sleepy. A world of Kissingeresque realpolitik enacted in boys' games on a frozen lake; of "nightcreeping" through the summer backyards of strangers; of the tabloid-fueled thrills of the Falklands War and its human toll; of the cruel, luscious Dawn Madden and her power-hungry boyfriend, Ross Wilcox; of a certain Madame Eva van Outryve de Crommelynck, an elderly bohemian emigré who is both more and less than she appears; of Jason's search to replace his dead grandfather's irreplaceable smashed watch before the crime is discovered; of first cigarettes, first kisses, first Duran Duran Lps, and first deaths; of Margaret Thatcher's recession; of Gypsies camping in the woods and the hysteria they inspire; and, even closer to home, of a slow-motion divorce in four seasons.
Pointed, funny, profound, left-field, elegiac, and painted with the stuff of life, Black Swan Green is David Mitchell's subtlest and most effective achievement to date.
The Bone Clocks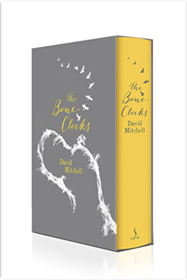 David Mitchell
The Bone Clocks: A Novel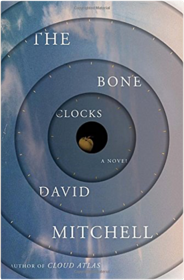 David Mitchell
The New York Times bestseller by the author of Cloud Atlas | Longlisted for the Man Booker Prize

"With The Bone Clocks, [David] Mitchell rises to meet and match the legacy of Cloud Atlas."—Los Angeles Times

Following a terrible fight with her mother over her boyfriend, fifteen-year-old Holly Sykes slams the door on her family and her old life. But Holly is no typical teenage runaway: A sensitive child once contacted by voices she knew only as "the radio people," Holly is a lightning rod for psychic phenomena. Now, as she wanders deeper into the English countryside, visions and coincidences reorder her reality until they assume the aura of a nightmare brought to life.
 
For Holly has caught the attention of a cabal of dangerous mystics—and their enemies. But her lost weekend is merely the prelude to a shocking disappearance that leaves her family irrevocably scarred. This unsolved mystery will echo through every decade of Holly's life, affecting all the people Holly loves—even the ones who are not yet born.
 
A Cambridge scholarship boy grooming himself for wealth and influence, a conflicted father who feels alive only while reporting on the war in Iraq, a middle-aged writer mourning his exile from the bestseller list—all have a part to play in this surreal, invisible war on the margins of our world. From the medieval Swiss Alps to the nineteenth-century Australian bush, from a hotel in Shanghai to a Manhattan townhouse in the near future, their stories come together in moments of everyday grace and extraordinary wonder.
 
Rich with character and realms of possibility, The Bone Clocks is a kaleidoscopic novel that begs to be taken apart and put back together by a writer The Washington Post calls "the novelist who's been showing us the future of fiction."
 
An elegant conjurer of interconnected tales, a genre-bending daredevil, and a master prose stylist, David Mitchell has become one of the leading literary voices of his generation. His hypnotic new novel, The Bone Clocks, crackles with invention and wit and sheer storytelling pleasure—it is fiction at its most spellbinding.

Praise for The Bone Clocks
 
"Astonishing . . . [Mitchell's] brought together the time-capsule density of his eyes-wide-open adventure in traditional realism with the death-defying ambitions of Cloud Atlas."—The New York Times Book Review (Editor's Choice)
 
"One of the most entertaining and thrilling novels I've read in a long time."—Meg Wolitzer, NPR

"Magical . . . perfectly illustrates the idea that we're all the heroes of our own lives as well as single cogs in a much larger and more beautiful mechanism. [Grade:] A"—Entertainment Weekly
 
"Rich in detail and incident, funny, rueful and terrifying by turns, The Bone Clocks is a tour de force."—San Francisco Chronicle

"Mitchell is one of the most electric writers alive. . . .The Bone Clocks [is] his most far-flung tale yet."—The Boston Globe

"A slipstream masterpiece . . . Mitchell is a genre-bending, time-leaping, world-traveling, puzzle-making, literary magician."—Esquire
 
"A rich selection of domestic realism, gothic fantasy and apocalyptic speculation . . . another example of Mitchell's boundless dexterity."—The Washington Post
Cloud Atlas: A Novel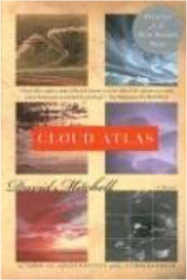 David Mitchell
From David Mitchell, the Booker Prize nominee, award-winning writer and one of the featured authors in Granta's "Best of Young British Novelists 2003" issue, comes his highly anticipated third novel, a work of mind-bending imagination and scope.

A reluctant voyager crossing the Pacific in 1850; a disinherited composer blagging a precarious livelihood in between-the-wars Belgium; a high-minded journalist in Governor Reagan's California; a vanity publisher fleeing his gangland creditors; a genetically modified "dinery server" on death-row; and Zachry, a young Pacific Islander witnessing the nightfall of science and civilisation — the narrators of Cloud Atlas hear each other's echoes down the corridor of history, and their destinies are changed in ways great and small.

In his captivating third novel, David Mitchell erases the boundaries of language, genre and time to offer a meditation on humanity's dangerous will to power, and where it may lead us.
Ghostwritten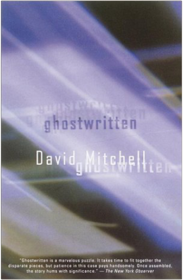 David Mitchell
Number9Dream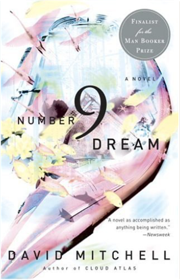 David Mitchell
Number9Dream is the international literary sensation from a writer with astonishing range and imaginative energy—an intoxicating ride through Tokyo's dark underworlds and the even more mysterious landscapes of our collective dreams.

David Mitchell follows his eerily precocious, globe-striding first novel, Ghostwritten, with a work that is in its way even more ambitious. In outward form, Number9Dream is a Dickensian coming-of-age journey: Young dreamer Eiji Miyake, from remote rural Japan, thrust out on his own by his sister's death and his mother's breakdown, comes to Tokyo in pursuit of the father who abandoned him. Stumbling around this strange, awesome city, he trips over and crosses—through a hidden destiny or just monstrously bad luck—a number of its secret power centers. Suddenly, the riddle of his father's identity becomes just one of the increasingly urgent questions Eiji must answer. Why is the line between the world of his experiences and the world of his dreams so blurry? Why do so many horrible things keep happening to him? What is it about the number 9? To answer these questions, and ultimately to come to terms with his inheritance, Eiji must somehow acquire an insight into the workings of history and fate that would be rare in anyone, much less in a boy from out of town with a price on his head and less than the cost of a Beatles disc to his name.

From the Hardcover edition.
Slade House: A Novel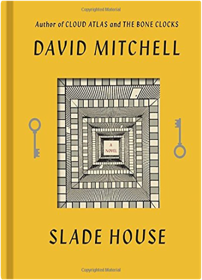 David Mitchell
By the New York Times bestselling author of The Bone Clocks and Cloud Atlas | A Publishers Weekly Literary Fiction Top 10 Pick for Fall 2015
 
Keep your eyes peeled for a small black iron door.
 
Down the road from a working-class British pub, along the brick wall of a narrow alley, if the conditions are exactly right, you'll find the entrance to Slade House. A stranger will greet you by name and invite you inside. At first, you won't want to leave. Later, you'll find that you can't. Every nine years, the house's residents—an odd brother and sister—extend a unique invitation to someone who's different or lonely: a precocious teenager, a recently divorced policeman, a shy college student. But what really goes on inside Slade House? For those who find out, it's already too late. . . .
 
Spanning five decades, from the last days of the 1970s to the present, leaping genres, and barreling toward an astonishing conclusion, this intricately woven novel will pull you into a reality-warping new vision of the haunted house story—as only David Mitchell could imagine it.
 
Praise for Slade House

"Devilishly fun."—The Washington Post
 
"Entertainingly eerie . . . Slade House boils down to Mitchell's take on the classic ghost story, complete with his version of a haunted house. . . . The last thing we expected from Mitchell is simplicity, but here it is, burnished to a hellish bronze."—Chicago Tribune
 
"A ripping yarn . . . Like Shirley Jackson's Hill House or the Overlook Hotel from Stephen King's The Shining, [Slade House] is a thin sliver of hell designed to entrap the unwary. . . . As the Mitchellverse grows ever more expansive and connected, this short but powerful novel hints at still more marvels to come."—San Francisco Chronicle

"Plants died, milk curdled, and my children went slightly feral as I succumbed to the creepy magic of David Mitchell's Slade House. It's a wildly inventive, chilling, and—for all its otherworldliness—wonderfully human haunted house story. I plan to return to its clutches quite often."—Gillian Flynn, #1 New York Times bestselling author of Gone Girl and The Grownup 

"I gulped down this novel in a single evening. Painstakingly imagined and crackling with narrative velocity, it's a Dracula for the new millennium, a Hansel and Gretel for grownups, a reminder of how much fun fiction can be."—Anthony Doerr, author of All the Light We Cannot See, winner of the Pulitzer Prize

"Mitchell doesn't break rules so much as prove them inhibitors to lively, intelligent fiction."—Dean Koontz, #1 New York Times bestselling author
 
"Mitchell has long been acknowledged as one of the finest—if not the finest—literary minds of his generation, but he's also one of the most suspenseful."—Joe Hill, New York Times bestselling author of NOS4A2 and Horns
 
"Sharp, fast, flat-out spooky, Slade House is such a hypnotic read that you are likely to miss your subway stop in order to keep reading. And by you, I mean me."—Daniel Handler, New York Times bestselling author of the Lemony Snicket series
The Thousand Autumns of Jacob de Zoet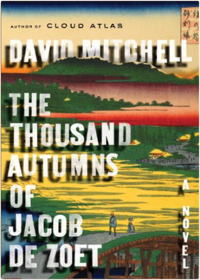 David Mitchell
Utopia Avenue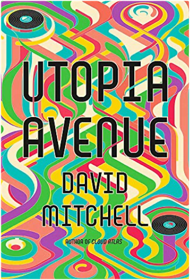 David Mitchell
Utopia Avenue: A Novel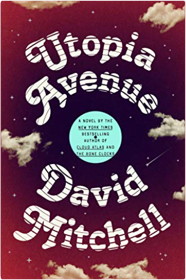 David Mitchell