Afternoon of a Faun: A Novel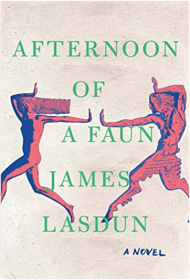 James Lasdun
Taut, stylish, and psychologically acute, Afternoon of a Faun dramatizes the search for truth as an accusation of sexual assault plunges a journalist into a series of deepening crises.

"The truth might be hard to bring to light, but that didn't mean it didn't exist, because it did exist: fixed in its moment, unalterable, and certainly not a matter of 'belief.' "

When an old flame accuses him of sexual assault in her memoir, expat English journalist Marco Rosedale is brought rapidly and inexorably to the brink of ruin. His reputation and livelihood at stake, Marco confides in a close friend, who finds himself caught between the obligations of friendship and an increasingly urgent desire to uncover the truth. This unnamed friend is drawn, magnetized, into the orbit of the woman at the center of the accusation―and finds his position as the safely detached narrator turning into something more dangerous. Soon, the question of his own complicity becomes impossible to avoid.

Set during the months leading up to Donald Trump's election, with detours into the 1970s, this propulsive novel investigates the very meaning of truth at a time when it feels increasingly malleable. An atmospheric and unsettling drama from a novelist acclaimed as "the literary descendent of Dostoevsky and Patricia Highsmith" (Boston Globe), Afternoon of a Faun combines a sharply observed study of our shifting social mores with a meditation on what makes us believe, or disbelieve, the stories people tell about themselves.
Besieged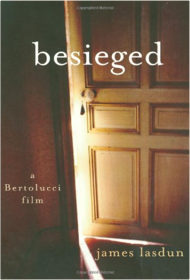 James Lasdun
James Lasdun's two collections of short stories, Delirium Eclipse and Three Evenings, have won him outstanding praise as one of the most distinctive British writers of his generation, both as a stylist and as a storyteller.His work has been described by the New York Times Book Review as an "elegant pathology report on the modern soul," and the Village Voice calls his prose "art that burrows into troubling new territory even as it glides by like a dream." Besieged shows his gift for exploring the undertones of contemporary experience at its most haunting and electrically charged. Against a variety of stunningly evoked backgrounds—from the teeming banks of the Ganges in Varanasi to a homeless shelter in New York—these powerful, intensely focused narratives reverberate, as Michiko Kakutani put it in the New York Times, "insistently in the reader's mind long after he has finished the book." In "Ate/Menos" or "The Miracle," a young man takes unscrupulous advantage of a woman who mistakes him for someone else and finds himself enmeshed in her desperate obsessions and nightmares. In "The Siege," a wealthy recluse falls in love with the immigrant woman who lives in his basement. On discovering she is married and that her husband is a political prisoner, he embarks on a course of action that will lead simultaneously to his destruction and to his salvation. Two of the stories in this collection were made into major independent film. "Ate Menos" was the basis for the film Sunday, which won the Grand Jury Best Feature Award at Sundance. "The Siege" was adapted by Bernardo Bertolucci for his film Besieged.
Bluestone: New and Selected Poems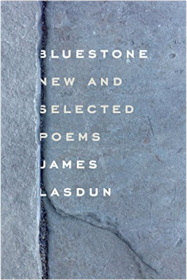 James Lasdun
A generous selection that shows the poet James Lasdun at his lyrically inventive best

Two men grapple with jumper cables, trying "to make a stand // in this last corner of our realm; machinery . . ." A man on his way to see his therapist encounters a female police officer in an elevator and feels himself regressing to "the original essence, the masculine / criminal salt." A teenager is tricked into eating a spoonful of lime pickle by his girlfriend's father. An Englishman in the Catskills ponders the nature of exile, is chased by yellow jackets, gets a haircut. James Lasdun's subjects are often quotidian—but his treatment of them never is. Under his transformative gaze, the familiar becomes strange, the local becomes foreign, and the minor becomes epic.
Lasdun has been winning acclaim since his first collection, 1988's A Jump Start—Helen Vendler has lauded his ability to give "brisk shape to contemporary and classical events"; The New York Times has praised the "sharp, slicing imagery" of his work. Now, in Bluestone, which selects from all three of his previous collections and includes poems from his fourth, Water Sessions, previously available only in the U.K., readers will be able to appreciate the full sweep of this capacious talent: his delicate wit, his gift for invention, his keen observational eye. It is a gathering that affirms Lasdun's position as, to quote Anthony Hecht, one of "the most gifted, vivid, and deft poets now writing in English."
Give Me Everything You Have: On Being Stalked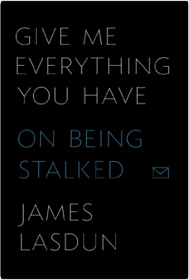 James Lasdun
A true story of obsessive love turning to obsessive hate, Give Me Everything You Have chronicles the author's strange and harrowing ordeal at the hands of a former student, a self-styled "verbal terrorist," who began trying, in her words, to "ruin him." Hate mail, online postings, and public accusations of plagiarism and sexual misconduct were her weapons of choice and, as with more conventional terrorist weapons, proved remarkably difficult to combat. James Lasdun's account, while terrifying, is told with compassion and humor, and brilliantly succeeds in turning a highly personal story into a profound meditation on subjects as varied as madness, race, Middle East politics, and the meaning of honor and reputation in the Internet age.
The Horned Man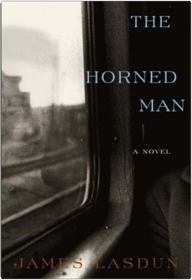 James Lasdun
The Horned Man opens with a man losing his place in a book, then deepens into a dark and terrifying tale of a man losing his place in the world. As Lawrence Miller—an English expatriate and professor of gender studies—tells the story of what appears to be an elaborate conspiracy to frame him for a series of brutal killings, we descend into a world of subtly deceptive appearances where persecutor and victim continually shift roles, where paranoia assumes an air of calm rationality, and where enlightenment itself casts a darkness in which the most nightmarish acts occur. As the novel races to its shocking conclusion, we follow Miller as he traverses the streets of Manhattan and the decaying suburbs beyond, in terrified pursuit of his pursuers. Written with sinuous grace and intellectual acuity, The Horned Man is an extraordinary, unforgettable first novel by an acclaimed writer and poet of unusual power.
It's Beginning to Hurt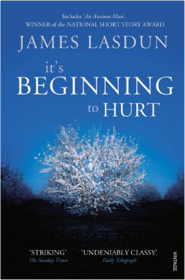 James Lasdun
In sharply evoked settings that range from the wilds of Northern Greece to the beaches of Cape Cod, these intensely dramatic tales chart the metamorphoses of their characters as they fall prey to the gamut of human passions. The lives in them seethe with love, hate, desire, fear, tender corruption and cruel idealism. They rise to unexpected heights of decency, stumble into comic or tragic folly, they throw themselves open to lust, longing, paranoia - but they are always recognisably, illuminatingly, our lives. Winner of the BBC National Short Story Award.
It's Beginning to Hurt: Stories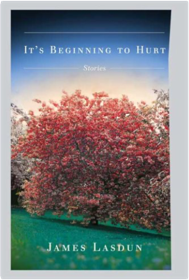 James Lasdun
The stories in this remarkable collection—including "An Anxious Man," winner of the National Short Story Prize (UK)—are vibrant and gripping. James Lasdun's great gift is his unfailing psychological instinct for the vertiginous moments when the essence of a life discloses itself. With forensic skill he exposes his characters' hidden desires and fears, drawing back the folds of their familiar self-delusions, their images of themselves, their habits and routines, to reveal their interior lives with brilliant clarity.

 

In sharply evoked settings that range from the wilds of Northern Greece to the beaches of

Cape Cod, these intensely dramatic tales chart the metamorphoses of their characters as they fall prey to the full range of human passions. They rise to unexpected heights of decency or stumble into comic or tragic folly. They throw themselves open to lust, longing, and paranoia—always recognizably mirrors of our own conflicted selves.

 

As James Wood has written, "James Lasdun seems to be one of the secret gardens of English writing . . . When we read him we know what language is for again." This collection of haunting, richly humane pieces is further proof of the powers of an enormously inventive writer.
A Jump Start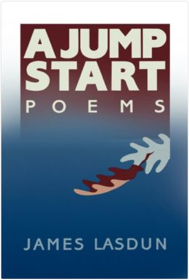 James Lasdun
Landscape with Chainsaw: Poems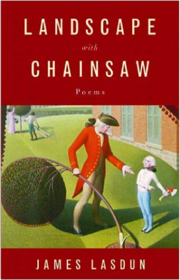 James Lasdun
"Brilliant ....certainly among the most gifted, vivid, and deft poets now writing in English."—Anthony Hecht, author of The Darkness and the LightAn exuberant and bold series of poems drawing on the poet's life in the Catskill Mountains. Questions of exile and belonging figure prominently, as does the struggle to find a viable relationship with the natural world. In the chainsaw—the book's central image—all manner of human traits are reflected with an intense, often comical brilliance.
Seven Lies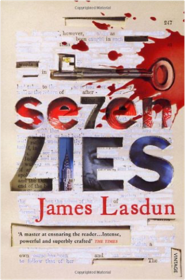 James Lasdun
Part political thriller, part meditation on the nature of desire and betrayal, "Seven Lies" tells the story of Stefan Vogel, a young man growing up in the former East Germany, whose yearnings for love, glory and freedom express themselves in a lifelong fantasy of going to America. The hopeless son of an ambitious mother and a kind but unlucky diplomat, Stefan lurches between his budding, covert interests - girls and Romantic poetry - to find himself embroiled in dissident politics, which oddly seems to offer both. In time, by a series of blackly comic and increasingly dangerous manoeuvres, he contrives to make his fantasy come true, finding himself not only in the country of his dreams, but also married to the woman he idolises. America seems everything he expected, and meanwhile his secrets are safely locked away behind the Berlin Wall. A new life of unbounded bliss seems to have been granted to him. And then that life begins to fall apart...Exquisitely written and brilliantly imagined, James Lasdun's second novel is a terrifying plummet into anxiety, as complacency yields to an edgy paranoia. Pitching the furtive, shabby world of Communist Berlin against the glassy superficiality of contemporary New York, "Seven Lies" is an examination of the architecture of deceit - how deceit builds on itself until life is little more than an accretion of falsehood; how hope turns to fear, and dreams to nightmares.
Walking and Eating in Tuscany and Umbria: Revised Edition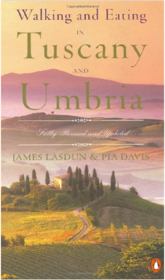 James Lasdun, Pia Davis
James Lasdun and Pia Davis offer forty walks through the spectacular countryside of Tuscany and Umbria. Arranged for the utmost flexibility?from half-day outings easily accessible from a city base to day walks that can be linked together in a series?the itineraries combine the pleasures of walking and eating with one of the most enchanting landscapes in the world. Calling at medieval hill towns, secluded Benedictine abbeys, spring-fed pools, and Etruscan ruins, Walking and Eating in Tuscany and Umbria enables travelers to discover Italy?s finest delights in a singularly rewarding way.

Featuring:
? New and revised walks
? Clear, easy-to-follow maps
? Suggestions for local food and wine and the best restaurants, hotels, and family- run accommodations
? Half-day, full-day, or overnight itineraries
? Practical tips, including information on climate, what to take, what to wear, and much more
Woman Police Officer in Elevator: Poems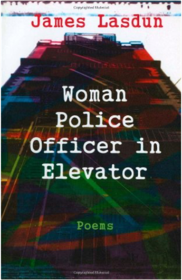 James Lasdun
"American readers who want to see rejuvenated form in untroubled action, giving brisk shape to contemporary and classical events, will find it in Lasdun." —Helen VendlerWith this, his second collection of poetry, James Lasdun consolidates his reputation as a writer of rich, emotionally charged poems of utter virtuosity. The poems in this book concern themselves with transformations, dislocations, and metamorphoses. Vividly rendered landscapes from Tuscany to New Jersey evolve into meditations on love, myth, and sexual and social politics. Woman Police Officer in Elevator is a rigorous and compelling mix of the classical and the cosmopolitan.
Delirium Eclipse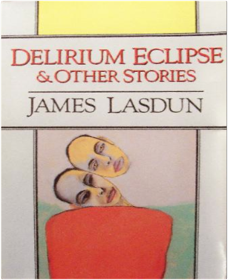 James LASDUN
As a Man Grows Older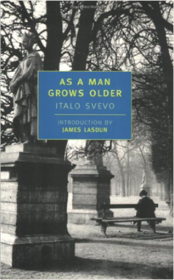 Italo Svevo, Beryl De Zoete, James Lasdun
Not so long ago Emilio Brentani was a promising young author. Now he is an insurance agent on the fast track to forty. He gains a new lease on life, though, when he falls for the young and gorgeous Angiolina-except that his angel just happens to be an unapologetic cheat. But what begins as a comedy of infatuated misunderstanding ends in tragedy, as Emilio's jealous persistence in his folly-against his friends' and devoted sister's advice, and even his own best knowledge-leads to the loss of the one person who, too late, he realizes he truly loves. Marked by deep humanity and earthy humor, by psychological insight and an elegant simplicity of style, As a Man Grows Older (Senilità, in Italian; the English title was the suggestion of Svevo's great friend and admirer, James Joyce) is a brilliant study of hopeless love and hapless indecision. It is a masterwork of Italian literature, here beautifully rendered into English in Beryl de Zoete's classic translation.