Berlin Stories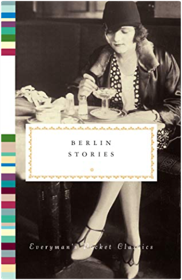 Democracy in America (Everyman's Library (Cloth))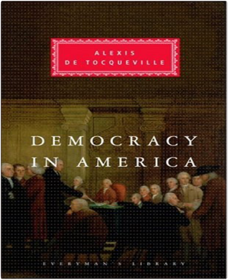 Endlessly quoted and referred to, Tocqueville's great history is as relevant now as when it was first published in the mid-19th century, and it remains the most penetrating and astute picture of American life ever written.
Florence Stories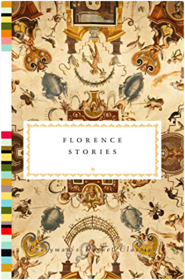 The Koran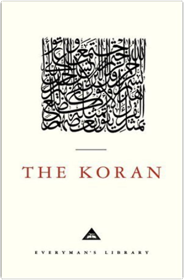 Translation by M. Pickthall
Stories of Books and Libraries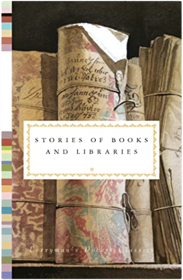 Stories of Southern Italy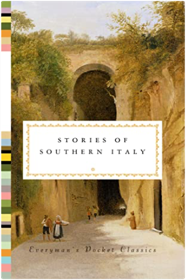 Venice Stories
The African Trilogy: Things Fall Apart, No Longer at Ease, and Arrow of God (Everyman's Library (Cloth))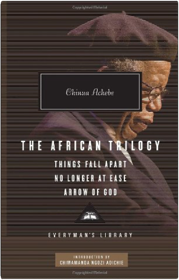 Chinua Achebe
Here, collected for the first time in Everyman's Library, are the three internationally acclaimed classic novels that comprise what has come to be known as Chinua Achebe's "African Trilogy."

Beginning with the best-selling Things Fall Apart—on the heels of its fiftieth anniversary—The African Trilogy captures a society caught between its traditional roots and the demands of a rapidly changing world. Achebe's most famous novel introduces us to Okonkwo, an important member of the Igbo people, who fails to adjust as his village is colonized by the British. In No Longer at Ease we meet his grandson, Obi Okonkwo, a young man who was sent to a university in England and has returned, only to clash with the ruling elite to which he now believes he belongs. Arrow of God tells the story of Ezuelu, the chief priest of several Nigerian villages, and his battle with Christian missionaries.

In these masterful novels, Achebe brilliantly sets universal tales of personal and moral struggle in the context of the tragic drama of colonization.
THINGS FALL APART (Everyman's Library)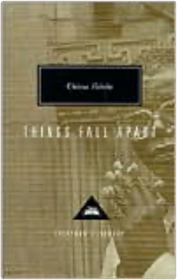 Chinua Achebe
Introduction by K. Anthony Appiah
The Oresteia: Agamemnon, Choephoroe, Eumenides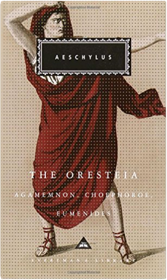 Aeschylus
One of the founding documents of Western culture and the only surviving ancient Greek trilogy, the Oresteia of Aeschylus is one of the great tragedies of all time.

The three plays of the Oresteia portray the bloody events that follow the victorious return of King Agamemnon from the Trojan War, at the start of which he had sacrificed his daughter Iphigeneia to secure divine favor. After Iphi-geneia's mother, Clytemnestra, kills her husband in revenge, she in turn is murdered by their son Orestes with his sister Electra's encouragement. Orestes is pursued by the Furies and put on trial, his fate decided by the goddess Athena. Far more than the story of murder and ven-geance in the royal house of Atreus, the Oresteia serves as a dramatic parable of the evolution of justice and civilization that is still powerful after 2,500 years.

The trilogy is presented here in George Thomson's classic translation, renowned for its fidelity to the rhythms and richness of the original Greek.

(Book Jacket Status: Jacketed)
The Divine Comedy: Inferno; Purgatorio; Paradiso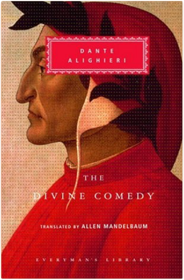 Dante Alighieri
The Divine Comedy, translated by Allen Mandelbaum, begins in a shadowed forest on Good Friday in the year 1300. It proceeds on a journey that, in its intense recreation of the depths and the heights of human experience, has become the key with which Western civilization has sought to unlock the mystery of its own identity.

Mandelbaum's astonishingly Dantean translation, which captures so much of the life of the original, renders whole for us the masterpiece of that genius whom our greatest poets have recognized as a central model for all poets.

This Everyman's edition–containing in one volume all three cantos, Inferno, Purgatorio, and Paradiso–includes an introduction by Nobel Prize—winning poet Eugenio Montale, a chronology, notes, and a bibliography. Also included are forty-two drawings selected from Botticelli's marvelous late-fifteenth-century series of illustrations.

(Book Jacket Status: Jacketed)
London Fields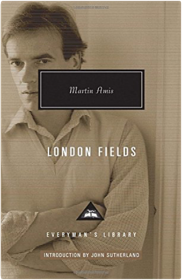 Martin Amis
Martin Amis's acclaimed novel—now in a twenty-fifth-anniversary hardcover edition—is a blackly comic murder mystery about a murder that has not yet happened.

First published in 1989, LONDON FIELDS is set ten years into a dark future, against a backdrop of environmental and social decay and the looming threat of global cataclysm. As the dreaded millennium approaches, Nicola Six, a "black hole" of sex and self-loathing, attempts to orchestrate her own extinction, choosing her thirty-fifth birthday, November 5, 1999, as the date of her murder. Whom to manipulate into killing her is the question; her choice wavers between violent lowlife Keith Talent, who is obsessed with winning a darts tournament, and a dimly romantic banker named Guy Clinch. When Samson Young—a writer suffering from a long bout of writer's block—stumbles upon these three, he believes he has found a story that will write itself. A highly unusual mystery with an unexpected twist at the end, LONDON FIELDS is also a corrosively funny narrative of pyrotechnic complexity and scalding moral vision.

(Book Jacket Status: Jacketed)
Foundation, Foundation and Empire, Second Foundation (Everyman's Library (Cloth))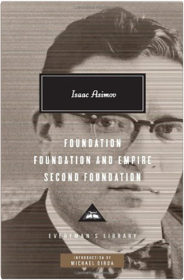 Isaac Asimov
Isaac Asimov's seminal Foundation trilogy—one of the cornerstones of modern speculative fiction—in a single hardcover volume.

It is the saga of the Galactic Empire, crumbling after twelve thousand years of rule. And it is the particular story of psychohistorian Hari Seldon, the only man who can see the horrors the future has in store—a dark age of ignorance, barbarism, and violence that will last for thirty thousand years. Gathering a band of courageous men and women, Seldon leads them to a hidden location at the edge of the galaxy, where he hopes they can preserve human knowledge and wisdom through the age of darkness.

In 1966, the Foundation trilogy received a Hugo Award for Best All-Time Series, and it remains the only fiction series to have been so honored. More than fifty years after their original publication, the three Foundation novels stand as classics of thrilling, provocative, and inspired world-building.
The Handmaid's Tale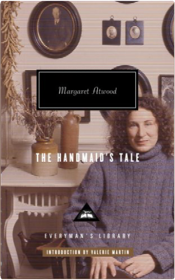 Margaret Atwood
(Book Jacket Status: Jacketed)

A gripping vision of our society radically overturned by a theocratic revolution, Margaret Atwood's The Handmaid's Tale has become one of the most powerful and most widely read novels of our time.

Offred is a Handmaid in the Republic of Gilead, serving in the household of the enigmatic Commander and his bitter wife. She may go out once a day to markets whose signs are now pictures because women are not allowed to read. She must pray that the Commander makes her pregnant, for in a time of declining birthrates her value lies in her fertility, and failure means exile to the dangerously polluted Colonies. Offred can remember a time when she lived with her husband and daughter and had a job, before she lost even her own name. Now she navigates the intimate secrets of those who control her every move, risking her life in breaking the rules.

Like Aldous Huxley's Brave New World and George Orwell's Nineteen Eighty-Four, The Handmaid's Tale has endured not only as a literary landmark but as a warning of a possible future that is still chillingly relevant.
Auden: Poems (Everyman's Library Pocket Poets)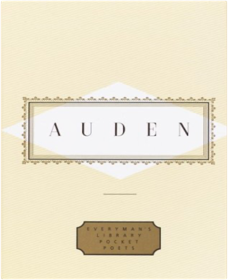 W.H. AUDEN
"You can never step in the same Auden twice," wrote the critic Randall Jarrell, alluding both to the etymology of Auden's name—which comes from river—and the rapid transformations of his poetic style. Wystan Hugh Auden began as a cryptic voice of the Thirties, with alluring yet mysterious creations like "The Secret Agent." Next he made himself into the very model of an engagé artist with "Refugee Blues" or "Spain"—explicitly political utterances that the poet later renounced. Finally, Auden shocked his public by moving from England to the United States, where he fulfilled his ambition to become a "minor Atlantic Goethe" (although many would insist on calling him a major one). Early or late, however, the music of Auden's verse is instantly recognizable, and fantastically memorable. Readers need only hear "In Praise of Limestone" or "The Fall of Rome" or "O Tell Me the Truth About Love" a single time to have selected lines imprinted on their brains. Nor did Auden ever lose his touch as one of the sublime love poets of our age, which was evident from the moment he published his celebrated "Lullaby": "Lay your sleeping head, my love, / Human on my faithless arm; / Time and fevers burn away / Individual beauty from / Thoughtful children, and the grave / Proves the child ephemeral: / But in my arms till break of day / Let the living creature lie / Mortal, guilty, but to me / The entirely beautiful." So what if his face got all wrinkled?
The Confessions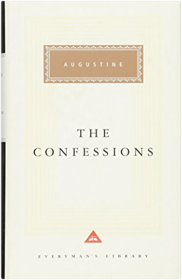 St. Augustine, Robin Lane Fox, Philip Burton
Augustine's fourth-century spiritual autobiography not only is a major document in the history of Christianity, a classic of Roman Africa, and the unchallenged model through the ages for the autobiographical record of the journey to self-knowledge, it also marks a vital moment in the history of Western culture.

As Augustine explains how, when, and why he became the man he is, he probes the great themes that others were to explore after himCfaith, time, truth, identity, and self-understanding—with a richness of detail unmatched in ancient literature. Dense with vivid portrayals of friends, family, colleagues, and enemies, The Confessions chronicles the passage from a life of sensuality and superstition to a genuine spiritual awakening—in a powerful narrative of one man's inner education that continues to shape the way we think and act today.

(Book Jacket Status: Not Jacketed)
Meditations (Everyman's Library (Cloth))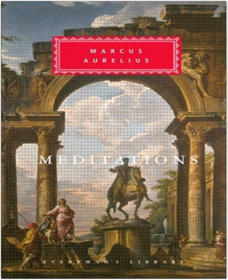 Marcus Aurelius
Introduction by D. A. Rees; Translation by A. S. L. Farquarson
Persuasion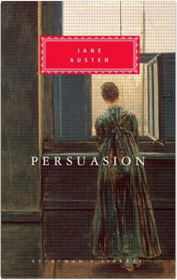 Jane Austen
(Book Jacket Status: Jacketed)

Of all Jane Austen's great and delightful novels, Persuasion is widely regarded as the most moving. It is the story of a second chance.

Anne Elliot, daughter of the snobbish, spendthrift Sir Walter Elliot, is a woman of quiet charm and deep feelings. When she was nineteen, she fell in love with–and was engaged to–a naval officer, the fearless and headstrong Captain Wentworth. But the young man had no fortune, and Anne allowed herself to be persuaded, against her profoundest instinct, to give him up.Now, at twenty-seven, and believing that she has lost her bloom, Anne is startled to learn that Captain Wentworth has returned to the neighborhood, a rich man and still unwed. Her never-diminished love is muffled by her pride. He seems cold and unforgiving. Even worse, he appears to be infatuated by the flighty and pretty Louisa Musgrove.

What happens as Anne and Wentworth are thrown together in the social world of Bath–and as an eager new suitor appears for Anne–is touchingly and wittily told in a masterpiece that is also one of the most entrancing novels in the English language.
Pride and Prejudice (Everyman's Library)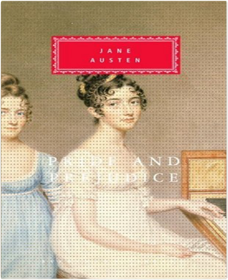 Jane Austen
Introduction by Peter Conrad
Sense and Sensibility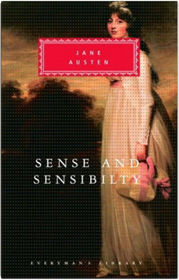 Jane Austen
Introduction by Peter Conrad
Giovanni's Room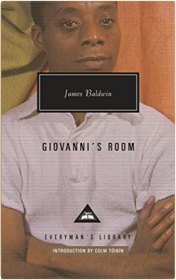 James Baldwin
Go Tell It on the Mountain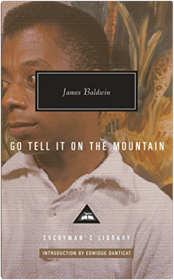 James Baldwin
Old Goriot (Everyman's Library (Cloth))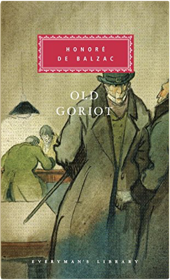 Honore de Balzac
Honoré de Balzac's great theme was money, and in his best-loved novel, Old Goriot, he explored its uses and abuses with the particularity of a poet. A shabby Parisian boarding house in 1819 is the setting where his colorful characters collide. These include an elderly retired merchant called Old Goriot, who has bankrupted himself for the sake of his two rapacious, social-climbing daughters, Delphine and Anastasie; a mysterious and sinister conspirator named Vautrin; Victorine, a disinherited heiress; and a naive and impoverished law student from the country, Eugène de Rastignac.  

Rastignac is appalled at first by the greed and corruption he finds in Paris, but he soon sets his sights on conquering high society. He joins forces with the array of schemers who surround him, while the suffering, self-sacrificing Goriot yearns in vain for his daughters' love. The sprawling, vibrant, and turbulent Paris of the post-Napoleonic era is itself a major character in the novel, an emblem of the social upheaval that Balzac portrays so brilliantly. Old Goriot was the first of Balzac's novels to employ his famous technique of recurring characters, and it has come to be seen as the keystone in his grand project, The Human Comedy.

Translated by Ellen Marriage 

(Book Jacket Status: Not Jacketed)
Eugenie Grandet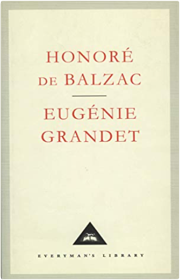 Honore De Balzac
The Book of Evidence, The Sea (Everyman's Library (Cloth))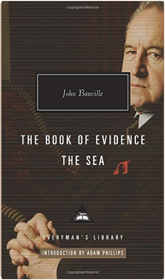 John Banville
Two essential novels from one of the most imaginative writers of our time: The Sea, winner of the Man Booker prize, and The Book of Evidence, an unforgettable literary mystery short-listed for the Booker prize.

The Book of Evidence is a brilliantly disturbing portrait of an improbable murderer. Freddie Montgomery is an aimless, eccentric, and highly cultured man whose arrest for the murder of a servant girl prompts him to offer the reader an extended testimony. However, the evidence Freddie offers is not of his innocence, but of his life—of the circumstances that led to and (in his chillingly amoral mind) justified his grisly crime. Hauntingly reminiscent of Camus, Dostoevsky, and Nabokov, The Book of Evidence is among the most darkly compelling novels in international literature.

The Sea follows retired art historian Max Morden to the seaside town where he spent his childhood summers. Max is grieving the loss of his wife, Anna, but returning to the seaside brings back intense memories of the wealthy and mysterious family in whose presence he had first learned about love and loss. Banville's exploration of the unpredictable power of memory—a force as treacherous as the sea that pulses through the story. What Max comes to understand about the past, and about its indelible effects on him—is at the center of this elegiac, vividly dramatic, beautifully written novel.
Flaubert's Parrot; A History of the World in 10 1/2 Chapters (Everyman's Library (Cloth))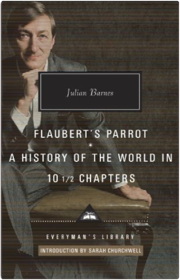 Julian Barnes
An Everyman's Library hardcover omnibus edition of two of the Booker Prize-winning author's earliest and most admired novels, neither of which has been available in hardcover for more than two decades. With full-cloth binding, a silk ribbon marker, a chronology, and a new introduction.

Flaubert's Parrot, Julian Barnes's breakthrough book—shortlisted for the Booker Prize in 1984—is the story of Geoffrey Braithwaite, a retired doctor who is obsessed with the French author and with tracking down a stuffed parrot that once inspired him. Barnes playfully combines a literary detective story with a character study of its detective, embedded in a brilliant riff on literary genius. A History of the World in 10 1/2 Chapters is a mix of fictional and historical narratives of voyage and discovery—ranging from a woodworm's perspective on Noah's ark to a survivor from the sinking of the Titanic—that question our ideas of history. One of his most inventive works, it was praised by Salman Rushdie as "frequently brilliant, funny, thoughtful, iconoclastic, and a delight to read."
The Garden of the Finzi-Continis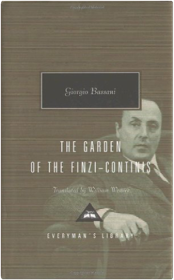 Giorgio Bassani
(Book Jacket Status: Jacketed)

Giorgio Bassani's acclaimed novel of unrequited love and the plight of the Italian Jews on the brink of World War II has become a classic of modern Italian literature.

Made into an Academy Award—winning film in 1970, The Garden of the Finzi—Continis is a richly evocative and nostalgic depiction of prewar Italy. The narrator, a young middle-class Jew in the Italian city of Ferrara, has long been fascinated from afar by the Finzi-Continis, a wealthy and aristocratic Jewish family, and especially by their daughter Micol. But it is not until 1938 that he is invited behind the walls of their lavish estate, as local Jews begin to gather there to avoid the racial laws of the Fascists, and the garden of the Finzi-Continis becomes an idyllic sanctuary in an increasingly brutal world. Years after the war, the narrator returns in memory to his doomed relationship with the lovely Micol, and to the predicament that faced all the Ferrarese Jews, in this unforgettably wrenching portrait of a community about to be destroyed by the world outside the garden walls.
Baudelaire: Poems (Everyman's Library Pocket Poets)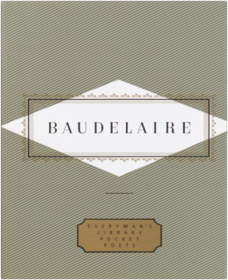 CHARLES BAUDELAIRE
Modern poetry begins with Charles Baudelaire (1821-67), who employed his unequalled technical mastery to create the shadowy, desperately dramatic urban landscape — populated by the addicted and the damned — which so compellingly mirrors our modern condition. Deeply though darkly spiritual, titanic in the changes he wrought, Baudelaire looms over all the work, great and small, created in his wake.
Molloy, Malone Dies, The Unnamable (Everyman's Library)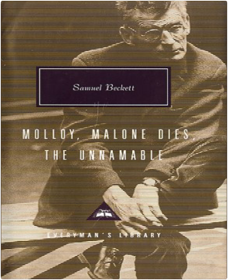 SAMUEL BECKETT
Poems and Prophecies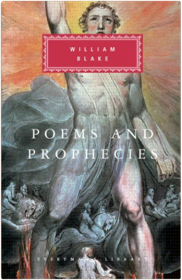 William Blake
This is a selection of the poet's work, including all the great lyrics and the more important prophetic books. In her introduction the poet and critic expounds Blake's esoteric theory and shows how it helped to create a poetry which is unlike any other.
Blake: Poems (Everyman's Library Pocket Poets)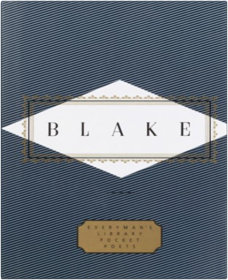 WILLIAM BLAKE
These Everyman's Library Pocket Poets hardcover editions are popular for their compact size and reasonable price which do not compromise content. Poems: Blake contains a full selection of Blake's work, including Songs of Innocence, Songs of Experience, poems from Blake's Ms. book, poems from The Prophetic Books, and an index of first lines.
Decameron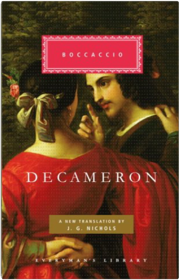 Giovanni Boccaccio
A brilliant new translation of the work that Herman Hesse called "the first great masterpiece of European storytelling."

In the summer of 1348, with the plague ravaging Florence, ten young men and women take refuge in the countryside, where they entertain themselves with tales of love, death, and corruption, featuring a host of characters, from lascivious clergymen and mad kings to devious lovers and false miracle-makers. Named after the Greek for "ten days," Boccaccio's book of stories draws on ancient mythology, contemporary history, and everyday life, and has influenced the work of myriad writers who came after him.

J. G. Nichols's new translation, faithful to the original but rendered in eminently readable modern English, captures the timeless humor of one of the great classics of European literature.
Ficciones (Everyman's Library Series)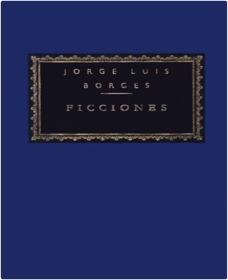 JORGE LUIS BORGES
The Life of Samuel Johnson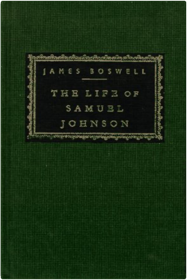 James Boswell
(Book Jacket Status: Not Jacketed)
The Stories of Ray Bradbury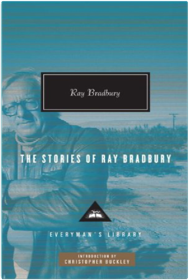 Ray Bradbury
One hundred of Ray Bradbury's remarkable stories which have, together with his classic novels, earned him an immense international audience and his place among the most imaginative and enduring writers of our time.

Here are the Martian stories, tales that vividly animate the red planet, with its brittle cities and double-mooned sky. Here are the stories that speak of a special nostalgia for Green Town, Illinois, the perfect setting for a seemingly cloudless childhood—except for the unknown terror lurking in the ravine. Here are the Irish stories and the Mexican stories, linked across their separate geographies by Bradbury's astonishing inventiveness. Here, too, are thrilling, terrifying stories—including "The Veldt" and "The Fog Horn"—perfect for reading under the covers.

Read for the first time, these stories become as unshakable as one's own fantasies. Read again—and again—they reveal new, dazzling facets of the extraordinary art of Ray Bradbury.
The Physiology of Taste: or Meditations on Transcendental Gastronomy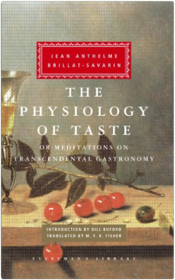 Jean Anthelme Brillat-Savarin
A culinary classic on the joys of the table—written by the gourmand who so famously stated, "Tell me what you eat, and I will tell you what you are"—in a handsome new edition of M. F. K. Fisher's distinguished translation and with a new introduction by Bill Buford.

First published in France in 1825 and continuously in print ever since, The Physiology of Taste is a historical, philosophical, and ultimately Epicurean collection of recipes, reflections, and anecdotes on everything and anything gastronomical. Brillat-Savarin, who spent his days eating through the famed food capital of Dijon, lent a shrewd, exuberant, and comically witty voice to culinary matters that still resonate today: the rise of the destination restaurant, diet and weight, digestion, and taste and sensibility.
Agnes Grey, The Tenant of Wildfell Hall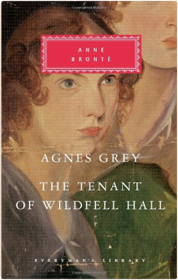 Anne Bronte
The only one-volume hardcover edition of the two uncommonly powerful novels written by the youngest of the famous Brontë sisters.
 
Anne Brontë wrote these two fantastically successful novels just before her tragically early death, both of them in a much more grittily realistic mode than the more romantic ones favored by her sisters. Agnes Grey, the story of a governess working for disdainful and cruel employers, is a wrenching account of the desperate straits faced by Victorian women without money or husband. The Tenant of Wildfell Hall tells a story that was shocking for its time: a woman leaves her alcoholic and abusive husband in order to protect their young son and must live in hiding to prevent the law from taking her child away from her. These novels have become classics not only by dint of the subtle and ironic force of Anne Brontë's prose but because of the passionate indictments of social injustice that animate them.
Jane Eyre (Everyman's Library (Cloth))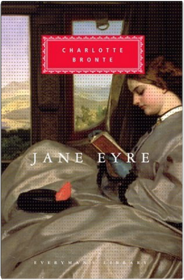 Charlotte Bronte
Jane Eyre, a penniless orphan, is engaged as governess at Thornfield Hall by the mysterious Mr Rochester. Her integrity and independence are tested to the limit as their love for each other grows, and the secrets of Mr Rochester's past are revealed.

Charlotte Brontë's novel about the passionate love between Jane Eyre, a young girl alone in the world, and the rich, brilliant, domineering Rochester has, ever since its publication in 1847, enthralled every kind of reader, from the most critical and cultivated to the youngest and most unabashedly romantic. It lives as one of the great triumphs of storytelling and as a moving affirmation of the prerogatives of the heart in the face of disappointment and misfortune.

Jane Eyre has enjoyed huge popularity since first publication, and its success owes much to its exceptional emotional power.
Shirley and The Professor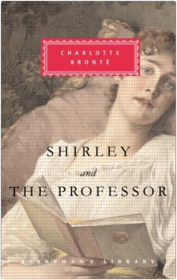 Charlotte Bronte
(Book Jacket Status: Jacketed)

These two classic novels, together with Brontë's well-known Jane Eyre and Villette, comprise a magnificent oeuvre, each one a singular achievement of characterization, human understanding, and narrative elegance and drama.

Shirley is the story of a complicated friendship between two very different women: shy and socially constrained Caroline, the poor niece of a tyrannical clergyman; and the independent heiress Shirley, who has both the resources and the spirit to defy convention. The romantic entanglements of the two women with a local mill owner and his penniless brother pit the claims of passion against the boundaries of class and society.

The Professor—the first novel Brontë completed, the last to be published—is both a disturbing love story and the coming-of-age tale of a self-made man. At its center is William Crimsworth, who has come to Brussels to work as an instructor in a school for girls. When he becomes entangled with Zoräide Reuter, a charismatic and brilliantly intellectual woman, the fervor of her feelings threatens both her own engagement and William's chance of finding true love.
Wuthering Heights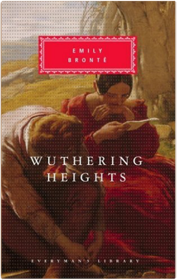 Emily Bronte
(Book Jacket Status: Jacketed)

Virginia Woolf said of Emily Brontë that her writing could "make the wind blow and the thunder roar," and so it does in Wuthering Heights. Catherine Earnshaw, Heathcliff, and the windswept moors that are the setting of their mythic love are as immediately stirring to the reader of today as they have been for every generation of readers since the novel was first published in 1847. With an introduction by Katherine Frank.
Emily Bronte: Poems : Pocket Poets (Everyman's Library Pocket Poets)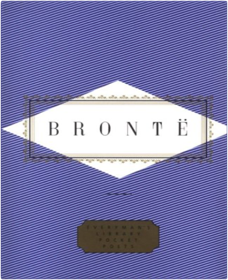 EMILY BRONTE
The Master and Margarita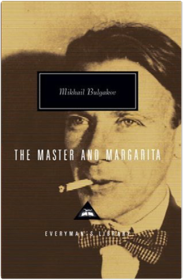 Michail Bulgakov
(Book Jacket Status: Jacketed)

The underground masterpiece of twentieth-century Russian fiction, Mikhail Bulgakov's THE MASTER AND MARGARITA was written during Stalin's regime and could not be published until many years after its author's death.

When the devil arrives in 1930s Moscow, consorting with a retinue of odd associates—including a talking black cat, an assassin, and a beautiful naked witch—his antics wreak havoc among the literary elite of the world capital of atheism. Meanwhile, the Master, author of an unpublished novel about Jesus and Pontius Pilate, languishes in despair in a pyschiatric hospital, while his devoted lover, Margarita, decides to sell her soul to save him. As Bulgakov's dazzlingly exuberant narrative weaves back and forth between Moscow and ancient Jerusalem, studded with scenes ranging from a giddy Satanic ball to the murder of Judas in Gethsemane, Margarita's enduring love for the Master joins the strands of plot across space and time.
Byron: Poems (Everyman's Library Pocket Poets)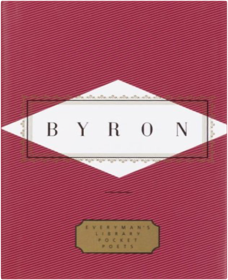 GEORGE G. LORD BYRON
To the nineteenth-century reader, George Gordon, Lord Byron (1788-1824), was the archetype of the Romantic literary hero, a figure admired and emulated as much for the revolutionary panache with which he lived his life as the brio and allure of his verse. Our century has seen him more clearly as a poet whose intellectual toughness, satiric gifts, and utter inability to be boring have made him one of the great comic spirits in our literature.
If on a Winter's Night a Traveler (Everyman's Library (Cloth))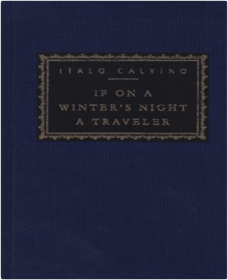 ITALO CALVINO
Introduction by Peter Washington; Translation by William Weaver
The Plague, The Fall, Exile and the Kingdom, and Selected Essays (Everyman's Library)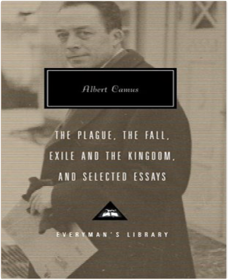 Albert Camus
(Book Jacket Status: Jacketed)

From one of the most brilliant and influential thinkers of the twentieth century–two novels, six short stories, and a pair of essays in a single volume. In both his essays and his fiction, Albert Camus (1913—1960) de-ployed his lyric eloquence in defense against despair, providing an affirmation of the brave assertion of humanity in the face of a universe devoid of order or meaning.

The Plague–written in 1947 and still profoundly relevant–is a riveting tale of horror, survival, and resilience in the face of a devastating epidemic. The Fall (1956), which takes the form of an astonishing confession by a French lawyer in a seedy Amsterdam bar, is a haunting parable of modern conscience in the face of evil. The six stories of Exile and the Kingdom (1957) represent Camus at the height of his narrative powers, masterfully depicting his characters–from a renegade missionary to an adulterous wife –at decisive moments of revelation. Set beside their fictional counterparts, Camus's famous essays "The Myth of Sisyphus" and "Reflections on the Guillotine" are all the more powerful and philosophically daring, confirming his towering place in twentieth-century thought.
Oscar and Lucinda, True History of the Kelly Gang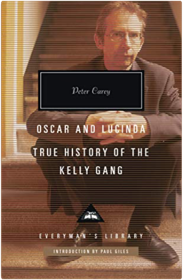 Peter Carey
Peter Carey's two Booker Prize-winning novels, in one handsome hardcover volume.

Oscar and Lucinda is a sweeping, irrepressibly inventive novel set in nineteenth-century Australia. Oscar, a nervous Anglican minister who gambles on the instructions of the Divine, joins forces with Lucinda, a teenaged heiress who buys a glassworks to help liberate her sex. The resulting narrative tangle of love, commerce, religion, and colonialism culminates in a half-mad expedition to transport a glass church across the Outback. In True History of the Kelly Gang, the legendary Australian outlaw Ned Kelly speaks for himself, scribbling his narrative in semiliterate but magically descriptive prose as he flees from the police. To his pursuers, Kelly is nothing but a monstrous criminal, but to his own people he is a hero defying the authority of the English. In a dazzling act of ventriloquism, Peter Carey brings the famous bushranger wildly and passionately to life.
The Bloody Chamber, Wise Children, Fireworks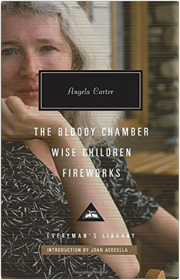 Angela Carter
History of My Life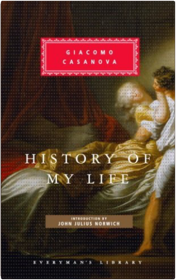 Giacomo Casanova
(Book Jacket Status: Jacketed)

The name of Giacomo Casanova, Chevalier de Seingalt (1725-98), is now synonymous with amorous exploits, and there are plenty of these, vividly narrated, in his memoirs. But Casanova was not just an energetic lover. In his time he was a diplomat, businessman, trainee priest, traveler, prisoner, magician, confidence man, gambler, professional entertainer, and charlatan. He financed business projects, organized lotteries, wrote opera libretti, and dabbled in high politics. Above all he was an autobiographer of enduring brilliance and subtlety who left behind him what is probably the most remarkable confession ever written.

Casanova explored to the full all the possibilities eighteenth-century Venice offered by way of love and profit before being imprisoned, escaping from jail, and fleeing from the city to begin travels that took him across Europe. In Moscow and London, Berlin and Constantinople, he met the famous men and women of his time—Catherine the Great, Voltaire, Louis XV, Rousseau—and recorded his encounters for the memoirs he wrote in retirement at the end of his life.

History of My Life is by turns touching, thrilling, wonderfully comic, and quite irresistible. The present edition, which includes approximately one third of Casanova's enormous (and unfinished) book, contains all his major adventures and all his greatest affairs of the heart.
Death Comes for the Archbishop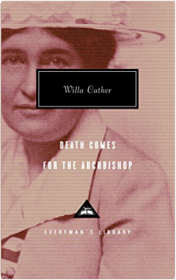 Willa Cather
My Antonia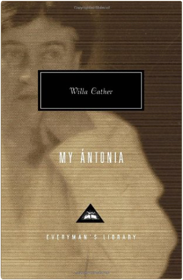 Willa Cather
(Book Jacket Status: Jacketed)Of Ántonia, the passionate and majestic central character in Willa Cather's greatest novel, the narrator, Jim Burden, says that she left "images in the mind that did not fade–that grew stronger with time." The same is true of the book in which Cather enshrines her heroine. On one level, My Ántonia is a straight?forward narrative, written in limpid prose of uncanny descriptive accuracy, about the struggles endured by a family of immigrant pioneers and the small community that surrounds them on the unsettled Nebraska plains. On another, it is a novel that represents a perfect marriage of form and feeling. In its magnificent tableaux of human beings caught in the toils of an abundant and overpowering natural world, and in the quiet, understated sympathy it displays for life of every sort, My Ántonia is a novel that effortlessly encompasses history and wilderness and the destiny of the individual–even as it lovingly and unsentimentally portrays a woman whose robust spirit and enduring warmth make her emblematic of what Cather most admired in the American people.
O Pioneers!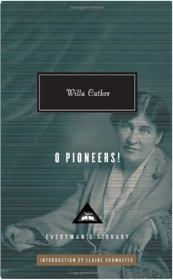 Willa Cather
The novel that first made Willa Cather famous—a powerfully mythic tale of the American frontier told through the life of one extraordinary woman—in a handsome hardcover volume.

No other work of fiction so vividly evokes the harsh beauty and epic sweep of the Nebraska prairies that Cather knew and loved. The heroine of O Pioneers!, Alexandra Bergson, is a young Swedish immigrant at the turn of the twentieth century who inherits her father's windblasted land and, through years of hard work, turns it into a prosperous farm. Fiercely independent, Alexandra sacrifices love and companionship in her passionate devotion to the land, until tragedy strikes and brings with it the chance for a new life.

One of our most beloved classics, one of the great heroines of American literature.
Canterbury Tales (Everyman's Library (Cloth))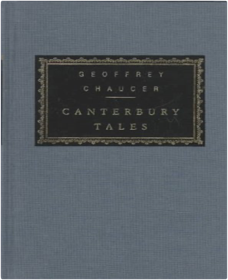 GEOFFREY CHAUCER
The Awakening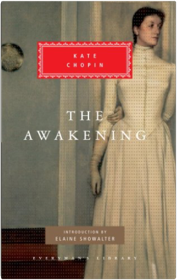 Kate Chopin
Introduction by Elaine Showalter
Beat Poets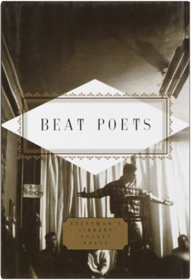 Carmela Ciuraru
An impassioned audacity distinguishes the thirty writers represented in the rousing anthology of poetry from the great 20th-century countercultural literary movement. In combining art with an unapologetic antiestablishment zeal, the Beats gave birth to a literature of previously unimaginable expressive range, fomenting an artistic revolution.

The defining work of Allen Ginsberg and Jack Kerouac provides the foundation for this collection, which also features statements on Beat poetics, selections from the alternately ardent, incendiary, and earnest correspondence of Beat Generation writers, and the improvisational verse of such Beat legends as Robert Creeley, Diane Di Prima, Gregory Corso, Denise Levertov, Lawrence Ferlinghetti, Philip Whalen, Bob Kaufman, and Peter Orlovsky, along with the work of other women writers and the lesser-known poets of this school. Visceral and powerful, infused with an unmediated spiritual and social awareness, Beat Poets is a rich and varied tribute and—in the populist spirit of the Beats—a vital addition to the libraries of readers everywhere.
Coleridge: Poems (Pocket Poets Series)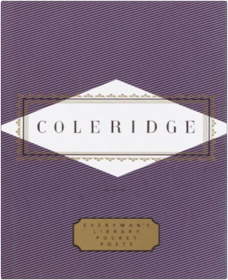 SAMUEL TAYLOR COLERIDGE
The Analects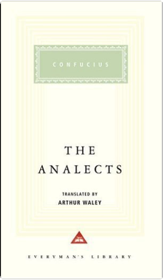 Confucius
Confucius has become synonymous in the West with Eastern wisdom: profound and mysterious. He was, however, one of the most humane, lucid, and rational moral teachers of the ancient world, concerned not with arcane metaphysics or invisible gods but with the practical issues of life and conduct. How should the state be organized? What makes a good ruler? What is virtue? What is the proper relationship between man and nature? Above all, how should individuals behave with one another and toward their environment?
Confucius addressed all these questions in dialogues, stories, and anecdotes gathered together as The Analects, which offers not lofty moral prescriptions but sensible advice based on principles of justice and moderation. So timeless was his thinking that even now, after two and a half thousand years, The Analects remains one of the most influential texts ever written.
Heart of Darkness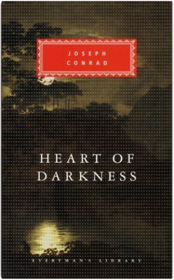 Joseph Conrad
Introductin by Verlyn Klinkenborg
Typhoon (Everyman's Library Classics)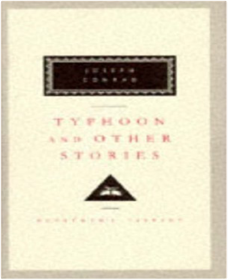 Joseph Conrad
Victory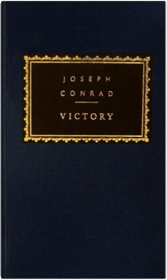 Joseph Conrad
Set in the islands of the Malay Archipelago, Victory tells the story of a disillusioned Swede, Axel Heyst, who rescues Lena, a young English musician, from the clutches of a brutish German hotel owner. Seeking refuge at Heyst's remote island retreat on Samburan, the couple is soon besieged by three villains dispatched by the enraged hotelier. The arrival on the island paradise of this trio of fiends sets off a terrifying series of events that ultimately ends in catastrophe.

"With Victory, Conrad inaugurated a new style and aesthetic," writes Peter Lancelot Mallios in his Introduction. "The tremendous literary sophistication to be found in Victory does not result in the exclusion of the popular reader."

The text of this Modern Library Paperback Classic was set from the first British edition, published by Methuen & Co. in 1915.

From the Trade Paperback edition.
The Origin of Species and the Voyage of the Beagle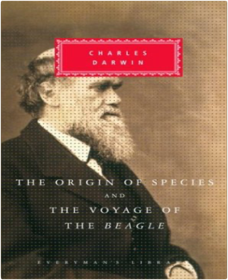 Charles Darwin
Easily the most influential book published in the nineteenth century, Darwin's The Origin of Species is also that most unusual phenomenon, an altogether readable discussion of a scientific subject. On its appearance in 1859 it was immediately recognized by enthusiasts and detractors alike as a work of the greatest importance: the revolutionary theory of evolution by means of natural selection that it presented provoked a furious reaction that continues to this day.

The Origin of Species is here published together with Darwin's earlier Voyage of the 'Beagle'. This 1839 account of the journeys to South America and the Pacific islands that first put Darwin on the track of his remarkable theories derives an added charm from his vivid description of his travels in exotic places and his eye for the piquant detail.
Moll Flanders (Everyman's Library Classics)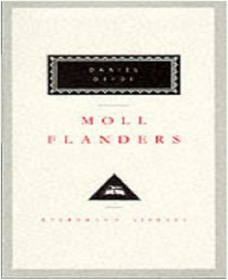 Daniel Defoe
A Tale of Two Cities (Everyman's Library (Cloth))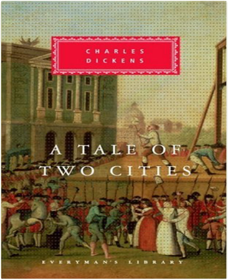 Charles Dickens
Introduction by Simon Schama
Barnaby Rudge (Everyman's Library)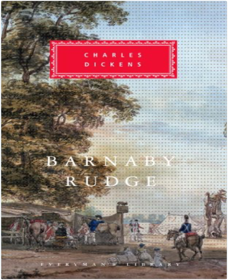 Charles Dickens
(Book Jacket Status: Jacketed)

Charles Dickens's first historical novel–set during the anti-Catholic riots of 1780–is an unparalleled portrayal of the terror of a rampaging mob, seen through the eyes of the individuals swept up in the chaos.

Those individuals include Emma, a Catholic, and Edward, a Protestant, whose forbidden love weaves through the heart of the story; and the simpleminded Barnaby, one of the riot leaders, whose fate is tied to a mysterious murder and whose beloved pet raven, Grip, embodies the mystical power of innocence. The story encompasses both the rarified aristocratic world and the volatile streets and nightmarish underbelly of London, which Dickens characteristically portrays in vivid, pulsating detail. But the real focus of the book is on the riots themselves, depicted with an extraordinary energy and redolent of the dangers, the mindlessness, and the possibilities–both beneficial and brutal–of the mob.

One of the lesser-known novels, Barnaby Rudge is nonetheless among the most brilliant–and most terrifying–in Dickens's oeuvre.
Bleak House (Everyman's Library (Cloth))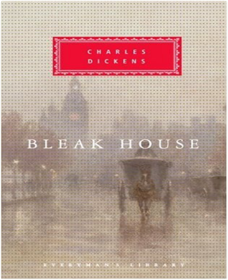 Charles Dickens
Introduction by Barbara Hardy
A Christmas Carol and Other Christmas Books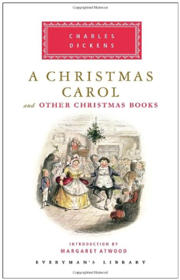 Charles Dickens
The final volume in the Everyman's Library Charles Dickens collection: the timeless story of everyone's favorite misanthrope, Ebenezer Scrooge, together with four more of Dickens's Christmas tales and with Arthur Rackham's classic illustrations.

No holiday season is complete without the story of tightfisted Mr. Scrooge, of his long-suffering and mild-mannered clerk, Bob Cratchit, of Bob's kindhearted lame son, Tiny Tim, and of the Ghosts of Christmas Past, Present, and Future.

First published in 1843, A Christmas Carol was republished in 1852 in a new edition with four other Christmas stories—The Chimes, The Cricket on the Hearth, The Battle of Life, and The Haunted Man. These beloved tales revived the notion of the Christmas "spirit"—and have kept it alive ever since.
David Copperfield (Everyman's Library)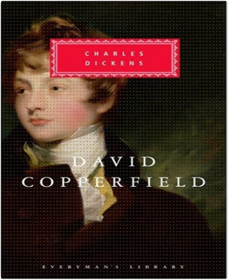 Charles Dickens
Introduction by Michael Slater
Dombey and Son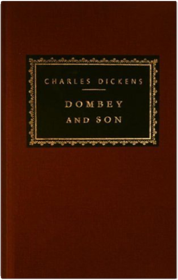 Charles Dickens
Introduction by Lucy Hughes-Hallett
Great Expectations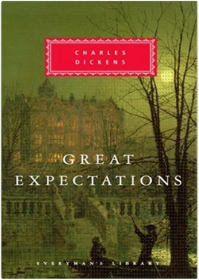 Charles Dickens
Introduction by Michael Slater
Hard Times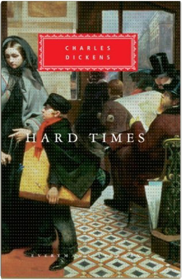 Charles Dickens
"Facts alone are wanted in life." The children at Mr. Gradgrind's school are sternly ordered to stifle their imaginations and pay attention only to cold, hard reality. The effects of Gradgrind's teaching on his own children, Tom and Louisa, are particularly profound and leave them ill-equipped to deal with the unpredictable desires of the human heart. Luckily for them, they have a friend in Sissy Jupe, the child of a circus clown, who retains her warm-hearted, compassionate nature despite the pressures around her.

By 1854, when Hard Times was published, Charles Dickens' magisterial progress as a writer had come to incorporate a many-sided, coherent vision of English society, both as it was and as he wished it to be. Hard Times, a classic Dickensian story of redemption set in a North of England town beset by industrialism, everywhere benefits from this vision - in the trenchancy of its satire, in its sweeping indignation at social injustice, and in the persistent humanity with which its author enlivens his largest and smallest incidents.

(Book Jacket Status: Jacketed)
Little Dorrit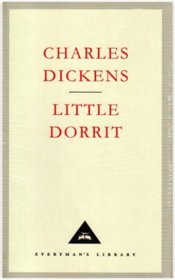 Charles Dickens
Amy Dorrit's father is not very good with money. She was born in the Marshalsea debtors' prison and has lived there with her family for all of her twenty-two years, only leaving during the day to work as a seamstress for the forbidding Mrs. Clennam. But Amy's fortunes are about to change: the arrival of Mrs. Clennam's son Arthur, back from working in China, heralds the beginning of stunning revelations not just about Amy but also about Arthur himself.
Martin Chuzzlewit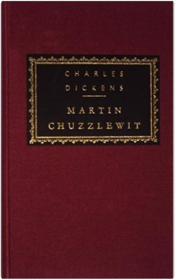 Charles Dickens
At The Center of Martin Chuzzlewit — the novel Angus Wilson called "one of the most sheerly exciting of all Dickens stories" — is Martin himself, very old, very rich, very much on his guard. What he suspects (with good reason) is that every one of Iris close and distant relations. now converging in droves on the country inn where they believe he is dying, will stop at nothing to become the inheritor of Iris great fortune.

Having unjustly disinherited Iris grandson, young Martin, the old fellow now trusts no one but Mary Graham, the pretty girl hired as Iris companion. Though she has been made to understand she will not inherit a penny, she remains old Chuzzlewit's only ally. As the viperish relations and hangers-on close in on him, we meet some of Dickens's most marvelous characters — among them Mr. Pecksniff (whose name has entered the language as a synonym for ultimate hypocrisy and self-importance); the fabulously evil Jonas Chuzzlewit; the strutting reptile Tigg Montague; and the ridiculous, terrible, comical Sairey Gamp.

Reluctantly heading for America in search of opportunity, the penniless young Martin goes west, rides a riverboat, and is overtaken by bad company and mortal danger — while the battle for his grandfather's gold reveals new depths of family treachery, cunning, and ruthlessness. And in scene after wonderful scene of conflict and suspense, of high excitement and fierce and hilarious satire, Dickens's huge saga of greed versus decency comes to its magnificent climax.
Nicholas Nickleby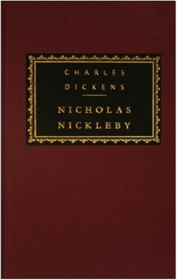 Charles Dickens
Introduction by John Carey
Oliver Twist (Everyman's Library)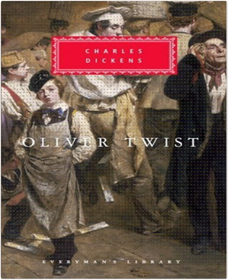 Charles Dickens
Introduction by Michael Slater
Our Mutual Friend (Everyman's Library)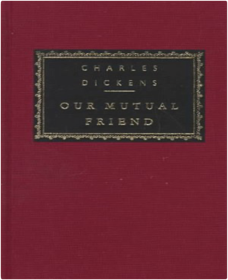 Charles Dickens
Introduction by Andrew Sanders
The Mystery of Edwin Drood (Everyman's Library)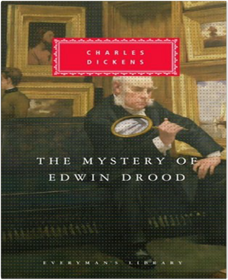 Charles Dickens
(Book Jacket Status: Jacketed)

Charles Dickens's final, unfinished novel is in many ways his most intriguing. A highly atmospheric tale of murder, The Mystery of Edwin Drood foreshadows both the detective stories of Conan Doyle and the nightmarish novels of Kafka.

As in many of Dickens's greatest novels, the gulf between appearance and reality drives the action. Set in the seemingly innocuous cathedral town of Cloisterham, the story rapidly darkens with a sense of impending evil. Central to the plot is John Jasper: in public he is a man of integrity and benevolence; in private he is an opium addict. And while seeming to smile on the engagement of his nephew, Edwin Drood, he is, in fact, consumed by jealousy, driven to terrify the boy's fiancée and to plot the murder of Edwin himself. Though The Mystery of Edwin Drood is one of its author's darkest books, it also bustles with a vast roster of memorable–and delightfully named–minor characters: Mrs. Billikins, the landlady; the foolish Mr. Sapsea; the domineering philanthropist, Mr. Honeythunder; and the mysterious Datchery. Several attempts have been made over the years to complete the novel and solve the mystery, but even in its unfinished state it is a gripping and haunting masterpiece.
The Pickwick Papers (Everyman's Library (Cloth))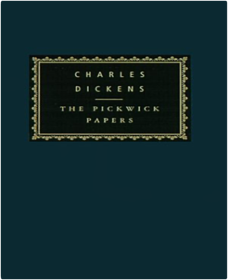 Charles Dickens
(Book Jacket Status: Not Jacketed)

Charles Dickens's satirical masterpiece, The Pickwick Papers, catapulted the young writer into literary fame when it was first serialized in 1836–37. It recounts the rollicking adventures of the members of the Pickwick Club as they travel about England getting into all sorts of mischief. Laugh-out-loud funny and endlessly entertaining, the book also reveals Dickens's burgeoning interest in the parliamentary system, lawyers, the Poor Laws, and the ills of debtors' prisons. As G. K. Chesterton noted, "Before [Dickens] wrote a single real story, he had a kind of vision . . . a map full of fantastic towns, thundering coaches, clamorous market-places, uproarious inns, strange and swaggering figures. That vision was Pickwick."
Dickinson: Poems (Everyman's Library Pocket Poets)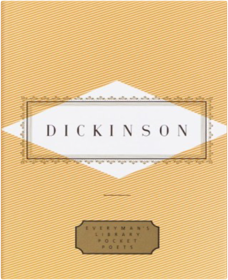 EMILY DICKINSON
We Tell Ourselves Stories in Order to Live: Collected Nonfiction (Everyman's Library)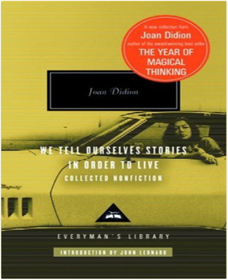 Joan Didion
The Complete English Poems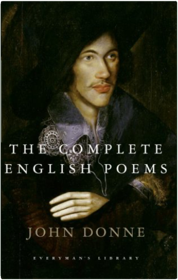 John Donne
Introduction by C. A. Patrides
Donne: Poems (Everyman's Library Pocket Poets)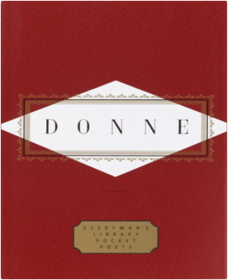 JOHN DONNE
The Brothers Karamazov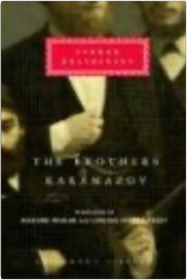 Fyodor Dostoevsky
(Book Jacket Status: Jacketed)

Dostoevsky's towering reputation as one of the handful of thinkers who forged the modern sensibility has sometimes obscured the purely novelistic virtues–brilliant characterizations, flair for suspense and melodrama, instinctive theatricality–that made his work so immensely popular in nineteenth-century Russia. The Brothers Karamazov, his last and greatest novel, published just before his death in 1881, chronicles the bitter love-hate struggle between the outsized Fyodor Karamazov and his three very different sons. It is above all the story of a murder, told with hair-raising intellectual clarity and a feeling for the human condition unsurpassed in world literature.

This award-winning translation by Richard Pevear and Larissa Volokhonsky–the definitive version in English–magnificently captures the rich and subtle energies of Dostoevsky's masterpiece.
Notes from a Dead House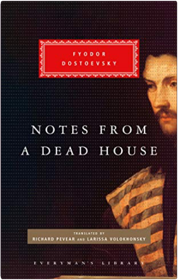 Fyodor Dostoevsky
Notes from Underground (Everyman's Library (Cloth))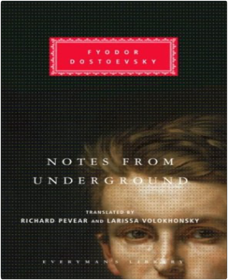 Fyodor Dostoevsky
The Adolescent (Everyman's Library (Cloth))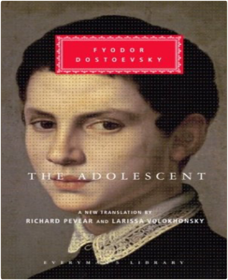 Fyodor Dostoevsky
This superb new translation—never before published—of one of Dostoevsky's major novels comes from the award-winning translators Richard Pevear and Larissa Volokhonsky. The Adolescent (originally published in English as A Raw Youth) is markedly different in tone from Dostoevsky's other masterpieces. It is told from the point of view of the nineteen-year-old narrator, whose immaturity, freshness, and naïveté are unforgettably reflected in his narrative voice.

The illegitimate son of a landowner, Arkady Dolgoruky was raised by foster parents and tutors, and has scarcely ever seen his father, Versilov, and his mother, Versilov's peasant common-law wife. Arkady goes to Petersburg to meet this "accidental family" and to confront the father who dominates his imagination and whom he both disdains and longs to impress. Having sewn into his coat a document that he believes gives him power over others, Arkady proceeds with an irrepressible youthful volatility that withstands blunders and humiliations at every turn. Dostoevsky masterfully depicts adolescence as a state of uncertainty, ignorance, and incompleteness, but also of richness and exuberance, in which everything is still possible. His tale of a youth finding his way in the disorder of Russian society in the 1870s is a high and serious comedy that borders on both farce and tragedy.
The Double and The Gambler (Everyman's Library)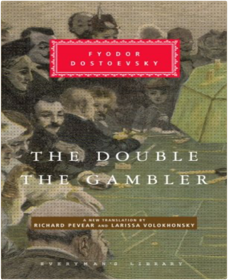 Fyodor Dostoevsky
(Book Jacket Status: Jacketed)

The two strikingly original short novels brought together here–in new translations by award-winning translators–were both literary gambles of a sort for Dostoevsky.

The Double, written in Dostoevsky's youth, was a sharp turn away from the realism of his first novel, Poor Folk. The first real expression of his genius, The Double is a surprisingly modern hallucinatory nightmare in which a minor official named Goliadkin becomes aware of a mysterious doppelgänger–a man who has his name and his face and who gradually and relentlessly begins to displace him with his friends and colleagues. In the dilemma of this increasingly paranoid hero, Dostoevsky makes vividly concrete the inner disintegration of consciousness that would become a major theme of his work.

The Gambler was written twenty years later, under the pressure of crushing debt. It is a stunning psychological portrait of a young man's exhilarating and destructive addiction, a compulsion that Dostoevsky–who once gambled away his young wife's wedding ring–knew intimately from his own experience. In the disastrous love affairs and gambling adventures of his character, Alexei Ivanovich, Dostoevsky explores the irresistible temptation to look into the abyss of ultimate risk that he believed was an essential part of the Russian national character.
Demons (Everyman's Library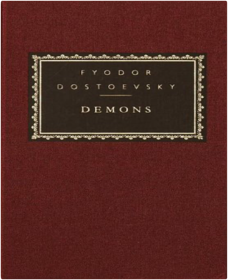 FYODOR DOSTOEVSKY
The Idiot (Everyman's Library)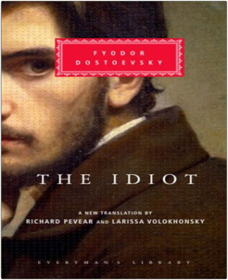 FYODOR DOSTOEVSKY
Crime and Punishment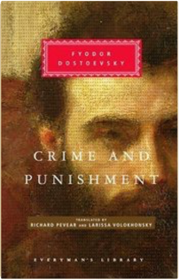 Fyodor Dostoyevsky
(Book Jacket Status: Jacketed)

Dostoevsky's drama of sin, guilt, and redemption transforms the sordid story of an old woman's murder into the nineteenth century's profoundest and most compelling philosophical novel.

Raskolnikov, an impoverished student living in the St. Petersburg of the tsars, is determined to overreach his humanity and assert his untrammeled individual will. When he commits an act of murder and theft, he sets into motion a story that, for its excruciating suspense, its atmospheric vividness, and its depth of characterization and vision is almost unequaled in the literatures of the world. The best known of Dostoevsky's masterpieces, Crime and Punishment can bear any amount of rereading without losing a drop of its power over our imaginations.

Award-winning translators Richard Pevear and Larissa Volokhonsky render this elusive and wildly innovative novel with an energy, suppleness, and range of voice that do full justice to the genius of its creator.
The Lover, Wartime Notebooks, Practicalities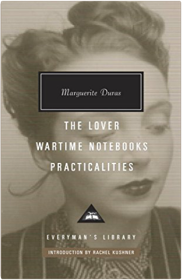 Marguerite Duras
A hardcover omnibus edition of the French writer's most famous novel alongside her fascinating wartime writings and a collection of searingly honest and intimate autobiographical essays. EVERYMAN'S LIBRARY CONTEMPORARY CLASSICS.

Marguerite Duras was one of the leading intellectuals and novelists of postwar France, but her wartime writings were not published in full until after her death. The Wartime Notebooks trace Duras's formative experiences—including her difficult childhood in Indochina and her harrowing wait for her husband's return from Nazi internment—revealing the personal history behind her bestselling novels. The Lover is the best known of these; set in prewar Indochina, its haunting tale of a tumultuous affair between an adolescent French girl and her wealthy Chinese lover is based on her own life. In spare and luminous prose, Duras evokes life on the margins in the waning days of France's colonial empire, and the passionate relationship between two unforgettable outcasts. Practicalities is a collection of small and intensely personal pieces Duras dictated near the end of her life. These deceptively simple meditations on motherhood, domesticity, sex, love, alcohol, writing, and more are witty, earthy, outspoken, and surprisingly fresh and relevant today.
The Name of the Rose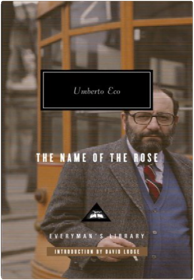 Umberto Eco
(Book Jacket Status: Jacketed)

A spectacular best seller and now a classic, The Name of the Rose catapulted Umberto Eco, an Italian professor of semiotics turned novelist, to international prominence. An erudite murder mystery set in a fourteenth-century monastery, it is not only a gripping story but also a brilliant exploration of medieval philosophy, history, theology, and logic.

In 1327, Brother William of Baskerville is sent to investigate a wealthy Italian abbey whose monks are suspected of heresy. When his mission is overshadowed by seven bizarre deaths patterned on the book of Revelation, Brother William turns detective, following the trail of a conspiracy that brings him face-to-face with the abbey's labyrinthine secrets, the subversive effects of laughter, and the medieval Inquisition. Caught in a power struggle between the emperor he serves and the pope who rules the Church, Brother William comes to see that what is at stake is larger than any mere political dispute–that his investigation is being blocked by those who fear imagination, curiosity, and the power of ideas.

The Name of the Rose offers the reader not only an ingeniously constructed mystery—complete with secret symbols and coded manuscripts—but also an unparalleled portrait of the medieval world on the brink of profound transformation.
Adam Bede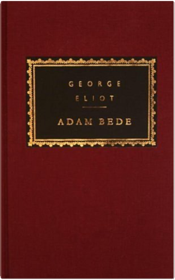 George Eliot
The exhilaration that comes from reading Adam Bede Owes its existence to the fact that on every page George Eliot seems absorbed in the process of spiritual discovery. The evocations of bygone rural life for which Adam Bede was so resoundingly praised on its publication in 1859 are charged with a personal passion that intensifies the novel's outer dramas of seduction and betrayal, and inner dramas of moral growth and redemption.
Middlemarch (Everyman's Library (Cloth))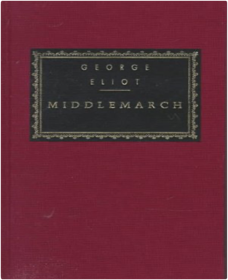 George Eliot
Introduction by E. S. Shaffer
The Mill on the Floss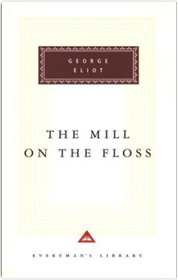 George Eliot
George Eliot had no peer when it came to finding the drama at the heart of normal lives, lived out in tandem with the slow, gigantic rhythms of nature itself. The Mill On The Floss (1860), a story of the growth of the moral imagination in its young, sensitive heroine, Maggie Tulliver, restores to conditions of human existence that we can all recognize their actual originality and strangeness, and reveals once again how thoroughly, in the hands of a master like George Eliot, the art of fiction can satisfy our deepest mental and emotional cravings.
Silas Marner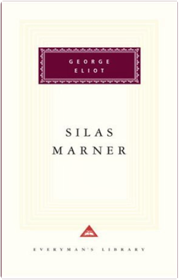 George Eliot
Introduction by Rosemary Ashton
Daniel Deronda (Everyman's Library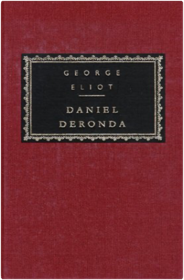 GEORGE ELIOT
George Eliot's last and most unconventional novel is considered by many to be her greatest. First published in installments in 1874-76, Daniel Deronda is a richly imagined epic with a mysterious hero at its heart. Deronda, a high-minded young man searching for his path in life, finds himself drawn by a series of dramatic encounters into two contrasting worlds: the English country-house life of Gwendolen Harleth, a high-spirited beauty trapped in an oppressive marriage, and the very different lives of a poor Jewish girl, Mirah, and her family. As Deronda uncovers the long-hidden secret of his own parentage, Eliot's moving and suspenseful narrative opens up a world of Jewish experience previously unknown to the Victorian novel.
The Sound and the Fury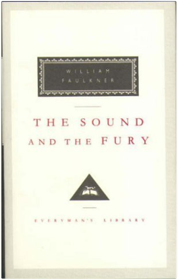 WILLIAM FAULKNER
Tom Jones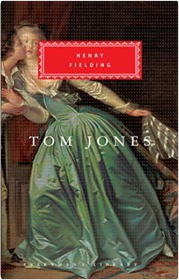 Henry Fielding
Measure for Measure: An Anthology of Poetic Meters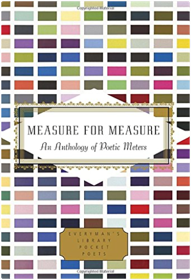 Annie Finch, Alexandra Oliver
This comprehensive and joyous celebration of metered verse—from Shakespeare to slam poetry—brings together some of the best rhythmic lines in literature.

After a century dominated by free verse, there is a new excitement about rediscovering poetry's ancient musical and performative roots. Iambic pentameter is the most familiar meter for most readers, but it only scratches the surface of the extraordinary diversity of rhythmic patterns that poets have employed over the ages. That astonishing variety is fully explored in this one-of-a-kind anthology, packed with great poems that beg to be read aloud. Measure for Measure is organized by meter, with brief explanatory headnotes covering accentual meter, trochees, anapests, dactyls, iambs, ballad meter, and more exotic species like amphibrachs, dipodics, hendecasyllabics, sapphics, and more. The entrancing examples of each meter are drawn from a wide range of poetic traditions, from Ovid and Sappho to Shakespeare and Milton, encompassing the Victorians, the Romantics, ballads, folk songs, poets of the Harlem Renaissance, and modern-day hip hop. Whether performed aloud or enjoyed in solitude, Measure for Measure is a treat for the ear, the heart, and the mind.
This Side of Paradise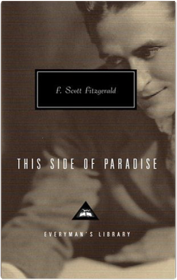 F. Scott Fitzgerald
(Book Jacket Status: Jacketed)

F. Scott Fitzgerald's extraordinary career as a novelist ended abruptly and unhappily, but it began with one of the most brilliant first novels in the history of American literature. Published when its author was just twenty-three, This Side of Paradise is about the education of a youth, and to this universal story Fitzgerald brought the promise of everything that was new in the vigorous, restless America during the years following World War I. Amory Blaine–egoistic, versatile, callow, and imaginative–inhabits a book that is interwoven with songs, poems, playscripts, and questions and answers. His growth from self-absorption to sexual awareness and personhood is described by means of a continuous improvisatory energy and delight. Far from being distracting, Fitzgerald's formal inventiveness and verve only heighten our sense that the world being described is our own modern world. A profound coherence informs This Side of Paradise–a coherence born of its author's uncanny ability to revel in the fragmented surfaces of human life while exploring and comprehending its serene depths.
Parade's End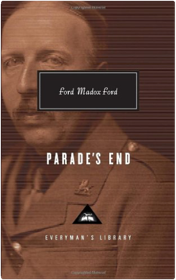 Ford Madox Ford
Ford Madox Ford's acclaimed masterpiece is widely considered one of the best novels of the twentieth century.

Parade's End was originally published in four parts (Some Do Not . . ., No More Parades, A Man Could Stand Up—, and Last Post) between 1924 and 1928. It explores the world of the English ruling class as it descends into the chaos of World War I, as seen through the life of Christopher Tietjens, an officer from a wealthy family who is torn between his unfaithful wife, Sylvia, and his suffragette mistress, Valentine. With scenes of sexual warfare that rival the devastation of its battlefield scenes, Parade's End is a profound dramatization of one man's internal struggles during a time of brutal world conflict. The culminating achievement of Ford's career, it fulfills his ambitious conception of the novelist's role as the historian of the present, capturing the essence of the age.
Howards End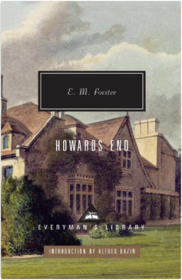 E. M. Forster
Introduction by Alfred Kazan
A Passage to India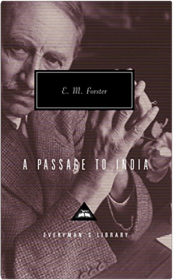 E. M. Forster
A Room with a View; Where Angels Fear to Tread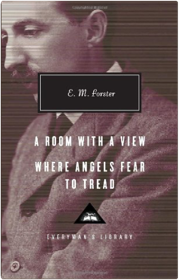 E.M. Forster
E. M. Forster's beloved Italian novels, now in a single hardcover volume.

Forster's most memorably romantic exploration of the liberating effects of Italy on the English, A Room with a View follows the carefully chaperoned Lucy Honeychurch to Florence. There she meets the unconventional George Emerson and finds herself inspired by his refreshingly free spirit— which puts her in mind of "a room with a view"—to escape the claustrophobic snobbery of her guardians back in England. The wicked tragicomedy Where Angels Fear to Tread chronicles a young English widow's trip to Italy and its messy aftermath. When Lilia Herriton impulsively marries a penniless Italian and then dies in childbirth, her first husband's family sets out to rescue the child from his "uncivilized" surroundings. But in ways that they can't possibly imagine, their narrow preconceptions will be upended by the rich and varied charms of Forster's cherished Italy.
Flashman, Flash for Freedom!, Flashman in the Great Game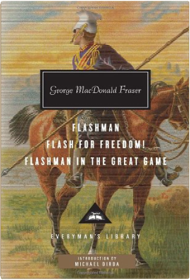 George MacDonald Fraser
Three of George MacDonald Fraser's incomparable and hilarious novels featuring the lovable rogue, soldier, cheat, and coward: Harry Paget Flashman.

Praised by everyone from John Updike to Jane Smiley, Fraser was an acknowledged master of comedy and satire, an unrivaled storyteller, whose craft was matched only by his impeccable historical research. And his greatest creation was, of course, Flashman. The novels collected here find our hero in the midst of his usual swashbuckling adventures of derring-do: fleeing adversaries in the First Anglo-Afghan War; meeting and nearly deceiving a young Abraham Lincoln in America; alternately impersonating a native Indian cavalry recruit and wooing women in India; and managing, whatever the circumstances, to keep his hero's reputation unsullied.

A must-have treat for the legions of dedicated Flashman fans, and a delightful introduction for those lucky enough to be encountering him for the first time.
Selected Works (Everyman's Library (Cloth))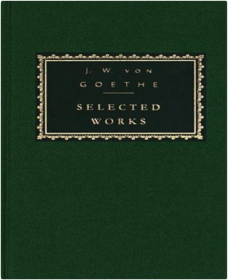 JOHANN WOLFGANG VON GOETHE
(Book Jacket Status: Jacketed)

One of the towering figures of world literature, Goethe has never held quite as prominent a place in the English-speaking world as he deserves. This collection of his four major works, together with a selection of his finest letters and poems, shows that he is not only one of the very greatest European writers: he is also accessible, entertaining, and contemporary.

The Sorrows of Young Werther is a story of self-destructive love that made its author a celebrity overnight at the age of twenty-five. Its exploration of the conflicts between ideas and feelings, between circumstance and desire, continues in his controversial novel probing the institution of marriage, Elective Affinities. The cosmic drama of Faust goes far beyond the realism of the novels in a poetic exploration of good and evil, while Italian Journey, written in the author's old age, recalls his youth in Italy and the impact of Mediterranean culture on a young northerner.

Translators include W. H. Auden, Louise Bogan, David Constantine, Barker Fairley, and Elizabeth Mayer
The Collected Tales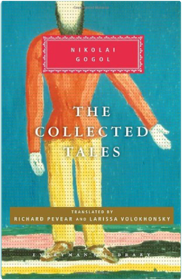 Nikolai Gogol
(Book Jacket Status: Jacketed)

From the acclaimed translators of War and Peace, Crime and Punishment, and The Brothers Karamazov, a brilliant translation of Nikolai Gogol's short fiction.

Collected here are Gogol's finest tales—stories that combine the wide-eyed, credulous imagination of the peasant with the sardonic social criticism of the city dweller—allowing readers to experience anew the unmistakable genius of a writer who paved the way for Dostoevsky and Kafka. All of Gogol's most memorable creations are here: the minor official who misplaces his nose, the downtrodden clerk whose life is changed by the acquisition of a splendid new overcoat, the wily madman who becomes convinced that a dog can tell him everything he needs to know. The wholly unique blend of the mundane and the supernatural that Gogol crafted established his reputation as one of the most daring and inventive writers of his time.
Dead Souls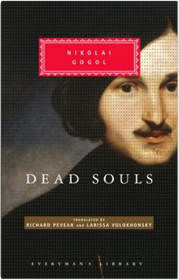 Nikolai Gogol
(Book Jacket Status: Jacketed)

Nikolai Gogol's Dead Souls is the great comic masterpiece of Russian literature–a satirical and splendidly exaggerated epic of life in the benighted provinces.

Gogol hoped to show the world "the untold riches of the Russian soul" in this 1842 novel, which he populated with a Dickensian swarm of characters: rogues and scoundrels, landowners and serfs, conniving petty officials–all of them both utterly lifelike and alarmingly larger than life. Setting everything in motion is the wily antihero, Chichikov, the trafficker in "dead souls"–deceased serfs who still represent profit to those clever enough to trade in them.

This lively, idiomatic English version by the award-winning translators Richard Pevear and Larissa Volokhonsky makes accessible the full extent of the novel's lyricism, sulphurous humor, and delight in human oddity and error.
Oblomov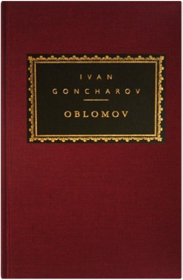 Ivan Goncharov
(Book Jacket Status: Not Jacketed)

The sly, subversive side of the nineteenth-century Russian literary character — the one which represents such a contrast to the titanic exertions of Tolstoy and Dostoevsky — was most fully realized in Ivan Goncharov's 1859 masterpiece, OBLOMOV. This magnificent farce about a gentleman who spends the better part of his life in bed is a reminder of the extent to which humor, in the hands of a comic genius, can be used to explore the absurdities and injustices of a social order.
Goodbye to All That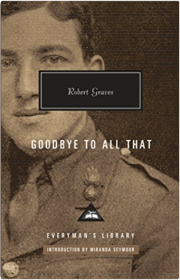 Robert Graves
On the hundredth anniversary of the end of World War I: a hardcover edition of one of the best and most famous memoirs of the conflict.

Good-bye to All That was published a decade after the end of the first World War, as the poet and novelist Robert Graves was preparing to leave England for good. The memoir documents not only his own personal experience, as a patriotic young officer, of the horrors and disillusionment of battle, but also the wider loss of innocence the Great War brought about. By the time of his writing, a way of life had ended, and England and the modern world would never be the same. In Graves's portrayal of the dehumanizing misery of the trenches, his grief over lost friends, and the surreal absurdity of government bureaucracy, Graves uses broad comedy to make the most serious points about life and death.
The Human Factor (Everyman's Library)
GRAHAM GREENE
Life and Fate: Introduction by Polly Jones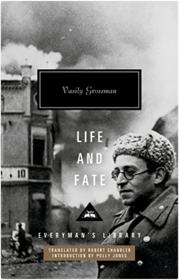 Grossman, Vasily
The Maltese Falcon, The Thin Man, Red Harvest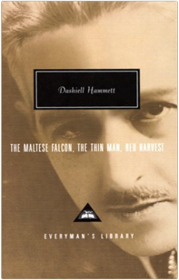 Dashiell Hammett, Robert Polito
(Book Jacket Status: Jacketed)

The three classic novels published here in one volume are rich with the crisp prose, subtle characters, and intricate plots that made Dashiell Hammett one of the most admired writers of the twentieth century.

A one-time detective and a master of deft understatement, Hammett virtually invented the hard-boiled crime novel. In The Maltese Falcon, Sam Spade, a private eye with his own solitary code of ethics, tangles with a beautiful and treacherous woman whose loyalties shift at the drop of a dime. The Thin Man introduces Hammett's wittiest creations, Nick and Nora Charles, who solve homicides in between wisecracks and martinis. And in Red Harvest, Hammett's anonymous tough-guy detective, the Continental Op, takes on the entire town of Poisonville in a deadly war against corruption.

"Dashiell Hammett is a master of the detective novel, yes, but also one hell of a writer."—Boston Globe

"Hammett was spare, hard-boiled, but he did over and over what only the best writers can ever do. He wrote scenes that seemed never to have been written before."—Raymond Chandler

"Hammett's prose was clean and entirely unique. His characters were as sharply and economically defined as any in American fiction."—The New York Times

"As a novelist of realistic intrigue, Hammett was unsurpassed in his own or any time."—Ross Macdonald

"Dashiell Hammett's dialogues can be compared only with the best in Hemingway."—André Gide

"Hammett is one of the best contemporary American writers."—Gertrude Stein
Tess of the D'Urbervilles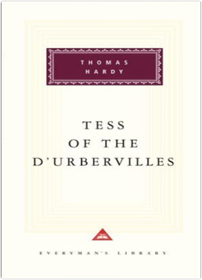 Thomas Hardy
Set in the magical Wessex landscape so familiar from Thomas Hardy's early work, Tess of the D'Urbervilles is unique among his great novels for the intense feeling that he lavished upon his heroine, Tess, a pure woman betrayed by love.

Hardy poured all of his profound empathy for both humanity and the rhythms of natural life into this story of her beauty, goodness, and tragic fate. In so doing, he created a character who, like Emma Bovary and Anna Karenina, has achieved classic stature.

(Book Jacket Status: Not Jacketed)
The Good Soldier Svejk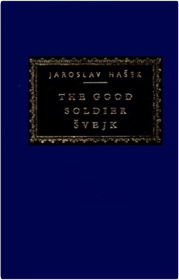 Jaroslav Hasek
The eponymous hero of The Good Soldier Svejk— the book for which the Czech writer Jaroslav Hasek will forever be remembered—has virtually come to define, since his creation in the aftermath of World War I, the spirit of comic endurance necessary to withstand the manglings of a modern-day bureaucratic war machine.

Shrewd, affable, possessed of an unerring talent for finding himself in (and extricating himself from) the most fitfully chaotic and absurd situations, Svejk represents, in his instinct for survival, all those human values which stand opposed to the utter futility of warfare.

With an introduction from, and translated by, Cecil Parrott.

(Book Jacket Status: Not Jacketed)
The Scarlet Letter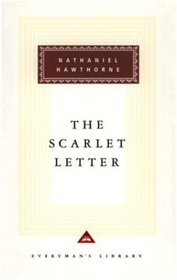 Nathaniel Hawthorne
The familiar characters of Hawthorne's dark tale of pride and guilt in colonial New England are given new and added immediacy in the 24 wood engravings by master illustrator Barry Moser.
Catch-22 (Everyman's Library)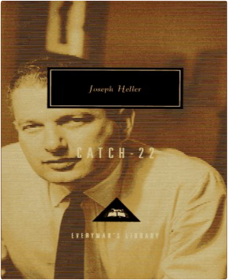 Joseph Heller
Catch-22 is like no other novel we have ever read. It has its own style, its own rationale, its own extraordinary character. It moves back and forth from hilarity to horror. It is outrageously funny and strangely affecting. National ads/media.
The Collected Stories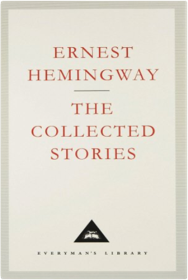 Ernest Hemingway
Ernest Hemingway (1899-1961) is celebrated as a novelist and man of action. He is perhaps most famous for WHOM THE BELL TOLLS and A FAREWELL TO ARMS. But he was equally prolific as a writer of short stories which touch on the same themes as the novels: war, love, the nature of heroism, reunciation, and the writer's life. The present collection includes all Hemingway's shorter fiction arranged chronologically from 'Up in Michigan' (1923) to 'Old Man at the Bridge (1938) and contains stories not currently available in any other UK edition of Hemingway's work's
The Sun Also Rises: Introduction by Nicholas Gaskill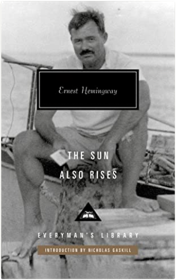 Ernest Hemingway
The Histories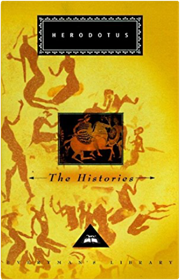 Herodotus
Frost: Poems (Everyman's Library Pocket Poets)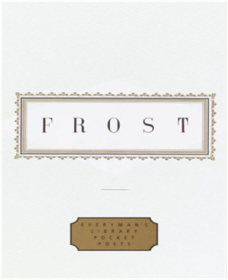 ROBERT FROST JOHN HOLLANDER
The Iliad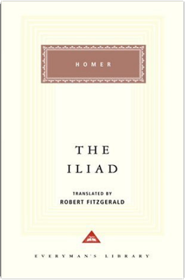 Homer, Robert Fitzgerald
(Book Jacket Status: Jacketed)

In every century since the renaissance, English speakers have felt compelled to possess a translation written especially for their own time of this great epic poem, the earliest and most central literary text of Western culture. That need has been thoroughly met in our century by the distinguished poet and classicist Robert Fitzgerald, whose version of The Iliad does justice in every way to the fluent vigor and gravity of the Homeric original.
The Odyssey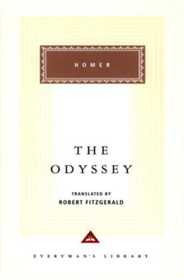 Homer, Robert Fitzgerald
(Book Jacket Status: Jacketed)

One of the supreme masterpieces of world literature, the Homeric saga of the shipwrecks, wanderings, and homecoming of the master tactician Odysseus encompasses a virtual inventory of the themes and attitudes that have shaped Western culture. The tale of Odysseus's encounters with such obstacles as Calypso, Circe, Scylla and Charybdis, the Sirens, and the lotus-eaters, and his dramatic return to Ithaca and his patient wife, Penelope, forms a prototype for all subsequent Western epics.

Robert Fitzgerald's much-acclaimed translation, fully possessing as it does the body and spirit of the original, has helped to assure the continuing vitality of Europe's most influential work of poetry. This edition includes twenty-five new line drawings by Barnaby Fitzgerald.
Hopkins: Poems (Everyman's Library Pocket Poets)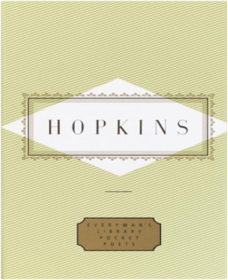 GERARD MANLEY HOPKINS
Hughes: Poems (Everyman's Library Pocket Poets)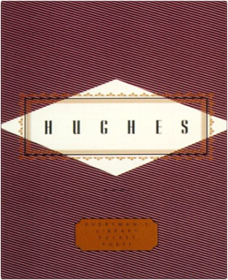 LANGSTON HUGHES
Brave New World (Everyman's Library (Cloth))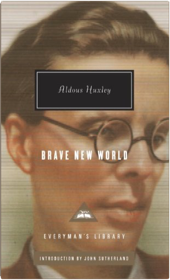 Aldous Huxley
A towering classic of dystopian satire, BRAVE NEW WORLD is a brilliant and terrifying vision of a soulless society—and of one man who discovers the human costs of mindless conformity.

Hundreds of years in the future, the World Controllers have created an ideal civilization. Its members, shaped by genetic engineering and behavioral conditioning, are productive and content in roles they have been assigned at conception. Government-sanctioned drugs and recreational sex ensure that everyone is a happy, unquestioning consumer; messy emotions have been anesthetized and private attachments are considered obscene. Only Bernard Marx is discontented, developing an unnatural desire for solitude and a distaste for compulsory promiscuity. When he brings back a young man from one of the few remaining Savage Reservations, where the old unenlightened ways still continue, he unleashes a dramatic clash of cultures that will force him to consider whether freedom, dignity, and individuality are worth suffering for.

Aldous Huxley's ingenious fantasy of a future of mechanical efficiency and engineered harmony has been enormously influential for generations, and is as provocative, powerful, and riveting as when it was first published in 1932.

(Book Jacket Status: Jacketed)
Never Let Me Go: Introduction by David Sexton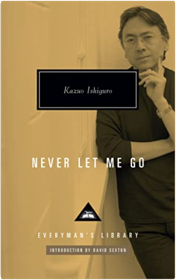 Kazuo Ishiguro
The Remains of the Day (Everyman's Library (Cloth))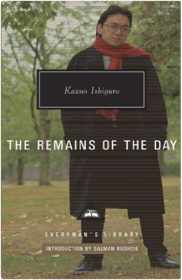 Kazuo Ishiguro
An elegant Everyman's Library hardcover edition of the universally acclaimed novel—winner of the Booker Prize, a bestseller and a perpetually strong backlist title, and the basis for an award-winning film—with full-cloth binding, a silk ribbon marker, a chronology, and a new introduction by Salman Rushdie.

Here is Kazuo Ishiguro's profoundly compelling portrait of Stevens, the perfect butler, and of his fading, insular world in post-World War II England. Stevens, at the end of three decades of service at Darlington Hall, spending a day on a country drive, embarks as well on a journey through the past in an effort to reassure himself that he has served humanity by serving the "great gentleman," Lord Darlington. But lurking in his memory are doubts about the true nature of Lord Darlington's "greatness," and much graver doubts about the nature of his own life.
The Ambassadors (Everyman's Library (Cloth))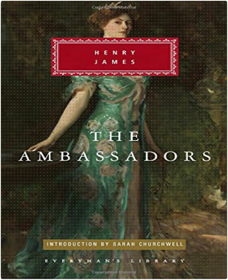 Henry James
A new Everyman's Library hardcover edition of The Ambassadors—one of the great masterpieces of Henry James's late period, and the author's own favorite among his works.

First published in 1903, the novel follows middle-aged Lambert Strether as he is dispatched from Massachusetts to Paris by his wealthy fiancée to rescue her son, Chad Newsome, from the corrupting influences of Europe and its wicked women. Once the mild-mannered and inexperienced Strether arrives in Paris, however, Chad introduces him to a world that he finds refined and sophisticated, rather than debauched and base. Mrs. Newsome, waiting in Massachusetts, grows impatient and sends more ambassadors to retrieve her wayward men. But Strether has become especially enchanted by Chad's female friends Madame de Vionnet and her daughter, Jeanne, and he begins to wonder if, all his life, he has missed out on what the wider world has to offer. "Live all you can; it's a mistake not to," he tells a friend in one of the most memorable scenes in this darkly comic, masterfully written story of liberation, self-discovery, and the meaning of living well.
Collected Stories Volume 1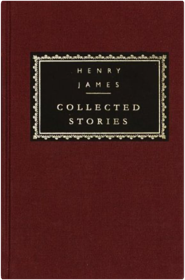 Henry James
(Book Jacket Status: Not Jacketed)
Henry James: Collected Stories Volume 2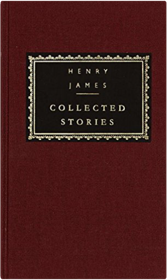 Henry James
Encompassing a period of almost fifty years, the stories of Henry James represent the most remarkable feat of sustained literary creation in modern times. For sheer richness, variety and intensity, they have no equal in fiction, enabling us to trace the evolution of a great writer in the finest detail. This collection reprints all the major stories together with many unfamiliar but equally intriguing pieces that illuminate their more celebrated companions.
           
Volume 2 takes us from "The Private Life" of 1892 to James's last story, "A Round of Visits," published in 1910. These are the magnificent works of James's maturity—"The Death of the Lion," "The Altar of the Dead," "The Figure in the Carpet," "The Turn of the Screw," "In the Cage," "The Beast in the Jungle," and many others—in which the deepening darkness of the author's life casts a tragic but heroic shadow on the themes of his youth.

Contents of Volume 2

The Private Life
The Real Thing
Owen Wingrave
The Middle Years
The Death of the Lion
The Coxon Fund
The Next Time
The Altar of the Dead
The Figure in the Carpet
The Turn of the Screw
In the Cage
The Real Right Thing
The Great Good Place
Miss Gunton of Poughkeepsie
The Abasement of the Northmores
The Special Type
The Tone of Time
The Two Faces
The Beldonald Holbein
The Story in It
Flickerbridge
The Beast in the Jungle
The Papers
Fordham Castle
Julia Bride
The Jolly Corner
Crapy Cornelia
The Bench of Desolation
A Round of Visits
The Princess Casamassima (Everyman's Library Classics)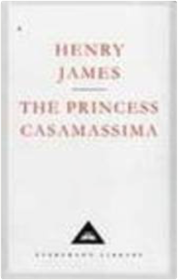 Henry James
When a beautiful, spoilt, aristocratic woman with revolutionary ambitions meets an idealistic young proletarian conspirator who dreams of a better life, the stage is set for the story. The author explores the London underworld and the political unrest seething there in the later 19th century.
The Portrait of a Lady (Everyman's Library (Cloth))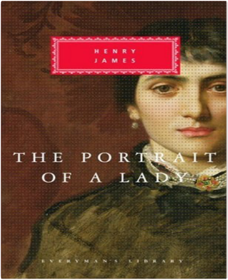 Henry James
Washington Square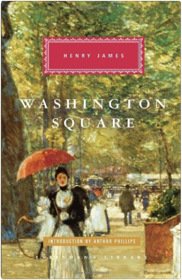 Henry James
Washington Square is one of Henry James's most appealing and popular novels, with the most straightforward plot and style of any of his works.

Set in the genteel New York of James's early childhood, it is a tale of cruelty laced with comedy. Dr. Austin Sloper is a wealthy and domineering father who is disappointed in the unremarkable daughter he has produced; he dismisses her as both plain and simpleminded. The gentle and dutiful Catherine Sloper has always been in awe of her father, but when she falls in love with Morris Townsend, a penniless charmer whom Dr. Sloper accuses of being a fortune hunter, she dares to defy him and a battle of wills ensues that will leave her forever changed. Readers have long admired the way that the innocent Catherine, misled by her meddling aunt and mistreated by both her father and her lover, grows in strength and wisdom over the course of her ordeal.
The Golden Bowl (Everyman's Library (Cloth))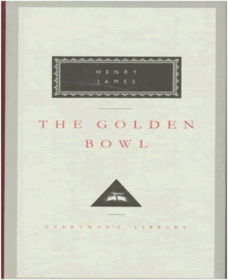 HENRY JAMES
Introduction by Denis Donoghue
Eugene Onegin : and Other Poems (Everyman's Library Pocket Poets)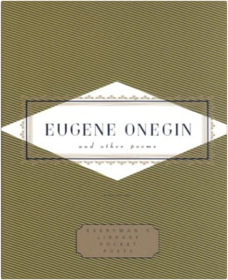 ALEXANDER PUSHKIN CHARLES JOHNSTON
Eugene Onegin (1833) is a comedy of manners, written in exquisitely crafted verse, about two young members of the Russian gentry, the eponymous hero and the girl Tatyana, who don't quite connect. It is also the greatest masterpiece of Russian literature - the source of the human archetypes and the attitudes that define and govern the towering fictional creations of nineteenth century Russia and one of the most celebrated poems of the world. Before Alexander Pushkin (1799-1837) wrote Eugene Onegin, his nation's literature was a parochial one; after he wrote it, due in no small part to its power and influence, the Russian tradition became one of the central traditions of Western civilization.
Joyce: Poems and a Play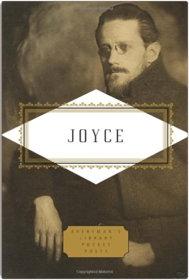 James Joyce
This selection of the major poems James Joyce published in his lifetime is accompanied by his only surviving play, Exiles.

Joyce is most celebrated for his remarkable novel Ulysses, and yet he was also a highly accomplished poet. Chamber Music is his debut collection of lyrical love poems, which he intended to be set to music; in it, he enlivens the styles of the Celtic Revival with his own brand of playful irony. Pomes Penyeach, a collection written while Joyce was working on A Portrait of the Artist as a Young Man, sounds intimately autobiographical notes of passion and betrayal that would go on to resonate throughout the rest of his work. Joyce's other poems include the moving "Ecce Puer," written on the occasion of the birth of his grandson, and his fiery satires "The Holy Office" and "Gas from a Burner."

Exiles was written after Joyce had left Ireland, never to return; it is a richly nuanced drama that reflects a grappling with the state of his own marriage and career as he was about to embark on the writing of Ulysses. In its tale of an unconventional couple involved in a love triangle, Exiles engages Joycean themes of envy and jealousy, freedom and love, men and women, and the complicated relationship between an artist and his homeland.
A Portrait of the Artist as a Young Man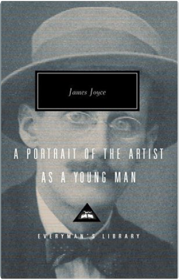 James Joyce
(Book Jacket Status: Jacketed)

In his first and still most widely read novel, James Joyce makes a strange peace with the traditional narrative of a young man's self-discovery by respecting its substance while exploding its form, thereby inaugurating a literary revolution.

Published in 1916 when Joyce was al?ready at work on Ulysses, A Portrait of the Artist as a Young Man is exactly what its title says and much more. In an exuberantly in?ventive masterpiece of subjectivity, Joyce portrays his alter ego, Stephen Dedalus, growing up in Dublin and struggling through religious and sexual guilt toward an aesthetic awak?ening. In part a vivid picture of Joyce's own youthful evolution into one of the twentieth century's greatest writers, it is also a moment in the intellectual history of an age.
Dubliners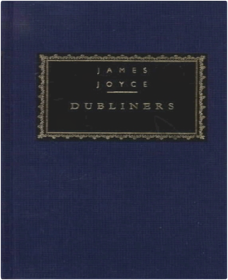 JAMES JOYCE
The Castle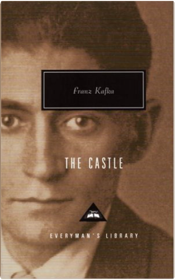 Franz Kafka
Introduction by Irving Howe; Translation by Willa and Edwin Muir
Collected Stories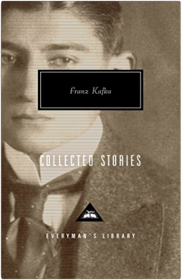 Franz Kafka
The Trial (Everyman's Library (Cloth))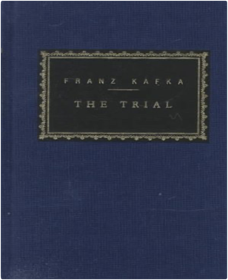 FRANZ KAFKA
Rome Stories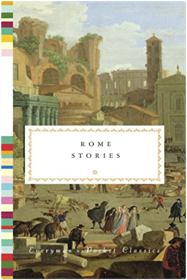 Jonathan Keates
From Plutarch to Pasolini, from Henry James to Alberto Moravia, this collection of classic tales of the Eternal City draws on a wide range of brilliant writers from ancient times to the present. A gorgeously jacketed hardcover anthology. EVERYMAN'S POCKET CLASSICS.

During its three-thousand-year history Rome has been an imperial metropolis, the capital of a nation, and the spiritual core of a world religion. For writers from antiquity to the present, however, it has long served as a realm of fantasy, aspiration, and desire. Captivating and lethal at one and the same moment, its beauty both transfigures and betrays those in thrall to it. Rome Stories explores the city's fateful impact through the writing of classical historians, Renaissance sculptors, Enlightenment poets and philosophers, American, British, and French novelists, and the writers of modern Italy.
The Poems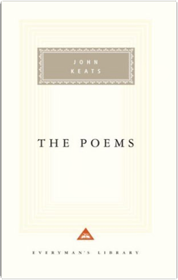 John Keats
Introduction by David Bromwich
Keats: Poems (Everyman's Library Pocket Poets)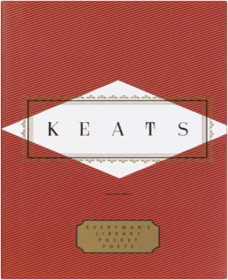 JOHN KEATS
These Everyman's Library Pocket Poets hardcover editions are popular for their compact size and reasonable price which do not compromise content. Poems: Keats contains a full selection of Keats's work, including his lyric poems, narrative poems, letters, and an index of first lines.
Russian Stories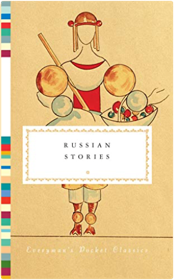 Christoph Keller
Two centuries of short stories by twenty-five titans of Russian literature, from Pushkin and Gogol to Tatyana Tolstaya and Svetlana Alexievich—in the beautifully jacketed Pocket Classics series.

Russian Stories rounds up marvelous short stories by all the Russian heavyweights, including Pushkin, Gogol, Dostoevsky, Tolstoy, Turgenev, Chekhov, Bulgakov, and Nabokov, and continuing up to contemporary writers such as Tatyana Tolstaya and the recent Nobel Prize-winner Svetlana Alexievich. There is no similar one-volume collection of the best of the Russian greats in English, and especially none that include as many women as this one does, including a story by the recently rediscovered Teffi, who was widely hailed a century ago in Russia as "the female Chekhov." From the fate-changing storms that sweep through Alexander Pushkin's "The Blizzard" and Leo Tolstoy's "The Snow Storm" to the political whirlwind of perestroika that shapes Vladimir Sorokin's 1985 story "Start of the Season" to the aftermath of the collapse of the Soviet Union as experienced by ordinary people in Alexievich's "Landscape of Loneliness," these riveting stories chronicle not only the particular dramas and upheavals of the Russian people, but also the tribulations and triumphs of the human spirit.
Collected Stories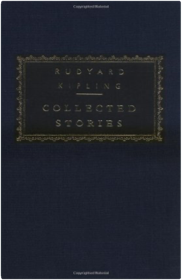 Rudyard Kipling
Introduction by Robert Gottlieb
Liaisons Dangereuses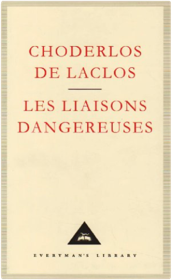 Choderlos De Laclos
The Leopard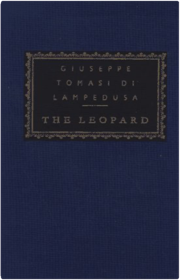 Guiseppe Tomasi Di Lampedusa
The Leopard is set in Sicily in 1860, as Italian unification is coming violently into being, but it transcends the historical-novel classification. E.M. Forster called it, instead, "a novel which happens to take place in history." Lampedusa's Sicily is a land where each social gesture is freighted with nuance, threat, and nostalgia, and his skeptical protagonist, Don Fabrizio, is uniquely placed to witness all and alter absolutely nothing. Like his creator, the prince is an aristocrat and an astronomer, a man "watching the ruin of his own class and his own inheritance without ever making, still less wanting to make, any move toward saving it." Far better to take refuge in the night skies.

What renders The Leopard so beautiful, and so despairing, is Lampedusa's grasp of human frailty and his vision of Sicily's arid terrain—"comfortless and irrational, with no lines that the mind could grasp, conceived apparently in a delirious moment of creation; a sea suddenly petrified at the instant when a change of wind had flung waves into frenzy." Though the author had long had the book in mind, he didn't begin writing it until he was in his late 50s. He died at 60, soon after it was rejected as unpublishable.

Archibald Colquhoun's lyrical translation also contains 70 more precious pages of Lampedusa—a memoir, a short story, and the first chapter of a novel. In "Places of My Infancy" the author warns that "the reader (who won't exist) must expect to be led meandering through a lost Earthly Paradise. If it bores him. I don't mind." Luckily, the reader does exist; even more luckily, boredom is not an option.
Collected Stories: D.H. Lawrence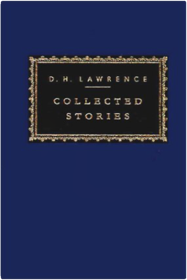 D. H. Lawrence
The Rainbow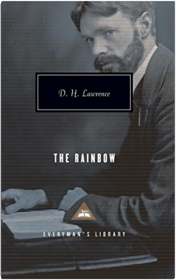 D. H. Lawrence
Women in Love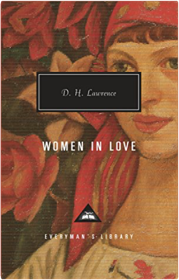 D. H. Lawrence
Rilke: Poems (Everyman's Library Pocket Poets)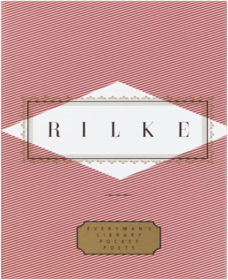 RAINER MARIA RILKE J.B. LEISHMAN
The Everyman's Library Pocket Poets hardcover series is popular for its compact size and reasonable price which does not compromise content. Poems: Rilke contains poems from The Book of Images; New Poems; Requiem for a Friend; Poems, 1906-1926; French Poems; The Life of Mary; Sonnets to Orpheus; The Duino Elegies; Letters to a Young Poet; and an index of first lines.
A Hero of Our Time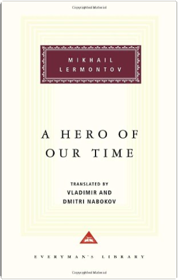 Mikhail Lermontov
In its adventurous happenings–its abductions, duels, and sexual intrigues–A Hero of Our Time looks backward to the tales of Sir Walter Scott and Lord Byron, so beloved by Russian society in the 1820s and '30s. In the character of its protagonist, Pechorin–the archetypal Russian antihero–Lermontov's novel looks forward to the subsequent glories of a Russian literature that it helped, in great measure, to make possible.

This edition includes a Translator's Foreword by Vladimir Nabokov, who translated the novel in collaboration with his son, Dmitri Nabokov.

(Book Jacket Status: Jacketed)
The Prince (Everyman's Library (Cloth))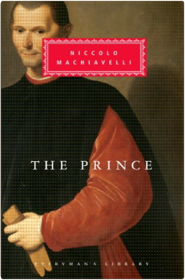 Niccolo Machiavelli
That Machiavelli's name has become synonymous with cold-eyed political calculation only heightens the intrinsic fascination of The Prince–the world's preeminent how-to manual on the art of getting and keeping power, and one of the literary landmarks of the Italian Renaissance. Written in a vigorous, straightforward style that reflects its author's realism, this treatise on states, statecraft, and the ideal ruler is essential reading for anyone seeking to understand how human society actually works.

(Book Jacket Status: Jacketed)
Three Novels of Ancient Egypt: Khufu's Wisdom, Rhadopis of Nubia, Thebes at War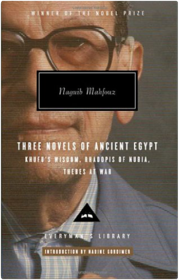 Naguib Mahfouz
From Nobel laureate Naguib Mahfouz: the three magnificent novels—published in an omnibus edition for the first time—that form an ancient-Egyptian counterpart to his famous Cairo Trilogy.

 

Mahfouz reaches back thousands of years to bring us tales from his homeland's majestic early history—tales of the Egyptian nobility and of war, star-crossed love, and the divine rule of the pharoahs. In Khufu's Wisdom, the legendary Fourth Dynasty monarch faces the prospect of the end of his rule and the possibility that his daughter has fallen in love with the man prophesied to be his successor. Rhadopis of Nubia is the unforgettable story of the charismatic young Pharoah Merenra II and the ravishing courtesan Rhadopis, whose love affair makes them the envy of all Egyptian society. And Thebes at War tells the epic story of Egypt's victory over the Asiatic foreigners who dominated the country for two centuries.

 

Three Novels of Ancient Egypt gives us a dazzling tapestry of ancient Egypt and reminds us of the remarkable artistry of Naguib Mahfouz.

(Book Jacket Status: Jacketed)
The Cairo Trilogy : Palace Walk, Palace of Desire, Sugar Street (Everyman's Library)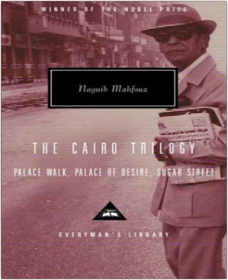 Sabry Hafez Naguib Mahfouz
Naguib Mahfouz's magnificent epic trilogy of colonial Egypt appears here in one volume for the first time. The Nobel Prize—winning writer's masterwork is the engrossing story of a Muslim family in Cairo during Britain's occupation of Egypt in the early decades of the twentieth century.

The novels of The Cairo Trilogy trace three generations of the family of tyrannical patriarch Al-Sayyid Ahmad Abd al-Jawad, who rules his household with a strict hand while living a secret life of self-indulgence. Palace Walk introduces us to his gentle, oppressed wife, Amina, his cloistered daughters, Aisha and Khadija, and his three sons–the tragic and idealistic Fahmy, the dissolute hedonist Yasin, and the soul-searching intellectual Kamal. Al-Sayyid Ahmad's rebellious children struggle to move beyond his domination in Palace of Desire, as the world around them opens to the currents of modernity and political and domestic turmoil brought by the 1920s. Sugar Street brings Mahfouz's vivid tapestry of an evolving Egypt to a dramatic climax as the aging patriarch sees one grandson become a Communist, one a Muslim fundamentalist, and one the lover of a powerful politician.

Throughout the trilogy, the family's trials mirror those of their turbulent country during the years spanning the two World Wars, as change comes to a society that has resisted it for centuries. Filled with compelling drama, earthy humor, and remarkable insight, The Cairo Trilogy is the achievement of a master storyteller.
Buddenbrooks: The Decline of a Family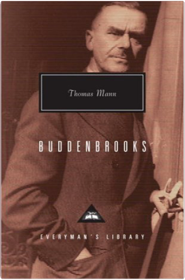 Thomas Mann
(Book Jacket Status: Jacketed)

Introduction by T. J. Reed; Translation by John E. Woods

Buddenbrooks, first published in Germany in 1901, when Mann was only twenty-six, has become a classic of modern literature.

It is the story of four generations of a wealthy bourgeois family in northern Germany facing the advent of modernity; in an uncertain new world, the family's bonds and traditions begin to disintegrate. As Mann charts the Buddenbrooks' decline from prosperity to bankruptcy, from moral and psychic soundness to sickly piety, artistic decadence, and madness, he ushers the reader into a world of stunning vitality, pieced together from births and funerals, weddings and divorces, recipes, gossip, and earthy humor.

In its immensity of scope, richness of detail, and fullness of humanity, buddenbrooks surpasses all other modern family chronicles. With remarkable fidelity to the original German text, this superb translation emphasizes the magnificent scale of Mann's achievement in this riveting, tragic novel.
Doctor Faustus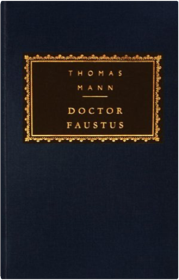 Thomas Mann
(Book Jacket Status: Not Jacketed)

Introduction by T. J. Reed; Translation by H. T. Lowe-Porter
Joseph and His Brothers: The Stories of Jacob, Young Joseph, Joseph in Egypt, Joseph the Provider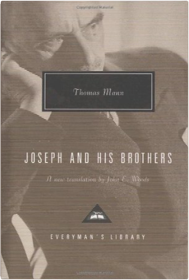 Thomas Mann
This remarkable new translation of the Nobel Prize-winner's great masterpiece is a major literary event.

 

Thomas Mann regarded his monumental retelling of the biblical story of Joseph as his magnum opus. He conceived of the four parts–The Stories of Jacob, Young Joseph, Joseph in Egypt, and Joseph the Provider–as a unified narrative, a "mythological novel" of Joseph's fall into slavery and his rise to be lord over Egypt. Deploying lavish, persuasive detail, Mann conjures for us the world of patriarchs and pharaohs, the ancient civilizations of Egypt, Mesopotamia, and Palestine, and the universal force of human love in all its beauty, desperation, absurdity, and pain. The result is a brilliant amalgam of humor, emotion, psychological insight, and epic grandeur.

 

Now the award-winning translator John E. Woods gives us a definitive new English version of Joseph and His Brothers that is worthy of Mann's achievement, revealing the novel's exuberant polyphony of ancient and modern voices, a rich music that is by turns elegant, coarse, and sublime.

(Book Jacket Status: Jacketed)
The Magic Mountain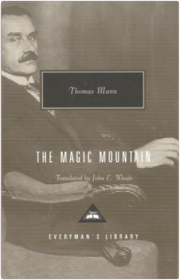 Thomas Mann
(Book Jacket Status: Jacketed)

With this dizzyingly rich novel of ideas, Thomas Mann rose to the front ranks of the great modern novelists, winning the Nobel Prize in Literature in 1929. The Magic Mountain takes place in an exclusive tuberculosis sanatorium in the Swiss Alps–a community devoted to sickness that serves as a fictional microcosm for Europe in the days before the First World War. To this hermetic and otherworldly realm comes Hans Castorp, an "ordinary young man" who arrives for a short visit and ends up staying for seven years, during which he succumbs both to the lure of eros and to the intoxication of ideas.

Acclaimed translator John E. Woods has given us the definitive English version of Mann's masterpiece. A monumental work of erudition and irony, sexual tension and intellectual ferment, The Magic Mountain is an enduring classic.
The Betrothed (Everyman's Library (Cloth))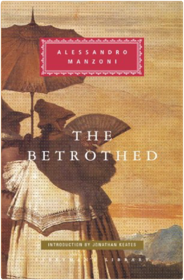 Alessandro Manzoni
Italy's greatest novel and a masterpiece of world literature, The Betrothed chronicles the unforgettable romance of Renzo and Lucia, who endure tyranny, war, famine, and plague to be together.

Published in 1827 but set two centuries earlier, against the tumultuous backdrop of seventeenth-century Lombardy during the Thirty Years' War, The Betrothed is the story of two peasant lovers who want nothing more than to marry. Their region of northern Italy is under Spanish occupation, and when the vicious Spaniard Don Rodrigo blocks their union in an attempt to take Lucia for himself, the couple must struggle to persevere against his plots—which include false charges against Renzo and the kidnapping of Lucia by a robber baron called the Unnamed—while beset by the hazards of war, bread riots, and a terrifying outbreak of bubonic plague. First and foremost a love story, the novel also weaves issues of faith, justice, power, and truth into a sweeping epic in the tradition of Ivanhoe, Les Misérables, and War and Peace. Groundbreakingly populist in its day and hugely influential to succeeding generations, Alessandro Manzoni's masterwork has long been considered one of Italy's national treasures.

Translated by Archibald Colquhoun
One Hundred Years of Solitude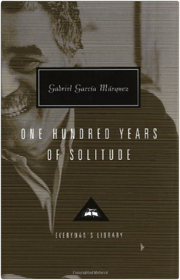 Gabriel Garcia Marquez
(Book Jacket Status: Jacketed)The brilliant, bestselling, landmark novel that tells the story of the Buendia family, and chronicles the irreconcilable conflict between the desire for solitude and the need for love—in rich, imaginative prose that has come to define an entire genre known as "magical realism."
The General in His Labyrinth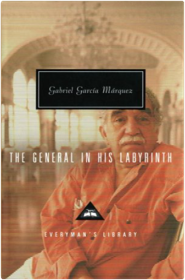 Gabriel García Márquez
(Book Jacket Status: Jacketed)

Gabriel García Márquez's most political novel is the tragic story of General Simón Bolívar, the man who tried to unite a continent.

Bolívar, known in six Latin American countries as the Liberator, is one of the most revered heroes of the western hemisphere; in García Márquez's brilliant reimagining he is magnificently flawed as well. The novel follows Bolívar as he takes his final journey in 1830 down the Magdalena River toward the sea, revisiting the scenes of his former glory and lamenting his lost dream of an alliance of American nations. Forced from power, dogged by assassins, and prematurely aged and wasted by a fatal illness, the General is still a remarkably vital and mercurial man. He seems to remain alive by the sheer force of will that led him to so many victories in the battlefields and love affairs of his past. As he wanders in the labyrinth of his failing powers–and still-powerful memories–he defies his impending death until the last.

The General in His Labyrinth is an unforgettable portrait of a visionary from one of the greatest writers of our time.
Love in the Time of Cholera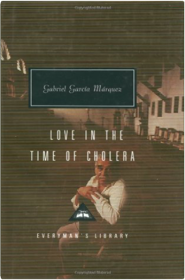 Gabriel García Márquez
From the Nobel Prize-winning author of One Hundred Years of Solitude comes a masterly evocation of an unrequited passion so strong that it binds three people's lives together for more than fifty years. In the story of Florentino Ariza, who waits more than half a century to declare his undying love to the beautiful Fermina Daza, whom he lost to Dr. Juvenal Urbino so many years before, García Márquez has created a vividly absorbing fictional world, as lush and dazzling as a dream and as real and immediate as our own deepest longings. Now available for the first time in the Contemporary Classics series!
Collected Stories (Everyman's Library)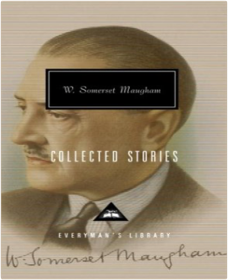 W. Somerset Maugham
(Book Jacket Status: Jacketed)

From one of the twentieth century's most enduringly popular fiction writers: the only hardcover edition of his short stories.

Though W. Somerset Maugham was also famous for his novels and plays, it has been argued that in the short story he reached the pinnacle of his art. These expertly told tales, with their addictive plot twists and vividly drawn characters, are both galvanizing as literature and wonderfully entertaining. In the adventures of his alter ego Ashenden, a writer who (like Maugham himself) turned secret agent in World War I, as well as in stories set in such far-flung locales as South Pacific islands and colonial outposts in Southeast Asia, Maugham brings his characters vividly to life, and their humanity is more convincing for the author's merciless exposure of their flaws and failures.

Whether the chasms of misunderstanding he plumbs are those between colonizers and natives, between a missionary and a prostitute, or between a poetry-writing woman and her uncomprehending husband, Maugham brilliantly displays his irony, his wit, and his genius in the art of storytelling.
Of Human Bondage (Everyman's Library (Cloth))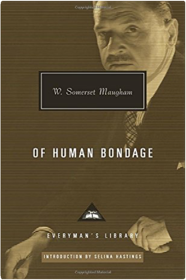 W. Somerset Maugham
W. Somerset Maugham's masterwork is the coming-of-age story of Philip Carey, a sensitive young man consumed by an unrequited and self-destructive love.

Born with a clubfoot, Philip is orphaned as a child and raised by unsympathetic relatives. Sent to a boarding school where he has difficulty fitting in, he grows up with an intense longing for love, art, and experience. After failing to become an artist in Paris, he begins medical studies in London, where he meets Mildred, a cold-hearted waitress with whom he falls into a powerful, tortured, life-altering love affair. This is the most autobiographical of Maugham's works, with Philip's malformed foot standing in for Maugham's stutter, and the character's painful romantic struggles inspired by the author's own intense love affairs with both men and women. A brilliant and deeply moving portrayal of the price of passion and the universal desire for connection, Of Human Bondage stands as one of the most accomplished novels in English literature.
The Skeptical Romancer: Selected Travel Writing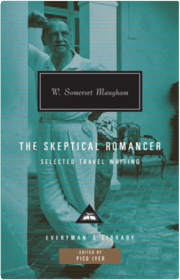 W. Somerset Maugham, Pico Iyer
W. Somerset Maugham was one of the seminal writers of the twentieth century, and his travel writing has long been considered among his finest work. Now, acclaimed travel writer Pico Iyer maps out a masterful tour of these vivid, evocative pieces that are collected here for the first time.

Maugham worked as a secret agent in Russia, published novels in London, staged plays in New York, and traveled throughout Europe, Asia, India, and the United States, chronicling his travels, wherever he went, with exceptional insight. Beginning with "In the Land of the Blessed Virgin" and culminating in "A Partial View," Iyer selects vignettes of Maugham's razor-sharp prose that track his transformation from a boyish traveler in Spain to a worldly man of letters.

This is Maugham at his most keenly observant, direct, and powerful.
Selected Stories of Guy de Maupassant: Introduction by Catriona Seth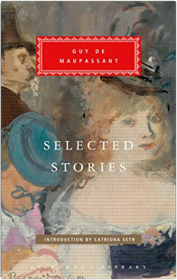 Guy de Maupassant
The Border Trilogy: All the Pretty Horses, the Crossing, Cities of the Plain (Everyman's Library)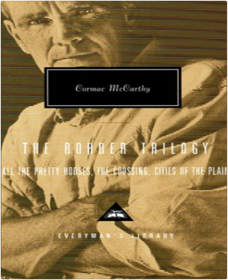 Cormac Mccarthy
Available together in one volume for the first time, the three novels of Cormac
McCarthy's award-winning and bestselling Border Trilogy constitute a genuine
American epic.

Beginning with All the Pretty Horses and continuing through The
Crossing and Cities of the Plain, McCarthy chronicles the lives of two
young men coming of age in the Southwest and Mexico, poised on the edge of a
world about to change forever. Hauntingly beautiful, filled with sorrow and
humor, The Border Trilogy is a masterful elegy for the American frontier.
The Four Seasons: Poems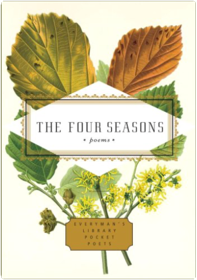 J.D. McClatchy
For the poet, even the most minute details of the natural world are starting points for flights of the imagination, and the pages of this collection celebrating the four seasons are brimming with an extraordinary range of observation and imagery. 

Here are poets past and present, from Chaucer, Shakespeare, and Wordsworth to Whitman, Dickinson, and Thoreau, from Keats, Blake, and Hopkins to Elizabeth Bishop, Ted Hughes, Amy Clampitt, Mary Oliver, and W. S. Merwin. Here are poems that speak of the seasons as measures of earthly time or as states of mind or as the physical expressions of the ineffable. From Robert Frost's tribute to the evanescence of spring in "Nothing Gold Can Stay" to Langston Hughes's moody "Summer Night" in Harlem, from the "stopped woods" in Marie Ponsot's "End of October" to the chilling "mind of winter" in Wallace Stevens's "The Snow Man," the poems in this volume engage vividly with the seasons and, through them, with the ways in which we understand and engage the world outside ourselves.
Atonement (Everyman's Library (Cloth))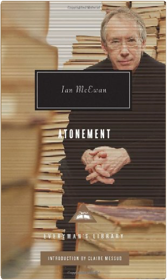 Ian McEwan
On the hottest day of the summer of 1935, thirteen-year-old Briony Tallis sees her older sister Cecilia strip off her clothes and plunge into the fountain in the garden of their country house. Watching Cecilia is their housekeeper's son Robbie Turner, a childhood friend who, along with Briony's sister, has recently graduated from Cambridge.

By the end of that day the lives of all three will have been changed forever. Robbie and Cecilia will have crossed a boundary they had never before dared to approach and will have become victims of the younger girl's scheming imagination. And Briony will have committed a dreadful crime, the guilt for which will color her entire life.

In each of his novels Ian McEwan has brilliantly drawn his reader into the intimate lives and situations of his characters. But never before has he worked with so large a canvas: In Atonement he takes the reader from a manor house in England in 1935 to the retreat from Dunkirk in 1941; from the London's World War II military hospitals to a reunion of the Tallis clan in 1999.

Atonement is Ian McEwan's finest achievement. Brilliant and utterly enthralling in its depiction of childhood, love and war, England and class, the novel is at its center a profound–and profoundly moving–exploration of shame and forgiveness and the difficulty of absolution.
Complete Shorter Fiction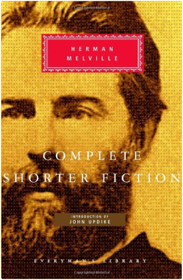 Herman Melville
Herman Melville (1819-91) brought as much genius to the smaller-scale literary forms as he did to the full-blown novel: his poems and the short stories and novellas collected in this volume reveal a deftness and a delicacy of touch that is in some ways even more impressive than the massive, tectonic passions of Moby-Dick. In a story like "Bartleby, the Scrivener" — one of the very few perfect representatives of the form in the English language — he displayed an unflinching precision and insight and empathy in his depiction of the drastically alienated inner life of the title character. In "Benito Cereno," he addressed the great racial dilemmas of the nineteenth century with a profound, almost surreal imaginative clarity. And in Billy, Budd, Sailor, the masterpiece of his last years, he fused the knowledge and craft gained from a lifetime's magnificent work into a pure, stark, flawlessly composed tale of innocence betrayed and destroyed. Melville is justly honored for the epic sweep of his mind, but his lyricism, his skill in rendering the minute, the particular, the local, was equally sublime.

(Book Jacket Status: Jacketed)
Moby-Dick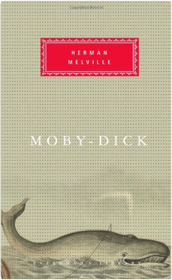 Herman Melville
"As a revelation of human destiny it is too deep even for sorrow", was how D.H. Lawrence characterized MOBY-DICK. Published in the same five-year span as The Scarlet Letter, Walden, and Leaves of Grass, this great adventure of the sea and the life of the soul is the ultimate achievement of that stunning period in American letters.

(Book Jacket Status: Jacketed)
Merrill: Poems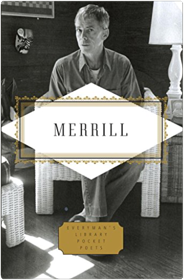 James Merrill, Langdon Hammer
A beautiful hardcover selection of poems by one of the giants of contemporary American poetry. EVERYMAN'S LIBRARY POCKET POETS.

James Merrill once called his body of work "chronicles of love and loss," and in twenty books written over four decades he used the details of his own life—comic and haunting, exotic and domestic—to shape a portrait that in turn mirrored the image of our world and our moment. Like Wallace Stevens and W. H. Auden before him, Merrill sought to quicken the pulse of a poem in surprising and compelling ways—ways, indeed, that changed how we came to see our own lives. Years ago, the critic Helen Vendler wrote of Merrill, "He has become one of our indispensable poets." This volume brings together an entirely new pocket-sized selection of the best of Merrill's work. His poetry dazzles at every turn, and this balanced and compact selection will be an ideal introduction to the work for both students and general readers, and an instant favorite among his familiars.
The Complete English Poems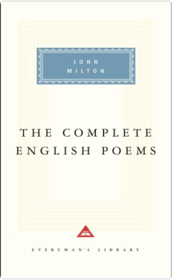 John Milton, Gordon Campbell
This volume presents a complete text of all Milton's verse. Coleridge linked Milton and Shakespeare as the greatest of English poets, and even in our time Milton continues to exert a powerful influence, both on the writing of poetry and on critical debate.
Temple of the Golden Pavilion (Everyman's Library (Cloth))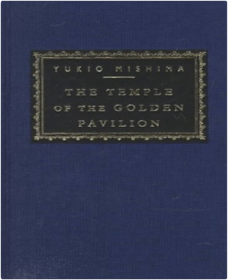 YUKIO MISHIMA
Letters (Everyman's Library)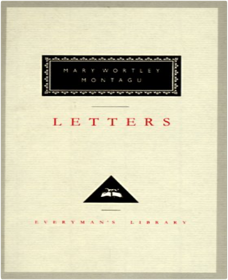 MARY WORTLE MONTAGU
The Complete Works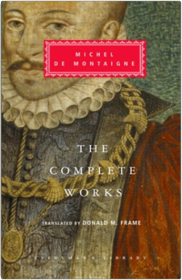 Michel de Montaigne
Humanist, skeptic, acute observer of himself and others, Michel de Montaigne (1533—92) was the first to use the term "essay" to refer to the form he pioneered, and he has remained one of its most famous practitioners. He reflected on the great themes of existence in his wise and engaging writings, his subjects ranging from proper conversation and good reading, to the raising of children and the endurance of pain, from solitude, destiny, time, and custom, to truth, consciousness, and death. Having stood the test of time, his essays continue to influence writers nearly five hundred years later.

 

Also included in this complete edition of his works are Montaigne's letters and his travel journal, fascinating records of the experiences and contemplations that would shape and infuse his essays. Montaigne speaks to us always in a personal voice in which his virtues of tolerance, moderation, and understanding are dazzlingly manifest.

 

Donald M. Frame's masterful translation is widely acknowledged to be the classic English version.

(Book Jacket Status: Jacketed)
Collected Stories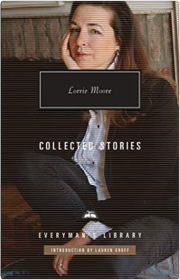 Lorrie Moore
Song of Solomon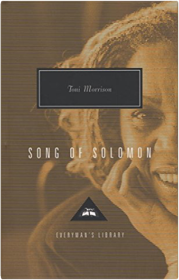 Toni Morrison
In this celebrated novel, Nobel Prize-winning author Toni Morrison created a new way of rendering the contradictory nuances of black life in America. Its earthy poetic language and striking use of folklore and myth established Morrison as a major voice in contemporary fiction.

 

Song of Solomon begins with one of the most arresting scenes in our century's literature: a dreamlike tableau depicting a man poised on a roof, about to fly into the air, while cloth rose petals swirl above the snow-covered ground and, in the astonished crowd below, one woman sings as another enters premature labor. The child born of that labor, Macon (Milkman) Dead, will eventually come to discover, through his complicated progress to maturity, the meaning of the drama that marked his birth. Toni Morrison's novel is at once a romance of self-discovery, a retelling of the black experience in America that uncovers the inalienable poetry of that experience, and a family saga luminous in its depth, imaginative generosity, and universality. It is also a tribute to the ways in which, in the hands of a master, the ancient art of storytelling can be used to make the mysterious and invisible aspects of human life apparent, real, and firm to the touch.

(Book Jacket Status: Jacketed)
Carried Away: A Selection of Stories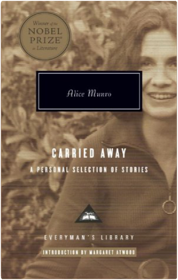 Alice Munro
WINNER OF THE NOBEL PRIZE® IN LITERATURE 2013

Carried Away is a dazzling selection of stories–seventeen favorites chosen by the author from across her distinguished career. With an Introduction by Margaret Atwood.

Alice Munro has been repeatedly hailed as one of our greatest living writers, a reputation that has been growing for years. The stories brought together here span a quarter century, drawn from some of her earliest books, The Beggar Maid and The Moons of Jupiter, through her recent best-selling collection, Runaway. 

Here are such favorites as "Royal Beatings" in which a young girl, her father, and stepmother release the tension of their circumstances in a ritual of punishment and reconciliation; "Friend of My Youth" in which a woman comes to understand that her difficult mother is not so very different from herself; and "The Albanian Virgin," a romantic tale of capture and escape in Central Europe that may or may not be true but that nevertheless comforts the hearer, who is on a desperate adventure of her own.

Munro's incomparable empathy for her characters, the depth of her understanding of human nature, and the grace and surprise of her narrative add up to a richly layered and capacious fiction. Like the World War I soldier in the title story, whose letters from the front to a small-town librarian he doesn't know change her life forever, Munro's unassuming characters insinuate themselves in our hearts and take permanent hold.
The Sea, The Sea; A Severed Head (Everyman's Library (Cloth))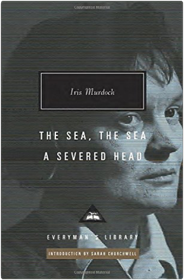 Iris Murdoch
These two major novels—by one of the most influential British writers of the twentieth century—are ferociously dark comedies that combine playfulness with profundity.

A Severed Head (1961) is one of Iris Murdoch's most entertaining works, tracing the turbulent emotional journey of Martin Lynch-Gibbon, a smug, prosperous London wine merchant and unfaithful husband, whose life is turned inside out when his wife leaves him for her psychoanalyst. The story takes bedroom farce to a new level of sophistication, with scenes that are both wickedly funny and emblematic of the way momentous moral issues play out in everyday life.  

The Booker Prize–winning The Sea, the Sea (1978) is set on the edge of England's North Sea, where egotistical Charles Arrowby, a big name in London's glittering theatrical world, has retreated into seclusion to write his memoirs. Arrowby's plans begin to unravel when he encounters his long-lost first love and finds himself increasingly besieged by his own fantasies, delusions, and obsessions.
           
Both novels are tragicomic masterpieces that brilliantly dramatize how much our lives are governed by the lies we tell ourselves and by the all-consuming need for love, meaning, and redemption.

Introduction by Sarah Churchwell
Lolita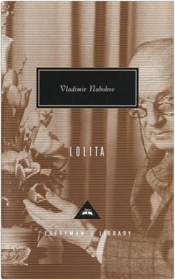 Vladimir Nabokov
Introduction by Martin Amis
Pale Fire (Everyman's Library (Cloth))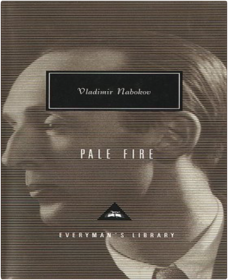 Vladimir Nabokov
Introduction by Richard Rorty
Pnin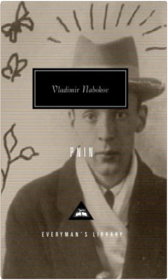 Vladimir Nabokov
(Book Jacket Status: Jacketed)

One of the best-loved of Nabokov's novels, Pnin features his funniest and most heart-rending character. Professor Timofey Pnin is a haplessly disoriented Russian émigré precariously employed on an American college campus in the 1950s. Pnin struggles to maintain his dignity through a series of comic and sad misunder-standings, all the while falling victim both to subtle academic conspiracies and to the manipulations of a deliberately unreliable narrator.

Initially an almost grotesquely comic figure, Pnin gradually grows in stature by contrast with those who laugh at him. Whether taking the wrong train to deliver a lecture in a language he has not mastered or throwing a faculty party during which he learns he is losing his job, the gently preposterous hero of this enchanting novel evokes the reader's deepest protective instinct.

Serialized in The New Yorker and published in book form in 1957, Pnin brought Nabokov both his first National Book Award nomination and hitherto unprecedented popularity.
Collected Short Fiction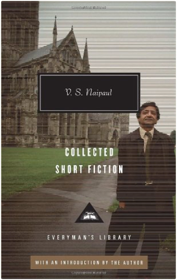 V.S. Naipaul
For the first time: the Nobel Prize winner's stunning short fiction collected in one volume, with an introduction by the author.

Over the course of his distinguished career, V. S. Naipaul has written a remarkable array of short fiction that moves from Trinidad to London to Africa. Here are the stories from his Somerset Maugham Award–winning Miguel Street, in which he takes us into a derelict corner of Trinidad's capital to meet, among others, Man-Man, who goes from running for public office to staging his own crucifixion. The tales in A Flag on the Island, meanwhile, roam from a Chinese bakery in Trinidad to a rooming house in London. And in the celebrated title story from the Booker Prize– winning In a Free State, an English couple traveling in an unnamed African country discover, under a veneer of civilization, a landscape of squalor and ethnic bloodletting.

No writer has rendered our postcolonial world more acutely or prophetically than V. S. Naipaul, or given its upheavals such a hauntingly human face.
A House for Mr. Biswas (Everyman's Library (Cloth))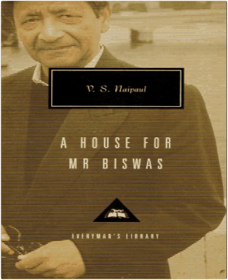 V.S. NAIPAUL
(Book Jacket Status: Jacketed)

The book that turned the gentle satirist of the Caribbean into a major literary figure, this is the story of a man who, without a single asset, enters a life devoid of opportunity; his tumble-down house becomes a potent symbol of the search for identity in a postcolonial world. His most widely read novel.
David Golder, The Ball, Snow in Autumn, The Courilof Affair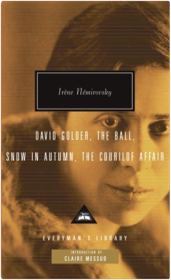 Irene Nemirovsky
In 2006 English readers worldwide were introduced to Irène Némirovsky's rediscovered masterpiece, Suite Française, which topped just about every "best of" list that year, including our own. Thanks to the editors of the Everyman's Library 20th-Century Classics series, a second wave of the prolific author's writing has just hit our shores. In a single volume, readers can find four of Nemirovsky's gem-like early novellas—David Golder, The Ball, Snow in Autumn, and The Courilof Affair—with all the trimmings: a shrewd introduction by Claire Messud (The Emperor's Children) and a detailed chronology of the author's life and times. These first novellas demonstrate Némirovsky's genius for exposing an individual's virtues and flaws, much like a jeweler examining a diamond under a loupe. Potentially one-dimensional characters such as a greedy businessman or a spiteful teenager emerge from these stories as multi-faceted figures whose questionable beliefs and actions compel us to re-examine our own. Don't miss these short, but potent tales. —Lauren Nemroff
The Complete Novels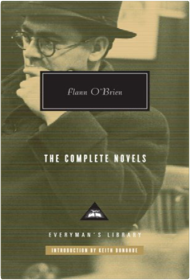 Flann O'Brien
(Book Jacket Status: Jacketed)

Flann O'Brien, along with Joyce and Beckett, is part of the holy trinity of modern Irish literature. His five novels–collected here in one volume–are a monument to his inspired lunacy and gleefully demented genius.

O'Brien's masterpiece, At Swim-Two-Birds, is an exuberant literary send-up and one of the funniest novels of the twentieth century. The novel's narrator is writing a novel about another man writing a novel, in a Celtic knot of interlocking stories. The riotous cast of characters includes figures "stolen" from Gaelic legends, along with assorted students, fairies, ordinary Dubliners, and cowboys, some of whom try to break free of their author's control and destroy him.

The narrator of The Third Policeman, who has forgotten his name, is a student of philosophy who has committed murder and wanders into a surreal hell where he encounters such oddities as the ghost of his victim, three policeman who experiment with space and time, and his own soul (who is named "Joe").

The Poor Mouth, a bleakly hilarious portrait of peasants in a village dominated by pigs, potatoes, and endless rain, is a giddy parody aimed at those who would romanticize Gaelic culture. A naïve young orphan narrates the deadpan farce The Hard Life, and The Dalkey Archive is an outrageous satiric fantasy featuring a mad scientist who uses relativity to age his whiskey, a policeman who believes men can turn into bicycles, and an elderly, bar-tending James Joyce.

With a new Introduction by Keith Donohue
The Best of Frank O'Connor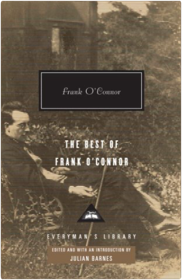 Frank O'Connor
(Book Jacket Status: Jacketed)The most generous one-volume collection ever published of short stories, autobiographical writings,poetry, and essays by the writer Yeats called "Ireland's Chekhov."Selected and arranged thematically by Julian Barnes, the rich mix of writings in The Best of Frank O'Connor starts off with his most famous short story, "Guests of the Nation," set during the Irish War of Independence; chronicles his childhood with an alcoholic father and protective mother; and traces his literary influences in brilliant essays on Joyce and Yeats. O'Connor's wonderfully polyphonic tales of family, friendship, and rivalry are set beside those that bring to life forgotten souls on the fringes of society. O'Connor's writings about Ireland vividly evoke the land he called home, while other stories probe the hardships and rewards of Irish emigration. Finally, we see O'Connor grappling, in both fiction and memoir, with the largest questions of religion and belief.The Best of Frank O'Connor is a literary monument to a truly great writer.
The Famished Road: Introduction by Vanessa Guignery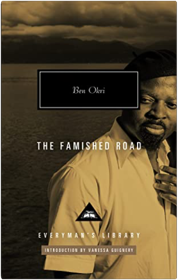 Ben Okri
The English Patient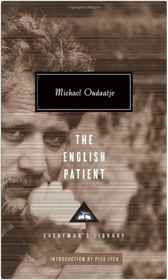 Michael Ondaatje
Michael Ondaatje's Booker Prize–winning best seller lyrically portrays the convergence of four damaged lives in a bomb-riddled Italian villa in the last days of the war. Hana, the grieving nurse; the maimed thief, Caravaggio; the emotionally detached Indian sapper, Kip—each is haunted in different ways by the riddle of the man they know only as the English patient, a nameless burn victim who lies swathed in bandages in an upstairs room. It is this man's incandescent memories—of the bleak North African desert, of explorers' caves and Bedouin tribesmen,
of forbidden love, and of annihilating anger—that illuminate the story, and the consequences of the mysteries they reveal radiate outward in shock waves that leave all the characters forever changed.
Animal Farm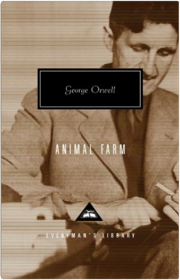 George Orwell
(Book Jacket Status: Jacketed)

Animal Farm is the most famous by far of all twentieth-century political allegories. Its account of a group of barnyard animals who revolt against their vicious human master, only to submit to a tyranny erected by their own kind, can fairly be said to have become a universal drama. Orwell is one of the very few modern satirists comparable to Jonathan Swift in power, artistry, and moral authority; in animal farm his spare prose and the logic of his dark comedy brilliantly highlight his stark message.

Taking as his starting point the betrayed promise of the Russian Revolution, Orwell lays out a vision that, in its bitter wisdom, gives us the clearest understanding we possess of the possible consequences of our social and political acts.
Burmese Days, Keep the Aspidistra Flying, Coming Up for Air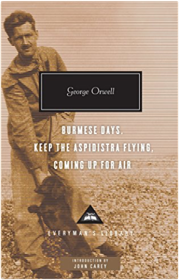 George Orwell
Essays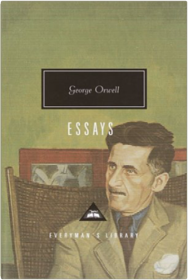 George Orwell
Nineteen Eighty-Four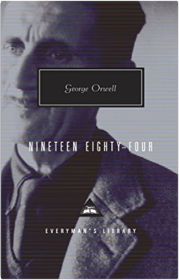 George Orwell
One of the most celebrated classics of the twentieth century, Orwell's cautionary tale of a man trapped under the gaze of an authoritarian state feels more relevant now than ever before. Winston Smith, a member of the outer Party, spends his days rewriting history to fit the narrative that his government wants citizens to believe. But as the gap between the propaganda he writes and the reality he lives proves too much for Winston to swallow, he begins to seek some form of escape. His desperate struggle to free himself from an all-encompassing, tyrannical state illuminates the tendencies apparent in every modern society, and makes vivid the universal predicament of the individual. 

(Book Jacket Status: Jacketed)
Doctor Zhivago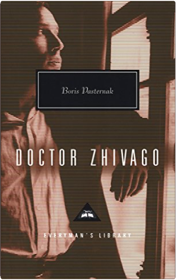 Boris Pasternak
Plath: Poems (Everyman's Library Pocket Poets)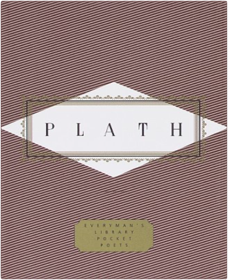 SYLVIA PLATH
Symposium and Phaedrus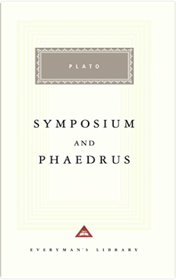 Plato
The Republic (Everyman's Library (Cloth))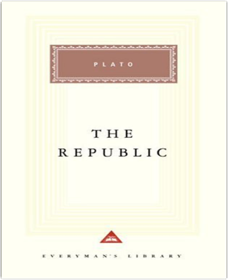 Plato
Lucky Per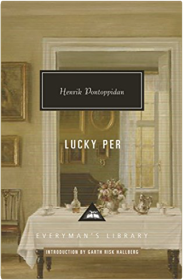 Henrik Pontoppidan
A true neglected classic, this sweeping 1904 novel is a Modernist masterpiece and arguably "the great Danish novel"— but is only newly available in English.

Lucky Per is a bildungsroman about the ambitious son of a clergyman who rejects his faith and flees his restricted life in the Danish countryside for the capital city. Per is a gifted young man who arrives in Copenhagen believing that "you had to hunt down luck as if it were a wild creature, a crooked-fanged beast . . . and capture and bind it." Per's love interest, a Jewish heiress, is both the strongest character in the book and one of the greatest Jewish heroines of European literature. Per becomes obsessed with a grand engineering scheme that he believes will reshape both Denmark's landscape and its minor place in the world; eventually, both his personal and his career ambitions come to grief. At its heart, the story revolves around the question of the relationship of "luck" to "happiness" (the Danish word in the title can have both meanings), a relationship Per comes to see differently by the end of his life.
In Search Of Lost Time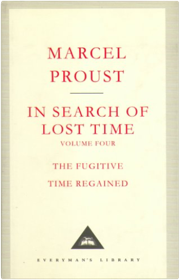 Marcel Proust
The author introduces the theme of homosexuality, with sympathy for the pain and frustration it causes those whose sexual nature is condemned by society, and who are obliged to live lives of secrecy and duplicity.
In Search Of Lost Time Volume 2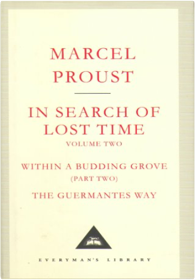 Marcel Proust
In this second volume of In Search of Lost Time, the narrator turns from the childhood reminiscences of Swann's Way to memories of his adolescence. Having gradually become indifferent to Swann's daughter Gilberte, the narrator visits the seaside resort of Balbec with his grandmother and meets a new object of attention-Albertine, "a girl with brilliant, laughing eyes and plump, matt cheeks." For this authoritative English-language edition, D. J. Enright has revised the late Terence Kilmartin's acclaimed reworking of C. K. Scott Moncrieff's translation to take into account the new definitive French editions of A la recherche du temps perdu (the final volume of these new editions was published by the Bibliotheque de la Pleiade in 1989).
In Search Of Lost Time Volume 3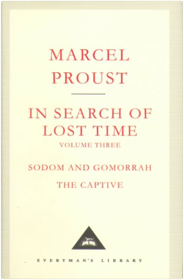 Marcel Proust
In The Guermantes Way Proust's narrator recalls his initiation into the dazzling world of Parisian high society. Looking back over his time in the glamorous salons of the aristocracy, he satirises this shallow world and his own youthful infatuation with it. His observations, and his experiences with his lover Albertine, also educate him in the volatile nature of desire as he walks the path towards adulthood.
In Search Of Lost Time, Vol. 1: Swann's way - Within a Budding Grove, Part 1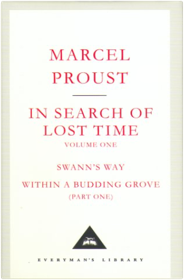 Marcel Proust
In the opening volume of Proust's great novel, the narrator travels backwards in time in order to tell the story of a love affair that had taken place before his own birth. Swann's jealous love for Odette provides a prophetic model of the narrator's own relationships. All Proust's great themes - time and memory, love and loss, art and the artistic vocation - are here in kernel form.
His Dark Materials: The Golden Compass / The Subtle Knife / The Amber Spyglass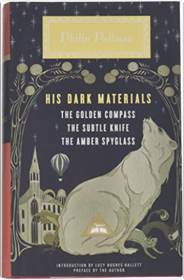 Philip Pullman
The only hardcover omnibus of the best-selling and award-winning fantasy trilogy, in a Contemporary Classics edition.
 
Philip Pullman's trilogy is a masterpiece that transcends genre and appeals to readers of all ages. His heroine, Lyra, is an orphan living in a parallel universe in which science, theology, and magic are entwined. The epic story that takes us through the three novels is not only a spellbinding adventure featuring armored polar bears, magical devices, witches, and daemons, it is also an audacious and profound reimagining of Milton's Paradise Lost that has already inspired a number of serious books of literary criticism. Like J. R. R. Tolkien and C. S. Lewis before him, Pullman has invented a richly detailed and marvelously imagined world, complex and thought-provoking enough to enthrall adults as well as younger readers. An utterly entrancing blend of metaphysical speculation and bravura storytelling, His Dark Materials is a monumental and enduring achievement.
The Collected Stories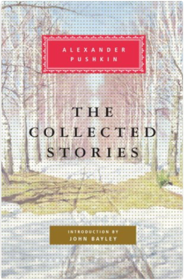 Alexander Pushkin
(Book Jacket Status: Jacketed)

Pushkin's prose tales are the foundation stones on which the great novels of Turgenev, Tolstoy, and Dostoevsky were built, but they are also brilliant and fascinating in their own right. In both prose and verse, Pushkin was one of the world's great storytellers: direct and dramatic, clear-sighted, vivid, and passionate.

This new and expanded Everyman's edition of his stories includes all the mature work. In addition to such novella-length masterpieces as The Captain's Daughter and The Tales of Belkin the collection now contains many more short pieces and the masterly History of Pugachev, a powerful account of the man who rebelled against Catherine the Great.

Translated by Paul Debreczeny and Walter Arndt
The King Must Die; The Bull from the Sea: Introduction by Daniel Mendelsohn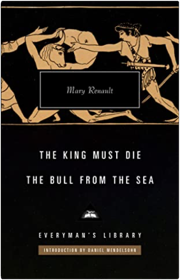 Renault, Mary
Rimbaud: Poems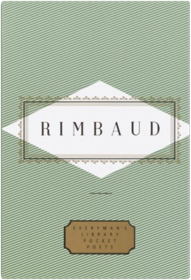 Arthur Rimbaud
The Everyman's Library Pocket Poets hardcover series is popular for its compact size and reasonable price which does not compromise content. Poems: Rimbaud contains selections from Rimbaud's work, including over 100 poems, selected prose, "Letter to Paul Demeny, May 15, 1871," and an index of first lines.
The Radetzky March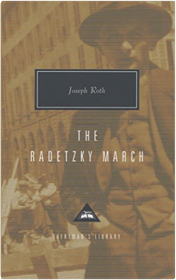 Joseph Roth
Rebellion: Introduction by Carolin Duttlinger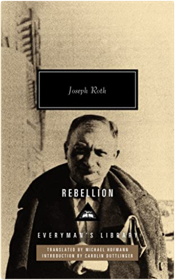 Joseph Roth
Midnight's Children (Everyman's Library (Cloth))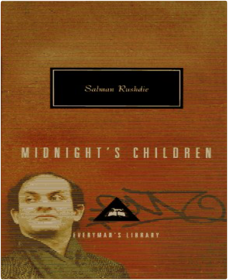 SALMAN RUSHDIE
Anyone who has spent time in the developing world will know that one of Bombay's claims to fame is the enormous film industry that churns out hundreds of musical fantasies each year. The other, of course, is native son Salman Rushdie—less prolific, perhaps than Bollywood, but in his own way just as fantastical. Though Rushdie's novels lack the requisite six musical numbers that punctuate every Bombay talkie, they often share basic plot points with their cinematic counterparts. Take, for example, his 1980 Booker Prize-winning Midnight's Children: two children born at the stroke of midnight on August 15, 1947—the moment at which India became an independent nation—are switched in the hospital. The infant scion of a wealthy Muslim family is sent to be raised in a Hindu tenement, while the legitimate heir to such squalor ends up establishing squatters' rights to his unlucky hospital mate's luxurious bassinet. Switched babies are standard fare for a Hindi film, and one can't help but feel that Rushdie's world-view—and certainly his sense of the fantastical—has been shaped by the films of his childhood. But whereas the movies, while entertaining, are markedly mediocre, Midnight's Children is a masterpiece, brilliant written, wildly unpredictable, hilarious and heartbreaking in equal measure.

Rushdie's narrator, Saleem Sinai, is the Hindu child raised by wealthy Muslims. Near the beginning of the novel, he informs us that he is falling apart—literally: I mean quite simply that I have begun to crack all over like an old jug—that my poor body, singular, unlovely, buffeted by too much history, subjected to drainage above and drainage below, mutilated by doors, brained by spittoons, has started coming apart at the seams. In short, I am literally disintegrating, slowly for the moment, although there are signs of an acceleration. In light of this unfortunate physical degeneration, Saleem has decided to write his life story, and, incidentally, that of India's, before he crumbles into "(approximately) six hundred and thirty million particles of anonymous, and necessarily oblivious, dust." It seems that within one hour of midnight on India's independence day, 1,001 children were born. All of those children were endowed with special powers: some can travel through time, for example; one can change gender. Saleem's gift is telepathy, and it is via this power that he discovers the truth of his birth: that he is, in fact, the product of the illicit coupling of an Indian mother and an English father, and has usurped another's place. His gift also reveals the identities of all the other children and the fact that it is in his power to gather them for a "midnight parliament" to save the nation. To do so, however, would lay him open to that other child, christened Shiva, who has grown up to be a brutish killer. Saleem's dilemma plays out against the backdrop of the first years of independence: the partition of India and Pakistan, the ascendancy of "The Widow" Indira Gandhi, war, and, eventually, the imposition of martial law.

We've seen this mix of magical thinking and political reality before in the works of Günter Grass and Gabriel García Márquez. What sets Rushdie apart is his mad prose pyrotechnics, the exuberant acrobatics of rhyme and alliteration, pun, wordplay, proper and "Babu" English chasing each other across the page in a dizzying, exhilarating cataract of words. Rushdie can be laugh-out-loud funny, but make no mistake—this is an angry book, and its author's outrage lends his language wings. Midnight's Children is Salman Rushdie's irate, affectionate love song to his native land—not so different from a Bombay talkie, after all. —Alix Wilber
Selected Stories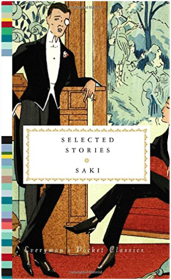 Saki
A beautifully jacketed hardcover selection of 53 darkly witty, whimsical, and macabre short stories by an acknowledged master of the form.

Saki's dazzling tales manage the remarkable feat of being anarchic and urbane at the same time. Studded with Wildean epigrams and featuring well-contrived plots and surprise endings, his stories gleefully skewer the pompous hypocrisies of upper class Edwardian society. But they go beyond mere satire, raising dark humor to extremes of entertaining outrageousness that have rarely since been matched. Saki's elegantly mischievous young heroes sow chaos in their wake without breaking a sweat, and are occasionally joined by werewolves, tigers, eavesdropping house pets, and casually murderous children. This selection includes such famous stories as "Tobermory," "The Open Window," "Sredni Vashtar," "Mrs. Packletide's Tiger," "The Schartz-Metterklume Method," and many more.
Histories: Volume 1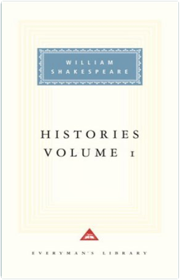 William Shakespeare
(Book Jacket Status: Not Jacketed)

Shakespeare's histories—containing within their crowded tableaux all of the tragedies, confusions, and beauties of human life—are not only drama of the highest order. They also serve as windows through which generations have made themselves familiar with crucial episodes in English history. For an Elizabethan England that had already emerged onto the stage of world power and was hungry to understand the sources and nature of its identity, Shakespeare provided a grandeur born of the transforming power of his art.

This volume contains Henry VI, Parts 1, 2, and 3; Richard III; and King John. The texts, authoritatively edited by Sylvan Barnet, are supplemented with textual notes, bibliographies, a detailed chronology of Shakespeare's life and times, and a substantial introduction in which Tony Tanner discusses each play individually and in the context of Shakespeare's work.
Histories: Volume 2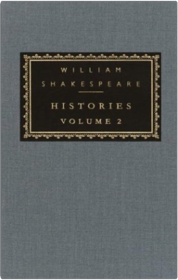 William Shakespeare
(Book Jacket Status: Not Jacketed)
Romances (Everyman's Library)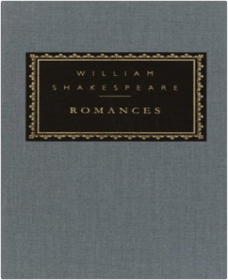 William Shakespeare
The Sonnets and Narrative Poems (Everyman's Library)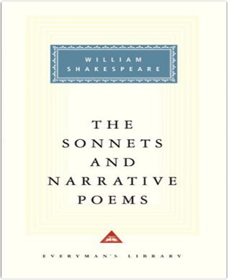 William Shakespeare
Tragedies: Volume 1 (Everyman's Library)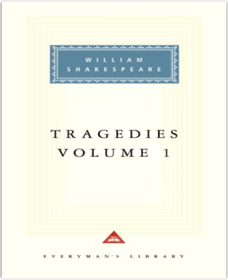 William Shakespeare
Tragedies: Volume 2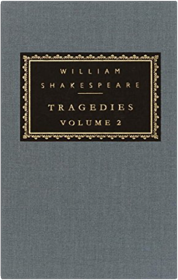 William Shakespeare
We read Shakespeare line by line for his supernatural mastery of all the poetic resources of the English language, and play by play for his utterly human, utterly intimate feeling for our condition as individuals and as social beings.  Through these works, which deal with the transcendence and the corruption of love, the exigencies of power, the domination of fate, and the algebra of human need, an entire civilization has come to understand its character and its destiny.

(Book Jacket Status: Not Jacketed)
Comedies : Volume 1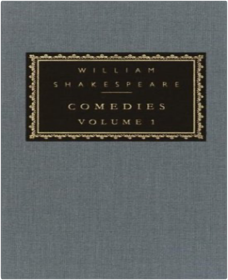 WILLIAM SHAKESPEARE
(Book Jacket Status: Jacketed)

Shakespeare forged his tremendous art in the crucible of his comic imagination, which throughout his life enveloped and contained his tragic one. His early comedies—with their baroque poetic exuberance, intense theatricality, explosive bursts of humor, and superbly concrete realizations of the dialects of love—capture as in a chrysalis all that he was to become. They provide a complete inventory of the mind of our greatest writer in the middle of his golden youth.

This volume contains The Comedy of Errors, The Taming of the Shrew, The Two Gentlemen of Verona, Love's Labor's Lost, A Midsummer Night's Dream, and it's companion piece, Romeo and Juliet, which Tony Tanner describes in his introduction as "a tragedy by less than one minute." The texts, authoritatively edited by Sylvan Barnet, are supplemented with textual notes, bibliographies, a detailed chronology of Shakespeare's life and times, and a substantial introduction in which Tanner discusses each play individually and in the context of Shakespeare's oeuvre.
Comedies, Vol. 2 (Everyman's Library)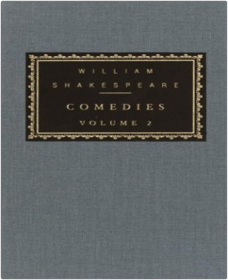 WILLIAM SHAKESPEARE
(Book Jacket Status: Jacketed)

Shakespeare's later comedies were written at the astonishing pace of about two plays a year. In them, he moves beyond the farce of his earlier comedies to richer and more varied dramas. These range from the famous "problem plays," which blend humor with tragedy, to the idyllic romances set in such timeless locales as the Forest of Arden. They contain some of his wittiest and most memorable characters, from cross-dressing heroines, bantering lovers, and wisecracking fools to the villainous but sympathetic Shylock and the boisterous and bawdy Falstaff.

This volume contains The Merchant of Venice, The Merry Wives of Windsor, Much Ado About Nothing, As You Like It, Twelfth Night, All's Well That Ends Well, and Measure for Measure. The authoritatively edited text of the plays is supplemented with footnotes, bibliographies, a detailed chronology of Shakespeare's life and times, and a substantial introduction in which Tony Tanner discusses each play individually and in the context of Shakespeare's work.
Shakespeare: Poems (Everyman's Library Pocket Poets)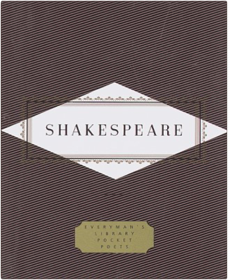 WILLIAM SHAKESPEARE
A Thousand Acres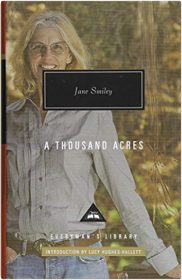 Jane Smiley
The only hardcover edition of Jane Smiley's most famous novel—King Lear on an Iowa farm—which won the Pulitzer Prize in 1992. EVERYMAN'S LIBRARY CONTEMPORARY CLASSICS. With a new introduction.

This powerful twentieth-century reimagining of Shakespeare's King Lear centers on a wealthy Iowa farmer who decides to divide his farm among his three daughters. When the youngest objects, she is cut out of his will, which sets in motion a chain of events that brings dark truths to light. Ambitiously conceived and stunningly written, A Thousand Acres spins the most fundamental themes of truth, justice, love, and pride into a universally acclaimed masterpiece.
The Prime of Miss Jean Brodie, The Girls of Slender Means, The Driver's Seat, The Only Problem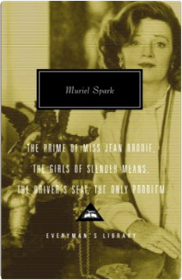 Muriel Spark
(Book Jacket Status: Jacketed)

The brevity of Muriel Spark's novels is equaled only by their brilliance. These four novels, each a miniature masterpiece, illustrate her development over four decades. Despite the seriousness of their themes, all four are fantastic comedies of manners, bristling with wit.

Spark's most celebrated novel, The Prime of Miss Jean Brodie, tells the story of a charismatic schoolteacher's catastrophic effect on her pupils. The Girls of Slender Means is a beautifully drawn portrait of young women living in a hostel in London in the giddy postwar days of 1945. The Driver's Seat follows the final haunted hours of a woman descending into madness. And The Only Problem is a witty fable about suffering that brings the Book of Job to bear on contemporary terrorism.

All four novels give evidence of one of the most original and unmistakable voices in contemporary fiction. Characters are vividly etched in a few words; earth-shaking events are lightly touched on. Yet underneath the glittering surface there is an obsessive probing of metaphysical questions: the meaning of good and evil, the need for salvation, the search for significance.
The Charterhouse of Parma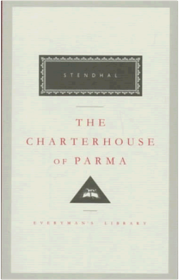 Stendhal
(Book Jacket Status: Jacketed)

Balzac considered it the most important French novel of his time. André Gide later deemed it the greatest of all French novels, and Henry James judged it to be a masterpiece. Now, in a major literary event, Pulitzer Prize-winning poet and distinguished translator Richard Howard presents a new rendition of Stendhal's epic tale of romance, adventure, and court intrigue set in early nineteenth-century Italy.
        The Charterhouse of Parma chronicles the exploits of Fabrizio del Dongo, an ardent young aristocrat who joins Napoleon's army just before the Battle of Waterloo. Yet perhaps the novel's most unforgettable characters are the hero's beautiful aunt, the alluring Duchess of Sanseverina, and her lover, Count Mosca, who plot to further Fabrizio's political career at the treacherous court of Parma in a sweeping story that illuminates an entire epoch of European history.
        "Stendhal has written The Prince up to date, the novel that Machiavelli would write if he were living banished from Italy in the nineteenth century," noted Balzac in his famous review of The Charterhouse of Parma. "Never before have the hearts of princes, ministers, courtiers, and women been depicted like this. . . . One sees perfection in every detail. . . . [It] has the magnitude of a canvas fifty feet by thirty, and at the same time the manner, the execution, is Dutch in its minuteness. . . . The Charterhouse of Parma often contains a whole book in a single page. . . . It is a masterpiece."
        This edition includes original illustrations by Robert Andrew Parker and Notes and a Translator's Afterword by Richard Howard.
Scarlet and Black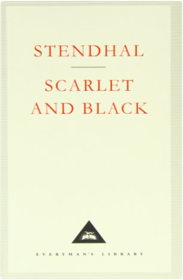 Stendhal
In this account of a disillusioned soul failing to come to terms with reality, the novelist recreates the Byronic anti-hero in the context of post-revolutionary France where the church, politics and society itself are in upheaval.
Zeno's Conscience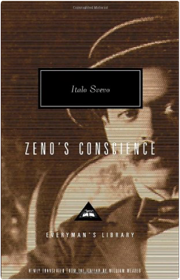 Italo Svevo
The modern Italian classic discovered and championed by James Joyce, Zeno's Conscience is a marvel of psychological insight, published here in a fine new translation by William Weaver–the first in more than seventy years.

 

Italo Svevo's masterpiece tells the story of a hapless, doubting, guilt-ridden man paralyzed by fits of ecstasy and despair and tickled by his own cleverness. His doctor advises him, as a form of therapy, to write his memoirs; in doing so, Zeno reconstructs and ultimately reshapes the events of his life into a palatable reality for himself–a reality, however, founded on compromise, delusion, and rationalization.

 

With cigarette in hand, Zeno sets out in search of health and happiness, hoping along the way to free himself from countless vices, not least of which is his accursed "last cigarette!" (Zeno's famously ineffectual refrain is inevitably followed by a lapse in resolve.) His amorous wanderings win him the shrill affections of an aspiring coloratura, and his confidence in his financial savoir-faire involves him in a hopeless speculative enterprise. Meanwhile, his trusting wife reliably awaits his return at appointed mealtimes.

 

Zeno's adventures rise to antic heights in this pioneering psychoanalytic novel, as his restlessly self-preserving commentary inventively embroiders the truth. Absorbing and devilishly entertaining, Zeno's Conscience is at once a comedy of errors, a sly testimonial to the joys of procrastination, and a surpassingly lucid vision of human nature by one of the most important Italian literary figures of the twentieth century.

 (Book Jacket Status: Jacketed)
Waterland (Everyman's Library (Cloth))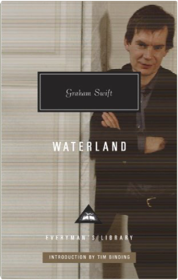 Graham Swift
Graham Swift's extraordinary masterpiece—a finalist for the Booker Prize—WATERLAND weaves together eels and incest, ale-making and madness, the heartless sweep of history and a family romance as tormented as Greek tragedy into one epic story.

In the flat, watery Fen Country of East Anglia, a passionate history teacher named Tom Crick is being forced into early retirement from the school where he has taught for thirty years. When a student rebelliously questions the value of the subject to which Tom has devoted his life, Tom responds with his own personal retrospective. His story—intertwined with the stories of the local wetlands, the French Revolution, and World War II, among other things—throws light onto the dark circumstances of the current day, revealing how his wife's tragic youth led to the events surrounding his forced retirement. A monumental tribute to the past, a gripping multigenerational family saga, and a powerful affirmation of the history of self, this exceptional novel illuminates the cycles of time in which we live.

Book Jacket Status: Jacketed

Introduction by Tim Bunding
Gulliver's Travels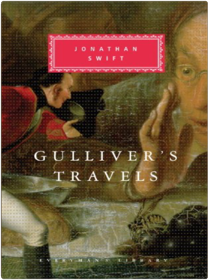 Jonathan Swift
(Book Jacket Status: Not Jacketed)

An immediate success on its publication in 1726, GULLIVER'S TRAVELS was read, as John Gay put it, "from the cabinet council to the nursery." Dean Swift's great satire is presented here in its unexpurgated entirety.
The Best of Tagore: Edited and Introduced by Rudrangshu Mukherjee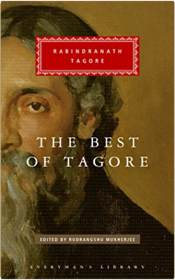 Tagore, Rabindranath
Bedtime Stories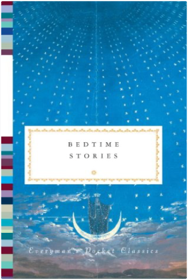 Diana Secker Tesdell
As Scheherezade proved long ago, good stories make the best bedtime entertainment. The tales collected here represent the essence of the storyteller's art, with its ancient roots in fantastical legends and tales told around a fire.

In Bedtime Stories, great writers of the past two centuries explore the boundaries between the real and the unreal, between waking and dreaming. From the surreal night visions of Nathaniel Hawthorne's "Young Goodman Brown" to the unspeakable horror that haunts two little girls in A. S. Byatt's "The Thing in the Forest," from Washington Irving's comical "The Legend of Sleepy Hollow" to Ursula K. LeGuin's sly perspective on Sleeping Beauty in "The Poacher," these spellbinding stories transform the stuff of fables and fairy tales into high art. Isak Dinesen, Vladimir Nabokov, Angela Carter, Julio Cortázar, Steven Millhauser, Neil Gaiman, Haruki Murakami, and many more mingle their voices in this one-volume gateway to dreams—the perfect bedside companion for fiction lovers everywhere.
Christmas Stories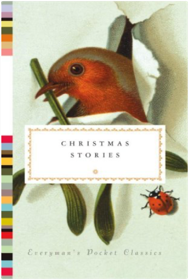 Diana Secker Tesdell
(Book Jacket Status: Jacketed)

Now joining Everyman's Library—the most extensive and distinguished collectible library of the world's greatest works—is an appealing new collection in a small Pocket Classics format, perfect for gift giving and reading pleasure.

Christmas Stories is a treasury of short fiction by great writers of the past two centuries—from Dickens and Tolstoy to John Updike and Alice Munro. As a literary subject, Christmas has inspired everything from intimate domestic dramas to fanciful flights of the imagination, and the full range of its expression is represented in this wonderfully engaging anthology.

Goblins frolic in the graveyard of an early Dickens tale and a love-struck ghost disrupts a country estate in Elizabeth Bowen's "Green Holly." The plight of the less fortunate haunts Chekhov's "Vanka" and Willa Cather's "The Burglar's Christmas" but takes a boisterously comic turn in Damon Runyon's "Dancing Dan's Christmas" and in John Cheever's "Christmas Is a Sad Season for the Poor." From Vladimir Nabokov's intensely moving story of a father's grief in "Christmas" to Truman Capote's hilarious yet heartbreaking "A Christmas Memory," from Grace Paley's Jewish girl starring in the Christmas pageant in "The Loudest Voice" to the dysfunctional family ski holiday in Richard Ford's "Crèche"—each of the stories gathered here is imbued with Christmas spirit (of one kind or another), and all are richly and indelibly entertaining.
Love Stories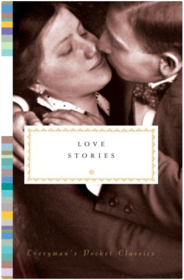 Diana Secker Tesdell
A new anthology of literary love stories—the third collection in the appealing Pocket Classics format—perfect for Valentine's Day.

Here are nineteen stories from a rich array of writers, and here is every kind of romantic entanglement: from the raw, erotic passion of D. H. Lawrence and Colette to the wickedly cynical comedy of Dorothy Parker and Roald Dahl, from the yearnings of unrequited romantic illusions in F. Scott Fitzgerald's "Winter Dreams" to the agonizing madness of jealousy in Vladimir Nabokov's "That in Aleppo Once . . ." The objects of passion in these stories range from a glamorous silent-movie starlet in Elizabeth Bowen's haunting "Dead Mabelle" to an emotionally opaque heart surgeon in Margaret Atwood's "Bluebeard's Egg." Jhumpa Lahiri plumbs the depths of despair between a husband and wife separated by tragedy, while Lorrie Moore movingly portrays a husband and wife for whom tragedy becomes a bond. Katherine Mansfield, Tobias Wolff, and William Trevor explore the intricacies of long-term relationships, while Guy de Maupassant, Italo Calvino, and T. C. Boyle portray the initial, elemental force of love.

A collection as alluring, moving, and intoxicating as its timeless theme.
New York Stories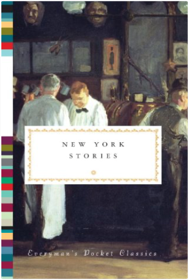 Diana Secker Tesdell
An irresistible anthology of classic tales of New York in the tradition of Christmas Stories, Love Stories, and Stories of the Sea.

Writers have always been enthralled and inspired by New York City, and their vibrant and varied stories provide a kaleidoscopic vision of the city's high life, low life, nightlife, and everything in between. From the wisecracking Broadway guys and dolls of Damon Runyon to the glittering ballrooms of Edith Wharton, from the jazz- soaked nightspots of Jack Kerouac and James Baldwin to the starry- eyed tourists in John Cheever and Shirley Jackson to the ambitious immigrants conjured by Edwidge Danticat and Junot Diaz— this is New York in all its grittiness and glamour. Here is the hectic, dazzling chaos of Times Square and the elegant calm of galleries in the Met; we meet Yiddish matchmakers in the Bronx, Haitian nannies in Central Park, starving artists, and hedonistic yuppies—a host of vivid characters nursing their dreams in the tiny apartments, the lonely cafés, and the bustling streets of the city that never sleeps.
Shaken and Stirred: Intoxicating Stories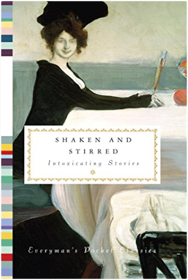 Diana Secker Tesdell
Shaken and Stirred is an enticing literary cocktail of stories about drinking and making merry by great writers from the past two centuries.
           
In this lively collection, wine snobs receive their comeuppances at the hands of Roald Dahl and Edgar Allan Poe; innocents overimbibe in tales by Jack London and Alice Munro; riotous partying exacts a comic price in stories by P. G. Wodehouse and Kingsley Amis; Charles Jackson and Jean Rhys chronicle liquor-soaked epiphanies; while John Cheever, Vladimir Nabokov, and Robert Coover set their characters afloat on surreal, soul-revealing adventures. Here, too, are well-lubricated tales by Dickens, Twain, Beckett, Colette, Dorothy Parker, F. Scott Fitzgerald, Dawn Powell, Clarice Lispector, Joy Williams, Penelope Lively, and many more.

The settings include hotels and restaurants, a wine cellar in Italy, a café in Paris, a bar in Dublin, a New York nightclub, Jazz Age speakeasies, suburban lawn parties, and the occasional jail cell, and are peopled by lovers and loners, bartenders and chorus girls, youths taking their first sips and experienced tipplers waking with hangovers. Whether living it up or drowning their sorrows, the vividly drawn characters in these sparkling pages will leave you shaken and stirred.
Stories of Art and Artists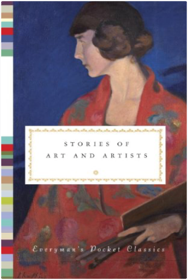 Diana Secker Tesdell
Stories of Art and Artists gathers two centuries of classic stories from around the world. From Nathaniel Hawthorne's "The Artist of the Beautiful" and Albert Camus's "The Artist at Work" to Bernard Malamud's "Rembrandt's Hat" and Aimee Bender's "The Color Master," the tales collected here range from haunting fables about the power of art to vivid portraits of those who create.

Writers have long been fascinated by the idea of artistic genius, the relationship between portraits and their subjects, the inspirational role of muses, and the effects on artists of ambition, failure, and success. Art forms featured in these pages include sculpture, pottery, architecture, miniatures, landscapes, portraits, and abstract painting, illumined in brilliant stories by such great writers as Honoré de Balzac, Hermann Hesse, Franz Kafka, Marguerite Yourcenar, John Berger, William Boyd, Doris Lessing, Valerie Martin, Julian Barnes, Orhan Pamuk, and A. S. Byatt.  Their dazzling literary evocations of the visual arts—using one art form to reflect on another—make Stories of Art and Artists an irresistible gift for lovers of art of all kinds.

(Book Jacket Status: Jacketed)
Walden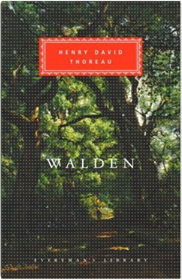 Henry David Thoreau
By virtue of its casual, off-handedly brilliant wisdom and the easy splendor of its nature writing, Thoreau's account of his adventure in self-reliance on the shores of a pond in Massachusetts is one of the signposts by which the modern mind has located itself in an increasingly bewildering world. Deeply sane, invigorating in its awareness of humanity's place in the moral and natural order, Walden represents the progressive spirit of nineteenth-century America at its eloquent best.

(Book Jacket Status: Jacketed)
Childhood, Boyhood, and Youth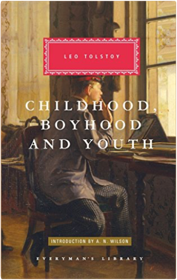 Leo Tolstoy
War and Peace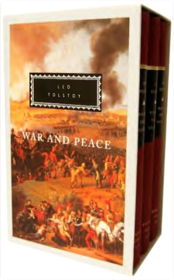 Leo Tolstoy
War and Peace broadly focuses on Napoleon's invasion of Russia in 1812 and follows three of the most well-known characters in literature: Pierre Bezukhov, the illegitimate son of a count who is fighting for his inheritance and yearning for spiritual fulfillment; Prince Andrei Bolkonsky, who leaves his family behind to fight in the war against Napoleon; and Natasha Rostov, the beautiful young daughter of a nobleman who intrigues both men.

As Napoleon's army invades, Tolstoy brilliantly follows characters from diverse backgrounds—peasants and nobility, civilians and soldiers—as they struggle with the problems unique to their era, their history, and their culture. And as the novel progresses, these characters transcend their specificity, becoming some of the most moving—and human—figures in world literature. Translated by Louise and Aylmer Maude.

(Book Jacket Status: Not Jacketed)

 

Three-Volume Boxed Set
Collected Shorter Fiction - Volume 1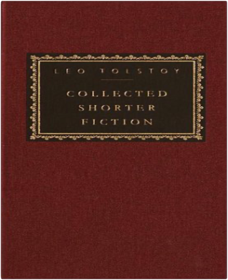 LEO TOLSTOY
Collected Shorter Fiction - Volume 2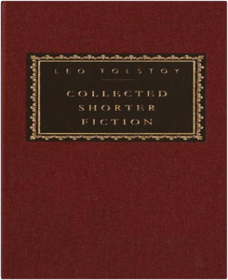 LEO TOLSTOY
Barchester Towers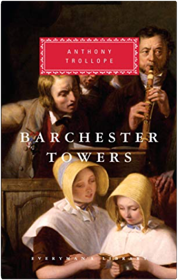 Anthony Trollope
Can You Forgive Her?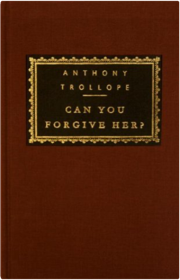 Anthony Trollope
(Book Jacket Status: Not Jacketed)
The Duke's Children: The Only Complete Edition (Everyman's Library (Cloth))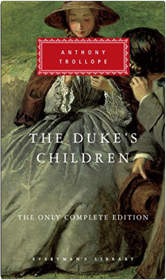 Anthony Trollope
Newly restored from the original manuscript and more than a quarter longer than existing editions: one of the finest novels from one of the greatest English novelists is finally available in the form he intended.

Trollope wrote The Duke's Children, his final Palliser novel, as a four-volume work but was required by his publisher to reduce it to three, necessitating the loss of nearly sixty-five thousand words. A team of researchers led by Steven Amarnick has worked with the manuscript at Yale's Beinecke Library to restore the novel to its original form. The result is richer and more complex, with a subtly different ending, a clearly superior book to the one that has always been published.
 
Plantagenet Palliser, the Duke of Omnium, has lost both his vivacious wife, Lady Glencora, and his position as prime minister of Great Britain. The bereft duke is left to try to manage his three grown children, whose rebellions take the various forms of gambling debts, university pranks, and unsuitable romantic attachments. But though he fails to understand his offspring, Palliser truly cares for them, and he navigates the clash of generations with a growing awareness of the necessity of compromises, both political and personal. Insightful, entertaining, and compassionate—and now restored to its full glory—The Duke's Children is a fitting conclusion to the epic Palliser series, one of the most remarkable achievements of British fiction.
The Eustace Diamonds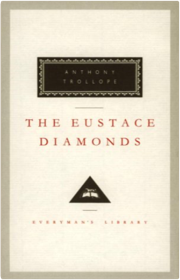 Anthony Trollope
Anthony Trollope's celebrated Parliamentary novels, of which The Eustace Diamonds (1873) is the third and most famous, are at once unfailingly amusing social comedies, melodramas of greed and deception, and precise nature studies of the political animal in its mid-Victorian habitat. With its purloined jewels, its conniving, resilient, mercenary heroine, and its partiality for the human spectacle in all its complexity, The Eustace Diamonds is a splendid example of Trollope's art at its most assured.
Fathers and Children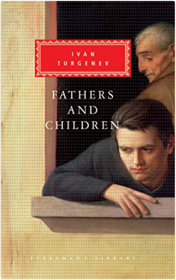 Ivan Turgenev
A Sportsman's Notebook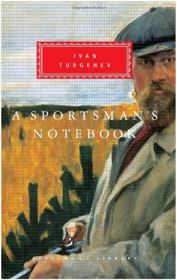 Ivan Turgenev
Ivan Turgenev's first literary masterpiece is a sweeping portrayal of the magnificent nineteenth–century Russian countryside and the harsh lives of those who inhabited it. In a series of sketches, a hunter wanders through the vast landscape of steppe and forest in search of game, encountering a varied cast of peasants, landlords, bailiffs, overseers, horse traders, and merchants. He witnesses both feudal tyranny and the fatalistic submission of the tyrannized, against a backdrop of the sublime and pitiless terrain of rural Russia.

 

These beautifully embellished, evocative stories were not only universally popular with the reading public but, through the influence they exerted on important members of the Tsarist bureaucracy, contributed to the major political event of mid–nineteenth–century Russia, the Great Emancipation of the serfs in 1861. Rarely has a book that offers such undiluted literary pleasure also been so strong a force for significant social change. With an introduction by Ivan Turgenev, this version was translated by Charles and Natasha Hepburn.

(Book Jacket Status: Jacketed)
Collected Nonfiction, Volume 1: Selections from the Autobiography, Letters, Essays, and Speeches (Everyman's Library (Cloth))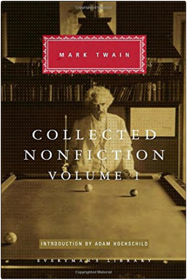 Mark Twain
The first of two hardcover volumes collecting the major nonfiction by the "father of American literature": more than 150 letters, essays, and speeches selected to showcase the dazzling range of his interests and passions. An Everyman's Library Original.

Whether crossing the Atlantic and Pacific Oceans or blazing through Europe and the Americas, Twain turned his trademark wit, candor, and acerbic sarcasm on all his experiences. We can trace his personal evolution through his ambition-filled missives home to Missouri after moving out west to be a fledgling reporter, his raucous stories of navigating a steamboat down the Mississippi, his romantic-turned-elegiac sentiments for his wife, Livy, and, later in life, his darker reflections on the ills of society. Often too outrageous not to be true, Twain's real-life adventures added to his enduring legend, while his clear-eyed view of humanity has provided an unmatched blend of entertainment and moral integrity for generations of readers.
Collected Nonfiction, Volume 2: Selections from the Memoirs and Travel Writings (Everyman's Library (Cloth))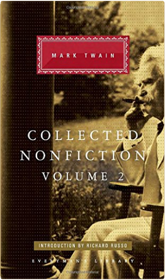 Mark Twain
The second of two hardcover volumes collecting the major nonfiction by the "father of American literature," including excerpts from The Innocents Abroad, Roughing It, A Tramp Abroad, and Life on the Mississippi. 

Twain's playful exuberance and remarkable storytelling gifts are on full display as he regales readers with real-life adventures in these rollicking, shrewd, and hilarious autobiographical works. In these pages, we follow him through his stint as a fledgling reporter out west to his attempt to navigate a steamboat on the Mississippi River, and all during his experiences as an irreverent and skeptical traveler through Europe and the Holy Land. Gleefully iconoclastic, whether he is puncturing the pretensions of others or aiming his satirical barbs squarely at himself, Twain also proves to be deeply compassionate, as fierce in his condemnation of injustice as he is skillful in mining the humor in human folly. Long hailed as "the Lincoln of our literature," Twain here demonstrates the rich and fertile a blend of contradictions he harborded as much as the dynamic nation he came to embody—and define.
The Complete Short Stories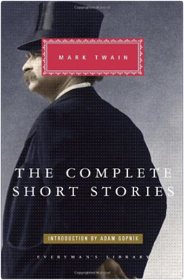 Mark Twain
These sixty satirical, rollicking, uproarious tales by the greatest yarn-spinner in our literary history are as fresh and vivid as ever more than a century after their author's death.
Mark Twain's famous novels Tom Sawyer and Huckleberry Finn have long been hailed as major achievements, but the father of American literature also made his mark as a master of the humorous short story. All the tales he wrote over the course of his lengthy career are gathered here, including such immortal classics as "The Notorious Jumping Frog of Calaveras County," "The Man That Corrupted Hadleyburg," "The Diary of Adam and Eve," and "The $30,000 Bequest." Twain's inimitable wit, his nimble plotting, and his unerring insight into human nature are on full display in these wonderfully entertaining stories.
Tom Sawyer and Huckleberry Finn (Everyman's Library)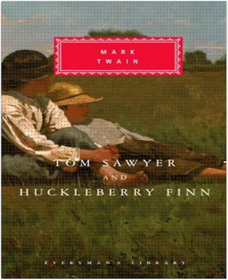 Mark Twain
Reunion: Introduction by Ali Smith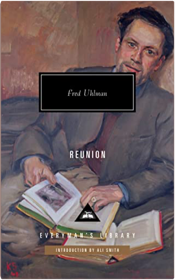 Fred Uhlman
The Maples Stories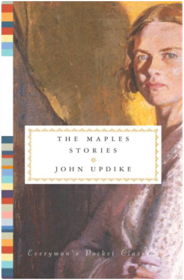 John Updike
(Book Jacket Status: Jacketed)

Collected together for the first time in hardcover, these eighteen classic stories from across John Updike's career form a luminous chronicle of the life and times of one marriage in all its rich emotional complexity.

In 1956, Updike published a story, "Snowing in Greenwich Village," about a young couple, Joan and Richard Maple, at the beginning of their marriage. Over the next two decades, he returned to these characters again and again, tracing their years together raising children, finding moments of intermittent happiness, and facing the heartbreak of infidelity and estrangement. Seventeen Maples stories were collected in 1979 in a paperback edition titled Too Far to Go, prompted by a television adaptation. Now those stories appear in hardcover for the first time, with the addition of a later story, "Grandparenting," which returns us to the Maples's lives long after their wrenching divorce.
Olinger Stories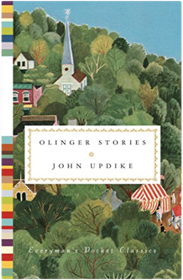 John Updike
Rabbit Angstrom : The Four Novels : Rabbit, Run, Rabbit Redux, Rabbit Is Rich, Rabbit at Rest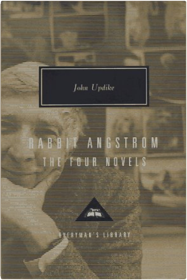 John Updike
Four works in one volume
The Complete Henry Bech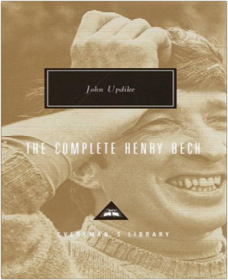 JOHN UPDIKE
Since tales of his exploits began appearing in The New Yorker more than thirty years ago, Henry Bech, John Updike's playfully irreverent alter-ego, has charmed readers with his aesthetic dithering and his seemingly inexhaustible libido. The Bech stories—collected in one volume for the first time, and featuring a final, series-capping story, "His Oeuvre"—cast an affectionate eye on the famously unproductive Jewish-American writer, offering up a stream of wit, whimsy, and lyric pungency unmatched in American letters.

From his birth in 1923 to his belated paternity and public apotheosis as a spry septuagenarian in 1999, Bech plugs away, globetrotting in the company of foreign dignitaries one day and schlepping in tattered tweeds on the college lecture circuit the next. By turns cynical and naïve, wry and avuncular, and always amorous, he is Updike's most endearing confection—a Lothario, a curmudgeon, and a winsome literary icon all in one. A perfect forum for Updike's limber prose, The Complete Henry Bech is an arch portrait of the literary life in America from an incomparable American writer.
Three Novels: Journey to the Center of the Earth / Twenty Thousand Leagues Under the Sea / Round the World in Eighty Days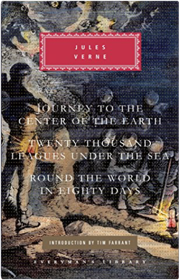 Jules Verne
The Aeneid (Everyman's Library)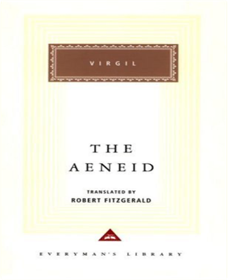 Virgil
Candide and Other Stories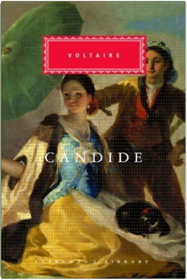 Voltaire
Candide, the wittiest and best-loved book of a genius who is still unequaled in his ability to spin art out of philosophy, became a huge bestseller in Europe after it was published in 1759. Voltaire, skeptical of the systems of philosophy that were floated about to explain the workings of the world, used this satirical story about the optimist Candide and his friend Dr. Pangloss to interrogate and discredit the philosophies and approach more closely the truth about human life, suffering, and happiness in the real world. Now, the short novel Candide is considered one of the most important texts of the enlightenment.
Eliot: Poems (Everyman's Library Pocket Poets)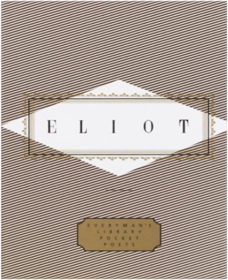 T.S. ELIOT PETER WASHINGTON
Black Mischief, Scoop, The Loved One, The Ordeal of Gilbert Pinfold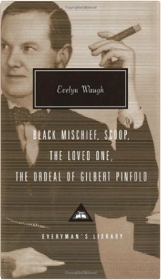 Evelyn Waugh
(Book Jacket Status: Jacketed)

In honor of the hundredth anniversary of Evelyn Waugh's birth, four of the master's most wickedly scathing comedies are here brought together in one volume.

Black Mischief is Waugh at his most mischievous–inventing a politically loopy African state as a means of pulverizing politics at home. In Scoop, it is journalism's turn to be drawn and quartered. The Loved One (which became a famously hilarious film) sends up the California mortuary business. And The Ordeal of Gilbert Pinfold is a burst of fictionalized autobiography in which Pinfold goes mad, more or less, on board an ocean liner.

Here in four short–very different–novels are the mordant wit, inspired farce, snapping dialogue, and amazing characters that are the essence of everything Waugh ever wrote.
Brideshead Revisited (Everyman's Library)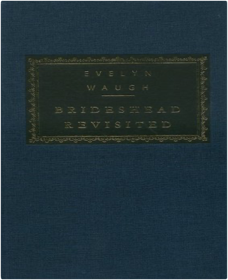 Evelyn Waugh
The Complete Short Stories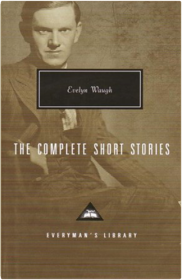 Evelyn Waugh
(Book Jacket Status: Jacketed)

Evelyn Waugh's short stories are the marvelous, concentrated riffs of his comic genius, revealing in miniaturized perfection all the elements that made him the greatest comic writer of our century. We find in them Waugh's almost superhuman technical skill as a writer and his quicksilver attentiveness to the minutiae of human absurdity, as well as his worldly knowledge, his tenderness, his perceptive compassion, and his sophisticated, disabused, but nevertheless forceful idealism.

The thirty-nine stories collected here include such small masterpieces as "Mr. Loveday's Little Outing" and "Scott-King's Modern Europe"; an alternative ending to Waugh's novel A Handful of Dust; a "missing chapter" in the life of Charles Ryder, the hero of Brideshead Revisited; and two linked stories, remnants of an abandoned novel that Waugh considered his best writing.

This edition contains the original illustrations to "Love Among the Ruins," as well as more than thirty graphics produced by the author as an Oxford undergraduate in the 1920s.
Decline and Fall (Everyman's Library Classics)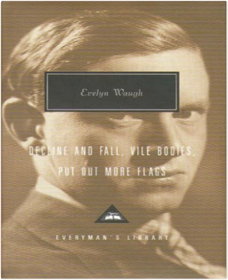 Evelyn Waugh
The Sword of Honour Trilogy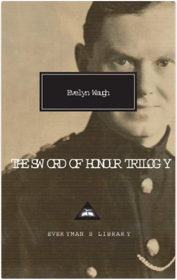 Evelyn Waugh
(Book Jacket Status: Jacketed)

This trilogy of novels about World War II, largely based on his own experiences as an army officer, is the crowning achievement of Evelyn Waugh's career. Its central character is Guy Crouchback, head of an ancient but decayed Catholic family, who at first discovers new purpose in the challenge to defend Christian values against Nazi barbarism, but then gradually finds the complexities and cruelties of war too much for him. Yet, though often somber, the Sword of Honour trilogy is also a brilliant comedy, peopled by the fantastic figures so familiar from Waugh's early satires. The deepest pleasures these novels afford come from observing a great satiric writer employ his gifts with extraordinary subtlety, delicacy, and human feeling, for purposes that are ultimately anything but satiric.
Waugh Abroad: The Collected Travel Writing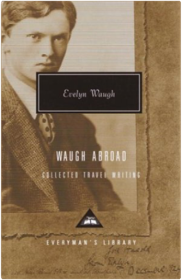 Evelyn Waugh
(Book Jacket Status: Jacketed)

Thirty years' worth of Evelyn Waugh's inimitable travel writings have been gathered together for the first time in one volume.

Waugh's accounts of his travels–spanning the years from 1929 to 1958–describe journeys through the West Indies, Mexico, South America, the Holy Land, and Africa. And just as his travels informed his fiction, his novelist's sensibility is apparent in each of these pieces. Waugh pioneered the genre of modern travel writing in which the comic predicament of the traveler is as central as the world he encounters. He wrote with as sharp an eye for folly as for foliage, and a delight in the absurd, not least where his own comfort and dignity are concerned.

From his fresh take on the well-traveled and hence already "fully labeled" Mediterranean region in Labels, to a close-up view of Haile Selassie's coronation in Remote People, from a comically miserable stint in British Guiana.
The Time Machine, The Invisible Man, The War of the Worlds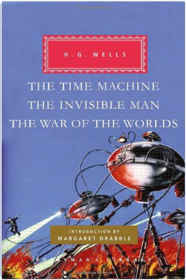 H.G. Wells
Gathered together in one hardcover volume: three timeless novels from the founding father of science fiction.

The first great novel to imagine time travel, The Time Machine (1895) follows its scientist narrator on an incredible journey that takes him finally to Earth's last moments—and perhaps his own. The scientist who discovers how to transform himself in The Invisible Man (1897) will also discover, too late, that he has become unmoored from society and from his own sanity. The War of the Worlds (1898)—the seminal masterpiece of alien invasion adapted by Orson Welles for his notorious 1938 radio drama, and subsequently by several filmmakers—imagines a fierce race of Martians who devastate Earth and feed on their human victims while their voracious vegetation, the red weed, spreads over the ruined planet.

Here are three classic science fiction novels that, more than a century after their original publication, show no sign of losing their grip on readers' imaginations.
The Age of Innocence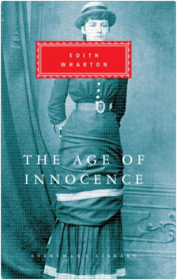 Edith Wharton
(Book Jacket Status: Jacketed)

The Age of Innocence, one of Edith Wharton's most renowned novels and the first by a woman to win the Pulitzer Prize, exquisitely details the struggle between love and responsibility through the experiences of men and women in Gilded Age New York.

The novel follows Newland Archer, a young, aristocratic lawyer engaged to the cloistered, beautiful May Welland. When May's disgraced cousin Ellen arrives from Europe, fleeing her marriage to a Polish Count, her worldly, independent nature intrigues Archer, who soon falls in love with her. Trapped by his passionless relationship with May and the social conventions that forbid a relationship with Ellen, Archer finds himself torn between possibility and duty.

Wharton's profound understanding of her characters' lives makes the triangle of Archer, May, and Ellen come to life with an irresistible urgency. A wry, incisive look at the ways in which love and emotion must negotiate the complex rules of high society, The Age of Innocence is one of Wharton's finest, most illuminative works.

With an introduction by Peter Washington
Ethan Frome, Summer, Bunner Sisters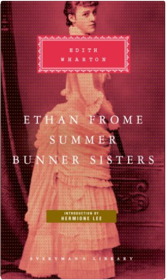 Edith Wharton
(Book Jacket Status: Jacketed)

These three brilliantly wrought, tragic novellas explore the repressed emotions and destructive passions of working-class people far removed from the social milieu usually inhabited by Edith Wharton's characters.

Ethan Frome is one of Wharton's most famous works; it is a tightly constructed and almost unbearably heartbreaking story of forbidden love in a snowbound New England village. Summer, also set in rural New England, is often considered a companion to Ethan Frome-Wharton herself called it "the hot Ethan"-in its portrayal of a young woman's sexual and social awakening. Bunner Sisters takes place in the narrow, dusty streets of late nineteenth-century New York City, where the constrained but peaceful lives of two spinster shopkeepers are shattered when they meet a man who becomes the unworthy focus of all their pent-up hopes.

All three of these novellas feature realistic and haunting characters as vivid as any Wharton ever conjured, and together they provide a superb introduction to the shorter fiction of one of our greatest writers.
The House of Mirth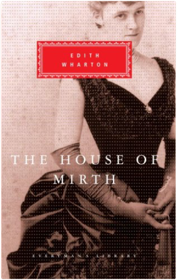 Edith Wharton
Introduction by Pamela Knights
London Stories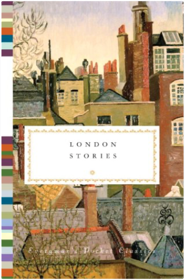 Jerry White
London has the greatest literary tradition of any city in the world. Its roll call of storytellers includes cultural giants like Shakespeare, Defoe, and Dickens, and an innumerable host of writers of all sorts who sought to capture the essence of the place.

Acclaimed historian Jerry White has collected some twenty-six stories to illustrate the extraordinary diversity of both London life and writing over the past four centuries, from Shakespeare's day to the present. These are stories of fact and fiction and occasionally something in between, some from well-known voices and others practically unknown. Here are dramatic views of such iconic events as the plague, the Great Fire of London, and the Blitz, but also William Thackeray's account of going to see a man hanged, Thomas De Quincey's friendship with a teenaged prostitute, and Doris Lessing's defense of the Underground. This literary London encompasses the famous Baker Street residence of Conan Doyle's Sherlock Holmes and the bombed-out moonscape of Elizabeth Bowen's wartime streets, Charles Dicken's treacherous River Thames and Frederick Treves's tragic Elephant Man. Graham Greene, Jean Rhys, Muriel Spark, and Hanif Kureishi are among the many great writers who give us their varied Londons here, revealing a city of boundless wealth and ragged squalor, of moving tragedy and riotous joy.

(Book Jacket Status: Jacketed)
Voss (Everyman's Library (Cloth))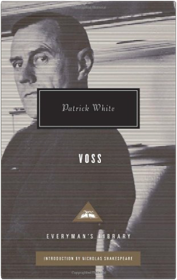 Patrick White
The Everyman's Library edition of this classic account of an epic physical and spiritual journey across the outback—by the only Australian writer to win the Nobel Prize—has a full-cloth, quality hardcover binding with a silk ribbon marker, and includes a chronology and an introduction by Nicholas Shakespeare.

The character of Johann Voss is based on an actual nineteenth-century explorer, Ludwig Leichhardt, who attempted to cross the entire continent of Australia from east to west in 1848 but disappeared in the attempt. With visionary intensity, Patrick White imagines Voss's last journey across the desert and the waterlogged plains of central Australia. But this magisterial novel is also a love story, for the explorer is inextricably bound up with an orphaned young woman whose inner life, like his own, is at odds with the world. In language poetic and passionate yet grounded in shrewd, often comic, social observations and naturalistic portrayals of farmers, convicts, employers, servants, and aborigines, White creates both a spellbinding adventure and a myth for our time.
Paris Stories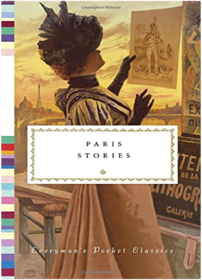 Shaun Whiteside
Paris Stories gathers classic stories about the City of Light by a wide range of writers across four centuries.

Perhaps no other European city has so captured the imagination of the artistically and romantically minded. Laurence Sterne explores the temptations of the French capital in a teasing study of foreign mores, and Restif de la Bretonne provides an eyewitness account of the horrors and glories of the French Revolution. Hugo, Balzac, Flaubert, and Zola offer fascinating portraits of the growing metropolis's teeming humanity; the Goncourt brothers chronicle its glittering literary circles; and Huysmans describes a memorable evening at the Folies Bergère. Colette recounts the sensual adventures of a young girl in the decadent Paris of the early twentieth century, while F. Scott Fitzgerald revels in its urban glamour. Jean Rhys's lost heroines wander from café to café, James Baldwin celebrates the city's sexual freedoms, and Raymond Queneau gleefully reinvents the language of the street. In more recent decades, Michel Tournier's North African immigrant walks a camel along the boulevards and Nobel laureate Patrick Modiano nostalgically maps the famed Parisian arrondissements. Theatrical and elegant, seamy and intellectual, Paris has never lost its alluring power, richly evoked in these compelling and seductive tales.
Whitman: Poems (Everyman's Library Pocket Poets)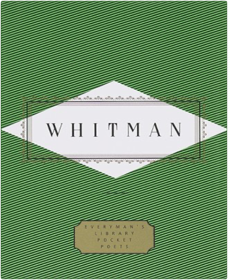 WALT WHITMAN
Plays, Prose Writings and Poems (Everyman's Library)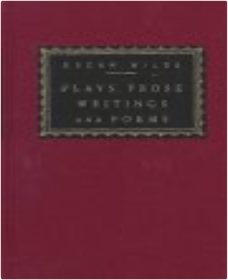 Oscar Wilde
The Best of Wodehouse: An Anthology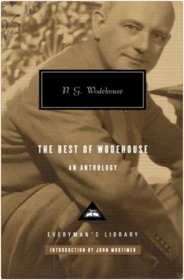 P.G. Wodehouse
(Book Jacket Status: Jacketed)

With a New Introduction by John Mortimer

P.G. Wodehouse (1881-1975) was perhaps the most widely acclaimed British humorist of the twentieth century. Throughout his career, he brilliantly examined the complex and idiosyncratic nature of English upper-crust society with hilarious insight and wit. The works in this volume provide a wonderful introduction to Wodehouse's work and his unique talent for joining fantastic plots with authentic emotion.

In The Code of the Woosters, Wodehouse's most famous duo, Bertie Wooster and his unflappable valet Jeeves, risks all to steal a cream jug. Uncle Fred in the Springtime, part of the famous Blandings Castle series, follows Uncle Fred as he attempts to ruin the Duke of Blandings while he is preoccupied with his favorite pig. Fourteen stories feature some of Wodehouse's most memorable characters, and three autobiographical pieces provide a revealing look into Wodehouse's life.

With his gift for hilarity and his ever-human tone, Wodehouse and his work have never felt more lively.
Mrs. Dalloway (Everyman's Library (Cloth))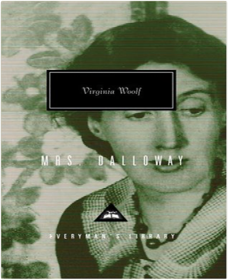 Virginia Woolf
As Clarissa Dalloway walks through London on a fine June morning, a sky-writing plane captures her attention. Crowds stare upwards to decipher the message while the plane turns and loops, leaving off one letter, picking up another. Like the airplane's swooping path, Virginia Woolf's Mrs. Dalloway follows Clarissa and those whose lives brush hers—from Peter Walsh, whom she spurned years ago, to her daughter Elizabeth, the girl's angry teacher, Doris Kilman, and war-shocked Septimus Warren Smith, who is sinking into madness.

As Mrs. Dalloway prepares for the party she is giving that evening, a series of events intrudes on her composure. Her husband is invited, without her, to lunch with Lady Bruton (who, Clarissa notes anxiously, gives the most amusing luncheons). Meanwhile, Peter Walsh appears, recently from India, to criticize and confide in her. His sudden arrival evokes memories of a distant past, the choices she made then, and her wistful friendship with Sally Seton.

Woolf then explores the relationships between women and men, and between women, as Clarissa muses, "It was something central which permeated; something warm which broke up surfaces and rippled the cold contact of man and woman, or of women together.... Her relation in the old days with Sally Seton. Had not that, after all, been love?" While Clarissa is transported to past afternoons with Sally, and as she sits mending her green dress, Warren Smith catapults desperately into his delusions. Although his troubles form a tangent to Clarissa's web, they undeniably touch it, and the strands connecting all these characters draw tighter as evening deepens. As she immerses us in each inner life, Virginia Woolf offers exquisite, painful images of the past bleeding into the present, of desire overwhelmed by society's demands. —Joannie Kervran Stangeland
To the Lighthouse (Everyman's Library (Cloth))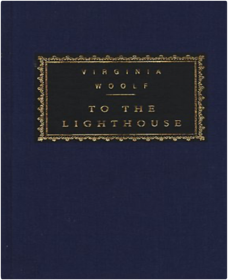 VIRGINIA WOOLF
(Book Jacket Status: Jacketed)

Though its fame as an icon of twentieth-century literature rests primarily on the brilliance of its narrative technique and the impressionistic beauty of its prose, To the Lighthouse is above all the story of a quest, and as such it possesses a brave and magical universality.

Observed across the years at their vacation house facing the gales of the North Atlantic, Mrs. Ramsay and her family seek to recapture meaning from the flux of things and the passage of time. Though it is the death of Mrs. Ramsay on which the novel turns, her presence pervades every page in a poetic evocation of loss and memory that is also a celebration of domestic life and its most intimate details. Virginia Woolf's great book enacts a powerful allegory of the creative consciousness and its momentary triumphs over fleeting material life.