Barchester Towers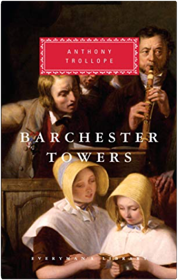 Anthony Trollope
Can You Forgive Her?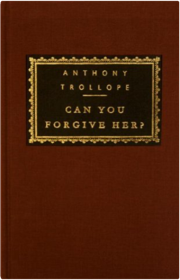 Anthony Trollope
(Book Jacket Status: Not Jacketed)
The Duke's Children: The Only Complete Edition (Everyman's Library (Cloth))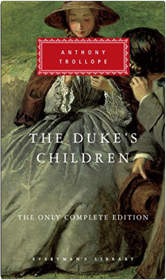 Anthony Trollope
Newly restored from the original manuscript and more than a quarter longer than existing editions: one of the finest novels from one of the greatest English novelists is finally available in the form he intended.

Trollope wrote The Duke's Children, his final Palliser novel, as a four-volume work but was required by his publisher to reduce it to three, necessitating the loss of nearly sixty-five thousand words. A team of researchers led by Steven Amarnick has worked with the manuscript at Yale's Beinecke Library to restore the novel to its original form. The result is richer and more complex, with a subtly different ending, a clearly superior book to the one that has always been published.
 
Plantagenet Palliser, the Duke of Omnium, has lost both his vivacious wife, Lady Glencora, and his position as prime minister of Great Britain. The bereft duke is left to try to manage his three grown children, whose rebellions take the various forms of gambling debts, university pranks, and unsuitable romantic attachments. But though he fails to understand his offspring, Palliser truly cares for them, and he navigates the clash of generations with a growing awareness of the necessity of compromises, both political and personal. Insightful, entertaining, and compassionate—and now restored to its full glory—The Duke's Children is a fitting conclusion to the epic Palliser series, one of the most remarkable achievements of British fiction.
The Eustace Diamonds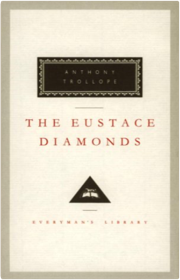 Anthony Trollope
Anthony Trollope's celebrated Parliamentary novels, of which The Eustace Diamonds (1873) is the third and most famous, are at once unfailingly amusing social comedies, melodramas of greed and deception, and precise nature studies of the political animal in its mid-Victorian habitat. With its purloined jewels, its conniving, resilient, mercenary heroine, and its partiality for the human spectacle in all its complexity, The Eustace Diamonds is a splendid example of Trollope's art at its most assured.