What Strange Paradise: A novel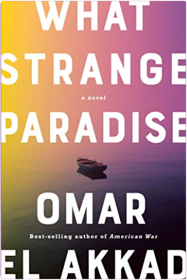 Omar El Akkad
Leave the World Behind: A Novel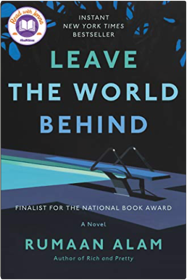 Alam, Rumaan
Empty Places: A Performance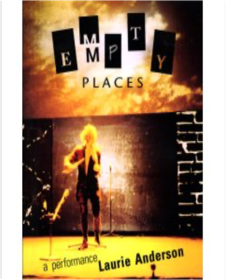 Laurie Anderson
Mostly Dead Things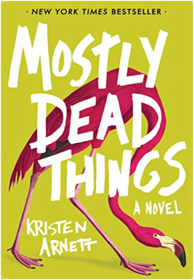 Kristen Arnett
A New York Times Bestseller

"This book is my song of the summer." ―Parul Sehgal, The New York Times

A Most Anticipated Book of 2019 at Esquire, The Week, BuzzFeed, NYLON, Bustle, HuffPost, The Boston Globe, and more.

One morning, Jessa-Lynn Morton walks into the family taxidermy shop to find that her father has committed suicide, right there on one of the metal tables. Shocked and grieving, Jessa steps up to manage the failing business, while the rest of the Morton family crumbles. Her mother starts sneaking into the shop to make aggressively lewd art with the taxidermied animals. Her brother Milo withdraws, struggling to function. And Brynn, Milo's wife―and the only person Jessa's ever been in love with―walks out without a word. As Jessa seeks out less-than-legal ways of generating income, her mother's art escalates―picture a figure of her dead husband and a stuffed buffalo in an uncomfortably sexual pose―and the Mortons reach a tipping point. For the first time, Jessa has no choice but to learn who these people truly are, and ultimately how she fits alongside them.  

Kristen Arnett's debut novel is a darkly funny, heart-wrenching, and eccentric look at loss and love.
4 3 2 1: A Novel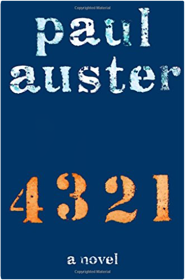 Paul Auster
A New York Times Bestseller

The Millions's "Most Anticipated"
Vulture's "Most Exciting Book Releases for 2017"
The Washington Post's Books to Read in 2017
Chicago Tribune's "Books We're Excited About in 2017"
Town & Country's "5 Books to Start Off 2017 the Right Way"
Read it Forward, Favorite Reads of January 2017

"An epic bildungsroman . . . . Original and complex . . . . A monumental assemblage of competing and complementary fictions, a novel that contains multitudes."
―Tom Perrotta, The New York Times Book Review

"A stunningly ambitious novel, and a pleasure to read. . . . An incredibly moving, true journey."―NPR

Paul Auster's greatest, most heartbreaking and satisfying novel―a sweeping and surprising story of birthright and possibility, of love and of life itself.

Nearly two weeks early, on March 3, 1947, in the maternity ward of Beth Israel Hospital in Newark, New Jersey, Archibald Isaac Ferguson, the one and only child of Rose and Stanley Ferguson, is born. From that single beginning, Ferguson's life will take four simultaneous and independent fictional paths. Four identical Fergusons made of the same DNA, four boys who are the same boy, go on to lead four parallel and entirely different lives. Family fortunes diverge. Athletic skills and sex lives and friendships and intellectual passions contrast. Each Ferguson falls under the spell of the magnificent Amy Schneiderman, yet each Amy and each Ferguson have a relationship like no other. Meanwhile, readers will take in each Ferguson's pleasures and ache from each Ferguson's pains, as the mortal plot of each Ferguson's life rushes on.

As inventive and dexterously constructed as anything Paul Auster has ever written, yet with a passion for realism and a great tenderness and fierce attachment to history and to life itself that readers have never seen from Auster before. 4 3 2 1 is a marvelous and unforgettably affecting tour de force.
Census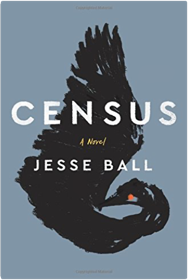 Jesse Ball
NAMED ONE OF THE MOST ANTICIPATED BOOKS OF 2018 BY

The New York Times • The Chicago Reader • Nylon •  The Boston Globe • The Huffington Post • The Rumpus  • The AV Club • Southern Living • The Millions • Buzzfeed

A powerful and moving new novel from an award-winning, acclaimed author: in the wake of a devastating revelation, a father and son journey north across a tapestry of towns

When a widower receives notice from a doctor that he doesn't have long left to live, he is struck by the question of who will care for his adult son—a son whom he fiercely loves, a boy with Down syndrome. With no recourse in mind, and with a desire to see the country on one last trip, the man signs up as a census taker for a mysterious governmental bureau and leaves town with his son. 

Traveling into the country, through towns named only by ascending letters of the alphabet, the man and his son encounter a wide range of human experience. While some townspeople welcome them into their homes, others who bear the physical brand of past censuses on their ribs are wary of their presence. When they press toward the edges of civilization, the landscape grows wilder, and the towns grow farther apart and more blighted by industrial decay. As they approach "Z," the man must confront a series of questions: What is the purpose of the census? Is he complicit in its mission? And just how will he learn to say good-bye to his son? 

Mysterious and evocative, Census is a novel about free will, grief, the power of memory, and the ferocity of parental love, from one of our most captivating young writers.
The Blue Guitar: A novel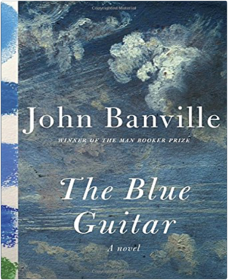 John Banville
John Banville, the Man Booker Prize–winning author of The Sea and Ancient Light, now gives us a new novel—at once trenchant, witty, and shattering—about the intricacies of artistic creation, about theft, and about the ways in which we learn to possess one another, and to hold on to ourselves.

Equally self-aggrandizing and self-deprecating, our narrator, Oliver Otway Orme ("O O O. An absurdity. You could hang me over the door of a pawnshop"), is a painter of some renown and a petty thief who has never before been caught and steals only for pleasure. Both art and the art of thievery have been part of his "endless effort at possession," but now he's pushing fifty, feels like a hundred, and things have not been going so well. Having recognized the "man-killing crevasse" that exists between what he sees and any representation he might make of it, he has stopped painting. And his last act of thievery—the last time he felt its "secret shiver of bliss"—has been discovered. The fact that the purloined possession was the wife of the man who was, perhaps, his best friend has compelled him to run away—from his mistress, his home, his wife; from whatever remains of his impulse to paint; and from a tragedy that has long haunted him—and to sequester himself in the house where he was born. Trying to uncover in himself the answer to how and why things have turned out as they have, excavating memories of family, of places he has called home, and of the way he has apprehended the world around him ("one of my eyes is forever turning towards the world beyond"), Olly reveals the very essence of a man who, in some way, has always been waiting to be rescued from himself.
In the House upon the Dirt between the Lake and the Woods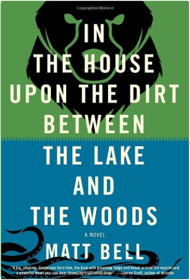 Matt Bell
In this epic, mythical debut novel, a newly-wed couple escapes the busy confusion of their homeland for a distant and almost-uninhabited lakeshore. They plan to live there simply, to fish the lake, to trap the nearby woods, and build a house upon the dirt between where they can raise a family. But as their every pregnancy fails, the child-obsessed husband begins to rage at this new world: the song-spun objects somehow created by his wife's beautiful singing voice, the giant and sentient bear that rules the beasts of the woods, the second moon weighing down the fabric of their starless sky, and the labyrinth of memory dug into the earth beneath their house.
 
This novel, from one of our most exciting young writers, is a powerful exploration of the limits of parenthood and marriage—and of what happens when a marriage's success is measured solely by the children it produces, or else the sorrow that marks their absence.
The Mothers: A Novel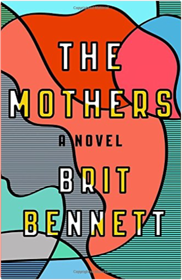 Brit Bennett
"Ferociously moving … despite Bennett's thrumming plot, despite the snap of her pacing, it's the always deepening complexity of her characters that provides the book's urgency." –The New York Times Book Review

"Luminous… engrossing and poignant, this is one not to miss." –People, Pick of the Week 

"Fantastic… a book that feels alive on the page." –The Washington Post

One of The Today Show's "Must-Read Books for Fall"

A nationally bestselling novel from an exciting new voice, The Mothers is a surprising story about young love, a big secret in a small community—and the things that ultimately haunt us most.

Set within a contemporary black community in Southern California, Brit Bennett's mesmerizing first novel is an emotionally perceptive story about community, love, and ambition. It begins with a secret.

"All good secrets have a taste before you tell them, and if we'd taken a moment to swish this one around our mouths, we might have noticed the sourness of an unripe secret, plucked too soon, stolen and passed around before its season."

It is the last season of high school life for Nadia Turner, a rebellious, grief-stricken, seventeen-year-old beauty. Mourning her own mother's recent suicide, she takes up with the local pastor's son. Luke Sheppard is twenty-one, a former football star whose injury has reduced him to waiting tables at a diner. They are young; it's not serious. But the pregnancy that results from this teen romance—and the subsequent cover-up—will have an impact that goes far beyond their youth. As Nadia hides her secret from everyone, including Aubrey, her God-fearing best friend, the years move quickly. Soon, Nadia, Luke, and Aubrey are full-fledged adults and still living in debt to the choices they made that one seaside summer, caught in a love triangle they must carefully maneuver, and dogged by the constant, nagging question: What if they had chosen differently? The possibilities of the road not taken are a relentless haunt.

In entrancing, lyrical prose, The Mothers asks whether a "what if" can be more powerful than an experience itself. If, as time passes, we must always live in servitude to the decisions of our younger selves, to the communities that have parented us, and to the decisions we make that shape our lives forever.
The Third Hotel: A Novel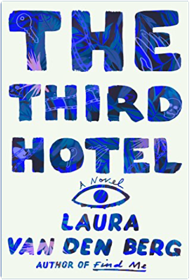 Laura van den Berg
"[A] future cult classic." ―The New York Times Book Review

"There's Borges and Bolaño, Kafka and Cortázar, Modiano and Murakami, and now Laura van den Berg." ―The Washington Post

An August 2018 IndieNext Selection. Named a Summer 2018 Read by The Washington Post, Vulture, Nylon, Elle, BBC, InStyle, Refinery29, Bustle, O, the Oprah Magazine, Entertainment Weekly, Harper's Bazaar, Conde Nast Traveler, Southern Living, Lit Hub, and Vol. 1 Brooklyn

In Havana, Cuba, a widow tries to come to terms with her husband's death―and the truth about their marriage―in Laura van den Berg's surreal, mystifying story of psychological reflection and metaphysical mystery.

Shortly after Clare arrives in Havana, Cuba, to attend the annual Festival of New Latin American Cinema, she finds her husband, Richard, standing outside a museum. He's wearing a white linen suit she's never seen before, and he's supposed to be dead. Grief-stricken and baffled, Clare tails Richard, a horror film scholar, through the newly tourist-filled streets of Havana, clocking his every move. As the distinction between reality and fantasy blurs, Clare finds grounding in memories of her childhood in Florida and of her marriage to Richard, revealing her role in his death and reappearance along the way. The Third Hotel is a propulsive, brilliantly shape-shifting novel from an inventive author at the height of her narrative powers.
A Ladder to the Sky: A Novel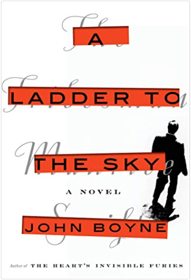 John Boyne
"An addictive Rubik's Cube of vice that keeps turning up new patterns of depravity… a satire of writerly ambition wrapped in a psychological thriller… A Ladder to the Sky is an homage to Patricia Highsmith, Oscar Wilde and Edgar Allan Poe, but its execution is entirely Boyne's own." — Ron Charles, Washington Post

"Take Meg Wolitzer's novel The Wife...and cross it with Patricia Highsmith's classic Ripley stories, about a suave psychopath, and you've got something of the crooked charisma of John Boyne's new novel, A Ladder to the Sky." — NPR 

Maurice Swift is handsome, charming, and hungry for fame. The one thing he doesn't have is talent – but he's not about to let a detail like that stand in his way. After all, a would-be writer can find stories anywhere. They don't need to be his own.
 
Working as a waiter in a West Berlin hotel in 1988, Maurice engineers the perfect opportunity: a chance encounter with celebrated novelist Erich Ackermann. He quickly ingratiates himself with the powerful – but desperately lonely – older man, teasing out of Erich a terrible, long-held secret about his activities during the war. Perfect material for Maurice's first novel.

Once Maurice has had a taste of literary fame, he knows he can stop at nothing in pursuit of that high. Moving from the Amalfi Coast, where he matches wits with Gore Vidal, to Manhattan and London, Maurice hones his talent for deceit and manipulation, preying on the talented and vulnerable in his cold-blooded climb to the top. But the higher he climbs, the further he has to fall…
 
Sweeping across the late twentieth century, A Ladder to the Sky is a fascinating portrait of a relentlessly immoral man, a tour de force of storytelling, and the next great novel from an acclaimed literary virtuoso.
A Million Heavens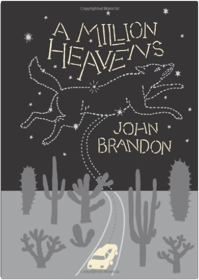 John Brandon
On the top floor of a small hospital, an unlikely piano prodigy lies in a coma, attended to by his gruff, helpless father. Outside the clinic, a motley vigil assembles beneath a reluctant New Mexico winter—strangers in search of answers, a brush with the mystical, or just an escape. To some the boy is a novelty, to others a religion. Just beyond this ragtag circle roams a disconsolate wolf on his nightly rounds, protecting and threatening, learning too much. And above them all, a would-be angel sits captive in a holding cell of the afterlife, finishing the work he began on earth, writing the songs that could free him. This unlikely assortment—a small-town mayor, a vengeful guitarist, all the unseen desert lives—unites to weave a persistently hopeful story of improbable communion.

Upon the release of John Brandon's last novel, Citrus County, the New York Times declared that he "joins the ranks of writers like Denis Johnson, Joy Williams, Mary Robison and Tom Drury." Now, with A Million Heavens, Brandon brings his deadpan humor and hard-won empathy to a new realm of gritty surrealism—a surprising and exciting turn from one of the best young novelists of our time.
Possession: A Romance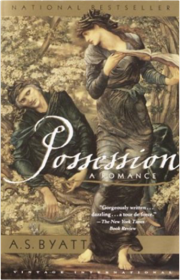 A.S. Byatt
A Doubter's Almanac: A Novel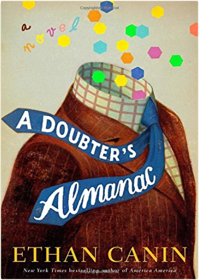 Ethan Canin
NEW YORK TIMES BESTSELLER • In this mesmerizing novel, Ethan Canin, the author of America America and The Palace Thief, explores the nature of genius, rivalry, ambition, and love among multiple generations of a gifted family.

Milo Andret is born with an unusual mind. A lonely child growing up in the woods of northern Michigan in the 1950s, he gives little thought to his own talent. But with his acceptance at U.C. Berkeley he realizes the extent, and the risks, of his singular gifts. California in the seventies is a seduction, opening Milo's eyes to the allure of both ambition and indulgence. The research he begins there will make him a legend; the woman he meets there—and the rival he meets alongside her—will haunt him for the rest of his life. For Milo's brilliance is entwined with a dark need that soon grows to threaten his work, his family, even his existence.

Spanning seven decades as it moves from California to Princeton to the Midwest to New York, A Doubter's Almanac tells the story of a family as it explores the way ambition lives alongside destructiveness, obsession alongside torment, love alongside grief. It is a story of how the flame of genius both lights and scorches every generation it touches. Graced by stunning prose and brilliant storytelling, A Doubter's Almanac is a surprising, suspenseful, and deeply moving novel, a major work by a writer who has been hailed as "the most mature and accomplished novelist of his generation."

Praise for A Doubter's Almanac

"[Canin] is at the top of his form, fluent, immersive, confident. You might not know where he's taking you, but the characters are so vivid, Hans's voice rendered so precisely, that it's impossible not to trust in the story. . . . The delicate networks of emotion and connection that make up a family are illuminated, as if by magic, via his prose."—Slate

"Alternately explosive and deeply interior."—New York ("Eight Books You Need to Read")

"A blazingly intelligent novel."—Los Angeles Times

"Math made beautiful . . . Canin writes with such luxuriant beauty and tender sympathy that even victims of Algebra II will follow his calculations of the heart with rapt comprehension."—The Washington Post

"A masterful writer at his transcendent best."—BBC

"Elegant and devastating . . . A Doubter's Almanac is exquisitely crafted. Canin takes us readers deep into the strange world of his troubled characters without ever making us aware of the effort involved. . . . An odd and completely captivating novel."—NPR's Fresh Air

"There is a shimmering loveliness to Canin's glimpses of higher mathematics. . . . A Doubter's Almanac is a novel whose achievement is fully equal to the . . . tragedy it portrays. Ethan Canin understands both the allure of great intellectual accomplishment and the price it exacts from those who pursue it. Unlike his protagonist, his own prodigious effort has produced a work of exquisite and enduring beauty."—Bookreporter

"Ethan Canin writes about mathematics as brilliantly as T. S. Eliot writes about poetry. With this extraordinary novel, Ethan Canin now takes his place on the high wire with the best writers of his time."—Pat Conroy

"A book that raises the bar for novelists."—Literary Hub

"Staggeringly ambitious . . . a story of majestic sweep."—Paste
Emperor of the Air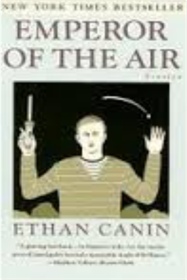 Ethan Canin
EMPEROR OF THE AIR "explores tricky family relationships and tender moments of self-discovery with a voice of compassion rarely found in contemporary short fiction" (San Francisco Chronicle). Whether his characters are struggling to save trees in their yards, their marriages, or themselves, Cannin renders their moments of revelation with rich observation, energy, humor, and grace.
Moonglow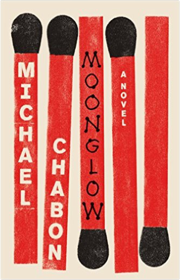 Michael Chabon
Did You Ever Have A Family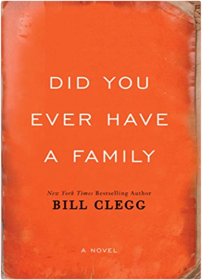 Bill Clegg
LONGLISTED FOR THE MAN BOOKER PRIZE AND THE NATIONAL BOOK AWARD

"Masterly." —The New York Times Book Review

"Daring." —NPR

Starred Pre-Publication Reviews from Kirkus Reviews, Publishers Weekly, Library Journal, and Booklist

One of Entertainment Weekly's "Blockbuster Novels," Fall Books Preview

Glamour Magazine's #1 Pick of "5 Things I'm Loving," September issue

A Buzzfeed "19 Awesome New Books You Need to Read This Fall" Pick

The stunning debut novel from bestselling author Bill Clegg is a magnificently powerful story about a circle of people who find solace in the least likely of places as they cope with a horrific tragedy.

On the eve of her daughter's wedding, June Reid's life is completely devastated when a shocking disaster takes the lives of her daughter, her daughter's fiancé, her ex-husband, and her boyfriend, Luke—her entire family, all gone in a moment. And June is the only survivor.

Alone and directionless, June drives across the country, away from her small Connecticut town. In her wake, a community emerges, weaving a beautiful and surprising web of connections through shared heartbreak.

From the couple running a motel on the Pacific Ocean where June eventually settles into a quiet half-life, to the wedding's caterer whose bill has been forgotten, to Luke's mother, the shattered outcast of the town—everyone touched by the tragedy is changed as truths about their near and far histories finally come to light.

Elegant and heartrending, and one of the most accomplished fiction debuts of the year, Did You Ever Have a Family is an absorbing, unforgettable tale that reveals humanity at its best through forgiveness and hope. At its core is a celebration of family—the ones we are born with and the ones we create.
The Childhood of Jesus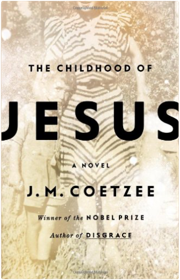 J. M. Coetzee
A major new novel from the Nobel Prize–winning author of Waiting for the Barbarians, The Life & Times of Michael K and Disgrace

Nobel laureate and two-time Booker Prize winner J. M. Coetzee returns with a haunting and surprising novel about childhood and destiny that is sure to rank with his classic novels.

Separated from his mother as a passenger on a boat bound for a new land, David is a boy who is quite literally adrift. The piece of paper explaining his situation is lost, but a fellow passenger, Simón, vows to look after the boy. When the boat docks, David and Simón are issued new names, new birthdays, and virtually a whole new life.

Strangers in a strange land, knowing nothing of their surroundings, nor the language or customs, they are determined to find David's mother. Though the boy has no memory of her, Simón is certain he will recognize her at first sight. "But after we find her," David asks, "what are we here for?"

An eerie allegorical tale told largely through dialogue, The Childhood of Jesus is a literary feat—a novel of ideas that is also a tender, compelling narrative. Coetzee's many fans will celebrate his return while new readers will find The Childhood of Jesus an intriguing introduction to the work of a true master.
Diamond in the Rough: A Memoir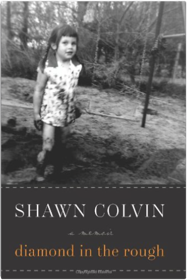 Shawn Colvin
After learning to play guitar at the age of ten, Shawn Colvin was determined to make a life in music—a decision that would send a small-town girl out on the open road for good. In 1997, two decades after she started, she got her big break. Like the troubled would-be arsonist and survivor of her smash hit "Sunny Came Home," Colvin knows a thing or two about heartache—and setting fires. Diamond in the Rough recounts this passionate musician's coming-of-age, from the prairies of South Dakota to the dark smoky bars in Austin, Texas, to the world stage at the Grammys.

Humorous and deeply honest, Colvin relates the experiences behind her best-loved songs in vivid color in this memoir. Diamond in the Rough captures her years of touring cross-country in bands and vans full of guys; falling in and out of love; meeting heroes like Joni Mitchell; searching for her musical identity; and making friendships that would last a lifetime. It is also an unflinching account of Colvin's struggles—weathering addiction and depression, learning to care for not only herself but also a child—and, always, channeling those experiences into song.

With the wit, lyricism, and empathy that have characterized Colvin's performances and inspired audiences worldwide, Diamond in the Rough looks back over a rich lifetime of highs and lows with stunning insight and candor. In its pages, we witness the inspiring story of a woman honing her artistry, finding her voice, and making herself whole.
Loitering: New and Collected Essays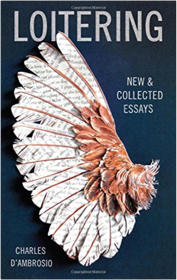 Charles D'Ambrosio
Charles D'Ambrosio's essay collection Orphans spawned something of a cult following. In the decade since the tiny limited-edition volume sold out its print run, its devotees have pressed it upon their friends, students, and colleagues, only to find themselves begging for their copy's safe return. For anyone familiar with D'Ambrosio's writing, this enthusiasm should come as no surprise. His work is exacting and emotionally generous, often as funny as it is devastating. Loitering gathers those eleven original essays with new and previously uncollected work so that a broader audience might discover one of our great living essayists. No matter his subject — Native American whaling, a Pentecostal "hell house," Mary Kay Letourneau, the work of J. D. Salinger, or, most often, his own family — D'Ambrosio approaches each piece with a singular voice and point of view; each essay, while unique and surprising, is unmistakably his own.
Wolf Winter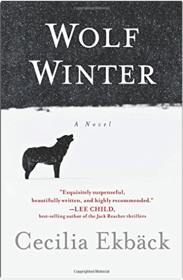 Cecilia Ekbäck
'Wolf winter,' she said, her voice small. 'I wanted to ask about it. You know, what it is.'
He was silent for a long time. 'It's the kind of winter that will remind us we are mortal,' he said. 'Mortal and alone.'

Swedish Lapland, 1717. Maija, her husband Paavo and her daughters Frederika and Dorotea arrive from their native Finland, hoping to forget the traumas of their past and put down new roots in this harsh but beautiful land. Above them looms Blackåsen, a mountain whose foreboding presence looms over the valley and whose dark history seems to haunt the lives of those who live in its shadow.

While herding the family's goats on the mountain, Frederika happens upon the mutilated body of one of their neighbors, Eriksson. The death is dismissed as a wolf attack, but Maija feels certain that the wounds could only have been inflicted by another man. Compelled to investigate despite her neighbors' strange disinterest in the death and the fate of Eriksson's widow, Maija is drawn into the dark history of tragedies and betrayals that have taken place on Blackåsen. Young Frederika finds herself pulled towards the mountain as well, feeling something none of the adults around her seem to notice.

As the seasons change, and the "wolf winter," the harshest winter in memory, descends upon the settlers, Paavo travels to find work, and Maija finds herself struggling for her family's survival in this land of winter-long darkness. As the snow gathers, the settlers' secrets are increasingly laid bare. Scarce resources and the never-ending darkness force them to come together, but Maija, not knowing who to trust and who may betray her, is determined to find the answers for herself. Soon, Maija discovers the true cost of survival under the mountain, and what it will take to make it to spring.
Made in England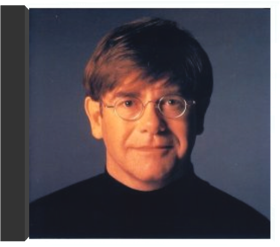 Elton John
Actress: A Novel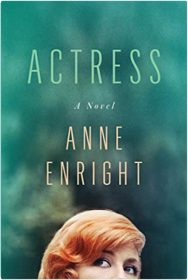 Anne Enright
Here I Am: A Novel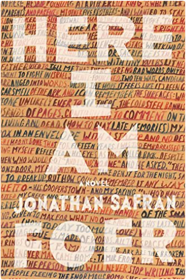 Jonathan Safran Foer
A monumental new novel from the bestselling author of Everything Is Illuminated and Extremely Loud and Incredibly Close

In the book of Genesis, when God calls out, "Abraham!" before ordering him to sacrifice his son, Isaac, Abraham responds, "Here I am." Later, when Isaac calls out, "My father!" before asking him why there is no animal to slaughter, Abraham responds, "Here I am."

How do we fulfill our conflicting duties as father, husband, and son; wife and mother; child and adult? Jew and American? How can we claim our own identities when our lives are linked so closely to others'? These are the questions at the heart of Jonathan Safran Foer's first novel in eleven years―a work of extraordinary scope and heartbreaking intimacy.

Unfolding over four tumultuous weeks in present-day Washington, D.C., Here I Am is the story of a fracturing family in a moment of crisis. As Jacob and Julia Bloch and their three sons are forced to confront the distances between the lives they think they want and the lives they are living, a catastrophic earthquake sets in motion a quickly escalating conflict in the Middle East. At stake is the meaning of home―and the fundamental question of how much aliveness one can bear.

Showcasing the same high-energy inventiveness, hilarious irreverence, and emotional urgency that readers loved in his earlier work, Here I Am is Foer's most searching, hard-hitting, and grandly entertaining novel yet. It not only confirms Foer's stature as a dazzling literary talent but reveals a novelist who has fully come into his own as one of our most important writers.
History of Wolves: A Novel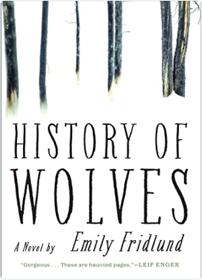 Emily Fridlund
"So delicately calibrated and precisely beautiful that one might not immediately sense the sledgehammer of pain building inside this book. And I mean that in the best way. What powerful tension and depth this provides!"—Aimee Bender

Fourteen-year-old Linda lives with her parents in the beautiful, austere woods of northern Minnesota, where their nearly abandoned commune stands as a last vestige of a lost counter-culture world. Isolated at home and an outlander at school, Linda is drawn to the enigmatic, attractive Lily and new history teacher Mr. Grierson. When Mr. Grierson is charged with possessing child pornography, the implications of his arrest deeply affect Linda as she wrestles with her own fledgling desires and craving to belong.

And then the young Gardner family moves in across the lake and Linda finds herself welcomed into their home as a babysitter for their little boy, Paul. It seems that her life finally has purpose but with this new sense of belonging she is also drawn into secrets she doesn't understand. Over the course of a few days, Linda makes a set of choices that reverberate throughout her life. As she struggles to find a way out of the sequestered world into which she was born, Linda confronts the life-and-death consequences of the things people do—and fail to do—for the people they love.

Winner of the McGinnis-Ritchie award for its first chapter, Emily Fridlund's propulsive and gorgeously written History of Wolves introduces a new writer of enormous range and talent.
Our Endless Numbered Days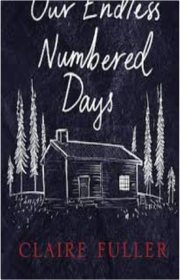 Claire Fuller
The Color Of Air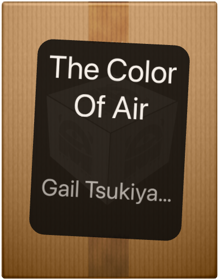 Gail Tsukiyama
Everyone Knows Your Mother Is a Witch: A Novel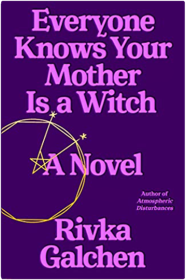 Rivka Galchen
Best Boy: A Novel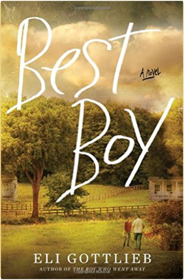 Eli Gottlieb
For fans of The Curious Incident of the Dog in the Night-Time comes this landmark novel about autism, memory, and, ultimately, redemption.Sent to a "therapeutic community" for autism at the age of eleven, Todd Aaron, now in his fifties, is the "Old Fox" of Payton LivingCenter. A joyous man who rereads the encyclopedia compulsively, he is unnerved by the sudden arrivals of a menacing new staffer and a disruptive, brain-injured roommate. His equilibrium is further worsened by Martine, a one-eyed new resident who has romantic intentions and convinces him to go off his meds to feel "normal" again. Undone by these pressures, Todd attempts an escape to return "home" to his younger brother and to a childhood that now inhabits only his dreams. Written astonishingly in the first-person voice of an autistic, adult man, Best Boy―with its unforgettable portraits of Todd's beloved mother, whose sweet voice still sings from the grave, and a staffer named Raykene, who says that Todd "reflects the beauty of His creation"―is a piercing, achingly funny, finally shattering novel no reader can ever forget.
Homegoing: A novel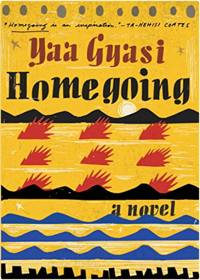 Yaa Gyasi
NATIONAL BESTSELLER

"Homegoing is an inspiration." —Ta-Nehisi Coates 

A novel of breathtaking sweep and emotional power that traces three hundred years in Ghana and along the way also becomes a truly great American novel. Extraordinary for its exquisite language, its implacable sorrow, its soaring beauty, and for its monumental portrait of the forces that shape families and nations, Homegoing heralds the arrival of a major new voice in contemporary fiction.
           
Two half-sisters, Effia and Esi, are born into different villages in eighteenth-century Ghana. Effia is married off to an Englishman and lives in comfort in the palatial rooms of Cape Coast Castle. Unbeknownst to Effia, her sister, Esi, is imprisoned beneath her in the castle's dungeons, sold with thousands of others into the Gold Coast's booming slave trade, and shipped off to America, where her children and grandchildren will be raised in slavery. One thread of Homegoing follows Effia's descendants through centuries of warfare in Ghana, as the Fante and Asante nations wrestle with the slave trade and British colonization. The other thread follows Esi and her children into America. From the plantations of the South to the Civil War and the Great Migration, from the coal mines of Pratt City, Alabama, to the jazz clubs and dope houses of twentieth-century Harlem, right up through the present day, Homegoing makes history visceral, and captures, with singular and stunning immediacy, how the memory of captivity came to be inscribed in the soul of a nation.
           
Generation after generation, Yaa Gyasi's magisterial first novel sets the fate of the individual against the obliterating movements of time, delivering unforgettable characters whose lives were shaped by historical forces beyond their control. Homegoing is a tremendous reading experience, not to be missed, by an astonishingly gifted young writer.
Stephen Florida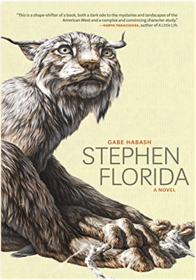 Gabe Habash
"In Stephen Florida, Gabe Habash has created a coming-of-age story with its own, often explosive, rhythm and velocity. Habash has a canny sense of how young men speak and behave, and in Stephen, he's created a singular character: funny, ambitious, affecting, but also deeply troubled, vulnerable, and compellingly strange. This is a shape-shifter of a book, both a dark ode to the mysteries and landscapes of the American West and a complex and convincing character study."
—Hanya Yanagihara, author of A Little Life

Foxcatcher meets The Art of Fielding, Stephen Florida follows a college wrestler in his senior season, when every practice, every match, is a step closer to greatness and a step further from sanity. Profane, manic, and tipping into the uncanny, it's a story of loneliness, obsession, and the drive to leave a mark.

Gabe Habash is the fiction reviews editor for Publishers Weekly. He holds an MFA from New York University and lives in New York.
Late in the Day: A Novel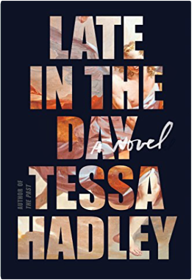 Tessa Hadley
"With each new book by Tessa Hadley, I grow more convinced that she's one of the greatest stylists alive."—Ron Charles, Washington Post

New York Times Book Review Editors' Choice |A Parnassus First Editions Club Pick | Powell's Indispensable Book Club Pick

The lives of two close-knit couples are irrevocably changed by an untimely death in the latest from Tessa Hadley, the acclaimed novelist and short story master who "recruits admirers with each book" (Hilary Mantel).

Alexandr and Christine and Zachary and Lydia have been friends since they first met in their twenties. Thirty years later, Alex and Christine are spending a leisurely summer's evening at home when they receive a call from a distraught Lydia: she is at the hospital. Zach is dead.

In the wake of this profound loss, the three friends find themselves unmoored; all agree that Zach, with his generous, grounded spirit, was the irreplaceable one they couldn't afford to lose. Inconsolable, Lydia moves in with Alex and Christine. But instead of loss bringing them closer, the three of them find over the following months that it warps their relationships, as old entanglements and grievances rise from the past, and love and sorrow give way to anger and bitterness.

Late in the Day explores the complex webs at the center of our most intimate relationships, to expose how, beneath the seemingly dependable arrangements we make for our lives, lie infinite alternate configurations. Ingeniously moving between past and present and through the intricacies of her characters' thoughts and interactions, Tessa Hadley once again "crystallizes the atmosphere of ordinary life in prose somehow miraculous and natural" (Washington Post).
City on Fire: A novel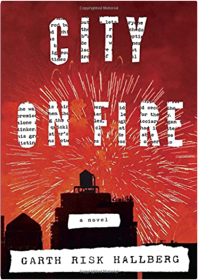 Garth Risk Hallberg
"A novel of head-snapping ambition and heart-stopping power—a novel that attests to its young author's boundless and unflagging talents." —Michiko Kakutani, New York Times
 
New York City, 1976. Meet Regan and William Hamilton-Sweeney, estranged heirs to one of the city's great fortunes; Keith and Mercer, the men who, for better or worse, love them; Charlie and Samantha, two suburban teenagers seduced by downtown's punk scene; an obsessive magazine reporter and his idealistic neighbor—and the detective trying to figure out what any of them have to do with a shooting in Central Park on New Year's Eve.
 
The mystery, as it reverberates through families, friendships, and the corridors of power, will open up even the loneliest-seeming corners of the crowded city. And when the blackout of July 13, 1977, plunges this world into darkness, each of these lives will be changed forever.
 
City on Fire is an unforgettable novel about love and betrayal and forgiveness, about art and truth and rock 'n' roll: about what people need from each other in order to live . . . and about what makes the living worth doing in the first place.
Mr. Splitfoot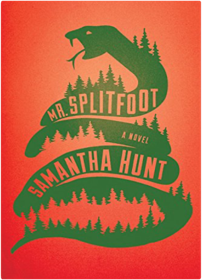 Samantha Hunt
A contemporary gothic from an author in the company of Kelly Link and Aimee Bender, Mr. Splitfoot tracks two women in two times as they march toward a mysterious reckoning.

Ruth and Nat are orphans, packed into a house full of abandoned children run by a religious fanatic. To entertain their siblings, they channel the dead. Decades later, Ruth's niece, Cora, finds herself accidentally pregnant. After years of absence, Aunt Ruth appears, mute and full of intention. She is on a mysterious mission, leading Cora on an odyssey across the entire state of New York on foot. Where is Ruth taking them? Where has she been? And who — or what — has she hidden in the woods at the end of the road?   In an ingeniously structured dual narrative, two separate timelines move toward the same point of crisis. Their merging will upend and reinvent the whole. A subversive ghost story that is carefully plotted and elegantly constructed, Mr. Splitfoot will set your heart racing and your brain churning. Mysteries abound, criminals roam free, utopian communities show their age, the mundane world intrudes on the supernatural and vice versa.   Making good on the extraordinary acclaim for her previous books, Samantha Hunt continues to be "dazzling" (Vanity Fair) and to deliver fiction that is "daring and delicious" (Chicago Tribune).
The Blazing World: A Novel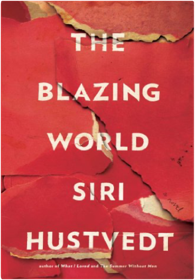 Siri Hustvedt
With The Blazing World, internationally best­selling author Siri Hustvedt returns to the New York art world in her most masterful and urgent novel since What I Loved. Hustvedt, who has long been celebrated for her "beguiling, lyrical prose" (The Sunday Times Books, London), tells the provocative story of the artist Harriet Burden. After years of watching her work ignored or dismissed by critics, Burden conducts an experiment she calls Maskings: she presents her own art behind three male masks, concealing her female identity.

The three solo shows are successful, but when Burden finally steps forward triumphantly to reveal herself as the artist behind the exhibitions, there are critics who doubt her. The public scandal turns on the final exhibition, initially shown as the work of acclaimed artist Rune, who denies Burden's role in its creation. What no one doubts, however, is that the two artists were intensely involved with each other. As Burden's journals reveal, she and Rune found themselves locked in a charged and dangerous game that ended with the man's bizarre death.

Ingeniously presented as a collection of texts compiled after Burden's death, The Blazing World unfolds from multiple perspectives. The exuberant Burden speaks—in all her joy and fury—through extracts from her own notebooks, while critics, fans, family members, and others offer their own conflicting opinions of who she was, and where the truth lies.

From one of the most ambitious and interna­tionally renowned writers of her generation, The Blazing World is a polyphonic tour de force. An intricately conceived, diabolical puzzle, it explores the deceptive powers of prejudice, money, fame, and desire. Emotionally intense, intellectually rigorous, ironic, and playful, Hustvedt's new novel is a bold, rich masterpiece, one that will be remembered for years to come.
The Unseen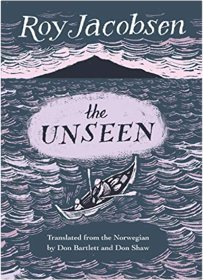 Roy Jacobsen
The Empathy Exams: Essays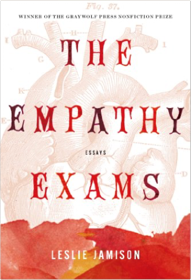 Leslie Jamison
From personal loss to phantom diseases, a bold and brilliant collection, winner of the Graywolf Press Nonfiction Prize

A Publishers Weekly Top Ten Essay Collection of Spring 2014

Beginning with her experience as a medical actor who was paid to act out symptoms for medical students to diagnose, Leslie Jamison's visceral and revealing essays ask essential questions about our basic understanding of others: How should we care about each other? How can we feel another's pain, especially when pain can be assumed, distorted, or performed? Is empathy a tool by which to test or even grade each other? By confronting pain—real and imagined, her own and others'—Jamison uncovers a personal and cultural urgency to feel. She draws from her own experiences of illness and bodily injury to engage in an exploration that extends far beyond her life, spanning wide-ranging territory—from poverty tourism to phantom diseases, street violence to reality television, illness to incarceration—in its search for a kind of sight shaped by humility and grace.
Little Gods: A Novel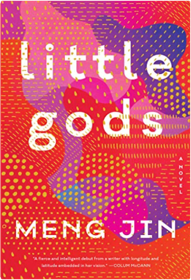 Meng Jin
Named a Best Book of Winter by Vogue • USA Today • TIME • Electric Literature • PopSugar • Alma • Bustle • PureWow • The Millions • The Lily • Bookish • Christian Science Monitor • The Mary Sue

"Meng Jin is a writer whose sweep is as intimate as it is global.  Little Gods is a novel about the heart-wracking ways in which we move through history and time.  A fierce and intelligent debut from a writer with longitude and latitude embedded in her vision." —Colum McCann, New York Times bestselling author of Let the Great World Spin

Combining the emotional resonance of Home Fire with the ambition and innovation of Asymmetry, a lyrical and thought-provoking debut novel that explores the complex web of grief, memory, time, physics, history, and selfhood in the immigrant experience, and the complicated bond between daughters and mothers.

On the night of June Fourth, a woman gives birth in a Beijing hospital alone. Thus begins the unraveling of Su Lan, a brilliant physicist who until this moment has successfully erased her past, fighting what she calls the mind's arrow of time.

When Su Lan dies unexpectedly seventeen years later, it is her daughter Liya who inherits the silences and contradictions of her life. Liya, who grew up in America, takes her mother's ashes to China—to her, an unknown country. In a territory inhabited by the ghosts of the living and the dead, Liya's memories are joined by those of two others: Zhu Wen, the woman last to know Su Lan before she left China, and Yongzong, the father Liya has never known. In this way a portrait of Su Lan emerges: an ambitious scientist, an ambivalent mother, and a woman whose relationship to her own past shapes and ultimately unmakes Liya's own sense of displacement.

A story of migrations literal and emotional, spanning time, space and class, Little Gods is a sharp yet expansive exploration of the aftermath of unfulfilled dreams, an immigrant story in negative that grapples with our tenuous connections to memory, history, and self.
Then Again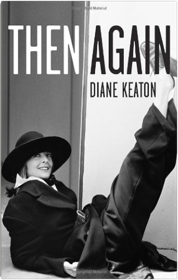 Diane Keaton
NAMED ONE OF THE TEN BEST BOOKS OF THE YEAR BY
Janet Maslin, The New York Times • People • Vogue
 
ONE OF THE BEST BOOKS OF THE YEAR
—Financial Times • Chicago Sun-Times
The Independent • Bookreporter
The Sunday Business Post

Mom loved adages, quotes, slogans. There were always little reminders pasted on the kitchen wall. For example, the word THINK. I found THINK thumbtacked on a bulletin board in her darkroom. I saw it Scotch-taped on a pencil box she'd collaged. I even found a pamphlet titled THINK on her bedside table. Mom liked to THINK.
 
So begins Diane Keaton's unforgettable memoir about her mother and herself. In it you will meet the woman known to tens of millions as Annie Hall, but you will also meet, and fall in love with, her mother, the loving, complicated, always-thinking Dorothy Hall. To write about herself, Diane realized she had to write about her mother, too, and how their bond came to define both their lives. In a remarkable act of creation, Diane not only reveals herself to us, she also lets us meet in intimate detail her mother. Over the course of her life, Dorothy kept eighty-five journals—literally thousands of pages—in which she wrote about her marriage, her children, and, most probingly, herself. Dorothy also recorded memorable stories about Diane's grandparents. Diane has sorted through these pages to paint an unflinching portrait of her mother—a woman restless with intellectual and creative energy, struggling to find an outlet for her talents—as well as her entire family, recounting a story that spans four generations and nearly a hundred years.
 
More than the autobiography of a legendary actress, Then Again is a book about a very American family with very American dreams. Diane will remind you of yourself, and her bonds with her family will remind you of your own relationships with those you love the most.
The Mars Room: A Novel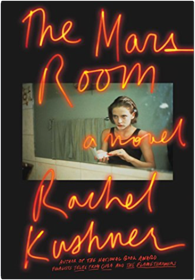 Rachel Kushner
NEW YORK TIMES BESTSELLER

"Electrifying." —Vanity Fair

"A page turner… The Mars Room is one of those books that enrage you even as they break your heart." —The New York Times Book Review

"Brilliant and devastating… The Mars Room is a heartbreaking, true, and nearly flawless novel." —NPR

From twice National Book Award–nominated Rachel Kushner, whose Flamethrowers was called "the best, most brazen, most interesting book of the year" (Kathryn Schulz, New York magazine), comes a spectacularly compelling, heart-stopping novel about a life gone off the rails in contemporary America.

It's 2003 and Romy Hall is at the start of two consecutive life sentences at Stanville Women's Correctional Facility, deep in California's Central Valley. Outside is the world from which she has been severed: the San Francisco of her youth and her young son, Jackson. Inside is a new reality: thousands of women hustling for the bare essentials needed to survive; the bluffing and pageantry and casual acts of violence by guards and prisoners alike; and the deadpan absurdities of institutional living, which Kushner evokes with great humor and precision.

Stunning and unsentimental, The Mars Room demonstrates new levels of mastery and depth in Kushner's work. It is audacious and tragic, propulsive and yet beautifully refined. As James Wood said in The New Yorker, her fiction "succeeds because it is so full of vibrantly different stories and histories, all of them particular, all of them brilliantly alive."
My Year Abroad: A Novel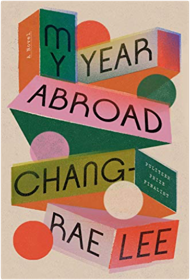 Chang-rae Lee
Familiar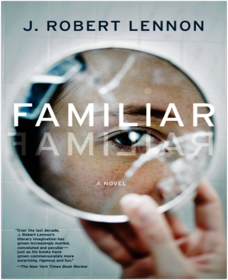 J. Robert Lennon
The Topeka School: A Novel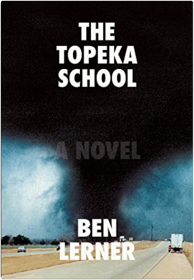 Ben Lerner
A NEW YORK TIMES, TIME and WASHINGTON POST TOP 10 BOOK of the YEAR

NAMED ONE OF THE BEST BOOKS OF THE YEAR BY: Esquire, Vogue, Amazon, Kirkus, The Times (UK), The Telegraph (UK), Financial Times (UK), and the New York Public Library

From the award-winning author of 10:04 and Leaving the Atocha Station, a tender and expansive family drama set in the American Midwest at the turn of the century: a tale of adolescence, transgression, and the conditions that have given rise to the trolls and tyrants of the New Right

Adam Gordon is a senior at Topeka High School, class of '97. His mother, Jane, is a famous feminist author; his father, Jonathan, is an expert at getting "lost boys" to open up. They both work at a psychiatric clinic that has attracted staff and patients from around the world. Adam is a renowned debater, expected to win a national championship before he heads to college. He is one of the cool kids, ready to fight or, better, freestyle about fighting if it keeps his peers from thinking of him as weak. Adam is also one of the seniors who bring the loner Darren Eberheart―who is, unbeknownst to Adam, his father's patient―into the social scene, to disastrous effect.

Deftly shifting perspectives and time periods, The Topeka School is the story of a family, its struggles and its strengths: Jane's reckoning with the legacy of an abusive father, Jonathan's marital transgressions, the challenge of raising a good son in a culture of toxic masculinity. It is also a riveting prehistory of the present: the collapse of public speech, the trolls and tyrants of the New Right, and the ongoing crisis of identity among white men.
Magic for Beginners: Stories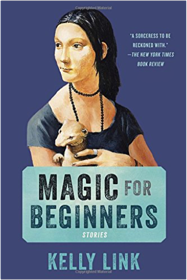 Kelly Link
Perfect for readers of George Saunders, Karen Russell, Neil Gaiman, and Aimee Bender, Magic for Beginners is an exquisite, dreamlike dispatch from a virtuoso storyteller who can do seemingly anything. Kelly Link reconstructs modern life through an intoxicating prism, conjuring up unforgettable worlds with humor and humanity. These stories are at once ingenious and deeply moving. They leave the reader astonished and exhilarated.

Includes an exclusive conversation between Kelly Link and Joe Hill

Praise for Magic for Beginners
 
"A sorceress to be reckoned with."—The New York Times Book Review
 
"[Kelly] Link's stories . . . play in a place few writers go, a netherworld between literature and fantasy, Alice Munro and J. K. Rowling, and Link finds truths there that most authors wouldn't dare touch."—Lev Grossman, Time
 
"She is unique and should be declared a national treasure."—Neil Gaiman
 
"Funny, scary, surprising and powerfully moving within the span of a single story or even a single sentence."—Karen Russell, The Miami Herald
 
"This is what certain readers live for: fiction that makes the world instead of merely mimicking it."—Audrey Niffenegger
 
"[These] exquisite stories mix the aggravations and epiphanies of everyday life with the stuff that legends, dreams and nightmares are made of."—Laura Miller, Salon, Best Books of the Decade
 
"A major talent . . . Like George Saunders, [Link] can't dismiss the hidden things that tap on our windows at night."—The Boston Globe
 
"The most darkly playful voice in American fiction."—Michael Chabon
 
"I think she is the most impressive writer of her generation."—Peter Straub
 
"Link's world is one to savor. [Grade:] A"—Entertainment Weekly
 
"Intricate, wildly imaginative and totally wonderful . . . will fill you with awe and joy."—NPR
Lost Children Archive: A novel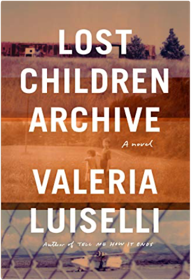 Valeria Luiselli
"The novel truly becomes novel again in Luiselli's hands—electric, elastic, alluring, new." —Parul Sehgal, The New York Times

"Impossibly smart, full of beauty, heart and insight . . . Everyone should read this book." —Tommy Orange

Longlisted for the Women's Prize for Fiction 

From the two-time NBCC Finalist, an emotionally resonant, fiercely imaginative new novel about a family whose road trip across America collides with an immigration crisis at the southwestern border—an indelible journey told with breathtaking imagery, spare lyricism, and profound humanity.

A mother and father set out with their two children, a boy and a girl, driving from New York to Arizona in the heat of summer. Their destination: Apacheria, the place the Apaches once called home.

Why Apaches? asks the ten-year-old son. Because they were the last of something, answers his father.

In their car, they play games and sing along to music. But on the radio, there is news about an "immigration crisis": thousands of kids trying to cross the southwestern border into the United States, but getting detained—or lost in the desert along the way.

As the family drives—through Virginia to Tennessee, across Oklahoma and Texas—we sense they are on the brink of a crisis of their own. A fissure is growing between the parents, one the children can almost feel beneath their feet. They are led, inexorably, to a grand, harrowing adventure—both in the desert landscape and within the chambers of their own imaginations.

Told through several compelling voices, blending texts, sounds, and images, Lost Children Archive is an astonishing feat of literary virtuosity. It is a richly engaging story of how we document our experiences, and how we remember the things that matter to us the most. With urgency and empathy, it takes us deep into the lives of one remarkable family as it probes the nature of justice and equality today.
Room to Dream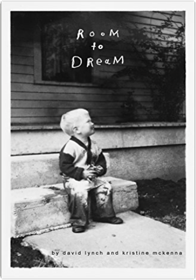 David Lynch, Kristine McKenna
An unprecedented look into the personal and creative life of the visionary auteur David Lynch, through his own words and those of his closest colleagues, friends, and family
 
In this unique hybrid of biography and memoir, David Lynch opens up for the first time about a life lived in pursuit of his singular vision, and the many heartaches and struggles he's faced to bring his unorthodox projects to fruition. Lynch's lyrical, intimate, and unfiltered personal reflections riff off biographical sections written by close collaborator Kristine McKenna and based on more than one hundred new interviews with surprisingly candid ex-wives, family members, actors, agents, musicians, and colleagues in various fields who all have their own takes on what happened.

Room to Dream is a landmark book that offers a onetime all-access pass into the life and mind of one of our most enigmatic and utterly original living artists.

With insights into . . .
Eraserhead
The Elephant Man
Dune
Blue Velvet
Wild at Heart
Twin Peaks
Twin Peaks: Fire Walk with Me
Lost Highway
The Straight Story
Mulholland Drive
INLAND EMPIRE
Twin Peaks: The Return
Her Body and Other Parties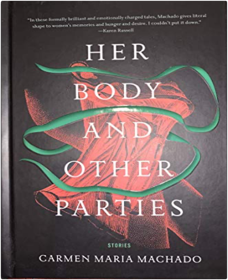 Carmen Maria Machado
A Girl is A Body of Water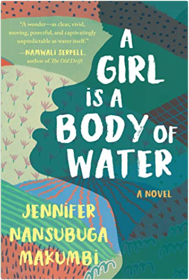 Jennifer Nansubuga Makumbi
A Constellation of Vital Phenomena: A Novel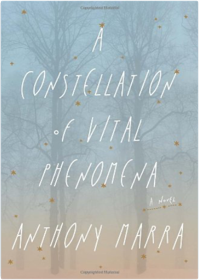 Anthony Marra
A resilient doctor risks everything to save the life of a hunted child, in this majestic debut about love, loss, and the unexpected ties that bind us together.
 
   In his brilliant, haunting novel, Stegner Fellow and Whiting Award winner Anthony Marra transports us to a snow-covered village in Chechnya, where eight-year-old Havaa watches from the woods as Russian soldiers abduct her father in the middle of the night, accusing him of aiding Chechen rebels. Across the road their lifelong neighbor and family friend Akhmed has also been watching, fearing the worst when the soldiers set fire to Havaa's house. But when he finds her hiding in the forest with a strange blue suitcase, he makes a decision that will forever change their lives. He will seek refuge at the abandoned hospital where the sole remaining doctor, Sonja Rabina, treats the wounded.
   For the talented, tough-minded Sonja, the arrival of Akhmed and Havaa is an unwelcome surprise. Weary and overburdened, she has no desire to take on additional risk and responsibility. And she has a deeply personal reason for caution: harboring these refugees could easily jeopardize the return of her missing sister. But over the course of five extraordinary days, Sonja's world will shift on its axis and reveal the intricate pattern of connections that weave together the pasts of these three unlikely companions and unexpectedly decides their fate. A story of the transcendent power of love in wartime, A Constellation of Vital Phenomena is a work of sweeping breadth, profound compassion, and lasting significance.
Peace Beyond Passion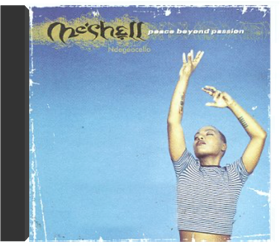 Me'Shell NdegéOcello
The Shadow King: A Novel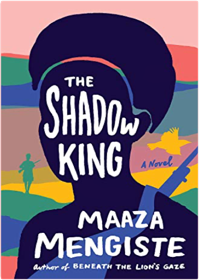 Maaza Mengiste
A gripping novel set during Mussolini's 1935 invasion of Ethiopia, The Shadow King takes us back to the first real conflict of World War II, casting light on the women soldiers who were left out of the historical record.

With the threat of Mussolini's army looming, recently orphaned Hirut struggles to adapt to her new life as a maid in Kidane and his wife Aster's household. Kidane, an officer in Emperor Haile Selassie's army, rushes to mobilize his strongest men before the Italians invade. His initial kindness to Hirut shifts into a flinty cruelty when she resists his advances, and Hirut finds herself tumbling into a new world of thefts and violations, of betrayals and overwhelming rage. Meanwhile, Mussolini's technologically advanced army prepares for an easy victory. Hundreds of thousands of Italians―Jewish photographer Ettore among them―march on Ethiopia seeking adventure.

As the war begins in earnest, Hirut, Aster, and the other women long to do more than care for the wounded and bury the dead. When Emperor Haile Selassie goes into exile and Ethiopia quickly loses hope, it is Hirut who offers a plan to maintain morale. She helps disguise a gentle peasant as the emperor and soon becomes his guard, inspiring other women to take up arms against the Italians. But how could she have predicted her own personal war as a prisoner of one of Italy's most vicious officers, who will force her to pose before Ettore's camera?

What follows is a gorgeously crafted and unputdownable exploration of female power, with Hirut as the fierce, original, and brilliant voice at its heart. In incandescent, lyrical prose, Maaza Mengiste breathes life into complicated characters on both sides of the battle line, shaping a heartrending, indelible exploration of what it means to be a woman at war.
The Burning Girl: A Novel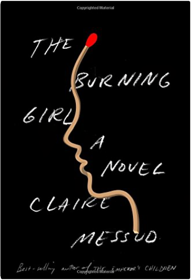 Claire Messud
A bracing, hypnotic coming-of-age story about the bond of best friends, from the New York Times best-selling author of The Emperor's Children.

Julia and Cassie have been friends since nursery school. They have shared everything, including their desire to escape the stifling limitations of their birthplace, the quiet town of Royston, Massachusetts. But as the two girls enter adolescence, their paths diverge and Cassie sets out on a journey that will put her life in danger and shatter her oldest friendship. The Burning Girl is a complex examination of the stories we tell ourselves about youth and friendship, and straddles, expertly, childhood's imaginary worlds and painful adult reality―crafting a true, immediate portrait of female adolescence.

Claire Messud, one of our finest novelists, is as accomplished at weaving a compelling fictional world as she is at asking the big questions: To what extent can we know ourselves and others? What are the stories we create to comprehend our lives and relationships? Brilliantly mixing fable and coming-of-age tale, The Burning Girl gets to the heart of these matters in an absolutely irresistible way.
The Bone Clocks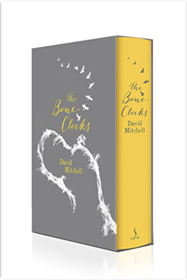 David Mitchell
The Bone Clocks: A Novel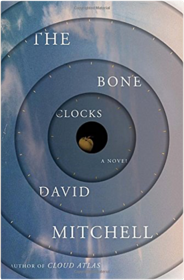 David Mitchell
The New York Times bestseller by the author of Cloud Atlas | Longlisted for the Man Booker Prize

"With The Bone Clocks, [David] Mitchell rises to meet and match the legacy of Cloud Atlas."—Los Angeles Times

Following a terrible fight with her mother over her boyfriend, fifteen-year-old Holly Sykes slams the door on her family and her old life. But Holly is no typical teenage runaway: A sensitive child once contacted by voices she knew only as "the radio people," Holly is a lightning rod for psychic phenomena. Now, as she wanders deeper into the English countryside, visions and coincidences reorder her reality until they assume the aura of a nightmare brought to life.
 
For Holly has caught the attention of a cabal of dangerous mystics—and their enemies. But her lost weekend is merely the prelude to a shocking disappearance that leaves her family irrevocably scarred. This unsolved mystery will echo through every decade of Holly's life, affecting all the people Holly loves—even the ones who are not yet born.
 
A Cambridge scholarship boy grooming himself for wealth and influence, a conflicted father who feels alive only while reporting on the war in Iraq, a middle-aged writer mourning his exile from the bestseller list—all have a part to play in this surreal, invisible war on the margins of our world. From the medieval Swiss Alps to the nineteenth-century Australian bush, from a hotel in Shanghai to a Manhattan townhouse in the near future, their stories come together in moments of everyday grace and extraordinary wonder.
 
Rich with character and realms of possibility, The Bone Clocks is a kaleidoscopic novel that begs to be taken apart and put back together by a writer The Washington Post calls "the novelist who's been showing us the future of fiction."
 
An elegant conjurer of interconnected tales, a genre-bending daredevil, and a master prose stylist, David Mitchell has become one of the leading literary voices of his generation. His hypnotic new novel, The Bone Clocks, crackles with invention and wit and sheer storytelling pleasure—it is fiction at its most spellbinding.

Praise for The Bone Clocks
 
"Astonishing . . . [Mitchell's] brought together the time-capsule density of his eyes-wide-open adventure in traditional realism with the death-defying ambitions of Cloud Atlas."—The New York Times Book Review (Editor's Choice)
 
"One of the most entertaining and thrilling novels I've read in a long time."—Meg Wolitzer, NPR

"Magical . . . perfectly illustrates the idea that we're all the heroes of our own lives as well as single cogs in a much larger and more beautiful mechanism. [Grade:] A"—Entertainment Weekly
 
"Rich in detail and incident, funny, rueful and terrifying by turns, The Bone Clocks is a tour de force."—San Francisco Chronicle

"Mitchell is one of the most electric writers alive. . . .The Bone Clocks [is] his most far-flung tale yet."—The Boston Globe

"A slipstream masterpiece . . . Mitchell is a genre-bending, time-leaping, world-traveling, puzzle-making, literary magician."—Esquire
 
"A rich selection of domestic realism, gothic fantasy and apocalyptic speculation . . . another example of Mitchell's boundless dexterity."—The Washington Post
Utopia Avenue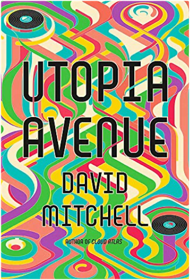 David Mitchell
She Would Be King: A Novel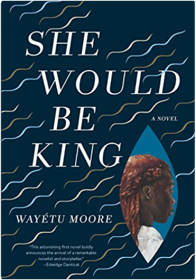 Wayétu Moore
A novel of exhilarating range, magical realism, and history―a dazzling retelling of Liberia's formation

Wayétu Moore's powerful debut novel, She Would Be King, reimagines the dramatic story of Liberia's early years through three unforgettable characters who share an uncommon bond. Gbessa, exiled from the West African village of Lai, is starved, bitten by a viper, and left for dead, but still she survives. June Dey, raised on a plantation in Virginia, hides his unusual strength until a confrontation with the overseer forces him to flee. Norman Aragon, the child of a white British colonizer and a Maroon slave from Jamaica, can fade from sight when the earth calls him. When the three meet in the settlement of Monrovia, their gifts help them salvage the tense relationship between the African American settlers and the indigenous tribes, as a new nation forms around them.

Moore's intermingling of history and magical realism finds voice not just in these three characters but also in the fleeting spirit of the wind, who embodies an ancient wisdom. "If she was not a woman," the wind says of Gbessa, "she would be king." In this vibrant story of the African diaspora, Moore, a talented storyteller and a daring writer, illuminates with radiant and exacting prose the tumultuous roots of a country inextricably bound to the United States. She Would Be King is a novel of profound depth set against a vast canvas and a transcendent debut from a major new author.
The Death of Bees: A Novel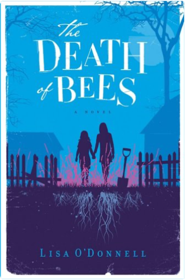 Lisa O'Donnell
Today is Christmas Eve.
Today is my birthday.
Today I am fifteen.
Today I buried my parents in the backyard.
Neither of them were beloved.

Marnie and her little sister, Nelly, are on their own now. Only they know what happened to their parents, Izzy and Gene, and they aren't telling. While life in Glasgow's Maryhill housing estate isn't grand, the girls do have each other. Besides, it's only a year until Marnie will be considered an adult and can legally take care of them both.

As the New Year comes and goes, Lennie, the old man next door, realizes that his young neighbors are alone and need his help. Or does he need theirs? Lennie takes them in—feeds them, clothes them, protects them—and something like a family forms. But soon enough, the sisters' friends, their teachers, and the authorities start asking tougher questions. As one lie leads to another, dark secrets about the girls' family surface, creating complications that threaten to tear them apart.

Written with fierce sympathy and beautiful precision, told in alternating voices, The Death of Bees is an enchanting, grimly comic tale of three lost souls who, unable to answer for themselves, can answer only for one another.
There There: A novel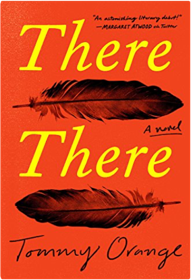 Tommy Orange
"Groundbreaking. Extraordinary. Tommy Orange has written a tense, prismatic book with inexorable momentum."
—Janet Maslin, The New York Times

Fierce, angry, funny, heartbreaking—Tommy Orange's first novel is a wondrous and shattering portrait of an America few of us have ever seen, and it introduces a brilliant new author at the start of a major career.
          There There is a relentlessly paced multigenerational story about violence and recovery, memory and identity, and the beauty and despair woven into the history of a nation and its people. It tells the story of twelve characters, each of whom have private reasons for traveling to the Big Oakland Powwow. Jacquie Red Feather is newly sober and trying to make it back to the family she left behind in shame. Dene Oxendene is pulling his life back together after his uncle's death and has come to work at the powwow to honor his uncle's memory. Opal Viola Victoria Bear Shield has come to watch her nephew Orvil, who has taught himself traditional Indian dance through YouTube videos and has come to the powwow to dance in public for the very first time. There will be glorious communion, and a spectacle of sacred tradition and pageantry. And there will be sacrifice, and heroism, and unspeakable loss.
         Here is a voice we have never heard—a voice full of poetry and rage, exploding onto the page with stunning urgency and force. Tommy Orange writes of the plight of the urban Native American, the Native American in the city, in a stunning novel that grapples with a complex and painful history, with an inheritance of beauty and profound spirituality, and with a plague of addiction, abuse, and suicide. An unforgettable debut, destined to become required reading in schools and universities across the country.
Orfeo: A Novel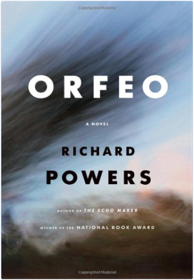 Richard Powers
The National Book Award–winning author of The Echo Maker delivers his most emotionally charged novel to date, inspired by the myth of Orpheus."If Powers were an American writer of the nineteenth century…he'd probably be the Herman Melville of Moby-Dick. His picture is that big," wrote Margaret Atwood (New York Review of Books). Indeed, since his debut in 1985 with Three Farmers on Their Way to a Dance, Richard Powers has been astonishing readers with novels that are sweeping in range, dazzling in technique, and rich in their explorations of music, art, literature, and technology.

In Orfeo, Powers tells the story of a man journeying into his past as he desperately flees the present. Composer Peter Els opens the door one evening to find the police on his doorstep. His home microbiology lab—the latest experiment in his lifelong attempt to find music in surprising patterns—has aroused the suspicions of Homeland Security. Panicked by the raid, Els turns fugitive. As an Internet-fueled hysteria erupts, Els—the "Bioterrorist Bach"—pays a final visit to the people he loves, those who shaped his musical journey. Through the help of his ex-wife, his daughter, and his longtime collaborator, Els hatches a plan to turn this disastrous collision with the security state into a work of art that will reawaken its audience to the sounds all around them. The result is a novel that soars in spirit and language by a writer who "may be America's most ambitious novelist" (Kevin Berger, San Francisco Chronicle).
Barkskins: A Novel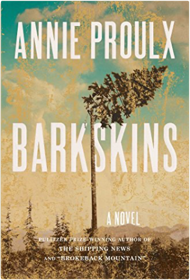 Annie Proulx
THE NEW YORK TIMES BESTSELLER
From Annie Proulx—the Pulitzer Prize-­ and National Book Award-­winning author of The Shipping News and "Brokeback Mountain," comes her masterwork: an epic, dazzling, violent, magnificently dramatic novel about the taking down of the world's forests.

In the late seventeenth century two penniless young Frenchmen, René Sel and Charles Duquet, arrive in New France. Bound to a feudal lord, a "seigneur," for three years in exchange for land, they become wood-cutters—barkskins. René suffers extraordinary hardship, oppressed by the forest he is charged with clearing. He is forced to marry a Mi'kmaw woman and their descendants live trapped between two inimical cultures. But Duquet, crafty and ruthless, runs away from the seigneur, becomes a fur trader, then sets up a timber business. Proulx tells the stories of the descendants of Sel and Duquet over three hundred years—their travels across North America, to Europe, China, and New Zealand, under stunningly brutal conditions—the revenge of rivals, accidents, pestilence, Indian attacks, and cultural annihilation. Over and over again, they seize what they can of a presumed infinite resource, leaving the modern-day characters face to face with possible ecological collapse.

Proulx's inimitable genius is her creation of characters who are so vivid—in their greed, lust, vengefulness, or their simple compassion and hope—that we follow them with fierce attention. Annie Proulx is one of the most formidable and compelling American writers, and Barkskins is her greatest novel, a magnificent marriage of history and imagination.
Two Years Eight Months and Twenty-Eight Nights: A Novel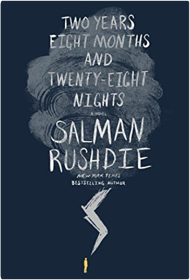 Salman Rushdie
NEW YORK TIMES BESTSELLER

From Salman Rushdie, one of the great writers of our time, comes a spellbinding work of fiction that blends history, mythology, and a timeless love story. A lush, richly layered novel in which our world has been plunged into an age of unreason, Two Years Eight Months and Twenty-Eight Nights is a breathtaking achievement and an enduring testament to the power of storytelling.

In the near future, after a storm strikes New York City, the strangenesses begin. A down-to-earth gardener finds that his feet no longer touch the ground. A graphic novelist awakens in his bedroom to a mysterious entity that resembles his own sub–Stan Lee creation. Abandoned at the mayor's office, a baby identifies corruption with her mere presence, marking the guilty with blemishes and boils. A seductive gold digger is soon tapped to combat forces beyond imagining.

Unbeknownst to them, they are all descended from the whimsical, capricious, wanton creatures known as the jinn, who live in a world separated from ours by a veil. Centuries ago, Dunia, a princess of the jinn, fell in love with a mortal man of reason. Together they produced an astonishing number of children, unaware of their fantastical powers, who spread across generations in the human world.

Once the line between worlds is breached on a grand scale, Dunia's children and others will play a role in an epic war between light and dark spanning a thousand and one nights—or two years, eight months, and twenty-eight nights. It is a time of enormous upheaval, in which beliefs are challenged, words act like poison, silence is a disease, and a noise may contain a hidden curse.

Inspired by the traditional "wonder tales" of the East, Salman Rushdie's novel is a masterpiece about the age-old conflicts that remain in today's world. Two Years Eight Months and Twenty-Eight Nights is satirical and bawdy, full of cunning and folly, rivalries and betrayals, kismet and karma, rapture and redemption.

Praise for Two Years Eight Months and Twenty-Eight Nights

"Incandescent . . . brilliant, ambitious . . . Rushdie's stature as one of the major literary voices of our time was already secure. And yet, in reading this new book, one cannot escape the feeling that all those years of writing and success have perhaps been preparation for this moment, for the creation of this tremendously inventive and timely novel."—San Francisco Chronicle

"Erudite without flaunting it, an amusement park of a pulpy disaster novel that resists flying out of control by being grounded by religion, history, culture and love."—Los Angeles Times

"Splendid and heartfelt . . . There's an abundance of authorial winking here, the unabashed symbolism and double entendres quickly stacking up in a manner that wires Rushdie into an ancient storytelling tradition."—The Boston Globe

"Rushdie's brilliance is in the balance between high art and pop culture. . . . A novel of both intellectual heft and sheer reading pleasure—a rare feat."—St. Louis Post-Dispatch

"In these nested, swirling tales, Rushdie conjures up a whole universe of jinn slithering across time and space, meddling in human affairs and copulating like they've just been released from twenty years in a lamp."—The Washington Post

"Rushdie is our Scheherazade, inexhaustibly enfolding story within story and unfolding tale after tale with such irrepressible delight that it comes as a shock to remember that, like her, he has lived the life of a storyteller in immediate peril."—Ursula K. Le Guin, The Guardian
With or Without You: A Memoir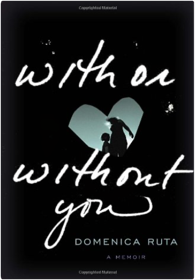 Domenica Ruta
NEW YORK TIMES BESTSELLER

A haunting, unforgettable mother-daughter story for a new generation—the debut of a blazing new lyrical voice
 
Domenica Ruta grew up in a working-class, unforgiving town north of Boston, in a trash-filled house on a dead-end road surrounded by a river and a salt marsh. Her mother, Kathi, a notorious local figure, was a drug addict and sometimes dealer whose life swung between welfare and riches, and whose highbrow taste was at odds with her hardscrabble life. And yet she managed, despite the chaos she created, to instill in her daughter a love of stories. Kathi frequently kept Domenica home from school to watch such classics as the Godfather movies and everything by Martin Scorsese and Woody Allen, telling her, "This is more important. I promise. You'll thank me later." And despite the fact that there was not a book to be found in her household, Domenica developed a love of reading, which helped her believe that she could transcend this life of undying grudges, self-inflicted misfortune, and the crooked moral code that Kathi and her cohorts lived by.
 
With or Without You is the story of Domenica Ruta's unconventional coming of age—a darkly hilarious chronicle of a misfit '90s youth and the necessary and painful act of breaking away, and of overcoming her own addictions and demons in the process. In a brilliant stylistic feat, Ruta has written a powerful, inspiring, compulsively readable, and finally redemptive story about loving and leaving.
 
Praise for With or Without You
 
"Bracingly funny and poignant."—The Boston Globe
 
"Stunning . . . comes across as a bleaker, funnier, R-rated version of The Glass Castle and marks the arrival of a blazing new voice in literature."—Entertainment Weekly
 
"A singular new coming-of-age memoir traces one girl's twisting path up from the mean streets (and parents) to the reflective life of a writer. . . . The burgeoning canon of literary memoir—spiked with a generous pour of 12-step-program confessional—begets another winner in Domenica Ruta's searing With or Without You. . . . In spite of the glaring deficits in her life, Ruta was born 'with a wolfish appetite for the printed word.' . . . Luckily, her word addiction kept progressing until she had all the tools she needed to create this gloriously gutsy memory-work."—Elle
 
"The intensity of the clear-eyed manner in which Ruta conveys her abiding frustration with the parents who failed their child so casually and monumentally is exceedingly powerful stuff."—Booklist
 
"Valiant and heartbreaking."—Bust
 
"Domenica Ruta is a real and excellent writer who has language by the throat. She writes with big beauty and drives her story with huge humanism, empathy, and humor."—Gabrielle Hamilton, author of Blood, Bones & Butter
 
"Powerful . . . wicked funny . . . Ruta writes with unflinching honesty."—Slate
 
"Difficult childhoods are plentiful, the talent to transform adversity into art in short supply. Unflinching in its regard, forgiving in its humor, With or Without You is that rare thing, a story you think you know transformed into one you have to read to the end."—Kathryn Harrison, author of Enchantments
Gold Diggers: A Novel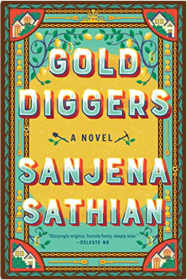 Sanjena Sathian
Lincoln in the Bardo: A Novel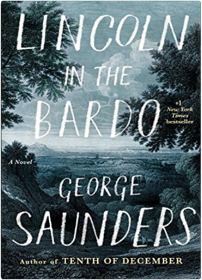 George Saunders
#1 NEW YORK TIMES BESTSELLER • The long-awaited first novel from the author of Tenth of December: a moving and original father-son story featuring none other than Abraham Lincoln, as well as an unforgettable cast of supporting characters, living and dead, historical and invented

February 1862. The Civil War is less than one year old. The fighting has begun in earnest, and the nation has begun to realize it is in for a long, bloody struggle. Meanwhile, President Lincoln's beloved eleven-year-old son, Willie, lies upstairs in the White House, gravely ill. In a matter of days, despite predictions of a recovery, Willie dies and is laid to rest in a Georgetown cemetery. "My poor boy, he was too good for this earth," the president says at the time. "God has called him home." Newspapers report that a grief-stricken Lincoln returns, alone, to the crypt several times to hold his boy's body.

From that seed of historical truth, George Saunders spins an unforgettable story of familial love and loss that breaks free of its realistic, historical framework into a supernatural realm both hilarious and terrifying. Willie Lincoln finds himself in a strange purgatory where ghosts mingle, gripe, commiserate, quarrel, and enact bizarre acts of penance. Within this transitional state—called, in the Tibetan tradition, the bardo—a monumental struggle erupts over young Willie's soul.

Lincoln in the Bardo is an astonishing feat of imagination and a bold step forward from one of the most important and influential writers of his generation. Formally daring, generous in spirit, deeply concerned with matters of the heart, it is a testament to fiction's ability to speak honestly and powerfully to the things that really matter to us. Saunders has invented a thrilling new form that deploys a kaleidoscopic, theatrical panorama of voices to ask a timeless, profound question: How do we live and love when we know that everything we love must end?

Praise for Lincoln in the Bardo

"A luminous feat of generosity and humanism."—Colson Whitehead, The New York Times Book Review

"A masterpiece."—Zadie Smith

"Ingenious . . . Saunders—well on his way toward becoming a twenty-first-century Twain—crafts an American patchwork of love and loss, giving shape to our foundational sorrows."—Vogue

"Saunders is the most humane American writer working today."—Harper's Magazine

"The novel beats with a present-day urgency—a nation at war with itself, the unbearable grief of a father who has lost a child, and a howling congregation of ghosts, as divided in death as in life, unwilling to move on."—Vanity Fair

"A brilliant, Buddhist reimagining of an American story of great loss and great love."—Elle

"Wildly imaginative"—Marie Claire

"Mesmerizing . . . Dantesque . . . A haunting American ballad."—Publishers Weekly (starred review)

"Exhilarating . . . Ruthless and relentless in its evocation not only of Lincoln and his quandary, but also of the tenuous existential state shared by all of us." —Kirkus Reviews (starred review)

"It's unlike anything you've ever read, except that the grotesque humor, pathos, and, ultimately, human kindness at its core mark it as a work that could come only from Saunders."—The National
Attack of the Vyperians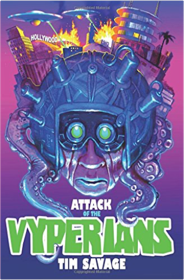 Tim Savage
Flying saucers!

Rampaging monsters!

Genetically modified super geniuses!

Forbidden love between a pop singer and her alien romeo!

It's Attack of the Vyperians in thrilling 2-D!

When a race of alien octopuses arrives to "befriend with benefits" Earth's women, a motley collection of humans find themselves thrown into a war zone of giant monsters, ancient enemies, and horny interplanetary beings that just can't keep their tentacles to themselves.

James "Crash" Jefferson — Cable TV adventure show host. Egomaniac. Emmy award winner. Irresponsible lover. The only person banned from South Africa for choking a giraffe to death during a Make-A-Wish trip, Crash is his own biggest advocate and worst enemy at the same time. Pulled across the planet by forces he doesn't understand, Crash does what Crash does best — swing hard and let others clean up the mess.

Jennica! — As a global pop music superstar, Jennica! secretly wishes for nothing more than to wrest control of her own life from those that want only to use her as a pawn to profit from. Unfortunately, the exact opposite happens yet again as she becomes the vessel of choice for the Vyperians' devious plan.

Dr. Frank Faraday — Pushed from childhood to be the next super-genius scientist extraordinaire, Frank Faraday recieved his first PhD at age 20 and then subsequently suprised everyone around him by disappearing off the grid. For the first time in his life, Dr. Faraday had a taste of freedom as he left the stresses and pressures of his past life behind him. Until, that is, a secret organization made him an offer he should have refused.

A science fiction comedy born from a love of the golden age of ridiculously awesome monster movies, "Attack of the Vyperians" will capture your attention from the first page and keep it all the way to the second. Uh, end. I meant end. How do I go back? How do I edit? Hello?
Barrel Fever: Stories and Essays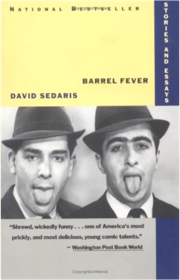 David Sedaris
A Few Small Repairs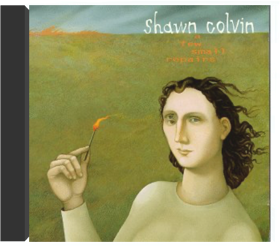 Shawn Colvin
The Lost Father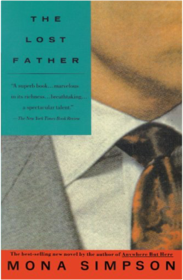 Mona Simpson
In her highly acclaimed first novel, Anywhere But Here, Simpson created one of the most astute yet vulnerable heroines in contemporary fiction. Now Mayan Atassi—once Mayan Stevenson—returns in an immensely powerful novel about love and lovelessness, fathers and fatherlessness, and the loyalties that shape us even when they threaten to destroy us.

Now a woman of twenty-eight and finally on her own in medical school, Mayan becomes obsessed with the father she never knew, leading her to hire detectives to dredge up the past, thus eroding her savings, ruining her career, and flirting with madness in a search spanning two continents.

"Ratifies the achievement of Anywhere But Here, attesting to its author's...dazzling literary gift and uncommon emotional wisdom."
—New York Times

"A breathtaking piece of fiction; Simpson is a writer who can break our heart and mend it in the same sentence."
—Cleveland Plain Dealer
Off Keck Road: A Novella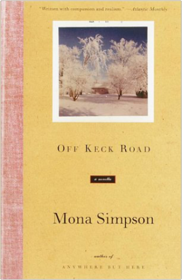 Mona Simpson
In this flawless novella, Mona Simpson turns her powers of observation toward characters who, unlike Ann and Adele August in her bestselling Anywhere but Here, choose to stay rather than go.

As a high school student in Green Bay, Bea Maxwell raised money for good causes; later, she became a successful real estate agent and an accomplished knitter. The one thing missing from her life is a romantic relationship. She soon settles comfortably into the role of stylish spinster and do-gooder. Woven into Bea's story are stories of other lifelong residents of Green Bay and the changes time brings to a town and its residents. This pure and simple work once again proves Mona Simpson one of the defining writers of her generation.
A Regular Guy : A Novel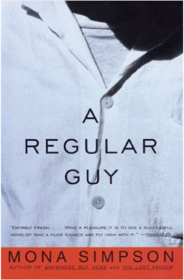 Mona Simpson
Mona Simpson's first two novels, Anywhere But Here and The Lost Father, won her literary renown and a wide following. Now, in her third novel, the narrator Ann Atassi has been replaced by a third-person narrator recounting the adventures of young Jane di Natali, but the theme remains the same: the search for, and the attempt to understand, the absent father.

This time the father is a millionaire biotechnology magnate named Tom Owens.  Into Owens's charmed life comes Jane, born out of wedlock, raised in communes, and now dispatched into  his care by a mother who is no longer capable of providing it; Tom is far from ready for this responsibility. Fans of Simpson's previous novels will not be disappointed by this excursion into the cracked world of family relations.

"Simpson is an attentive observer and a fluent stylist, but it is the element of subtle surprise that draws us through these pages, the magnetism of an original mind that holds us fast."
—Booklist
Brewster: A Novel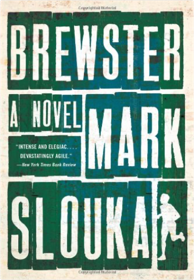 Mark Slouka
A 2013 Booklist Editors' Choice: Best Adult Books for Young Adults

A powerful story about an unforgettable friendship between two teenage boys and their hopes for escape from a dead-end town.The year is 1968. The world is changing, and sixteen-year-old Jon Mosher is determined to change with it. Racked by guilt over his older brother's childhood death and stuck in the dead-end town of Brewster, New York, he turns his rage into victories running track. Meanwhile, Ray Cappicciano, a rebel as gifted with his fists as Jon is with his feet, is trying to take care of his baby brother while staying out of the way of his abusive, ex-cop father. When Jon and Ray form a tight friendship, they find in each other everything they lack at home, but it's not until Ray falls in love with beautiful, headstrong Karen Dorsey that the three friends begin to dream of breaking away from Brewster for good. Freedom, however, has its price. As forces beyond their control begin to bear down on them, Jon sets off on the race of his life—a race to redeem his past and save them all.

Mark Slouka's work has been called "relentlessly observant, miraculously expressive" (New York Times Book Review). Reverberating with compassion, heartache, and grace, Brewster is an unforgettable coming-of-age story from one of our most compelling novelists.
The Goldfinch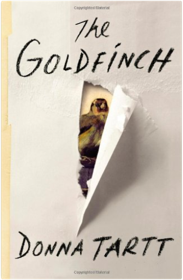 Donna Tartt
"The Goldfinch is a rarity that comes along perhaps half a dozen times per decade, a smartly written literary novel that connects with the heart as well as the mind....Donna Tartt has delivered an extraordinary work of fiction."—Stephen King, The New York Times Book Review

Composed with the skills of a master, The Goldfinch is a haunted odyssey through present day America and a drama of enthralling force and acuity.

It begins with a boy. Theo Decker, a thirteen-year-old New Yorker, miraculously survives an accident that kills his mother. Abandoned by his father, Theo is taken in by the family of a wealthy friend. Bewildered by his strange new home on Park Avenue, disturbed by schoolmates who don't know how to talk to him, and tormented above all by his unbearable longing for his mother, he clings to one thing that reminds him of her: a small, mysteriously captivating painting that ultimately draws Theo into the underworld of art.

As an adult, Theo moves silkily between the drawing rooms of the rich and the dusty labyrinth of an antiques store where he works. He is alienated and in love-and at the center of a narrowing, ever more dangerous circle.

The Goldfinch is a novel of shocking narrative energy and power. It combines unforgettably vivid characters, mesmerizing language, and breathtaking suspense, while plumbing with a philosopher's calm the deepest mysteries of love, identity, and art. It is a beautiful, stay-up-all-night and tell-all-your-friends triumph, an old-fashioned story of loss and obsession, survival and self-invention, and the ruthless machinations of fate.
Keep It Moving: Lessons for the Rest of Your Life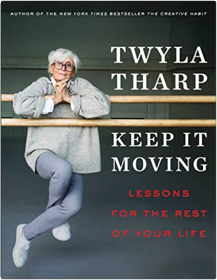 Twyla Tharp
One of the world's leading artists—a living legend—and bestselling author of The Creative Habit shares her secrets for harnessing vitality and finding purpose as you age. From insight to action, Keep It Moving is a guidebook for expanding one's possibilities over the course of a lifetime.

At seventy-seven, Twyla Tharp is revered not only for the dances she makes—but for her astounding regime of exercise and non-stop engagement. She is famed for religiously hitting the gym each morning at daybreak, and utilizing that energy to propel her breakneck schedule as a teacher, writer, creator, and lecturer. This book grew out of the question she was asked most frequently: "How do you keep working?"

In Twyla's own words: "This book is a collection of what I've learned in the past fifty-five years: from the moment I committed to a life in dance up until today...it identifies a 'disease' and offers a cure. That disease, simply put, is our fear of time's passing and the resulting aging process. The remedy? This book in your hands."

Keep It Moving is a series of no-nonsense mediations on how to live with purpose as time passes. From the details of how she stays motivated to the stages of her evolving fitness routine, Tharp models how fulfillment depends not on fortune—but on attitude, possible for anyone willing to try and keep trying. Culling anecdotes from Twyla's life and the lives of other luminaries, each chapter is accompanied by a small exercise that will help anyone develop a more hopeful and energetic approach to the everyday.

Twyla will tell you what the beauty-fitness-wellness industry won't: chasing youth is a losing proposition. Instead, Keep It Moving focuses you on what's here and where you're going—the book for anyone who wishes to maintain their prime for life.
The Innocence Mission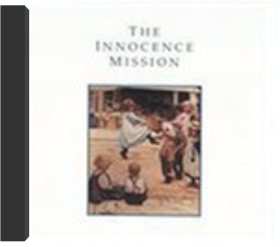 The Innocence Mission
We Are Not Ourselves: A Novel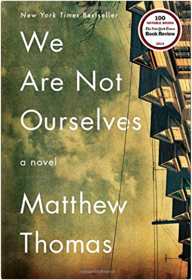 Thomas, Matthew
All My Puny Sorrows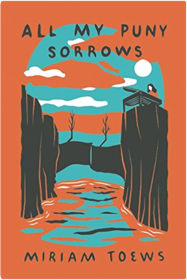 Miriam Toews
Elf and Yoli are sisters. While on the surface Elfrieda's life is enviable (she's a world-renowned pianist, glamorous, wealthy, and happily married) and Yolandi's a mess (she's divorced and broke, with two teenagers growing up too quickly), they are fiercely close — raised in a Mennonite household and sharing the hardship of Elf's desire to end her life. After Elf's latest attempt, Yoli must quickly determine how to keep her family from falling apart, how to keep her own heart from breaking, and what it means to love someone who wants to die.

All My Puny Sorrows is the latest novel from Miriam Toews, one of Canada's most beloved authors — not only because her work is rich with deep human feeling and compassion but because her observations are knife-sharp and her books wickedly funny. And this is Toews at her finest: a story that is as much a comedy as it is a tragedy, a goodbye grin from the friend who taught you how to live.
More Letters Of Note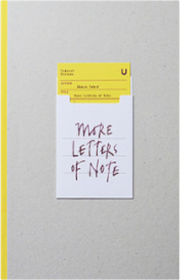 Shaun Usher
Borne: A Novel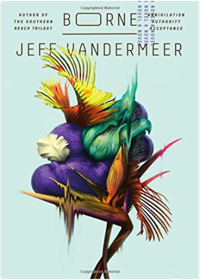 Jeff VanderMeer
Named one of the most anticipated books of 2017 by The New York Times, The Huffington Post, Book Riot, Chicago Reader, The Week, and Publishers Weekly.

"Am I a person?" Borne asked me.
"Yes, you are a person," I told him. "But like a person, you can be a weapon, too."

In Borne, a young woman named Rachel survives as a scavenger in a ruined city half destroyed by drought and conflict. The city is dangerous, littered with discarded experiments from the Company―a biotech firm now derelict―and punished by the unpredictable predations of a giant bear. Rachel ekes out an existence in the shelter of a run-down sanctuary she shares with her partner, Wick, who deals his own homegrown psychoactive biotech.

One day, Rachel finds Borne during a scavenging mission and takes him home. Borne as salvage is little more than a green lump―plant or animal?―but exudes a strange charisma. Borne reminds Rachel of the marine life from the island nation of her birth, now lost to rising seas. There is an attachment she resents: in this world any weakness can kill you. Yet, against her instincts―and definitely against Wick's wishes―Rachel keeps Borne. She cannot help herself. Borne, learning to speak, learning about the world, is fun to be with, and in a world so broken that innocence is a precious thing. For Borne makes Rachel see beauty in the desolation around her. She begins to feel a protectiveness she can ill afford.

"He was born, but I had borne him."

But as Borne grows, he begins to threaten the balance of power in the city and to put the security of her sanctuary with Wick at risk. For the Company, it seems, may not be truly dead, and new enemies are creeping in. What Borne will lay bare to Rachel as he changes is how precarious her existence has been, and how dependent on subterfuge and secrets. In the aftermath, nothing may ever be the same.
The Diver's Clothes Lie Empty: A Novel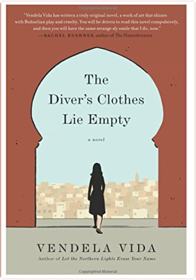 Vendela Vida
From the acclaimed author of Let the Northern Lights Erase Your Name and The Lovers comes a taut, spellbinding literary thriller that probes the essence and malleability of identity.

In Vendela Vida's taut and mesmerizing novel of ideas, a woman travels to Casablanca, Morocco, on mysterious business. While checking into her hotel, the woman is robbed of her wallet and passport—all of her money and identification. Though the police investigate, the woman senses an undercurrent of complicity between the hotel staff and the authorities—she knows she'll never recover her possessions. Stripped of her identity, she feels burdened by the crime yet strangely liberated by her sudden freedom to be anyone she chooses.

A chance encounter with a movie producer leads to a job posing as a stand-in for a well-known film star. The star reels her in deeper, though, and soon she's inhabiting the actress's skin off set, too—going deeper into the Casablancan night and further from herself. And so continues a strange and breathtaking journey full of unexpected turns, an adventure in which the woman finds herself moving further and further away from the person she once was.

Told with vibrant, lush detail and a wicked sense of humor, The Diver's Clothes Lie Empty is part literary mystery, part psychological thriller—an unforgettable novel that explores free will, power, and a woman's right to choose not her past, perhaps not her present, but certainly her future. This is Vendela Vida's most assured and ambitious novel yet.
Sing, Unburied, Sing: A Novel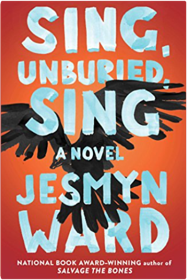 Jesmyn Ward
Longlisted for the National Book Award for Fiction

"The heart of Jesmyn Ward's Sing, Unburied, Sing is story—the yearning for a narrative to help us understand ourselves, the pain of the gaps we'll never fill, the truths that are failed by words and must be translated through ritual and song...Ward's writing throbs with life, grief, and love, and this book is the kind that makes you ache to return to it." —Buzzfeed

In Jesmyn Ward's first novel since her National Book Award–winning Salvage the Bones, this singular American writer brings the archetypal road novel into rural twenty-first-century America. An intimate portrait of a family and an epic tale of hope and struggle, Sing, Unburied, Sing journeys through Mississippi's past and present, examining the ugly truths at the heart of the American story and the power—and limitations—of family bonds.

Jojo is thirteen years old and trying to understand what it means to be a man. He doesn't lack in fathers to study, chief among them his Black grandfather, Pop. But there are other men who complicate his understanding: his absent White father, Michael, who is being released from prison; his absent White grandfather, Big Joseph, who won't acknowledge his existence; and the memories of his dead uncle, Given, who died as a teenager.

His mother, Leonie, is an inconsistent presence in his and his toddler sister's lives. She is an imperfect mother in constant conflict with herself and those around her. She is Black and her children's father is White. She wants to be a better mother but can't put her children above her own needs, especially her drug use. Simultaneously tormented and comforted by visions of her dead brother, which only come to her when she's high, Leonie is embattled in ways that reflect the brutal reality of her circumstances.

When the children's father is released from prison, Leonie packs her kids and a friend into her car and drives north to the heart of Mississippi and Parchman Farm, the State Penitentiary. At Parchman, there is another thirteen-year-old boy, the ghost of a dead inmate who carries all of the ugly history of the South with him in his wandering. He too has something to teach Jojo about fathers and sons, about legacies, about violence, about love.

Rich with Ward's distinctive, lyrical language, Sing, Unburied, Sing is a majestic new work and an unforgettable family story.
The Great Glass Sea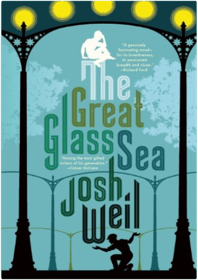 Josh Weil
From celebrated storyteller Josh Weil comes a sui generis epic swathed in all the magic of Russian folklore and set against the dystopian backdrop of an all too real alternate present.

Twins Yarik and Dima have been inseparable since childhood. Living on their uncle's farm after the death of their father, the boys once spent their days helping farmers in fields, their nights spellbound by their uncle's tales. Years later, they labor together at the Oranzheria, a sea of glass erected over acres of cropland and lit by space mirrors that ensnare the denizens of Petroplavilsk in perpetual daylight. Now the twins have only work in common—stalwart Yarik married with children, oppressed by the burden of responsibility; dreamer Dima living alone with his mother, wistfully planning the brothers' return to their uncle's land.

But an encounter with the Oranzerhia's billionaire owner changes their lives forever and soon both men find themselves poster boys for opposing ideologies that threaten to destroy not only the lives of those they love but the love that has bonded them since birth.

A breathtakingly ambitious novel of love, loss, and light, set amid a bold vision of an alternative present-day Russia.
The Nickel Boys: A Novel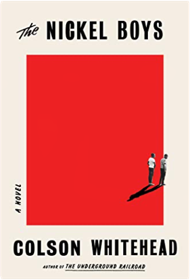 Colson Whitehead
NEW YORK TIMES BESTSELLER

In this bravura follow-up to the Pulitzer Prize, and National Book Award-winning #1 New York Times bestseller The Underground Railroad, Colson Whitehead brilliantly dramatizes another strand of American history through the story of two boys sentenced to a hellish reform school in Jim Crow-era Florida.

As the Civil Rights movement begins to reach the black enclave of Frenchtown in segregated Tallahassee, Elwood Curtis takes the words of Dr. Martin Luther King to heart: He is "as good as anyone." Abandoned by his parents, but kept on the straight and narrow by his grandmother, Elwood is about to enroll in the local black college. But for a black boy in the Jim Crow South of the early 1960s, one innocent mistake is enough to destroy the future. Elwood is sentenced to a juvenile reformatory called the Nickel Academy, whose mission statement says it provides "physical, intellectual and moral training" so the delinquent boys in their charge can become "honorable and honest men."
In reality, the Nickel Academy is a grotesque chamber of horrors where the sadistic staff beats and sexually abuses the students, corrupt officials and locals steal food and supplies, and any boy who resists is likely to disappear "out back." Stunned to find himself in such a vicious environment, Elwood tries to hold onto Dr. King's ringing assertion "Throw us in jail and we will still love you." His friend Turner thinks Elwood is worse than naive, that the world is crooked, and that the only way to survive is to scheme and avoid trouble.
The tension between Elwood's ideals and Turner's skepticism leads to a decision whose repercussions will echo down the decades. Formed in the crucible of the evils Jim Crow wrought, the boys' fates will be determined by what they endured at the Nickel Academy.
Based on the real story of a reform school in Florida that operated for one hundred and eleven years and warped the lives of thousands of children, The Nickel Boys is a devastating, driven narrative that showcases a great American novelist writing at the height of his powers.
Ninety-Nine Stories of God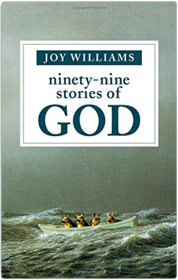 Joy Williams
From "quite possibly America's best living writer of short stories" (NPR), Ninety-Nine Stories of God finds Joy Williams reeling between the sublime and the surreal, knocking down the barriers between the workaday and the divine. Pulitzer Prize and National Book Award finalist Joy Williams has a one-of-a-kind gift for capturing both the absurdity and the darkness of everyday life. In Ninety-Nine Stories of God, she takes on one of mankind's most confounding preoccupations: the Supreme Being.

This series of short, fictional vignettes explores our day-to-day interactions with an ever-elusive and arbitrary God. It's the Book of Common Prayer as seen through a looking glass―a powerfully vivid collection of seemingly random life moments. The figures that haunt these stories range from Kafka (talking to a fish) to the Aztecs, Tolstoy to Abraham and Sarah, O. J. Simpson to a pack of wolves. Most of Williams's characters, however, are like the rest of us: anonymous strivers and bumblers who brush up against God in the least expected places or go searching for Him when He's standing right there. The Lord shows up at a hot-dog-eating contest, a demolition derby, a formal gala, and a drugstore, where he's in line to get a shingles vaccination. At turns comic and yearning, lyric and aphoristic, Ninety-Nine Stories of God serves as a pure distillation of one of our great artists.
Red Clocks: A Novel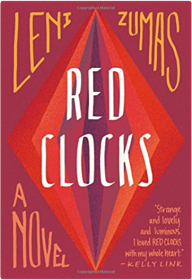 Leni Zumas
A National Bestseller
A New York Times Editor's Choice
An Amazon Best Book of the Month
An Indie Next Pick
One of Wall Street Journal's Twelve Books to Read This Winter
An Esquire most anticipated book of 2018
An Elle Best Book of Winter
A Popsugar most anticipated book of Fall
A Ploughshares most anticipated book of Fall
A Nylon Best Book of the Month
One of Publishers Weekly's most anticipated titles of Fall 2017

Five women. One question. What is a woman for?

In this ferociously imaginative novel, abortion is once again illegal in America, in-vitro fertilization is banned, and the Personhood Amendment grants rights of life, liberty, and property to every embryo. In a small Oregon fishing town, five very different women navigate these new barriers alongside age-old questions surrounding motherhood, identity, and freedom.

Ro, a single high-school teacher, is trying to have a baby on her own, while also writing a biography of Eivør, a little-known 19th-century female polar explorer. Susan is a frustrated mother of two, trapped in a crumbling marriage. Mattie is the adopted daughter of doting parents and one of Ro's best students, who finds herself pregnant with nowhere to turn. And Gin is the gifted, forest-dwelling herbalist, or "mender," who brings all their fates together when she's arrested and put on trial in a frenzied modern-day witch hunt.

RED CLOCKS is at once a riveting drama, whose mysteries unfold with magnetic energy, and a shattering novel of ideas. In the vein of Margaret Atwood and Eileen Myles, Leni Zumas fearlessly explores the contours of female experience, evoking THE HANDMAID'S TALE for a new millennium. This is a story of resilience, transformation, and hope in tumultuous-even frightening-times.