A Midsummer Night's Sex Comedy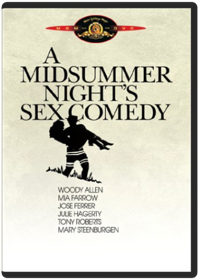 Woody Allen
Alice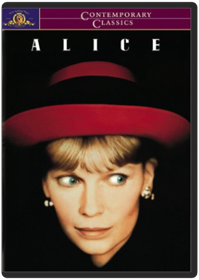 Woody Allen
Annie Hall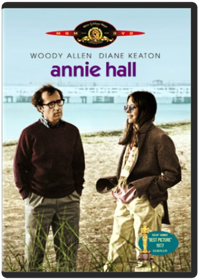 Woody Allen
Another Woman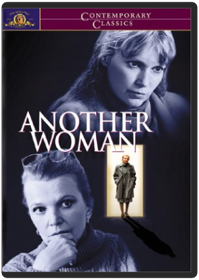 Woody Allen
Apropos of Nothing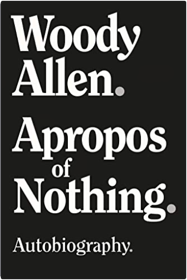 Woody Allen
Bananas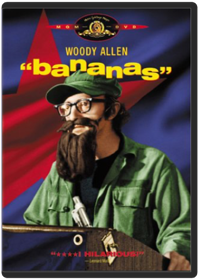 Woody Allen
Broadway Danny Rose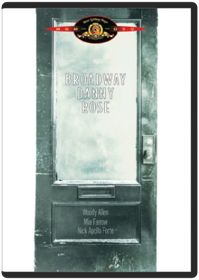 Woody Allen
Cassandra's Dream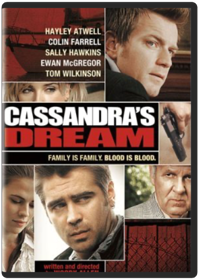 Woody Allen
Studio: Genius Products Inc Release Date: 09/30/2008 Rating: Pg13
Celebrity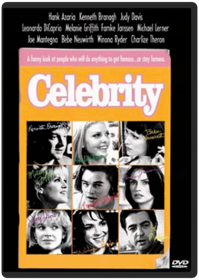 Woody Allen
The Complete Prose of Woody Allen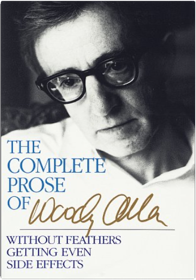 Woody Allen
Although Woody Allen is best known for his cult movies, he is also a writer of outstanding wit and skill. Dip into this collection of fifty-two pieces for hilarity, deadpan weirdness, and some extremely outlandish ideas. Do you want to hear about the time Hitler went for a haircut? Or why Woody reveres Socrates? Have you ever wondered what would have happened if the Impressionists had actually been dentists? You can learn much about history — the piece on the invention of sandwiches is eye-opening — or modern life in this laugh-out-loud collection of thoughts, observations, diaries and stories from one of the most original minds and wonderfully comic voices of our time. 'It's no secret that Allen's short stories are just as entertaining and accomplished as his films ...Allen's witty stories satirise contemporary society and classic modern literature in a style that is characteristically breathless, off the cuff and brilliant' Observer
Crimes and Misdemeanors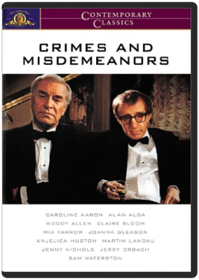 Woody Allen
Everyone Says I Love You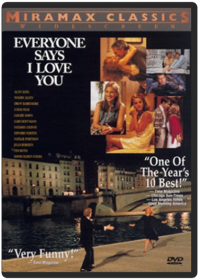 Woody Allen
Everything You Always Wanted to Know About Sex But Were Afraid to Ask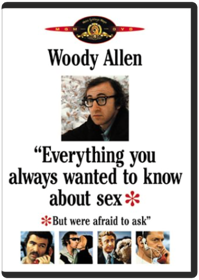 Woody Allen
Hannah and Her Sisters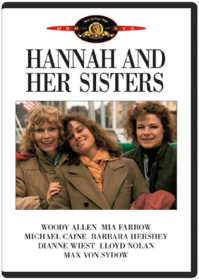 Woody Allen
Hollywood Ending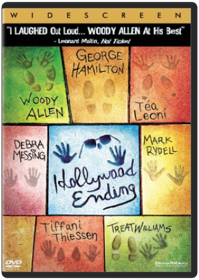 Woody Allen
Husbands and Wives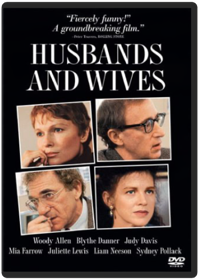 Woody Allen
Interiors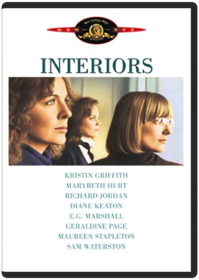 Woody Allen
Love and Death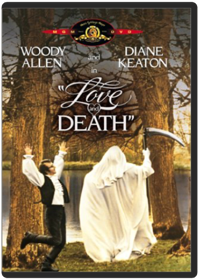 Woody Allen
Manhattan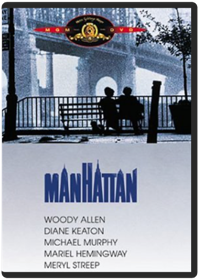 Woody Allen
Manhattan Murder Mystery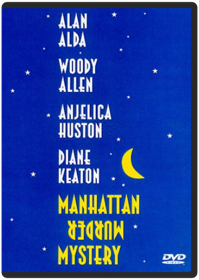 Woody Allen
Match Point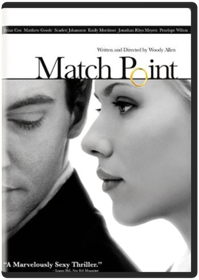 Woody Allen
Melinda and Melinda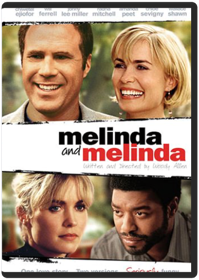 Woody Allen
Mere Anarchy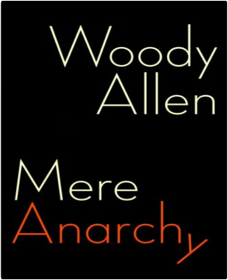 Woody Allen
"I am greatly relieved that the universe is finally explainable. I was beginning to think it was me."–Woody Allen

Here, in his first collection since his three hilarious classics Getting Even, Without Feathers, and Side Effects, Woody Allen has managed to write a book that not only answers the most profound questions of human existence but is the perfect size to place under any short table leg to prevent wobbling.

"I awoke Friday, and because the universe is expanding it took me longer than usual to find my robe," he explains in a piece on physics called "Strung Out." In other flights of inspirational sanity we are introduced to a cast of characters only Allen could imagine: Jasper Nutmeat, Flanders Mealworm, and the independent film mogul E. Coli Biggs, just to name a few. Whether he is writing about art, sex, food, or crime ("Pugh has been a policeman as far back as he can remember. His father was a notorious bank robber, and the only way Pugh could get to spend time with him was to apprehend him") he is explosively funny.

In "This Nib for Hire," a Hollywood bigwig comes across an author's book in a little country store and describes it in a way that aptly captures this magnificent volume: "Actually," the producer says, "I'd never seen a book remaindered in the kindling section before."
Midnight in Paris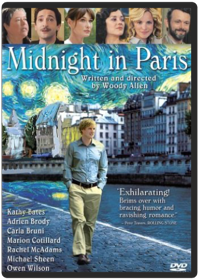 Woody Allen
This is a romantic comedy set in Paris about a family that goes there because of business, and two young people who are engaged to be married in the fall have experiences there that change their lives. It's about a young man's great love for a city, Paris, and the illusion people have that a life different from theirs would be much better.
New York Stories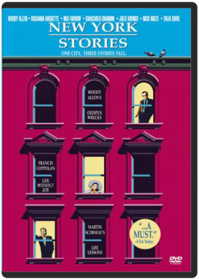 Woody Allen, Martin Scorsese, Francis Ford Coppola
Get ready for a wildly diverse, star-studded trilogy about life in the big city. One of the most talked about films of the year, NEW YORK STORIES features the collaboration of three of America's most popular directors, Martin Scorsese (THE COLOR OF MONEY), Francis Coppola (THE GODFATHER), and Woody Allen (HANNAH AND HER SISTERS).
Radio Days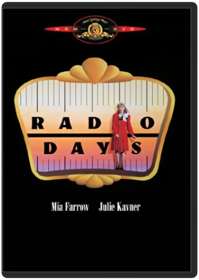 Woody Allen
Scoop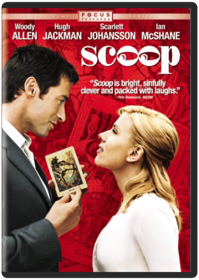 Woody Allen
September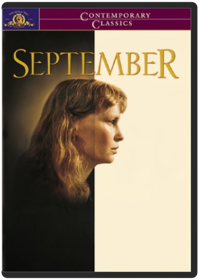 Woody Allen
Shadows and Fog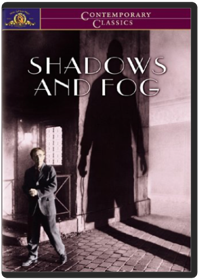 Woody Allen
Sleeper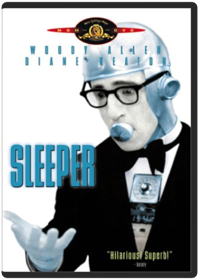 Woody Allen
Small Time Crooks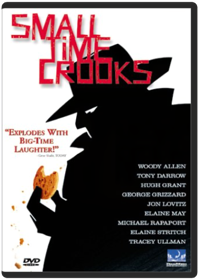 Woody Allen
Stardust Memories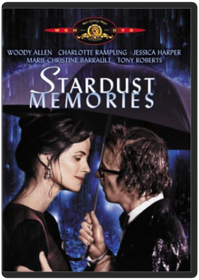 Woody Allen
The Purple Rose of Cairo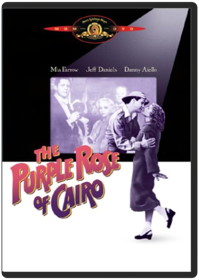 Woody Allen
Three One-Act Plays: Riverside Drive Old Saybrook Central Park West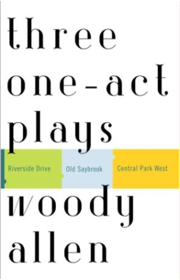 Woody Allen
Three delightful one-act plays set in and around New York, in which sophisticated characters confound one another in ways only Woody Allen could imagine

Woody Allen's first dramatic writing published in years, "Riverside Drive," "Old Saybrook," and "Central Park West" are humorous, insightful, and unusually readable plays about infidelity. The characters, archetypal New Yorkers all, start out talking innocently enough, but soon the most unexpected things arise—and the reader enjoys every minute of it (though not all the characters do).

These plays (successfully produced on the New York stage and in regional theaters on the East Coast) dramatize Allen's continuing preoccupation with people who rationalize their actions, hide what they're doing, and inevitably slip into sexual deception—all of it revealed in Allen's quintessentially pell-mell dialogue.
Vicky Cristina Barcelona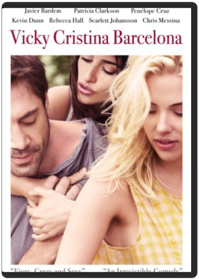 Woody Allen
It must be true that getting out of town can do a fellow a lot of good, because Vicky Cristina Barcelona is the best movie Woody Allen has made in years. Okay, you're right, 2006's Match Point already claimed that honor and, as Allen's first film made in England, established the virtues of getting away from overfamiliar territory (namely Manhattan). But the Woodman's first film made in Spain matches the ice-cold Match Point for crisp authority, and yields a good deal more sheer pleasure besides. Rebecca Hall (Vicky) and Scarlett Johansson (Cristina) play two young Americans, best friends, spending a summer in Catalonia. Vicky is going for a master's in "Catalan identity" (though her Spanish is shaky); Cristina is going along for, oh, just about anything. That soon includes celebrated abstract artist Juan Antonio (Javier Bardem), who's anything but abstract in his forthright proposition that the two join him in his private plane, his travels, and his bed. That he has an insane ex-wife, Maria Elena (Penélope Cruz), who may or may not have tried to kill him is not really an issue until the wife reappears and ... well, consider the possibilities.

Vicky Cristina Barcelona isn't exactly a comedy, at least not in the manner of Allen's "early, funny ones," but it's informed by a rueful wit that finds its fullest expression in reflective voiceover commentary. Spoken by Christopher Evan Welch, but surely on behalf of the 73-year-old auteur, this element of the film is neither (as some have charged) patronizing nor uncinematic; rather, it's integral to the movie's participation in a venerable European literary tradition, the sentimental education. Instead of Bergman or Fellini, this time Allen is invoking the François Truffaut of Jules and Jim and Eric Rohmer in his many meditations on the game of love. The entire cast is terrific (both Hall and Johansson get to play "the Woody part" at different points), with Bardem and Cruz especially delightful as exemplars of Old Worldliness. Cinematographer Javier Aguirresarobe honors every drop of Catalonian sunlight and glint of Gaudí architecture. —Richard T. Jameson
Woody Allen on Woody Allen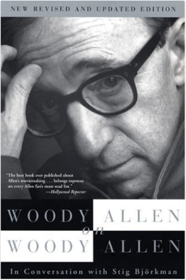 Woody Allen
You Will Meet a Tall Dark Stranger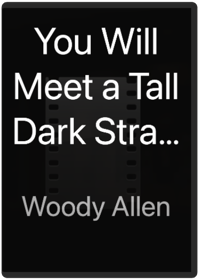 Woody Allen
TWO COUPLES LEARN TO BE CAREFUL FOR WHAT THEY WISH WHEN THEIR PASSIONS AND ANXIETIES DRIVE THEM OUT OF THEIR MARRIAGES AS WELL AS THEIR MINDS.
You Will Meet a Tall Dark Stranger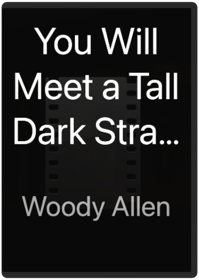 Woody Allen
TWO COUPLES LEARN TO BE CAREFUL FOR WHAT THEY WISH WHEN THEIR PASSIONS AND ANXIETIES DRIVE THEM OUT OF THEIR MARRIAGES AS WELL AS THEIR MINDS.
Zelig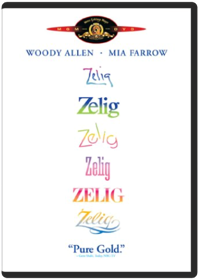 Woody Allen