The Art of the Novel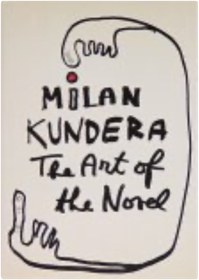 Milan Kundera
Landmark collection of essays on subject. The first appearance of the title in English. The artistic manifesto of the greatest living "postmodern" novelist. Written with a strong philosophical and aesthetic background, the book's greatest value is as the perfect antidote to the countless, dreary "critical theory" studies churned out by unimaginative and mediocre university professor/hacks. One of the most eloquent books on the novelist's art, it is indispensable to a greater understanding of Milan Kundera's roots, influences and very deeply held beliefs as a novelist as well as to the very possibilities of the novel itself as an art form. Wise, tender, poetic, intelligent and witty, as is to be expected from Kundera's novels, and to be found in these essays, too. The question is no longer whether Kundera deserves to win the Nobel Prize but whether the award is worthy of him. © 2005, ModernRare.com
Encounter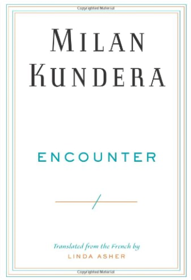 Milan Kundera
A brilliant new contribution to Kundera's ongoing reflections on art and artists, written with unparalleled insight, authority, and range of reference and allusion

Milan Kundera's new collection of essays is a passionate defense of art in an era that, he argues, no longer values art or beauty. With the same dazzling mix of emotion and idea that characterizes his novels, Kundera revisits the artists who remain important to him and whose works help us better understand the world we live in and what it means to be human. An astute reader of fiction, Kundera brings his extraordinary critical gifts to bear on the paintings of Francis Bacon, the music of Leos Janacek, and the films of Federico Fellini, as well as the novels of Philip Roth, Fyodor Dostoyevsky, and Gabriel GarcÍa MÁrquez, among others. He also takes up the challenge of restoring to its rightful place the work of Anatole France and Curzio Malaparte, major writers who have fallen into obscurity.

Milan Kundera's signature themes of memory and forgetting, the experience of exile, and the championing of modernist art are here, along with more personal reflections and stories. Encounter is a work of great humanism. Art is what we possess in the face of evil and the darker side of human nature. Elegant, startlingly original, and provocative, Encounter follows in the footsteps of Kundera's earlier essay collections, The Art of the Novel, Testaments Betrayed, and The Curtain.
Farewell Waltz: A Novel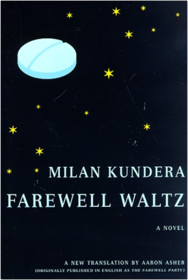 Milan Kundera
"It is hard to imagine anything more chilling and profound than Kundera's apparent lightheartedness."'Elizabeth PochodaIN this dark farce of a novel, set in an old-fashioned Central Euroepean spa town, eight characters are swept up in an accelerating dance: a pretty nurse and her repairman boyfriend; an oddball gynecologist; a rich Amrican (at once saint and Don Juan); a popular trumpeter and his beautiful, obsessively jealous wife; an unillusioned former political prisoner about to leave his country and his young woman ward.Perhaps the most brilliantly plotted and sheerly entertaining of Milan Kundera's novels, Farewell Waltz poses the most serious questions with a blasphemous lightness that makes us see that the modern world has deprived us even of the right to tragedy.Written in Bohemia in 1969-70, this book was first published (in 1976) in France under the title La valse aux adieux (Farewell Waltz), and later in thirty-four other countries. This beautiful new translation, made from the French text prepared by the novelist himself, fully reflects his own tone and intentions. As such it offers an opportunity for both the discovery and the rediscovery of one of the very best of a great writer's works."Kundera remains faithful to this subtle, wily, devious talent for a fiction of `erotic possibilities.' "'New York Times Book Review"Farewell Waltz shocks. Black humor. Farcical ferocity. Admirably tender portraits of women." 'Le Point (Paris)"After Farewell Waltz there cannot be any doubt. Kundera is a master of contemporary literature. This novel is both an example of virtuosity and a descent into the human soul."'L'Unit, (Paris)
The Festival of Insignificance: A Novel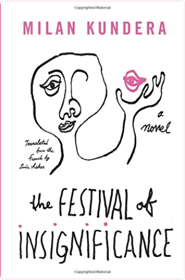 Milan Kundera
From the internationally acclaimed, bestselling author of The Unbearable Lightness of Being, an unexpected and enchanting novel—the culmination of his life's work.

Casting light on the most serious of problems and at the same time saying not one serious sentence; being fascinated by the reality of the contemporary world and at the same time completely avoiding realism—that's The Festival of Insignificance. Readers who know Milan Kundera's earlier books know that the wish to incorporate an element of the "unserious" in a novel is not at all unexpected of him. In Immortality, Goethe and Hemingway stroll through several chapters together talking and laughing. And in Slowness, Vera, the author's wife, says to her husband: "you've often told me you meant to write a book one day that would have not a single serious word in it…I warn you: watch out. Your enemies are lying in wait."

Now, far from watching out, Kundera is finally and fully realizing his old aesthetic dream in this novel that we could easily view as a summation of his whole work. A strange sort of summation. Strange sort of epilogue. Strange sort of laughter, inspired by our time, which is comical because it has lost all sense of humor. What more can we say? Nothing. Just read.
Identity: A Novel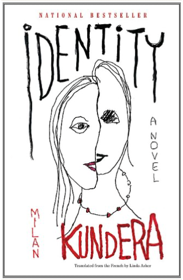 Milan Kundera
There are situations in which we fail for a moment to recognize the person we are with, in which the identity of the other is erased while we simultaneously doubt our own. This also happens with couples—indeed, above all with couples, because lovers fear more than anything else "losing sight" of the loved one.

With stunning artfulness in expanding and playing variations on the meaningful moment, Milan Kundera has made this situation—and the vague sense of panic it inspires—the very fabric of his new novel. Here brevity goes hand in hand with intensity, and a moment of bewilderment marks the start of a labyrinthine journey during which the reader repeatedly crosses the border between the real and the unreal, between what occurs in the world outside and what the mind creates in its solitude.

Of all contemporary writers, only Kundera can transform such a hidden and disconcerting perception into the material for a novel, one of his finest, most painful, and most enlightening. Which, surprisingly, turns out to be a love story.
Ignorance: A Novel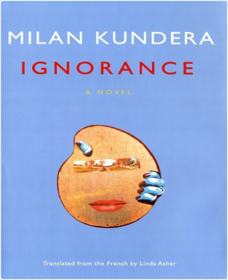 Milan Kundera
Immortality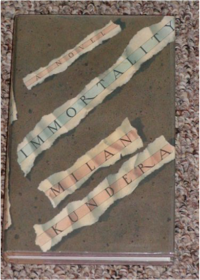 Milan Kundera
Milan Kundera's sixth novel springs from a casual gesture of a woman to her swimming instructor, a gesture that creates a character in the mind of a writer named Kundera. Like Flaubert's Emma or Tolstoy's Anna, Kundera's Agnes becomes an object of fascination, of indefinable longing. From that character springs a novel, a gesture of the imagination that both embodies and articulates Milan Kundera's supreme mastery of the novel and its purpose; to explore thoroughly the great, themes of existence.
Immortality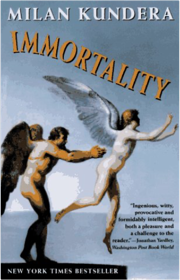 Milan Kundera
The Joke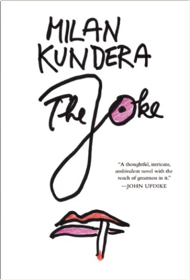 Milan Kundera
All too often, this brilliant novel of thwarted love and revenge miscarried has been read for its political implications. Now, a quarter century after The Joke was first published and several years after the collapse of the Soviet-imposed Czechoslovak regime, it becomes easier to put such implications into perspective in favor of valuing the book (and all Kundera 's work) as what it truly is: great, stirring literature that sheds new light on the eternal themes of human existence.

The present edition provides English-language readers an important further means toward revaluation of The Joke. For reasons he describes in his Author's Note, Milan Kundera devoted much time to creating (with the assistance of his American publisher-editor) a completely revised translation that reflects his original as closely as any translation possibly can: reflects it in its fidelity not only to the words and syntax but also to the characteristic dictions and tonalities of the novel's narrators. The result is nothing less than the restoration of a classic.
Laughable Loves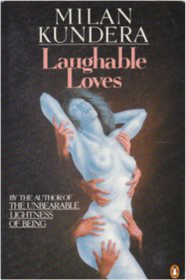 Milan Kundera
This collection contains stories about the sport of love - Don Juanism, ageing, male and female power and seductions undertaken for all kinds of intriguing motives. Milan Kundera is author of Unbearable Lightness of Being and the Book of Laughter and Forgetting.
Let the Old Dead Make Room for the New Dead: Faber Stories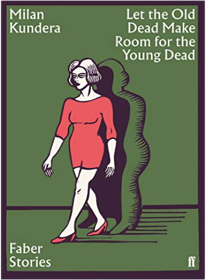 Milan Kundera
A chance encounter leads a man to spend the afternoon with an older woman, now a widow, who escaped him fifteen years earlier. Neither of them doubts that the day will end in disgust, but for one intimate moment each finds a way to overcome mortality.

Written in 1969, before Milan Kundera was known to English-speaking readers, this story renders male and female characters painful equals, and prompted Philip Roth to admire its 'detached Chekhovian tenderness'.
Slowness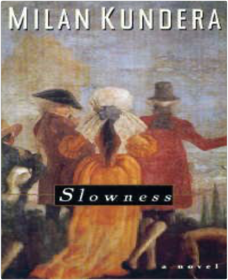 Milan Kundera
Testaments Betrayed: An Essay in Nine Parts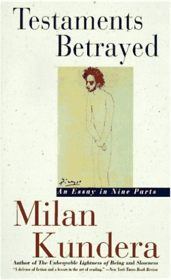 Milan Kundera
Milan Kundera has established himself as one of the great novelists of our time with such books as The Unbearable Lightness of Being, Immortality and The Book of Laughter and Forgetting. In Testaments Betrayed, he proves himself a brilliant defender of the moral rights of the artist and the respect due to a work of art and its creator's wishes. The betrayal of both — often by their most passionate proponents — is the principal theme of this extraordinary work. Readers will be particularly intrigued by Kundera's impassioned attack on society's shifting moral judgments and persecutions of art and artists, from Mayakovsky to Rushdie.
Les Testaments Trachis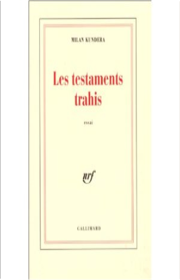 Milan Kundera
The Curtain: An Essay in Seven Parts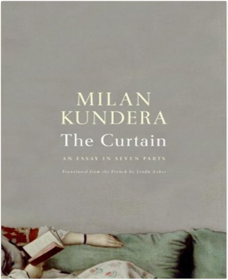 Milan Kundera
The Farewell Party: Revised Edition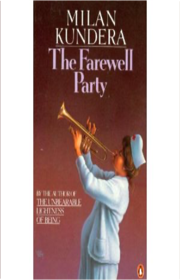 Milan Kundera
The Unbearable Lightness of Being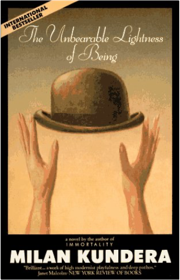 Milan Kundera