The Brothers Karamazov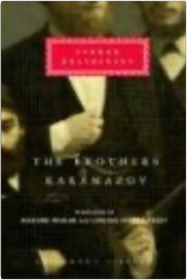 Fyodor Dostoevsky
(Book Jacket Status: Jacketed)

Dostoevsky's towering reputation as one of the handful of thinkers who forged the modern sensibility has sometimes obscured the purely novelistic virtues–brilliant characterizations, flair for suspense and melodrama, instinctive theatricality–that made his work so immensely popular in nineteenth-century Russia. The Brothers Karamazov, his last and greatest novel, published just before his death in 1881, chronicles the bitter love-hate struggle between the outsized Fyodor Karamazov and his three very different sons. It is above all the story of a murder, told with hair-raising intellectual clarity and a feeling for the human condition unsurpassed in world literature.

This award-winning translation by Richard Pevear and Larissa Volokhonsky–the definitive version in English–magnificently captures the rich and subtle energies of Dostoevsky's masterpiece.
Humiliated and Insulted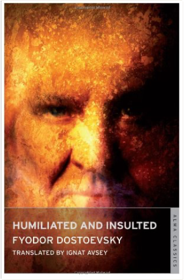 Fyodor Dostoevsky
A new translation of a lesser-known work catches the verve and tumult of the original, which, in concept and execution, affords a refreshingly unfamiliar glimpse of the author

Oscar Wilde claimed that Humiliated and Insulted is "not at all inferior to the other great masterpieces," and Friedrich Nietzsche is said to have wept over it. Its construction is that of an intricate detective novel, and the reader is plunged into a world of moral degradation, childhood trauma, and, above all, unrequited love and irreconcilable relationships. Found at the center of the story are a young struggling author, an orphaned teenager, and a depraved aristocrat who not only foreshadows the great figures of evil in Dostoevsky's later fiction, but is a powerful and original presence in his own right. Includes photographs, a critical apparatus on Dostoevsky's life and works, an appendix on Humiliated and Insulted, anecdotes, critical perspectives, adaptations, and spin-offs.
Notes from a Dead House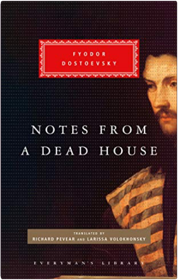 Fyodor Dostoevsky
Notes from Underground (Everyman's Library (Cloth))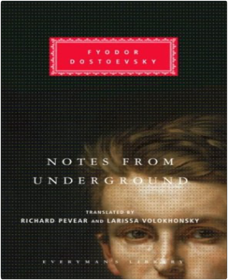 Fyodor Dostoevsky
The Adolescent (Everyman's Library (Cloth))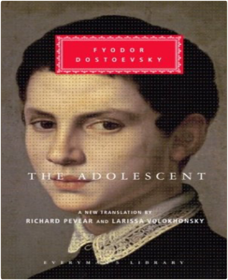 Fyodor Dostoevsky
This superb new translation—never before published—of one of Dostoevsky's major novels comes from the award-winning translators Richard Pevear and Larissa Volokhonsky. The Adolescent (originally published in English as A Raw Youth) is markedly different in tone from Dostoevsky's other masterpieces. It is told from the point of view of the nineteen-year-old narrator, whose immaturity, freshness, and naïveté are unforgettably reflected in his narrative voice.

The illegitimate son of a landowner, Arkady Dolgoruky was raised by foster parents and tutors, and has scarcely ever seen his father, Versilov, and his mother, Versilov's peasant common-law wife. Arkady goes to Petersburg to meet this "accidental family" and to confront the father who dominates his imagination and whom he both disdains and longs to impress. Having sewn into his coat a document that he believes gives him power over others, Arkady proceeds with an irrepressible youthful volatility that withstands blunders and humiliations at every turn. Dostoevsky masterfully depicts adolescence as a state of uncertainty, ignorance, and incompleteness, but also of richness and exuberance, in which everything is still possible. His tale of a youth finding his way in the disorder of Russian society in the 1870s is a high and serious comedy that borders on both farce and tragedy.
The Double and The Gambler (Everyman's Library)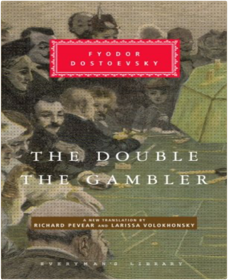 Fyodor Dostoevsky
(Book Jacket Status: Jacketed)

The two strikingly original short novels brought together here–in new translations by award-winning translators–were both literary gambles of a sort for Dostoevsky.

The Double, written in Dostoevsky's youth, was a sharp turn away from the realism of his first novel, Poor Folk. The first real expression of his genius, The Double is a surprisingly modern hallucinatory nightmare in which a minor official named Goliadkin becomes aware of a mysterious doppelgänger–a man who has his name and his face and who gradually and relentlessly begins to displace him with his friends and colleagues. In the dilemma of this increasingly paranoid hero, Dostoevsky makes vividly concrete the inner disintegration of consciousness that would become a major theme of his work.

The Gambler was written twenty years later, under the pressure of crushing debt. It is a stunning psychological portrait of a young man's exhilarating and destructive addiction, a compulsion that Dostoevsky–who once gambled away his young wife's wedding ring–knew intimately from his own experience. In the disastrous love affairs and gambling adventures of his character, Alexei Ivanovich, Dostoevsky explores the irresistible temptation to look into the abyss of ultimate risk that he believed was an essential part of the Russian national character.
Demons (Everyman's Library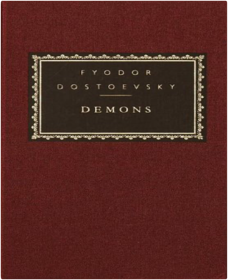 FYODOR DOSTOEVSKY
The Idiot (Everyman's Library)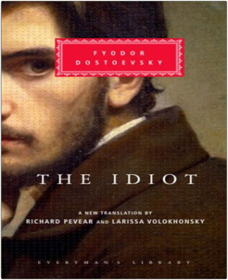 FYODOR DOSTOEVSKY
Crime and Punishment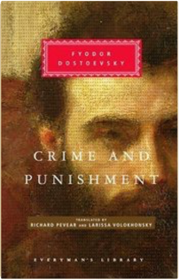 Fyodor Dostoyevsky
(Book Jacket Status: Jacketed)

Dostoevsky's drama of sin, guilt, and redemption transforms the sordid story of an old woman's murder into the nineteenth century's profoundest and most compelling philosophical novel.

Raskolnikov, an impoverished student living in the St. Petersburg of the tsars, is determined to overreach his humanity and assert his untrammeled individual will. When he commits an act of murder and theft, he sets into motion a story that, for its excruciating suspense, its atmospheric vividness, and its depth of characterization and vision is almost unequaled in the literatures of the world. The best known of Dostoevsky's masterpieces, Crime and Punishment can bear any amount of rereading without losing a drop of its power over our imaginations.

Award-winning translators Richard Pevear and Larissa Volokhonsky render this elusive and wildly innovative novel with an energy, suppleness, and range of voice that do full justice to the genius of its creator.