Seven Types of Ambiguity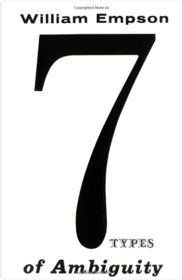 William Empson
First published in 1930, Seven Types of Ambiguity has long been recognized as a landmark in the history of English literary criticism.Revised twice since it first appeared, it has remained one of the most widely read and quoted works of literary analysis.

Ambiguity, according to Empson, includes "any verbal nuance, however slight, which gives room for alternative reactions to the same piece of language." From this definition, broad enough by his own admission sometimes to see "stretched absurdly far," he launches into a brilliant discussion, under seven classifications of differing complexity and depth, of such works, among others, as Shakespeare's plays and the poetry of Chaucer, Donne, Marvell, Pope, Wordsworth, Gerard Manley Hopkins, and T. S. Eliot.
Fiction and the Figures of Life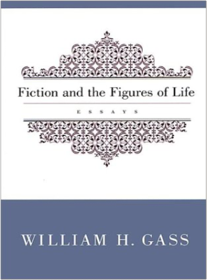 William H. Gass
Twenty-four essays by the modern master of literary criticism, ranging from discussion of Gertrude Stein and Jorge Luis Borges to Henry James and "The Evil Demiurge."
Mother Night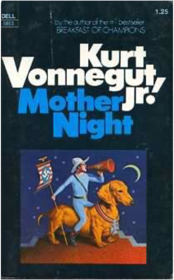 Jr., Kurt Vonnegut
(God Bless You, Dr. Kevorkian) By Vonnegut, Kurt, Jr. (Author) Paperback on 14-Dec-2010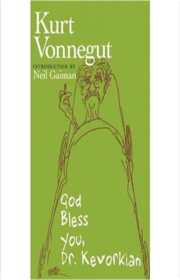 Kurt, Jr. Vonnegut
The Vonnegut Encyclopedia: Revised and updated edition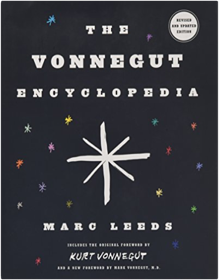 Marc Leeds
Now expanded and updated, this authorized compendium to Kurt Vonnegut's novels, stories, essays, and plays is the most comprehensive and definitive edition to date.

Over the course of five decades, Kurt Vonnegut created a complex and interconnected web of characters, settings, and concepts. The Vonnegut Encyclopedia is an exhaustive guide to this beloved author's world, organized in a handy A-to-Z format.

The first edition of this book covered Vonnegut's work through 1991. This new and updated edition encompasses his writing through his death in 2007. Marc Leeds, co-founder and founding president of the Kurt Vonnegut Society and a longtime personal friend of the author's, has devoted more than twenty-five years of his life to cataloging the Vonnegut cosmos—from the birthplace of Kilgore Trout (Vonnegut's sci-fi writing alter ego) to the municipal landmarks of Midland City (the midwestern metropolis that is the setting for Vonnegut's 1973 masterpiece Breakfast of Champions).

The Vonnegut Encyclopedia identifies every major and minor Vonnegut character from Celia Aamons to Zog, as well as recurring images and relevant themes from all of Vonnegut's works, including lesser-known gems like his revisionist libretto for Stravinsky's opera L'Histoire du soldat and his 1980 children's book Sun Moon Star. Leeds provides expert notes explaining the significance of many items, but relies primarily on extended quotations from Vonnegut himself.

A work of impressive scholarship in an eminently browsable package, this encyclopedia reveals countless connections readers may never have thought of on their own. A rarity among authors of serious fiction, Kurt Vonnegut has always inspired something like obsession in his most dedicated fans. The Vonnegut Encyclopedia is an invaluable resource for readers wishing to revisit his fictional universe—and those about to explore it for the first time.

Praise for The Vonnegut Encyclopedia

"An essential collection for fans of the singular satirist."—San Francisco Chronicle
 
"Indispensable."—Publishers Weekly

"If you're somebody who has read one Kurt Vonnegut book then there's a chance you've read them all. For the devout reader of Vonnegut there's a voracious sense of completism. And, Marc Leeds and his new [The Vonnegut] Encyclopedia are here to guide you through it all. Just don't blame him if you become unstuck in time while you're reading."—Inverse

"Vonnegut enthusiasts will be delighted with Leeds's exhaustive, almost obsessive, treatment of the characters, places, events, and tantalizingly mysterious references for which Vonnegut's five-decade writing career is celebrated. . . . A wonderful and beautifully designed reference source."—Booklist (starred review)

"Leeds's scholarship and genuine love for his subject matter render this encyclopedia a treasure trove for Vonnegut readers."—The Nameless Zine
Player Piano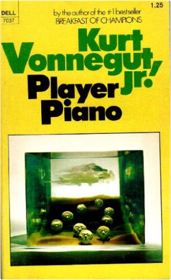 kurt vonnegut
A Man without a Country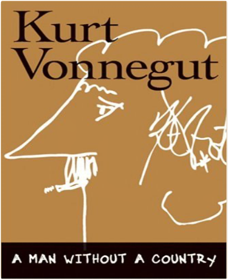 Kurt Vonnegut
Armageddon in Retrospect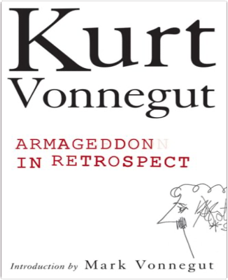 Kurt Vonnegut
Cat's Cradle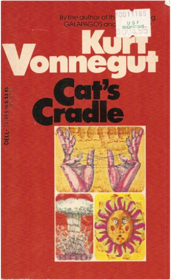 Kurt Vonnegut
Complete Stories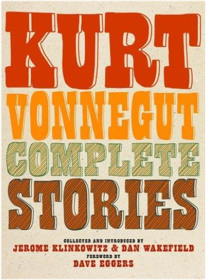 Kurt Vonnegut, Jerome Klinkowitz, Dan Wakefield
Here for the first time is the complete short fiction of one of the twentieth century's foremost imaginative geniuses. More than half of Vonnegut's output was short fiction, and never before has the world had occasion to wrestle with it all together. Organized thematically—"War," "Women," "Science," "Romance," "Work Ethic versus Fame and Fortune," "Behavior," "The Band Director" (those stories featuring Lincoln High's band director and nice guy George Hemholtz), and "Futuristic"—these ninety-eight stories were written from 1941 to 2007, and include those Vonnegut published in magazines and collected in Welcome to the Monkey House, Bagombo Snuff Box, and other books; here for the first time five previously unpublished stories; as well as a handful of others that were published online and read by few. During his lifetime Vonnegut published fewer than half of the stories he wrote, his agent telling him in 1958 upon the rejection of a particularly strong story, "Save it for the collection of your works which will be published someday when you become famous. Which may take a little time."
      
Selected and introduced by longtime Vonnegut friends and scholars Dan Wakefield and Jerome Klinkowitz, Complete Stories puts Vonnegut's great wit, humor, humanity, and artistry on full display. An extraordinary literary feast for new readers, Vonnegut fans, and scholars alike.
Dead-eye Dick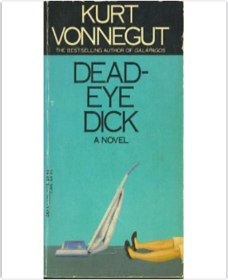 Kurt Vonnegut
Fates Worse Than Death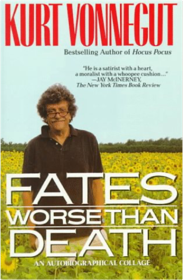 Kurt Vonnegut
The author of Slaughterhouse Five presents a collection of essays and reminiscences, offering a self-portrait that assesses his own life and the current state of the world. Reprint. NYT.
If This Isn't Nice, What Is?: Advice to the Young-The Graduation Speeches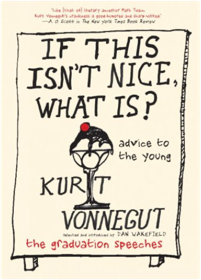 Kurt Vonnegut, Dan Wakefield
Best known as one of our most astonishing and enduring contemporary novelists, Kurt Vonnegut was also a celebrated commencement address giver. He himself never graduated college, so his words to any class of graduating seniors always carried the delight, and gentle irony, of someone savoring an achievement he himself had not had occasion to savor on his own behalf.
           
Selected and introduced by fellow novelist and friend Dan Wakefield, the speeches in If This Isn't Nice, What Is? capture this side of Kurt Vonnegut for the first time in book form. There are nine speeches, seven given at colleges, one to the Indiana Civil Liberties Union, one on the occasion of Vonnegut receiving the Carl Sandburg Award. In each of these talks Vonnegut takes pains to find the few things worth saying and a conversational voice to say them in that isn't heavy-handed or pretentious or glib, but funny and serious and joyful even if sometimes without seeming so.
Jailbird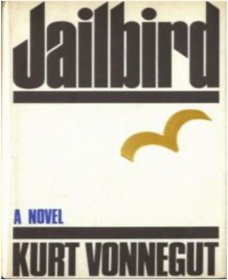 Kurt Vonnegut
Kurt Vonnegut: Novels & Stories 1950-1962: Player Piano / The Sirens of Titan / Mother Night / Stories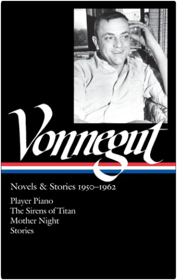 Kurt Vonnegut, Sidney Offit
Before winning international fame with Cat's Cradle and Slaughterhouse-Five, Kurt Vonnegut was a master of the drugstore paperback and the popular short story. This authoritative collection of his brilliant early work opens with Player Piano (1952), a Metropolis-like parable of breakneck technological innovation and its effect on those it robs of their livelihoods. The Sirens of Titan (1959), the interplanetary adventures of the world's wealthiest and most despised man, is both a pulp-fiction space opera and a satire on the vanity of human striving. The confessions of a German-American double agent well placed among the Nazi elite, Mother Night (1962) is a cautionary tale with a famous moral: "We are what we pretend to be, so we must be careful about what we pretend to be." Here too are six of Vonnegut's best short stories, gems that display his matchless talent for hilarious invention and caustic social criticism.   A companion volume, Kurt Vonnegut: Novels & Stories 1963–1973, collects Cat's Cradle; God Bless You, Mr. Rosewater; Slaughterhouse-Five; Breakfast of Champions; and three short stories, including "Welcometo the Monkey House."
Kurt Vonnegut: Novels & Stories 1963-1973: Cat's Cradle / God Bless You, Mr. Rosewater / Slaughterhouse-Five / Breakfast of Champions / Stories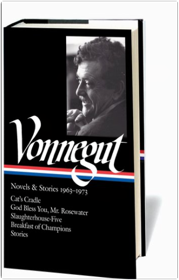 Kurt Vonnegut, Sidney Offit
Like Mark Twain, Kurt Vonnegut (1922-2007) was a Midwestern everyman steeped in the rhythms of American speech whose anger at the way things are was matched only by his love for the best that we can be. His cunningly relaxed delivery was so original, so finely calibrated, and so profound an articulation of the Sixties' spirit that many critics overlooked the moral seriousness behind the standup-comic craftsmanship.
Capturing Vonnegut in pyrotechnic mid-career, this first volume of a projected three-volume edition gathers four of his most acclaimed novels. Cat's Cradle (1963) is a comedy of the end of the world (it ends with ice). God Bless You, Mr. Rosewater (1965) is the tale of a so-called fool, his money, and the lawyer who contrives to part them (it ends with fire). Slaughterhouse-Five (1969), Vonnegut's breakout book and one of the iconic masterpieces of twentieth-century American literature, is the tale of Billy Pilgrim, who, being unstuck in time, is doomed to continually relive both the firebombing of Dresden and his abduction by space aliens. And, in a text enhanced by the author's spirited line drawings, Breakfast of Champions (1973) describes the fateful meeting of "two lonesome, skinny, fairly old white men," one of whom disastrously believes that everyone else is a robot. The volume is rounded out with three brilliant short stories and revealing autobiographical accounts of the bombing of Dresden.
Kurt Vonnegut: Novels 1976–1985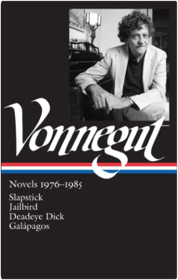 Kurt Vonnegut, Sidney Offit
With the success of Slaughterhouse-Five (1969), Kurt Vonnegut cemented his reputation as America's funniest and most original satirist. This third volume of the definitive edition of his fiction collects four novels written in the 1970s and '80s, when Vonnegut was at the height of his storytelling powers. Slapstick (1976) takes the form of the post-apocalyptic memoirs of Wilbur Daffodil-11 Swain, architect of a brilliant scheme to rid mankind of loneliness. Jailbird (1979) is a political fable of our time, the biography of a good man who becomes embroiled in several of the worst political scandals of the American Century. Deadeye Dick (1982) depicts a talentless playwright's struggle to atone for the crimes of his youth, and the sins of his country. Galápagos (1985), a favorite of the author's among his books, tells the story of how and why a million years ago—during the global ecological disaster of 1986—humankind embarked on an unlikely evolution. The volume is rounded out with an assortment of Vonnegut rarities: speeches, essays, and commentary from the period that touch upon the themes, incidents, and particulars of the novels.
Kurt Vonnegut: Novels 1987-1997: Bluebeard / Hocus Pocus / Timequake: Library of America #273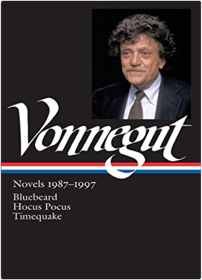 Kurt Vonnegut, Sidney Offit
The definitive edition of Kurt Vonnegut's fiction concludes with three brilliantly satirical novels of the 1980s and '90s collected in one volume for the first time. Here are the final three novels of the visionary master who defined a generation. Bluebeard (1987) is the colorful history of a phenomenally gifted realist painter who, in the 1950s, betrayed his artistic vision for commercial success. now, at seventy-one, he writes his memoirs and plots his revenge on the worldly forces that conspired to corrupt his talent. In Hocus Pocus (1990), a freewheeling prison memoir by a Vietnam vet and disgraced academic, Vonnegut brings his indelible voice to a range of still-burning issues—free speech, racism, environmental calamity, deindustrialization, and globalization. Timequake (1997), the author's last completed novel, is part science fiction yarn (starring perennial protagonist Kilgore trout), part diary of the mid-1990s (starring the author himself). the result is a perfect fusion of Vonnegut's two signature genres, the satirical fantasy and the personal essay, and a literary magician's fond farewell to his readers and his craft. Rounded out with a selection of short nonfiction pieces intimately related to these three works, this volume presents the final word from the artist who the San Francisco Chronicle, reviewing Timequake, called an "old warrior who will not accept the dehumanizing of politics, the blunting of conscience, and the glibness of the late-twentieth-century Western world."
Kurt Vonnegut: The Last Interview: And Other Conversations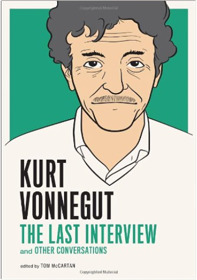 Kurt Vonnegut
One of the great American iconoclasts holds forth on politics, war, books and writers, and his personal life in a series of conversations—including his last published interview.

During his long career Kurt Vonnegut won international praise for his novels, plays, and essays. In this new anthology of conversations with Vonnegut—which collects interviews from throughout his career—we learn much about what drove Vonnegut to write and how he viewed his work at the end.

From Kurt Vonnegut's Last Interview

Is there another book in you, by chance?

No. Look, I'm 84 years old. Writers of fiction have usually done their best work by the time they're 45. Chess masters are through when they're 35, and so are baseball players. There are plenty of other people writing. Let them do it.

So what's the old man's game, then?

My country is in ruins. So I'm a fish in a poisoned fishbowl. I'm mostly just heartsick about this. There should have been hope. This should have been a great country. But we are despised all over the world now. I was hoping to build a country and add to its literature. That's why I served in World War II, and that's why I wrote books.

When someone reads one of your books, what would you like them to take from the experience?

Well, I'd like the guy—or the girl, of course—to put the book down and think, "This is the greatest man who ever lived."
Like Shaking Hands with God: A Conversation about Writing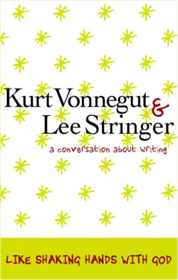 Kurt Vonnegut, Lee Stringer
Like Shaking Hands with God details a collaborative journey on the art of writing undertaken by two distinguished writers separated by age, race, upbringing, and education, but sharing common goals and aspirations. Rarely have two writers spoken so candidly about the intersection where the lives they live meet the art they practice. That these two writers happen to be Kurt Vonnegut and Lee Stringer makes this a historic and joyous occasion.
The setting was a bookstore in New York City, the date Thursday, October 1, 1998. Before a crowd of several hundred, Vonnegut and Stringer took up the challenge of writing books that would make a difference and the concomitant challenge of living from day to day. As Vonnegut said afterward, ""It was a magical evening.""
A book for anyone interested in why the simple act of writing things down can be more important than the amount of memory in our computers.
Look at the Birdie: Unpublished Short Fiction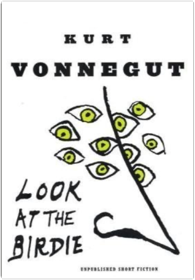 Kurt Vonnegut
Look at the Birdie is a collection of fourteen previously unpublished short stories from one of the most original writers in all of American fiction. In this series of perfectly rendered vignettes, written just as he was starting to find his comic voice, Kurt Vonnegut paints a warm, wise, and funny portrait of life in post—World War II America–a world where squabbling couples, high school geniuses, misfit office workers, and small-town lotharios struggle to adapt to changing technology, moral ambiguity, and unprecedented affluence.

Here are tales both cautionary and hopeful, each brimming with Vonnegut's trademark humor and profound humanism. A family learns the downside of confiding their deepest secrets into a magical invention. A man finds himself in a Kafkaesque world of trouble after he runs afoul of the shady underworld boss who calls the shots in an upstate New York town. A quack psychiatrist turned "murder counselor" concocts a novel new outlet for his paranoid patients. While these stories reflect the anxieties of the postwar era that Vonnegut was so adept at capturing– and provide insight into the development of his early style–collectively, they have a timeless quality that makes them just as relevant today as when they were written. It's impossible to imagine any of these pieces flowing from the pen of another writer; each in its own way is unmistakably, quintessentially Vonnegut.

Featuring a Foreword by author and longtime Vonnegut confidant Sidney Offit and illustrated with Vonnegut' s characteristically insouciant line drawings, Look at the Birdie is an unexpected gift for readers who thought his unique voice had been stilled forever–and serves as a terrific introduction to his short fiction for anyone who has yet to experience his genius.

Read "Hello, Red" and "The Petrified Ants," two of the stories from the collection, as single-story e-books before Look at the Birdie goes on sale. Available wherever e-books are sold.
Love, Kurt: The Vonnegut Love Letters, 1941-1945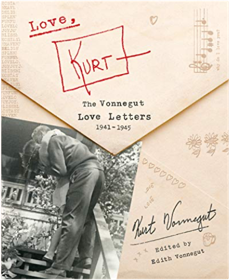 Vonnegut, Kurt
Palm Sunday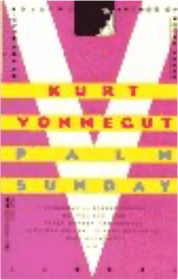 Kurt Vonnegut
Vonnegut writes with beguiling wit and wisdom about his favorite comedians, country music, a dead friend, and many other facets of his all-too-human journey through life, in a work that resonates with the magic sound of a born storyteller—a self-portrait of an American literary genius. Reissue.
Pity the Reader: On Writing With Style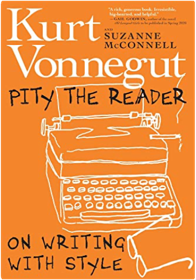 Kurt Vonnegut, Suzanne McConnell
The art and craft of writing by one of the few grandmasters of American literature, a bonanza for writers and readers co-written by Kurt Vonnegut's former student.

Here is an entirely new side of Kurt Vonnegut, Vonnegut as a teacher of writing. Of course he's given us glimpses before, with aphorisms and short essays and articles and in his speeches. But never before has an entire book been devoted to Kurt Vonnegut the teacher. Here is pretty much everything Vonnegut ever said or wrote having to do with the writing art and craft, altogether a healing, a nourishing expedition. McConnell has outfitted us for the journey, and in these 37 chapters covers the waterfront of how one American writer brought himself to the pinnacle of the writing art, and we can all benefit as a result.

Kurt Vonnegut was one of the few grandmasters of American literature, whose novels continue to influence new generations about the ways in which our imaginations can help us to live. Few aspects of his contribution have not been plumbed—fourteen novels, collections of his speeches, his essays, his letters, his plays—so this fresh view of him, written by a former student, is a bonanza for writers and readers and Vonnegut fans everywhere.
Sucker's Portfolio: A Collection of Previously Unpublished Writing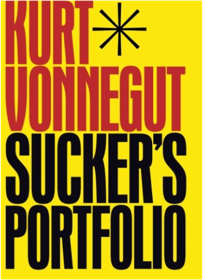 Kurt Vonnegut
Available to readers for the first time, Sucker's Portfolio showcases a collection of seven never before published works from Kurt Vonnegut, one of the greatest writers of the 20th century. Short, sardonic, and dark, these six brief fiction stories and one non-fiction piece are consummate Vonnegut with piercing satire and an eye for life's obscene inanity. Also available for the first time is an unfinished science-fiction short story, included in the appendix.

These stories trace trivial human lives and mundane desires, which is precisely where Vonnegut's inimitable perspective as a humanist shines, illuminating his alternating hopeful and dismal outlook, although undoubtedly focusing on the latter. Here as in his greatest novels, Vonnegut's writing takes us to the darkest corners of the human soul and with wit and humor, manages to remind us of our potential to be something greater.

Episode List
This book was initially released in episodes as a Kindle Serial. All episodes are now available for immediate download as a complete book. Learn more about Kindle Serials
Timequake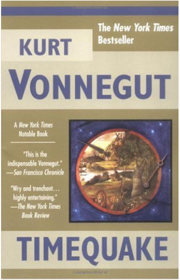 Kurt Vonnegut
There's been a timequake. And everyone—even you—must live the decade between February 17, 1991 and February 17, 2001 over again. The trick is that we all have to do exactly the same things as we did the first time—minute by minute, hour by hour, year by year, betting on the wrong horse again, marrying the wrong person again. Why? You'll have to ask the old science fiction writer, Kilgore Trout. This was all his idea.
We Are What We Pretend To Be: The First and Last Works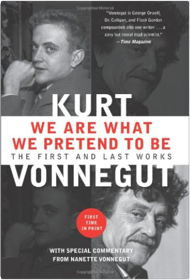 Kurt Vonnegut
Called "our finest black-humorist" by The Atlantic Monthly, Kurt Vonnegut was one of the most influential writers of the 20th century. Now his first and last works come together for the first time in print, in a collection aptly titled after his famous phrase, We Are What We Pretend To Be.

Written to be sold under the pseudonym of "Mark Harvey," Basic Training was never published in Vonnegut's lifetime. It appears to have been written in the late 1940s and is therefore Vonnegut's first ever novella. It is a bitter, profoundly disenchanted story that satirizes the military, authoritarianism, gender relationships, parenthood and most of the assumed mid-century myths of the family. Haley Brandon, the adolescent protagonist, comes to the farm of his relative, the old crazy who insists upon being called The General, to learn to be a straight-shooting American. Haley's only means of survival will lead him to unflagging defiance of the General's deranged (but oh so American, oh so military) values. This story and its thirtyish author were no friends of the milieu to which the slick magazines' advertisers were pitching their products.

When Vonnegut passed away in 2007, he left his last novel unfinished. Entitled If God Were Alive Today, this last work is a brutal satire on societal ignorance and carefree denial of the world's major problems. Protagonist Gil Berman is a middle-aged college lecturer and self-declared stand-up comedian who enjoys cracking jokes in front of a college audience while societal dependence on fossil fuels has led to the apocalypse. Described by Vonnegut as, "the stand-up comedian on Doomsday," Gil is a character formed from Vonnegut's own rich experiences living in a reality Vonnegut himself considered inevitable.

Along with the two works of fiction, Vonnegut's daughter, Nanette shares reminiscences about her father and commentary on these two works—both exclusive to this edition. In this fiction collection, published in print for the first time, exist Vonnegut's grand themes: trust no one, trust nothing; and the only constants are absurdity and resignation, which themselves cannot protect us from the void but might divert.
While Mortals Sleep: Unpublished Short Fiction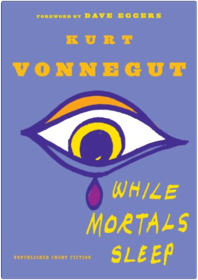 Kurt Vonnegut
Foreword by Dave Eggers

Smart, whimsical, and often scathing, the fiction of Kurt Vonnegut influenced a generation of American writers—including Dave Eggers, author of this volume's Foreword. In these previously unpublished gems, Vonnegut's originality infuses a unique landscape of factories, trailers, and bars—and characters who pit their dreams and fears against a cruel and sometimes comically indifferent world.

Here are stories of men and machines, art and artifice, and how ideals of fortune, fame, and love take curious twists in ordinary lives. An ambitious builder of roads, commanding an army of bulldozers, graders, and asphalt spreaders, fritters away his free time with miniature trains—until the women in his life crash his fantasy land. Trapped in a stenography pool, a young dreamer receives a call from a robber on the run, who presents her with a strange proposition. A crusty newspaperman is forced onto a committee to judge Christmas displays—a job that leads him to a suspiciously ostentatious ex-con and then a miracle. A hog farmer's widow receives cryptic, unsolicited letters from a man in Schenectady about "the indefinable sweet aches of the spirit." But what will she find when she goes to meet him in the flesh?

These beautifully rendered works are a testament to Vonnegut's unique blend of observation and imagination. Like a present left behind by a departed loved one, While Mortals Sleep bestows upon us a shimmering Kurt Vonnegut gift: a poignant reflection of our world as it is and as it could be.
Slapstick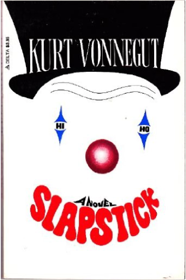 Kurt VONNEGUT
Wilbur Swain and his twin sister, Eliza, are so immensely hideous, helpless and vile in their infancy that their wealthy parents are forced to send them to live on a nearby asteroid. But behind their facade of idiocy, the monstrous pair possess a joint intelligence that could outstrip the most advanced computers...
Wampeters Foma & Granfalloons 1ST Edition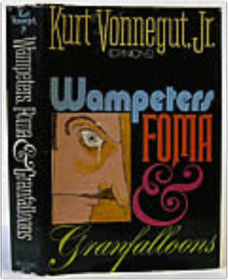 Kurt Jr Vonnegut