99 Novels: The Best in English Since 1939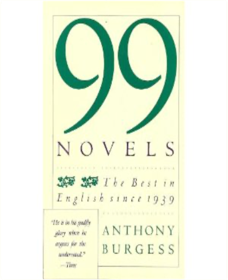 Anthony Burgess
1984-85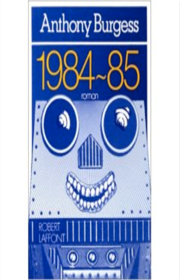 Anthony Burgess
1985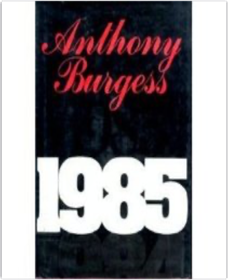 Anthony Burgess
A Vision of Battlements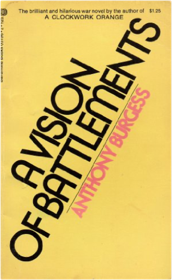 Anthony Burgess
Abba Abba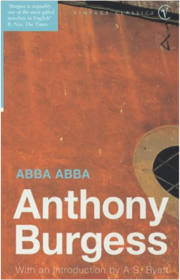 Anthony Burgess
Any Old Iron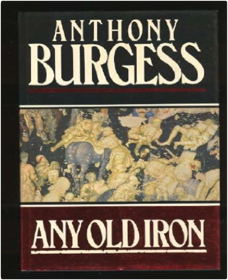 Anthony Burgess
Beard's Roman women: A novel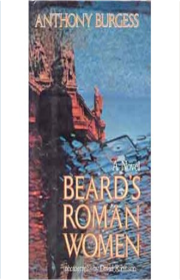 Anthony Burgess
Beard's Roman Women: By Anthony Burgess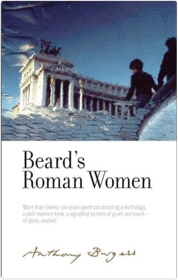 Anthony Burgess
Anthony Burgess draws upon an autobiographical episode to create Beard's Roman Women, the story of a man haunted by his first wife, presumed dead. But is she? A marvellously economical book, full-flavoured, funny, and heartfelt, showing its author at the height of his powers. This new edition is the first to be published with David Robinson's photographs for over 40 years. The text of the novel has been restored using the original typescripts, and Graham Foster's new introduction provides valuable insight into the fictional and biographical contexts of the novel. The text is fully annotated with a detailed set of notes and this edition includes the previously unpublished script for Burgess's television film By the Waters of Leman: Byron and Shelley at Geneva, and a rare piece of Burgess's writing about Rome.
But Do Blondes Prefer Gentlemen?: Homage to Qwert Yuiop and Other Writings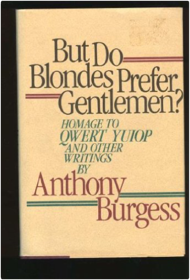 Anthony Burgess
Byrne: A Novel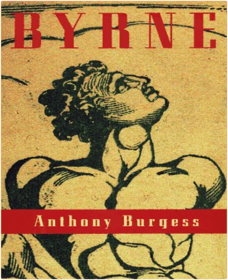 Anthony Burgess
The first American publication of the late writer's comic-satiric epic novel in verse tells the story of a Don Juan-type Irish artist who vanishes under Hitler's regime. By the author of A Clockwork Orange. "
Chatsky & Miser, Miser! Two Plays by Anthony Burgess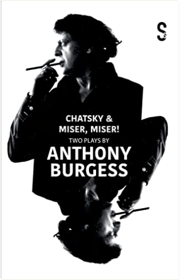 Anthony Burgess
A Clockwork Orange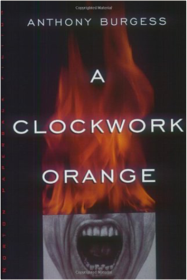 Anthony Burgess
Anthony Burgess's modern classic of youthful violence and social redemption, reissued to include the controversial last chapter not previously published in this country, with a new introduction by the author.
The Clockwork Testament or: Enderby's End: By Anthony Burgess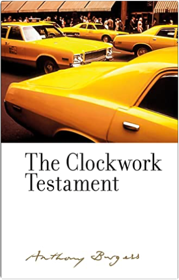 Anthony Burgess
Collected Poems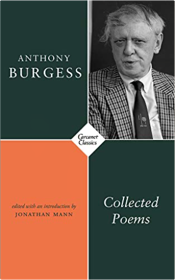 Burgess, Anthony
A Dead Man in Deptford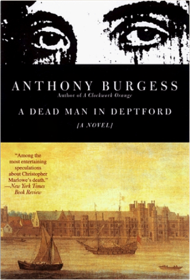 Anthony Burgess
In pitch-perfect and compulsively readable prose, Burgess recreates the world of Elizabethan England—from the court and its intrigue to the theater and its genius—in this life of Christopher Marlowe, murdered in suspicious circumstances in a tavern brawl in Deptford. "A daring romp through history, theology, sex, language, and espionage."—Kirkus Reviews (starred).
The Devil's Mode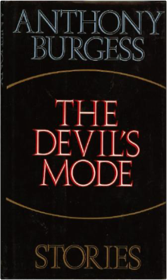 Anthony Burgess
Included in this collection are eight short stories and a 110-page novella, "Hun", about the life and loves of Attila and his fight against the patricians of Rome. The author has written over 50 books including "Any Old Iron", "Earthly Powers" and "A Clockwork Orange".
The Doctor Is Sick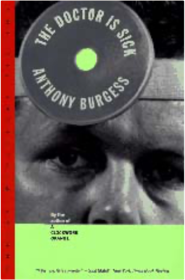 Anthony Burgess
Dr. Edwin Spindrift has been sent home from Burma with a brain tumor. Closer to words than to people, his sense of reality is further altered by his condition. When he escapes from the hospital the night before his surgery, things and people he hardly knew existed swoop down on him as he careens through an adventurous night in London. "Fine, sly, rich comedy. . . ." (NEW YORK TIMES BOOK REVIEW) by the author of A CLOCKWORK ORANGE.
The End of the World News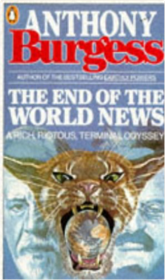 Anthony Burgess
English Literature: A Survey for Students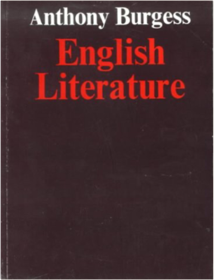 Anthony Burgess
Book by Burgess, Anthony
Ernest Hemingway and His World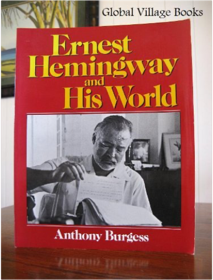 Anthony Burgess
The Eve of Saint Venus: A Novel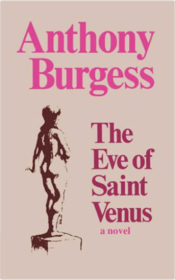 Anthony Burgess
Flame into Being: The Life and Work of D.H. Lawrence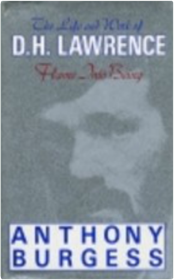 Anthony Burgess
Homage to QWERT YUIOP: Selected Journalism, 1978-1985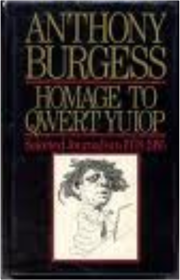 Anthony Burgess
Homage to QWERTYUIOP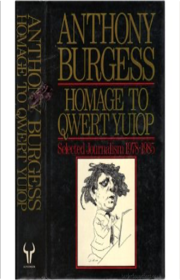 Anthony Burgess
The Ink Trade: Selected Journalism 1961 - 1993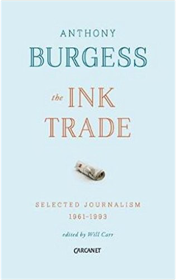 Anthony Burgess, Will Carr
"The title of journalist is probably very noble, but I lay no real claim to it. I am, I think, a novelist and a musical composer manqué: I make no other pretensions …" (Anthony Burgess)

Despite his modest claims, Anthony Burgess was an enormously prolific journalist. During his life he published two substantial collections of journalism, Urgent Copy (1968) and Homage to Qwert Yuiop (1986); a posthumous collection of occasional essays, One Man's Chorus, was published in 1998. These collections are now out of print, and Burgess's journalism, a key part of his prodigious output, has fallen into neglect.

The Ink Trade is a brilliant new selection of his reviews and articles, some savage, some crucial in establishing new writers, new tastes and trends. Between 1959 and his death in 1993 Burgess contributed to newspapers and periodicals around the world: he was provocative, informative, entertaining, extravagant, and always readable.

Editor Will Carr presents a wealth of unpublished and uncollected material.
Joysprick: Introduction to the Language of James Joyce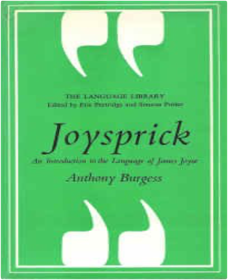 Anthony Burgess
Language Made Plain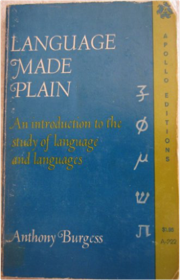 Anthony Burgess
Little Wilson and Big God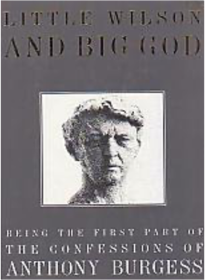 Anthony Burgess
Little Wilson and Big God: The First Part of the Confession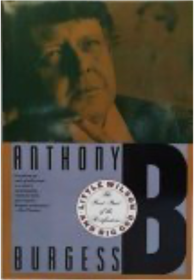 Anthony Burgess
A long trip to teatime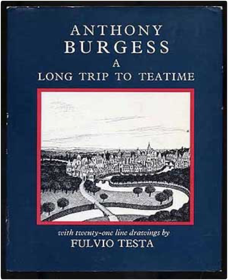 Burgess, Anthony
Man of Nazareth a Novel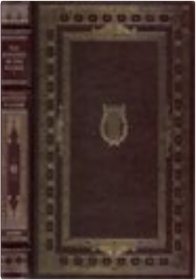 Anthony Burgess
Mf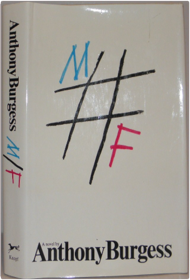 Anthony Burgess
Moses: A narrative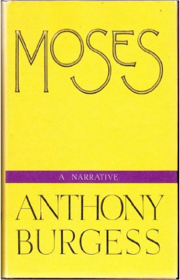 Burgess, Anthony
A Mouthful of Air: Language, Languages...Especially English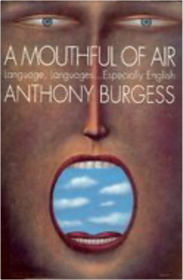 Anthony Burgess
The author of more than 50 books—including the classic A Clockwork Orange—presents a fascinating survey of language: how it reached its present situation; how it operates now; and how it will develop in the future. Anthony Burgess covers everything from Shakespeare's pronunciation, to the politics of speech, to the place of English in the world, and more.
Mozart and the Wolf Gang: By Anthony Burgess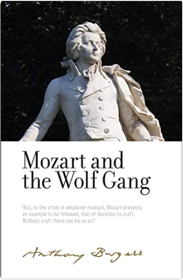 Anthony Burgess
Napoleon symphony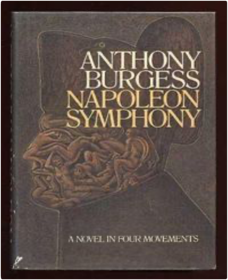 Anthony Burgess
Novel Now a Guide To Contemporary Fiction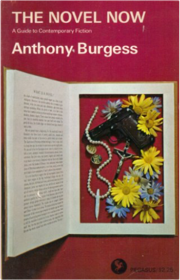 Burgess, Anthony
Obscenity & The Arts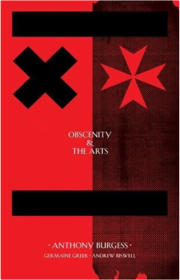 Anthony Burgess
On Going to Bed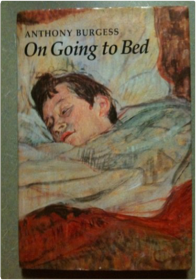 Anthony Burgess
On Mozart: A Paean for Wolfgang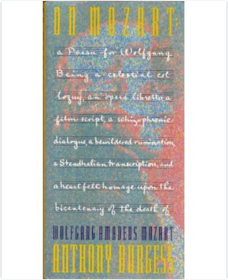 Anthony Burgess
One Hand Clapping: A Novel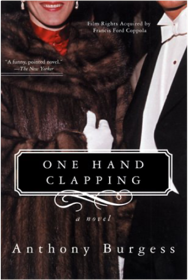 Anthony Burgess
Used car salesman Howard Shirley is watching England's most popular high-stakes TV quiz show with his wife, Janet, in their modest provincial house when it strikes him that his freakish "photographic brain" might make them an easy fortune. It also leads to first-class travel, luxury hotels, mink coats, some misguided philanthropy, and ultimately, outrageously, and comically, not entirely accidental death. Talkatively and divertingly narrated from Janet's worldly perspective, the tragi-comedy of Howard, his one-of-a-kind mind, and the modern world's trivia and trivialities makes for vintage Burgess — at once hilarious and provocative.
One Man's Chorus: The Uncollected Writings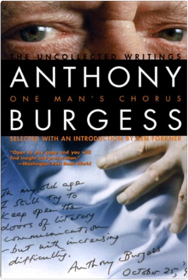 Anthony Burgess, Ben Forkner
One Man''s Chorus is a sampler of thought and opinion from the author of A Clockwork Orange. Burgess rarely fails to amuse in this generous selection of essays on topics as various as oranges, Marilyn Monroe, God and Yiddish humour.'
The Pianoplayers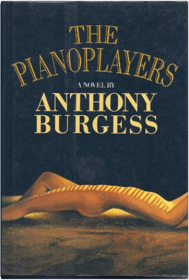 Anthony Burgess
The Pianoplayers: By Anthony Burgess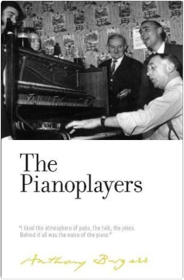 Anthony Burgess
This novel is one of Anthony Burgess's most accessible and entertaining works. By turns bawdy, raucous, tender and bittersweet, and full of music and songs, this is a warm and affectionate portrait of the working-class Lancashire of the 1920s and 1930s that he knew from his own early life. The Pianoplayers is a funny, moving, autobiographical novel that brings to life the world of silent cinemas and music-halls of 1920s Manchester and Blackpool. Fully annotated and with a new introduction, this is an authoritative text for a new generation of readers. Part of the forthcoming Irwell Edition of the Works of Anthony Burgess, this book offers an opportunity to reappraise an unjustly neglected novel important to our understanding of Burgess's wider oeuvre. The 2017 Burgess centenary makes this a key moment for reflection on the life and work of a major figure in twentieth century letters.
Puma: By Anthony Burgess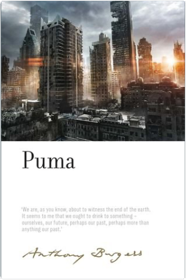 Anthony Burgess
Puma - disentangled from the three-part structure of The End of the World News and published here for the first time in its intended format - is Anthony Burgess's lost science fiction novel. Set some way into the future, the story details the crushing of the planet Earth by a heavyweight intruder from a distant galaxy - the dreaded Puma. It is a visceral book about the end of history as man has known it. Despite its apocalyptic theme, its earthquakes and tidal waves, murder and madness, Puma is a gloriously-comic novel, steeped in the rich literary heritage of a world soon to be extinguished and celebrating humanity in all its squalid glory. In Burgess's hands this meditation on destruction, mitigated by the hope of salvation for a select few, becomes powerful exploration of friendship, violence, literature and science at the end of the world.

Puma is both the perfect way to for readers new to Burgess to discover one of the twentieth century's unique literary voices, and an essential addition to his better-known writings for those already familiar with his work
Re Joyce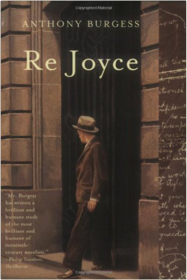 Anthony Burgess
Arguing that "the appearance of difficulty is part of Joyce's big joke," Burgess provides a readable, accessible guide. "Burgess has written a study of the most brilliant and humane of twentieth-century humanists"—Philip Toynbee, The Observer.
Revolutionary Sonnets and Other Poems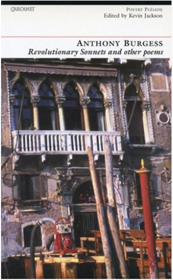 Anthony Burgess, Kevin Jackson
Demonstrating the full range and achievement of Anthony Burgess's poetry and verse, this collection contains extracts from his translations of the librettos of Carmen, Oberon, and others; of verse dramas including Cyrano de Bergerac, Oedipus the King, and Chatsky; and his original musicals Trotsky's in New York!, Mozart and the Wolf Gang, and A Clockwork Orange 2004. Also included are his translations of the Roman dialect poet Giuseppi Belli, extracts from his verse epic Moses, the complete poems of F. X. Enderby, and Burgess's autobiographical poem "The Sword."
Richard Strauss, Der Rosenkavalier: Comedy for music in three acts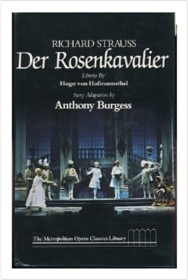 Anthony Burgess
Right to an Answer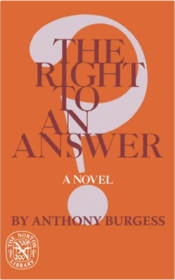 Anthony Burgess
Shakespeare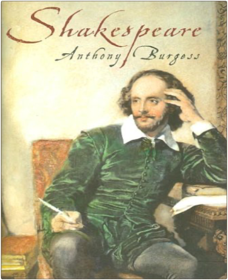 Anthony Burgess
Shakespeare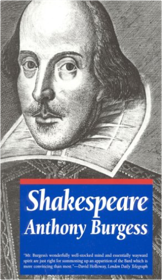 Anthony Burgess
This biography of William Shakespeare aims to build up a profound sense of literary and theatrical history, and the energy of the Elizabethan age.
The Complete Enderby : Inside Mr. Enderby, Enderby Outside, the Clockwork Testament, Enderby's Dark Lady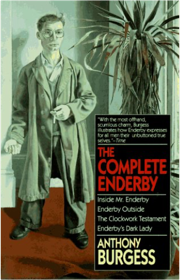 Anthony Burgess
Four works including Inside Mr. Enderby, Enderby Outside, The Clockwork Testament, and Enderby's Dark Lady follow the comic poet's encounters with a professional widow, a plagiarizing pop star, and an African-American nightclub singer. Original.
The Long Day Wanes: A Malayan Trilogy (The Norton Library)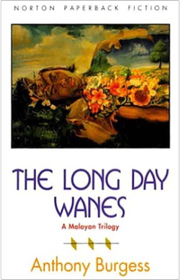 Anthony Burgess
A sweetly satiric look at the twilight days of colonialism. Set in postwar Malaya at the time when people and governments alike are bemused and dazzled by the turmoil of independence, this three-part novel is rich in hilarious comedy and razor-sharp in observation. The protagonist of the work is Victor Crabbe, a teacher in a multiracial school in a squalid village, who moves upward in position as he and his wife maintain a steady decadent progress backward. .
This Man and Music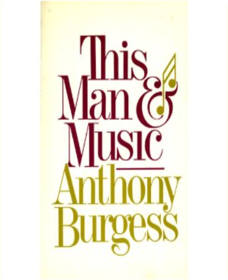 Anthony Burgess
Anthony Burgess was the author of over 50 books, including his best known novel, "A Clockwork Orange." But Burgess always emphasized music as the ruling passion in his creative life. Largely self-taught in music, Burgess composed his first symphony before he was twenty, many years before his first novel, and he was the composer of over 65 musical works.

In these deeply insightful meditations, the renowned writer explores the meaning of music, the intention of the composer and the process of composition, and the seemingly elusive relationships between literature and music. Burgess shows how "the process of literary composition are revealed by the writers themselves" and then gathers evidence to understand the "inexplicable magic" of the details of the operation of music - what is musicÕs "intelligibility"? From Shakespeare to the lyric verse of Gerard Manley Hopkins, from the modernists T.S. Eliot and James Joyce to the modern lyricists Lorenz Hart and Stephen Sondheim, Burgess reveals how prose writers have struggled to tap the inherent musicality of their material.

This treasured classic, at last back in print, provides a fascinating perspective on the mutually enriching relationship of these two creative arts by a man who mastered them both.
This Man and Music: By Anthony Burgess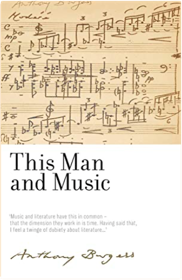 Anthony Burgess
Tremor Of Intent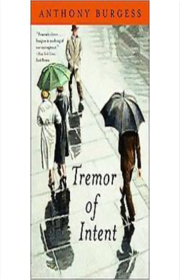 Anthony Burgess
URGENT COPY: Literary Studies.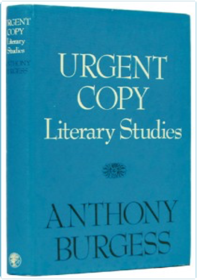 Anthony Burgess
A Vision of Battlements: By Anthony Burgess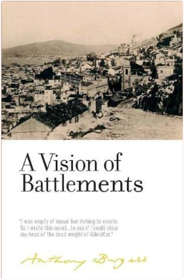 Anthony Burgess
A Vision of Battlements is the first novel by the writer and composer Anthony Burgess, who was born in Manchester in 1917. Set in Gibraltar during the Second World War, the book follows the fortunes of Richard Ennis, an army sergeant and incipient composer who dreams of composing great music and building a new cultural world after the end of the war. Following the example of his literary hero, James Joyce, Burgess takes the structure of his book from Virgil's Aeneid. The result is, like Joyce's Ulysses, a comic rewriting of a classical epic, whose critique of the Army and the postwar settlement is sharp and assured. The Irwell Edition is the first publication of Burgess's forgotten masterpiece since 1965. This new edition includes an introduction and notes by Andrew Biswell, author of a prize-winning biography of Anthony Burgess.
The Wanting Seed (Norton Paperback Fiction)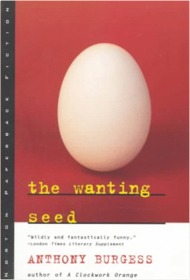 Anthony Burgess
Set in the near future, The Wanting Seed is a Malthusian comedy about the strange world overpopulation will produce. Tristram Foxe and his wife, Beatrice-Joanna, live in their skyscraper world where official family limitation glorifies homosexuality. Eventually, their world is transformed into a chaos of cannibalistic dining-clubs, fantastic fertility rituals, and wars without anger. It is a novel both extravagantly funny and grimly serious. .
You've Had Your Time - Being The Second Part Of The Confessions of Anthony Burgess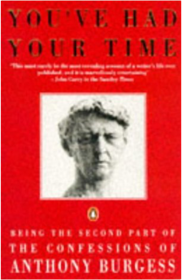 Burgess, Anthony
The Mirror of Nature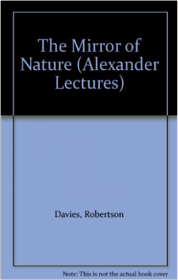 Robertson Davies
Book by Davies, Robertson
The Shorter Finnegans Wake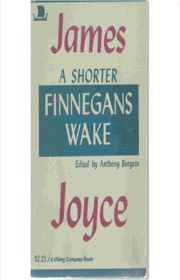 Anthony Burgess editor James Joyce