The Collected Stories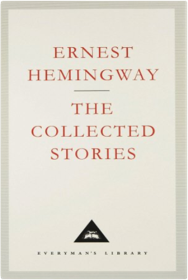 Ernest Hemingway
Ernest Hemingway (1899-1961) is celebrated as a novelist and man of action. He is perhaps most famous for WHOM THE BELL TOLLS and A FAREWELL TO ARMS. But he was equally prolific as a writer of short stories which touch on the same themes as the novels: war, love, the nature of heroism, reunciation, and the writer's life. The present collection includes all Hemingway's shorter fiction arranged chronologically from 'Up in Michigan' (1923) to 'Old Man at the Bridge (1938) and contains stories not currently available in any other UK edition of Hemingway's work's
A Moveable Feast: The Restored Edition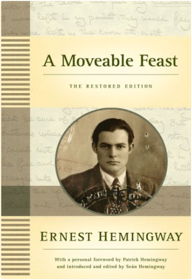 Ernest Hemingway
Published for the first time as Ernest Hemingway intended, one of the great writer's most enduring works: his classic memoir of Paris in the 1920s

Published posthumously in 1964, A Moveable Feast remains one of Ernest Hemingway's most beloved works. Since Hemingway's personal papers were released in 1979, scholars have examined and debated the changes made to the text before publication. Now this new special restored edition presents the original manuscript as the author prepared it to be published.

Featuring a personal foreword by Patrick Hemingway, Ernest's sole surviving son, and an introduction by the editor and grandson of the author, Seán Hemingway, this new edition also includes a number of unfinished, never-before-published Paris sketches revealing experiences that Hemingway had with his son Jack and his first wife, Hadley. Also included are irreverent portraits of other luminaries, such as F. Scott Fitzgerald and Ford Madox Ford, and insightful recollections of his own early experiments with his craft.

Sure to excite critics and readers alike, the restored edition of A Moveable Feast brilliantly evokes the exuberant mood of Paris after World War I and the unbridled creativity and unquenchable enthusiasm that Hemingway himself epitomized.
The Short Stories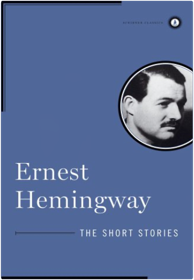 Ernest Hemingway
Before he gained wide fame as a novelist, Ernest Hemingway established his literary reputation with his short stories. This collection, The Short Stories, originally published in 1938, is definitive. Among these forty-nine short stories are Hemingway's earliest efforts, written when he was a young foreign correspondent in Paris, and such masterpieces as "Hills Like White Elephants," "The Killers," "The Short, Happy Life of Francis Macomber," and "The Snows of Kilimanjaro." Set in the varied landscapes of Spain, Africa, and the American Midwest, this collection traces the development and maturation of Hemingway's distinct and revolutionary storytelling style — from the plain, bald language of his first story, "Up in Michigan," to the seamless prose and spare, eloquent pathos of "A Clean, Well-Lighted Place" to the expansive solitude of the Big Two-Hearted River stories. These stories showcase the singular talent of a master, the most important American writer of the twentieth century.
The Sun Also Rises: Introduction by Nicholas Gaskill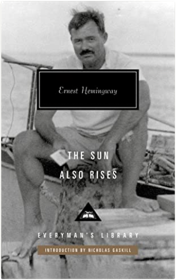 Ernest Hemingway