Back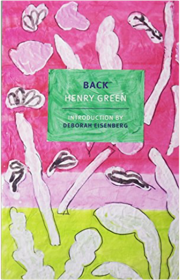 Henry Green
Back is the story of Charley Summers, who is back from the war and a POW camp having lost the woman he loved, Rose, to illness before he left and his leg to fighting. In other words, Charley has very little to come back to, only memories, and on top of that he has been deeply traumatized by his experience of war. Rose's father introduces him to another young woman, Nancy, and Charley becomes convinced that she is in fact Rose and pursues her. Back is at once a Shakespearean comedy of mistaken identities, a voyage into the world of madness, and a celebration of the improbable healing powers of love.
Blindness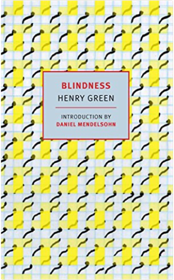 Henry Green
Caught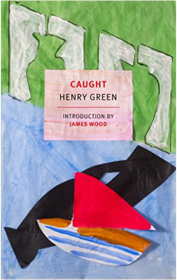 Henry Green
Doting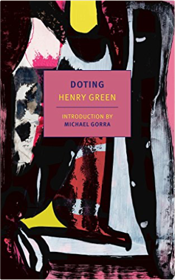 Henry Green
Living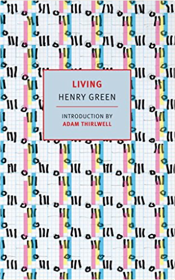 Henry Green
A timeless work of social satire, set in the 1920s and considered one of the most insightful Modernist depictions of England's working class

Living is a book about life in a factory town and the operations of a factory, from the workers on the floor to the boss in his office. The town is Birmingham and the factory is an iron foundry, like the one that Henry Green worked in for some time in the 1920s after dropping out of Oxford, and the stories—courtships, layoffs, getting dinner on the table, going to the pub, death—are all the ordinary stuff of life. The style, however, is pure Henry Green, at once starkly constrained and wildly streaked with the expedients and eccentricities of everyday speech—cliché and innuendo, clashing metaphors, slips of tongue—which is to say it is like nothing else. Epic and antic, Living is a book of exact observation and deep tenderness, the work, in Rosamond Lehmann's words, of an "amorous and austere voluptuary" whose work continues to transform the novel.
Loving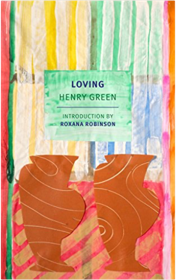 Henry Green
Nothing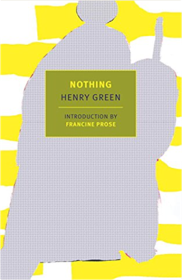 Henry Green
Years ago, Jane Weatherby had a torrid affair with John Pomfret, the husband of her best friend. Divorces ensued. World War II happened. Prewar partying gave way to postwar austerity, and Jane and John's now-grown children, Philip and Mary, both as serious and sober as their parents were not, seem earnestly bent on marriage, which John and Jane consider a mistake. The two old lovers conspire against the two young lovers, and nothing turns out quite as expected.

Nothing, like the closely related Doting, is a book that is almost entirely composed in dialogue, since in these late novels nothing so interested Green as how words resist, twist, and expose our intentions; how they fail us, lead us on, make fools of us, and may, in spite of ourselves, even save us, at least for a time. Nothing spills over with the bizarre and delicious comedy and poetry of human incoherence.
Party Going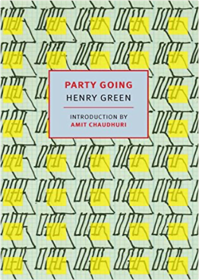 Henry Green
Surviving: Stories, Essays, Interviews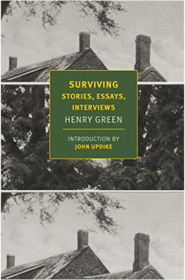 Henry Green