The Master and Margarita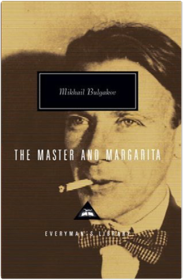 Michail Bulgakov
(Book Jacket Status: Jacketed)

The underground masterpiece of twentieth-century Russian fiction, Mikhail Bulgakov's THE MASTER AND MARGARITA was written during Stalin's regime and could not be published until many years after its author's death.

When the devil arrives in 1930s Moscow, consorting with a retinue of odd associates—including a talking black cat, an assassin, and a beautiful naked witch—his antics wreak havoc among the literary elite of the world capital of atheism. Meanwhile, the Master, author of an unpublished novel about Jesus and Pontius Pilate, languishes in despair in a pyschiatric hospital, while his devoted lover, Margarita, decides to sell her soul to save him. As Bulgakov's dazzlingly exuberant narrative weaves back and forth between Moscow and ancient Jerusalem, studded with scenes ranging from a giddy Satanic ball to the murder of Judas in Gethsemane, Margarita's enduring love for the Master joins the strands of plot across space and time.
Black Snow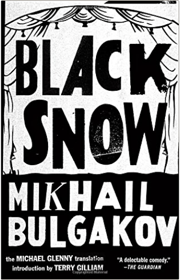 Mikhail Bulgakov
A new edition of Bulgakov's blistering satire about the great Russian director Stanislavski, inventor of "Method acting," part of Melville House's reissue of the Bulgakov backlist in Michael Glenny's celebrated translations.

In 1926, a play based on Mikhail Bulgakov's novel The White Guard premiered at the prestigious Moscow Arts Theatre and it was an immediate and long-lasting success that laid the ground for the rest of Bulgakov's career as a playwright and novelist.

But it was not an entirely positive experience, and this novel, written near the end of Bulgakov's life, skewers the theatrical fraternity he had been a part of for many years, and the Stalinist system of censorship that suppressed his work.

Black Snow is the story of Maxudov, a young playwright whose play is chosen, almost at random, to be performed by the legendary Independent Theatre, and the chaos that ensues. The two co-directors of the theater, modeled after Stanislavski and his co-director, battle to control the production, star actresses throw daily fits, and with each rehearsal the chances of the play ever being ready to perform recedes. The ultimate backstage novel and a brilliant satire from one of the greatest modern Russian writers.
A Country Doctor's Notebook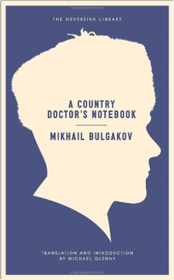 Mikhail Bulgakov
Part autobiography, part fiction, this early work by the author of The Master and Margarita shows a master at the dawn of his craft, and a nation divided by centuries of unequal progress.

In 1916 a 25-year-old, newly qualified doctor named Mikhail Bulgakov was posted to the remote Russian countryside. He brought to his position a diploma and a complete lack of field experience. And the challenges he faced didn't end there: he was assigned to cover a vast and sprawling territory that was as yet unvisited by modern conveniences such as the motor car, the telephone, and electric lights.

The stories in A Country Doctor's Notebook are based on this two-year window in the life of the great modernist. Bulgakov candidly speaks of his own feelings of inadequacy, and warmly and wittily conjures episodes such as peasants applying medicine to their outer clothing rather than their skin, and finding himself charged with delivering a baby—having only read about the procedure in text books.

Not yet marked by the dark fantasy of his later writing, this early work features a realistic and wonderfully engaging narrative voice—the voice, indeed, of twentieth century Russia's greatest writer.
A Dead Man's Memoir: A Theatrical Novel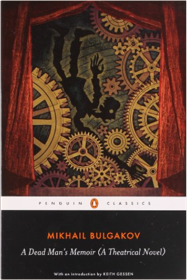 Mikhail Bulgakov
A new translation of one of the most popular satires on the Russian Revolution and Soviet society

Best known for The Master and Margarita, Mikhail Bulgakov is one of twentieth-century Russia's most prominent novelists. A Dead Man's Memoir is a semi- autobiographical story about a writer who fails to sell his novel, then fails to commit suicide. When the writer's play is taken up for production in a theater, literary success beckons, but he is not prepared to reckon with the grotesquely inflated egos of the actors, directors, and theater managers.
The Fatal Eggs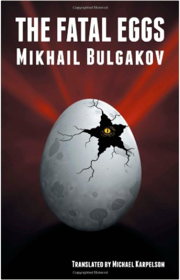 Mikhail Bulgakov
As the turbulent years following the Russian revolution of 1917 settle down into a new Soviet reality, the brilliant and eccentric zoologist Persikov discovers an amazing ray that drastically increases the size and reproductive rate of living organisms. At the same time, a mysterious plague wipes out all the chickens in the Soviet republics. The government expropriates Persikov's untested invention in order to rebuild the poultry industry, but a horrible mix-up quickly leads to a disaster that could threaten the entire world. This H. G. Wells-inspired novel by the legendary Mikhail Bulgakov is the only one of his larger works to have been published in its entirety during the author's lifetime. A poignant work of social science fiction and a brilliant satire on the Soviet revolution, it can now be enjoyed by English-speaking audiences through this accurate new translation. Includes annotations and afterword.
Heart of a Dog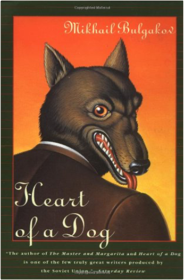 Mikhail Bulgakov
I first read Mikhail Bulgakov's The Master and Margarita on a balcony of the Hotel Metropole in Saigon on three summer evenings in 1971. The tropical air was heavy and full of the smells of cordite and motorcycle exhaust and rotting fish and wood-fire stoves, and the horizon flared ambiguously, perhaps from heat lightning, perhaps from bombs. Later each night, as was my custom, I would wander out into the steamy back alleys of the city, where no one ever seemed to sleep, and crouch in doorways with the people and listen to the stories of their culture and their ancestors and their ongoing lives. Bulgakov taught me to hear something in those stories that I had not yet clearly heard. One could call it, in terms that would soon thereafter gain wide currency, "magical realism". The deadpan mix of the fantastic and the realistic was at the heart of the Vietnamese mythos. It is at the heart of the present zeitgeist. And it was not invented by Gabriel Garcia Marquez, as wonderful as his One Hundred Years of Solitude is. Garcia Marquez's landmark work of magical realism was predated by nearly three decades by Bulgakov's brilliant masterpiece of a novel. That summer in Saigon a vodka-swilling, talking black cat, a coven of beautiful naked witches, Pontius Pilate, and a whole cast of benighted writers of Stalinist Moscow and Satan himself all took up permanent residence in my creative unconscious. Their presence, perhaps more than anything else from the realm of literature, has helped shape the work I am most proud of. I'm often asked for a list of favorite authors. Here is my advice. Read Bulgakov. Look around you at the new century. He will show you things you need to see.
White Guard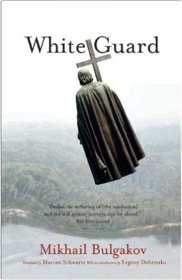 Mikhail Bulgakov, Marian Schwartz, Prof. Evgeny Dobrenko
White Guard, Mikhail Bulgakov's semi-autobiographical first novel, is the story of the Turbin family in Kiev in 1918. Alexei, Elena, and Nikolka Turbin have just lost their mother—their father had died years before—and find themselves plunged into the chaotic civil war that erupted in the Ukraine in the wake of the Russian Revolution. In the context of this family's personal loss and the social turmoil surrounding them, Bulgakov creates a brilliant picture of the existential crises brought about by the revolution and the loss of social, moral, and political certainties. He confronts the reader with the bewildering cruelty that ripped Russian life apart at the beginning of the last century as well as with the extraordinary ways in which the Turbins preserved their humanity.

 

In this volume Marian Schwartz, a leading translator, offers the first complete and accurate translation of the definitive original text of Bulgakov's novel. She includes the famous dream sequence, omitted in previous translations, and beautifully solves the stylistic issues raised by Bulgakov's ornamental prose. Readers with an interest in Russian literature, culture, or history will welcome this superb translation of Bulgakov's important early work.

 

This edition also contains an informative historical essay by Evgeny Dobrenko.
Diaboliad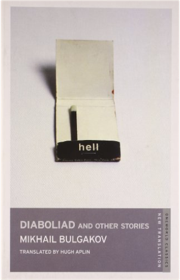 Mikhail Afanasevich Bulgakov
The five, irreverent, satirical and imaginative stories contained in "Diaboliad" caused an uproar upon the book's first publication in 1925. Full of invention, they display Bulgakov's breathtaking stylistic range, moving at dizzying speed from grotesque satire to science fiction, from the plainest realism to the most madcap fantasy. "Diaboliad" is a wonderful introduction to literature's most uncategorisable and subversive genius.
Morphine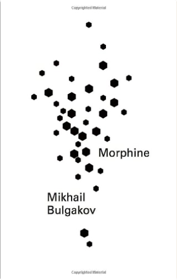 Mikhail Afanasevich Bulgakov
From the author of The Master and Margarita comes this short and tragic masterpiece about drug addictionYoung Dr. Bromgard has come to a small country town to assume a new practice. No sooner has he arrived than he receives word that a colleague, Dr. Polyakov, has fallen gravely ill. Before Bromgard can go to his friend's aid, Polyakov is brought to his practice in the middle of the night with a self-inflicted gunshot wound, and, barely conscious, gives Bromgard his journal before dying. What Bromgard uncovers in the entries is Polyakov's uncontrollable and merciless descent into morphine addiction ― his first injection to ease his back pain, the thrill of the drug as it overtakes him, the looming signs of addiction, and the feverish final entries before his death.