My Life in the Bush of Ghosts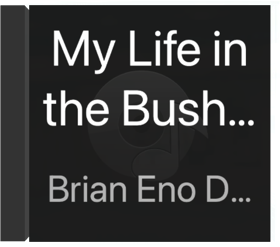 Brian Eno David Byrne
My Life in the Bush of Ghosts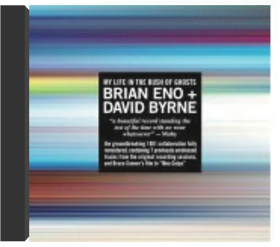 Brian Eno David Byrne
Arboretum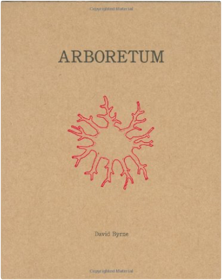 David Byrne
For over twenty-five years, David Byrne has focused his unique genius upon forms as diverse as disco, architectural photography, and PowerPoint. Now he presents what may be his most personal work to date, a collection of drawings and diagrams mapping the strange corners of his mental landscape. It's an eclectic blend of faux science, automatic writing, satire, and an attempt to find connections where none were thought to exist — a sort of self-therapy, allowing the hand to say what the voice cannot. Irrational logic, it's sometimes called. It's the application of logical scientific rigor and form to basically irrational premises. To proceed, carefully and deliberately, from nonsense, with a straight face, often arriving at a new kind of sense. The world keeps opening up, unfolding, and just when we expect it to be closed — to be a sealed, sensible box — it shows us something completely surprising.

Byrne's enigmatic, enchanting collection teaches us that there is absolutely no reason to discount anything, of any type, anywhere.
David Byrne: E.E.E.I. (Envisioning Emotional Epistemological Information)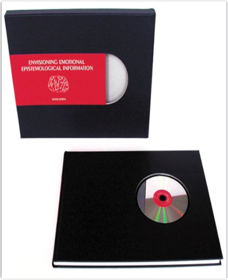 David Byrne
A History of the World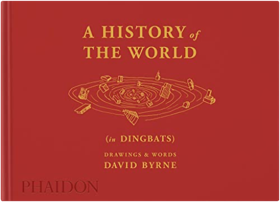 David Byrne
How Music Works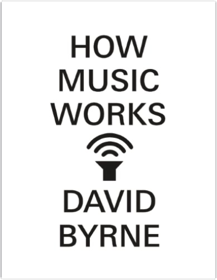 David Byrne
How Music Works is David Byrne's remarkable and buoyant celebration of a subject he has spent a lifetime thinking about. In it he explores how profoundly music is shaped by its time and place, and he explains how the advent of recording technology in the twentieth century forever changed our relationship to playing, performing, and listening to music.

Acting as historian and anthropologist, raconteur and social scientist, he searches for patterns—and shows how those patterns have affected his own work over the years with Talking Heads and his many collaborators, from Brian Eno to Caetano Veloso. Byrne sees music as part of a larger, almost Darwinian pattern of adaptations and responses to its cultural and physical context. His range is panoptic, taking us from Wagnerian opera houses to African villages, from his earliest high school reel-to-reel recordings to his latest work in a home music studio (and all the big studios in between).

Touching on the joy, the physics, and even the business of making music, How Music Works is a brainy, irresistible adventure and an impassioned argument about music's liberating, life-affirming power.
Your Action World: Winners Are Losers with a New Attitude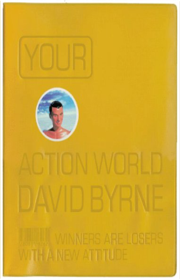 David Byrne
American Utopia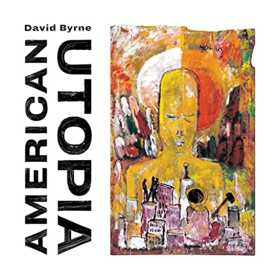 David Byrne
David Byrne - American Utopia - LP Vinyl Album
Catherine Wheel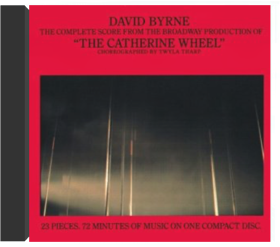 David Byrne
Feelings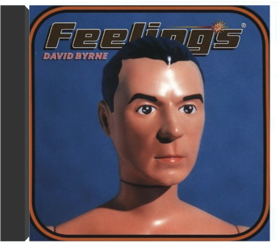 David Byrne
Three cheers for anyone who skips down roads not taken, but records as eclectic as this one are what keep David Byrne from approaching the level of success he had with the Talking Heads. Most intriguing here are the tracks co-produced with U.K. trip-hoppers Morcheeba, among them "Daddy Go Down," which mixes Asia Minor with Ashley MacIsaac's backwoods fiddle stomp. Meanwhile, Mark Mothersbaugh brings a hint of Devo lunacy to "Wicked Little Doll," while the Luaka Bop Latin touch shows up on "Miss America." —Jeff Bateman
Grown Backwards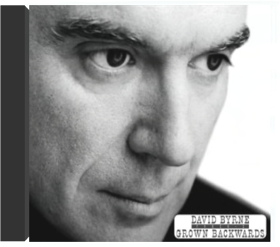 David Byrne
With 2003's Once In A Lifetime box set stirring old feelings for the Talking Heads' intelligent and angular pop music, this album could not arrive at a more appropriate time. After years of experimenting with salsa and strings, David Byrne returns with a cohesive record that catches him at his incohesive best: the stream-of-consciousness lyrics, the sly rhythms, the unexpected bursts of melody. Like recent works by Elvis Costello and David Bowie, Grown Backwards represents a return to form, particularly on leftfield songs like "Tiny Apocalypse" and "Dialog Box," which could have easily fit alongside the classics on his former band's retrospective. Meawhile, a duet with Rufus Wainwright on a cover of Bizet's "Au Fond du Temple Saint" points the way forward. —Aidin Vaziri
Live from Austin, Texas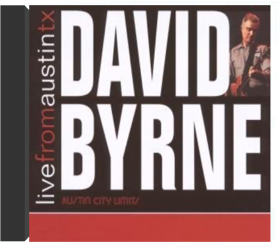 David Byrne
Look into the Eyeball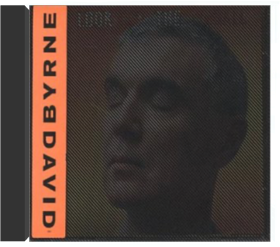 David Byrne
Since disbanding the Talking Heads many years back, David Byrne has charted a singular course in the pop world. He has delved deeply into the worlds of both Brazilian and African music, while never losing touch with his art-school rock roots. With the release of Look into the Eyeball Byrne once again delivers a seamless blend of the musical forms that inspire him, with his trademark wry humor and keen sense of detail. While Byrne may never write the great heartbreaking standard, there is something quite moving about his droll observations on modern life. In songs like "Smile" and "The Revolution" (both of which feature beautiful string arrangements) one senses a genuine sadness, whereas perhaps in the old Talking Heads days one would feel only that they were lucky to be in on some prankster's intellectual joke. So what we have here is a mature artist at the height of his powers adding yet another classic to his already prodigious canon. —Ike Bolton