Players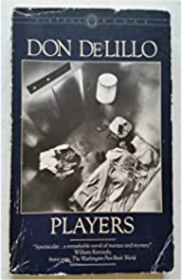 Don Delillo
In this remarkable novel of menace and mystery Pammy and Lyle Wynant are an attractive, modern couple who seem to have it all. Yet behind their "ideal" life is a lingering boredom and quiet desperation which leads both of them into separate but equally fatal adventures. And still they remain untouched, "players" indifferent to the violence that surrounds them, and that they have helped to create.
Ratner's Star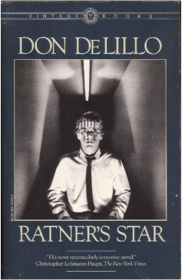 Don Delillo
Billy Twillig has won the first Nobel Prize ever to be given in mathematics. Set in the near future, this book charts an innocent's education when Billy is sent to live in the company of 30 Nobel laureates and he is asked to decipher transmissions from outer space.
Ratner's Star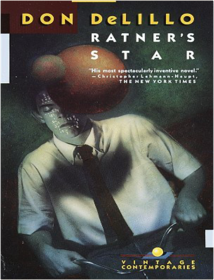 Don Delillo
One of DeLillo's first novels, Ratner's Star follows Billy, the genius adolescent, who is recruited to live in obscurity, underground, as he tries to help a panel of estranged, demented, and yet lovable scientists communicate with beings from outer space. It is a mix of quirky humor, science, mathematical theories, as well as the complex emotional distance and sadness people feel. Ratner's Star demonstrates both the thematic and prosaic muscularity that typifies DeLillo's later and more recent works, like The Names (which is also available in Vintage Contemporaries).
Running Dog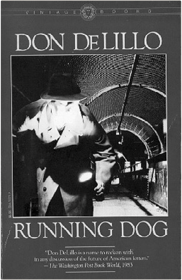 Don Delillo
DeLillo's Running Dog, originally published in 1978, follows Moll Robbins, a New York city journalist trailing the activities of an influential senator. In the process she is dragged into the black market world of erotica and shady, infatuated men, where a cat-and-mouse chase for an erotic film rumored to "star" Adolph Hitler leads to trickery, maneuvering, and bloodshed. With streamlined prose and a thriller's narrative pace, Running Dog is a bright star in the modern master's early career.
Don DeLillo: Three Novels of the 1980s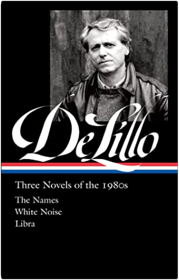 DeLillo, Don
Don DeLillo: Three Novels of the 1980s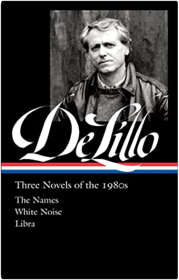 Don DeLillo
End Zone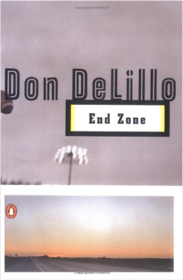 Don DeLillo
In West Texas, college men play football with intense passion. During a winning season the running back, Gary Harkness, is fuelled by fear of, and fascination with, nuclear conflict. Among players the terminologies of football and nuclear war - the language of end zones - become interchanged.
Great Jones Street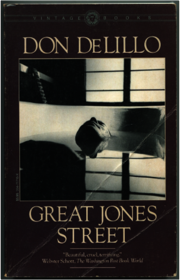 Don DeLillo
The narrator of this novel is Bucky Wunderlick, a Dylan-Jagger amalgam who finds he's gone as far as he knows how. Mid tour he leaves his rock band and holes up in a dingy East Village apartment, in Great Jones Street. The plot revolves around his retreat and a drug designed to silence dissidents.
Libra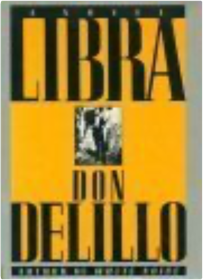 Don DeLillo
A reconstruction of the events leading up to John Kennedy's assassination. The antihero of the book is, of course, Lee Harvey Oswald, who is as hauntingly real in this novel as he was elusive to us in real life.
Point Omega: A Novel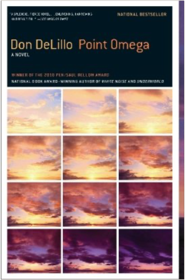 Don DeLillo
In this potent and beautiful novel, the writer The New York Times calls "prophetic about twenty-first-century America" looks into the mind and heart of a scholar who was recruited to help the mili­tary conceptualize the war.

We see Richard Elster at the end of his service. He has retreated to the desert, in search of space and geologic time. There he is joined by a filmmaker and by Elster's daughter Jessica—an "otherworldly" woman from New York. The three of them build an odd, tender intimacy, something like a family. Then a devastating event turns detachment into colossal grief, and it is a human mys­tery that haunts the landscape of desert and mind.
The Silence: A Novel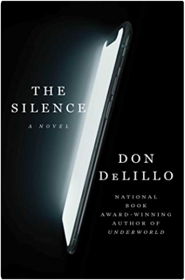 DeLillo, Don
The Body Artist: A Novel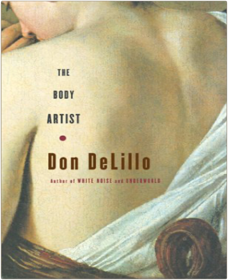 Don DeLillo
Underworld: A Novel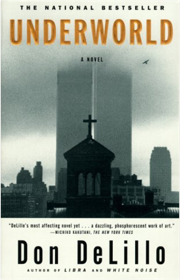 Don DeLillo
White Noise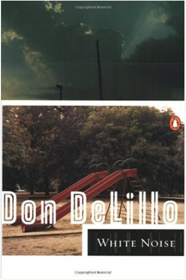 Don DeLillo
Jack Gladney, a professor of Nazi history at a Middle American liberal arts school, and his family try to handle normal family life as a black cloud of lethal gaseous fumes threatens their town.
Zero K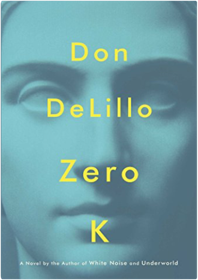 Don DeLillo
The wisest, richest, funniest, and most moving novel in years from Don DeLillo, one of the great American novelists of our time—an ode to language, at the heart of our humanity, a meditation on death, and an embrace of life.

Jeffrey Lockhart's father, Ross, is a billionaire in his sixties, with a younger wife, Artis Martineau, whose health is failing. Ross is the primary investor in a remote and secret compound where death is exquisitely controlled and bodies are preserved until a future time when biomedical advances and new technologies can return them to a life of transcendent promise. Jeff joins Ross and Artis at the compound to say "an uncertain farewell" to her as she surrenders her body.

"We are born without choosing to be. Should we have to die in the same manner? Isn't it a human glory to refuse to accept a certain fate?"

These are the questions that haunt the novel and its memorable characters, and it is Ross Lockhart, most particularly, who feels a deep need to enter another dimension and awake to a new world. For his son, this is indefensible. Jeff, the book's narrator, is committed to living, to experiencing "the mingled astonishments of our time, here, on earth."

Don DeLillo's seductive, spectacularly observed and brilliant new novel weighs the darkness of the world—terrorism, floods, fires, famine, plague—against the beauty and humanity of everyday life; love, awe, "the intimate touch of earth and sun."

Zero K is glorious.